The rise of cryptocurrencies has had many people wonder what digital currencies actually are and what kinds of them exist. Out of all questions which usually surround the topic of crypto, the question "What's the difference between a coin and a token?" is certainly the most common one. While it is important to note that the debate coin vs. token is still present in the community, there are clear features that define each of the assets. Knowing about the best coins and tokens is also important for businesses that want to deploy their crypto payment gateway. NOWPayments features a great number of coins and tokens that businesses and individuals can accept as payment using NOWPayments.
Key points:
What is a crypto token?
Although tokens and coins have many similarities and can be used interchangeably in different contexts, there are certain aspects that can help you tell them apart. A token is a digital asset that usually does not have its own blockchain. Essentially, tokens are hosted on other networks, primarily Ethereum and BSC. The main role of tokens is to provide utility to their native crypto projects. Tokens can be used as a payment solution, yet, in the first place, they perform various important functions, for instance, granting governance rights to their owners. ERC-20 is the most common standard for tokens, and it belongs to the Ethereum blockchain.
What is a crypto coin?
Coins, on the other hand, refer to digital assets that have their own blockchains. The biggest coin out there is, undoubtedly, Bitcoin. Coins are used mainly as a means of payment. Coins act more like actual money compared to tokens. Nevertheless, payments are not the only use case for coins. For instance, coins can be invested or staked to generate profit or crypto rewards in the form of other coins and tokens. Additionally, in many cases, coins are required to make transactions featuring tokens. For example, to send the SHIB token, you will need a certain amount of the ETH coin to pay for gas fees on the Ethereum network.
Crypto token vs. coin
The best coins for payments
| | |
| --- | --- |
| Bitcoin | Since Bitcoin is the first cryptocurrency to ever exist, it continues to rest on its laurels as the biggest digital currency in the world. Using Bitcoin for the purpose of payments is a great strategy for businesses that want to maximize their outreach. Basically, Bitcoin payments can let you target millions of people worldwide who own the coin and enjoy spending it on goods and services. So, if you hesitate and cannot decide on the coin you want to feature as a means of payment, simply pick Bitcoin. |
| Ethereum | Ether is coin number two in the industry, which has a good chance of overtaking Bitcoin in the long run. The creators of Ethereum have managed to build a solid platform for Web 3.0 and provide crypto users with the infrastructure to create their own blockchain-based projects. ETH is the coin that fuels the entire ecosystem of Ethereum. Ether is also owned by millions of people, so if you decide to feature Ethereum payments, all of them will become your prospective clients. |
| Nano | Nano is an eco-friendly and feeless digital currency. XNO is the ticker symbol of Nano. XNO transactions are completely free, so it does not cost anything to send and receive XNO. This is why Nano is the ultimate choice for businesses that want to use crypto payments to save on fees and reduce their costs. Nano can provide companies with a real competitive advantage and make them attractive to consumers thanks to free payments. Additionally, XNO transactions are rocket-fast. Nano is practically a dream-come-true currency for all businesses and consumers on the planet. |
| XRP | XRP is another highly-efficient coin perfect for businesses that want to benefit from the speed and low costs offered by cryptocurrencies. XRP is a well-established cryptocurrency which is used extensively by numerous financial institutions, including banks. XRP is also a fairly popular coin, so if you feature XRP payments, you will most likely find people who will use it to pay for products. |
| Litecoin | Litecoin was one of the first coins to be launched. The core idea behind Litecoin was to offer a faster and less expensive alternative to Bitcoin. Over the years, Litecoin has turned into a major force in the industry. Every day, the Litecoin blockchain processes millions of LTC transactions. So, Litecoin is an ideal solution for businesses that are interested in accepting a big-name coin which is also efficient. LTC is often featured as a means of payment together with other major currencies such as Bitcoin and Ether. |
The best tokens for payments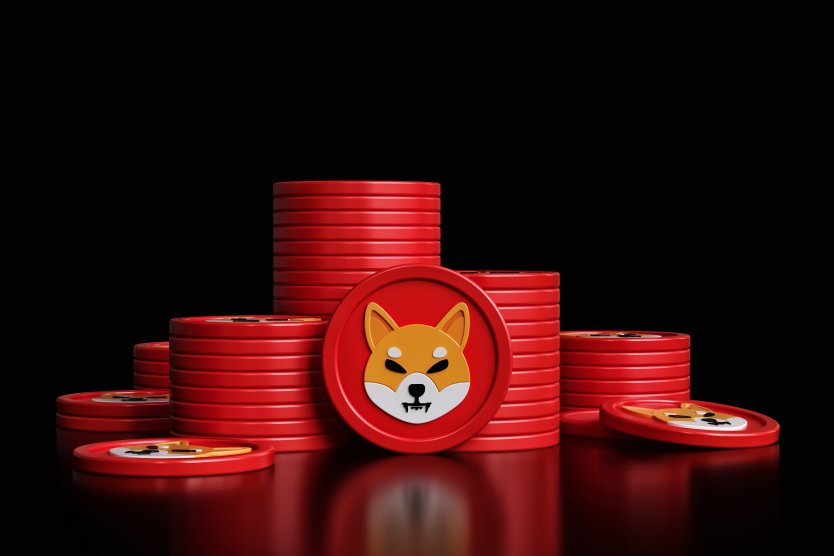 | | |
| --- | --- |
| SHIB | SHIB is perhaps one of the best-known tokens to an average person. SHIB made a real revolution in the sphere of tokens and gave rise to a trend of meme tokens. The Shiba Inu token has now moved beyond its meme-token phase. Today, the project turned into a solid DeFi platform providing services to thousands of users. The total number of SHIB owners is over 1 million people, so it is one of the top-performing tokens in terms of popularity. SHIB should be your number one choice if you decide to offer crypto tokens as payment. |
| Tether (USDT) | Tether is a stablecoin token deployed on several networks, including the Ethereum blockchain. Tether's price is pegged to the U.S. dollar. So, its value always equals approximately $1. Tether is a convenient way of making payments. Essentially, as a stablecoin, Tether is not subject to substantial fluctuations which affect other currencies. This is why USDT can be safely used by businesses that would like to enjoy all of the advantages of cryptocurrencies without encountering their shortcomings. Since USDT exists on several networks, you choose the version which is most beneficial for your business. For instance, USDT on Tron has extremely low gas fees. |
| Binance USD | Binance USD, also known as BUSD, is another stablecoin which is actively traded on exchanges and used as a payment solution. BUSD is the native stablecoin of Binance, a leading crypto exchange. BUSD exists on the BNB Beacon Chain, an advanced network powered by Binance. At the same time, there are also versions of BUSD on other blockchains, including Ethereum. BUSD is a great token for payments for those companies that have a Binance account and use this exchange. |
| Huobi Token (HT) | The Huobi Token is an Ethereum-based token that belongs to the Huobi cryptocurrency exchange. This token provides its holders with a variety of perks. HT owners can vote on decisions concerning the exchange and get crypto rewards. HT is a great payment material for businesses that have a Huobi account and use it to receive payments. HT has a low price so it can be easily bought by any person and therefore is convenient for using as a means of payment. |
| POODL | POODL is another meme token on the list which is aspiring to bring more utility to the crypto community. Although POODL had a rough start, nowadays, it is a token with a lot of potential. POODL is a fairly popular token in the crypto community. Businesses can try to attract a certain share of the POODL holders by featuring POODL payments. Although POODL is not as popular as SHIB, it still is a relevant token that many people hold and use. Moreover, given the fact that POODL exits on the Binance Smart Chain, it can be actually much more convenient to utilize compared to SHIB. |
How to accept crypto coins and crypto tokens
NOWPayments offers more than 100 different tokens and coins for accepting as payment. Businesses and individuals can use these tools to set up their crypto payment gateway:
eCommerce plugins: These plugins are compatible with PrestaShop, WooCommerce, Magento 2, WHMCS, OpenCart, Zen Cart, Shopify, and Shopware.
Crypto invoices and a PoS terminal: Businesses can use crypto invoices and a virtual Point-of-Sale terminal.
Subscriptions: Some companies may deploy special subscription-based payments.
API: NOWPayments' versatile API enables businesses to create custom coin and token payment solutions.
Donations: There is also an option of deploying crypto donation widgets, buttons, and links.
Payouts: You can send mass payouts as a salary, bonus, reward, or rebate automatically to as many addresses as you wish.
Conclusion
The difference between coin and token is quite slight, and both of these assets can be successfully used as a means of payment. NOWPayments enables businesses to feature a crypto payment gateway with more than 100 different coins and tokens.