There are lots of ways to accept Ethereum payments: via API, e-commerce plugins, invoices, also donation buttons and links. Let's take a closer look.
If you don't have time to read the article, enjoy a short video with its main points.
What is Ethereum payment?
Ethereum is an application development platform with a native token Ether that is indicated by the ticker ETH. On May 12, Ethereum hit its all-time high above $ 4.3K, according to CoinGecko. Over the past month, altcoin has fallen in price by almost 20%. A year ago, it was trading at $226. Now the capitalization of the cryptocurrency is $246 billion. It ranks second after Bitcoin ($ 1.18 trillion) in market cap.
Created in 2015 by Vitalik Buterin, Ethereum describes itself as "the world's programmable blockchain", It is built on a distributed network, which means that Ethereum-based apps cannot be taken offline. Due to its flexibility, Ethereum allows developers to run many programs of varying complexity.
Similar to Bitcoin, Ether is a popular means of payment regulated by smart contracts. The main purpose of ETH is to transfer digital currency as an asset when the conditions predetermined by the smart contract are met.
Smart contracts are automatic and autonomous programs that exclude external interference after being launched into the network. They exist in the Bitcoin blockchain as well but their capabilities are inferior to those inherent to the Ethereum net.
Key Points
How to accept Ethereum?
An easy and convenient way to accept ETH is to use crypto payment gateways. This way, you get access to various tools:
Ethereum payments & benefits
When creating Ethereum, developers took into account the difficulties encountered when working on blockchain. Here are some benefits of ETH.
Security
With the help of Ethereum, loan issuance and borrowings, voting, intermediary services, and pretty much any regulated process can exclude corruption and fraud. All applications running on decentralized blockchain technology are completely autonomous and exclude human or organizational intervention.
Popularity
Ethereum is the second most popular cryptocurrency in the world after Bitcoin. Nevertheless, the Ethereum blockchain is younger and more dynamic than Bitcoin that is often called "the first generation blockchain". It is currently undergoing major changes.
PoS
While the two networks were built on the Proof-of-Work (PoW) protocol that implies mining, Ethereum is now shifting to Proof-of-Stake (PoS) technology. This is a solution that will scale the original blockchain and make it more user-friendly.
The main difference between PoS and PoW is that miners who generate computing power are no longer needed to keep the network running. The health of the blockchain is ensured by the holders of digital coins and are rewarded for this. This process is called staking. PoS technology will kill mining to reduce the network's power consumption by an impressive 99.95%, according to the Ethereum Foundation blog. Ethereum 2.0 upgrade will boost the speed, efficiency, and scalability of the Ethereum network and increase the number of transactions per second.
Why accept ETH payments?
Tech-savvy companies tend to set up cryptocurrency payments infrastructure and accept Ethereum to benefit their target audience. Crypto has gone mainstream so it is no longer the prerogative of Bitcoin enthusiasts. High-tech giants and small businesses have embraced the benefits of crypto payments and installed online payment processors with a payment fee that is less than those of credit cards.
A lot of e-merchants want to know how to accept Ethereum payments, and here's why. A good business will never lose the chance to reduce transaction costs. That's exactly the case with ETH! Companies that accept Ethereum save on transaction fees and never want to come back to middlemen like banks.
Customers and businesses that buy or sell goods internationally often face the problem of conversion fees. Why worry about currency exchange rates? Retailers that accept Ethereum reap the fruit of globalization with zero worries about the currency and the speed of transactions.
Anonymity. This word says it all when it comes to private data. If you aren't that concerned about someone tracing your payment, here's another ETH payment benefit. You can forget about chargeback frauds since Ethereum transactions are irreversible.
Retailers that accept Ethereum
Many industries — from high-tech to airlines — accept Ethereum on their websites. What are the major companies that accept ETH payments?
Shopify
Shopify accepts ETH amongst 300+ digital currencies with the help of Ethereum payment gateways and plug-ins. Like eBay and Etsy, Shopify enables users to create their own online stores.
Orastock
Orastock is the first online store to fully support Ethereum payments. Here you can buy everything from home furnishings to laptops and televisions.
JPMorgan
A global leader in financial services allows users to pay with ETH. JPMorgan researchers believe that the launch of Ethereum 2.0 will turn cryptocurrency staking into a $ 40 billion a year industry and attract institutional investors.
Starbucks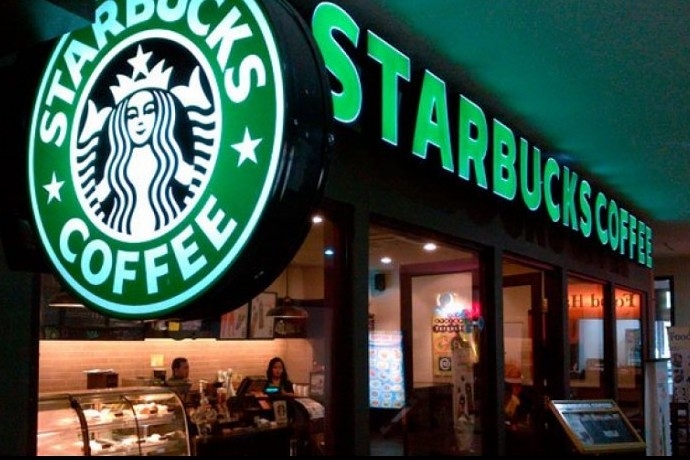 Starbucks is officially working with blockchain technology. This large American coffee shop chain is among the companies that accept Ethereum as payment.
Xbox
The famous gaming console brand developed and owned by Microsoft accepts ETH via Azure service. By the way, mining Ethereum with Xbox Series X is widely discussed on Reddit.
We realize there are many spheres where Ethereum payments are up and running. In case you haven't found the company that you need, here's a list of 78 places that accept ETH, updated in 2021. Enjoy!
What the Future Holds for Ethereum
Ethereum has been bringing a lot of good news to its fans lately. Second, after Bitcoin, ETH celebrated its all-time high this spring, which caused a new wave of public interest to the main altcoin. Ethereum developers are planning the first hard fork of Ethereum 2.0 this summer.
Ethereum 2.0 developers are preparing to deploy the first-ever Altair hard fork in the history of the second version of the network in July or August this year. Ethereum's eleventh hard fork, London, is expected to take place around the same time. The developers want to roll out the updates simultaneously so that the validators can update the ETH1 and ETH2 software once.
What changes will happen to the network after the update, and how will it affect validators and the market? We don't know for sure. Nevertheless, we can be certain about the fact that the number of companies that accept ethereum as payment will grow exponentially.
We remind you that this material is not a recommendation for trading and does not provide practical advice. DYOR!