You can start accepting Litecoin in just a few steps: sign up, enter your Litecoin wallet information and create an API key.
Integrate our API gateway for Litecoin payments.
Integrate one of our plugins: WooCommerce, WHMCS, PrestaShop, Zen Cart, OpenCart, Magento2 and soon, Shopware!
Send Litecoin invoices.
Accept Litecoin as donations on Twitch, any website or social media.
Send salaries, rewards, rebates, commissions and other forms of mass payments in Litecoin.
Sign up to start exploring the benefits of Litecoin payments and donations!
What is Litecoin?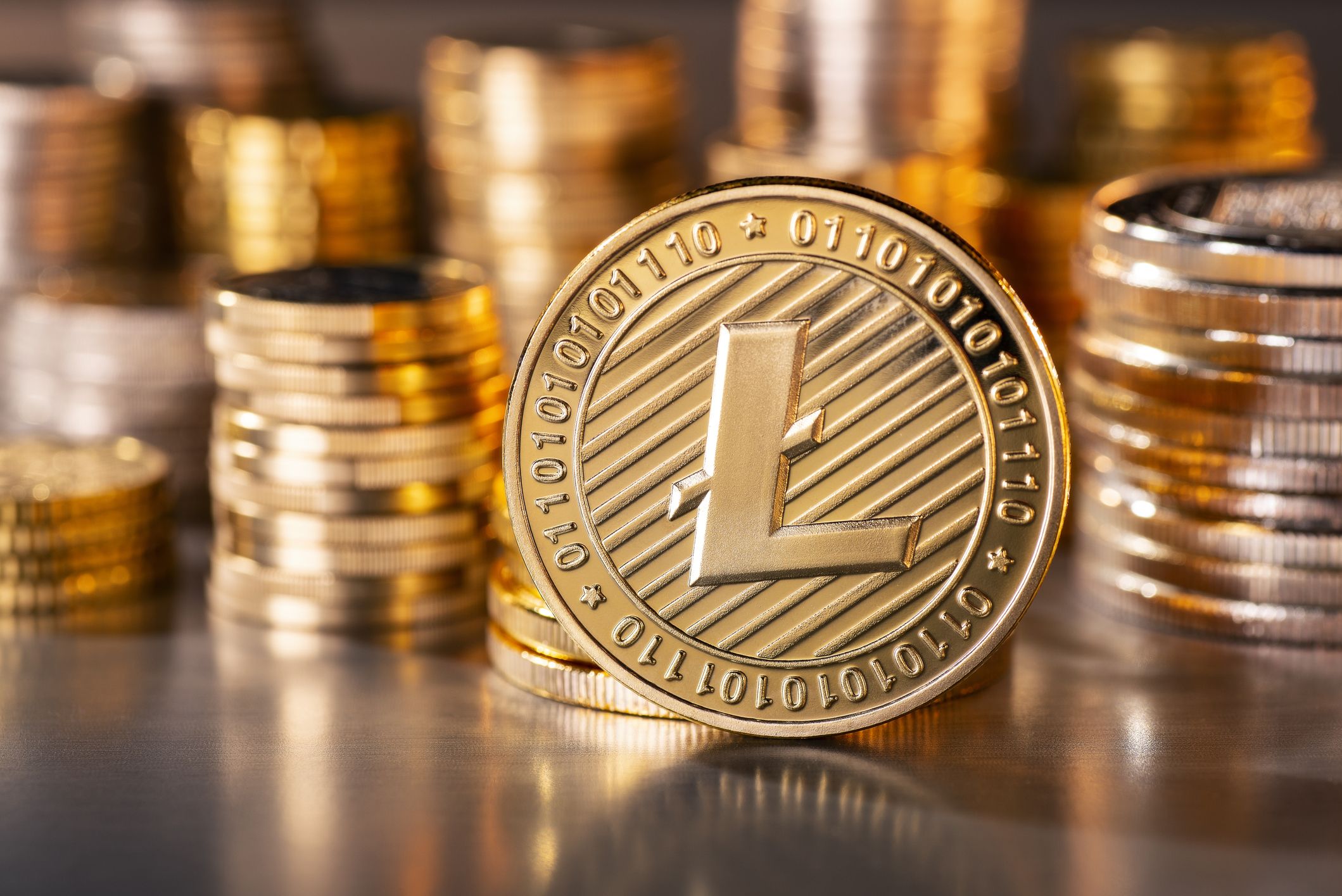 Litecoin (LTC) is a peer-to-peer cryptocurrency that was released on October 2011, making it one of the longest withstanding cryptocurrencies. The years following its launch, LTC became a popular alternative to Bitcoin due to its cheaper fees and faster block times. While some may say that Litecoin is Bitcoin's near-identical twin, there are a few differentiating factors between the two.
For instance, Litecoin's block times currently average out at around 2.5 minutes, making it 4x faster than Bitcoin's at around 10 minutes. Due to this faster block production, transactions have the ability to be included in a block at a faster rate compared to Bitcoin, increasing its transaction throughput.
Another significant change was Litecoin's use of the Scrypt algorithm for mining rather than Bitcoin's Sha-256. This gave Litecoin the ability to grow its own mining ecosystem without having to compete with Bitcoin miners, reducing the risk of a 51% attack. Due to Litecoin dominating its mining algorithm, the network security has remained strong, contributing to its strong persistence throughout the past decade.
The Litecoin community has prided itself in becoming a payments-focused cryptocurrency, believing that adoption and having actual use-cases will eventually be the dominating factor in the growth of its ecosystem and consequentially, price. This is why the community is currently focused on the implementation of the MWEB upgrade, which will increase fungibility and data protection for Litecoin users, safeguarding transaction data from public onlookers. This is similar to not letting your friends or family know what your credit card purchase history is.
Top reasons why you should pay with Litecoin
Have you ever wondered why many companies accept Litecoin? Or, have you pondered about why you should use Litecoin vs. other cryptocurrencies for transacting?
Here are some possibilities.
Litecoin's network contains a rare combination of different advantages—security, low transaction fee's, fast block times, and high liquidity, all while maintaining high levels of network decentralization.
Speed. Due to Litecoin's faster block times, within a 10 minute span, 4x the amount of transactions could occur on the Litecoin blockchain over Bitcoin's. This increased availability of block space within a time frame allows for cheaper transaction fees due to there being less competition for transactions being included in a block.
Low fees and reliability. Apart from very cheap transaction fees, the network has proved to be reliable, going on nearly 10 years with zero downtime. Litecoin's dominance of its mining algorithm has helped keep the network secure and maintain this stability. 
Liquidity. Litecoin is also one of the top 3 most liquid cryptocurrencies, providing ease of access. It's available on nearly every exchange and has an impressive number of fiat on and off ramps. Because of this high liquidity, it's also one of the most accepted cryptocurrencies worldwide. This widespread global adoption has permitted the growth of its surrounding infrastructure, such as many digital wallet's and storages to choose from. 
Now you know why miners, investors, and users are going crazy about Litecoin's growth, right? We'll now what places accept Litecoin.
Companies Accepting Litecoin
The following companies allow you to purchase their products and services with Litecoin, all from distinct industries— web services, physical products, food & beverages, apparel stores, etc.
1. Travala
Travala is a travel website that permits payments through cryptocurrency tokens. Here, you can use LTC to reserve hotel rooms, book flight tickets and even purchase holiday packages across the world. Depending on the cryptocurrency you have selected, Travala shows you the booking rates in that respective currency.
Litecoin is a convenient way to pay for vacation or business trip accommodations on Travala. Travala is continuously offering new travel choices, currently bringing thousands of hotels into their global network.
2. eGifter
eGifter is a popular platform where you can purchase gift cards and have them delivered via email or text. The platform also allows you to hand-deliver certain gift cards (in bulk, as well). This gifting platform is a proud supporter of payments via Litecoin, Ethereum, Bitcoin, Bitcoin Cash, Dash, and XRP, along with traditional payment options like VISA and Amex.
3. RE/MAX
Have you ever thought about purchasing and renting properties using cryptocurrencies? Well, RE/MAX allows you to do just that. This global company, headquartered in Denver, Colorado, allows you to buy and rent high-quality properties while accepting Bitcoin and Litecoin as payment. Not to mention, RE/MAX has been supportive of Bitcoin's use as a means of payment for nearly half a decade now. RE/MAX has presence in several countries and cryptocurrency payment options may differ in each one, so research is encouraged.
4. Sheetz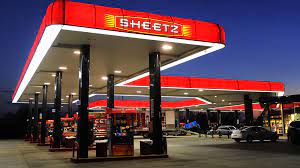 Sheetz is an American chain of convenience stores and gas stations that has existed for over 50 years. Recently, the company made the announcement that it'd begin accepting cryptocurrencies such as Litecoin and Ethereum in the summer of 2021. For now, the decision only involves its stores, but, Sheetz representatives have stated that paying with crypto at its gas stations will be made possible later throughout the year.
5. UnlockBase
UnlockBase is a service that helps you unlock a stuck/locked iPhone device. The team has been around for over a decade, offering plenty of experience and making the process very smooth. The company even offers a money-back guarantee if you are unsatisfied with the service. In addition to Litecoin, they also support several other cryptocurrencies.
6. Snel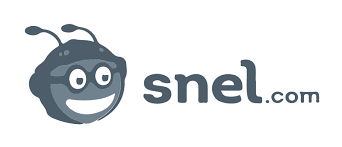 Snel is an online store that sells domain names and provides services such as web hosting, cloud hosting and VPS services. Users recommend Snel for its intuitive user interface and their customer service. Snel provides highly competitive pricing and provides discounts if you use Litecoin, Bitcoin, or other cryptocurrencies. Snel supports a total of 20+ payment options, making their service easily accessible.
7. CryptoGames
CryptoGames is a gambling website where you can play with cryptocurrency and bag your winnings. The website supports many games including Dice, Blackjack, Minesweeper, Slot, Lottery, and Video Poker. Depending on your mood, you can pick one of these games and deposit via Litecoin. Most importantly, CryptoGames also permits conversion to different tokens as well.
8. G2A.com
G2A.com is another popular destination among gamers who enjoy using cryptocurrencies to pay for their favorite titles. The website has an extensive selection of games as well as in-game items at incredible discounts which, coupled with crypto payments, constitute excellent bargains. G2A.com accepts Litecoin alongside a variety of other coins, including Bitcoin and Dogecoin. Clients can also purchase numerous electronic devices such as consoles or items such as gift cards and subscriptions.
9. 1xBit
The gambling industry was among the earliest of adopters of cryptocurrencies because casinos instantly saw high potential in the fast, secure, and anonymous way of paying for these services. As a result, there are many online casino's that offer lucrative benefits to users who prefer playing with crypto. 1xBit is one of the most prominent gambling platforms in the crypto world because of its history, having established itself in 2016. This major player also accepts Litecoin and lets users deposit their coins. 1xBit is truly a universal platform because it features five thousand games and up to one thousand sporting events.
10. HostMeNow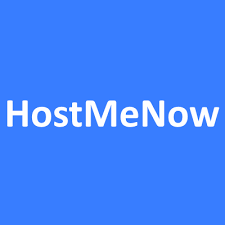 HostMeNow is a service that also accepts cryptocurrencies and allows users to gain access to its unlimited monthly web storage and bandwidth by paying with crypto. So, if you are looking for an opportunity to exchange your LTC coins for a reliable hosting solution, HostMeNow should definitely be an option to consider.
Now that you have learned about a few popular places to use your Litecoin, we would like to clear some doubts.
11. Crypto-Keys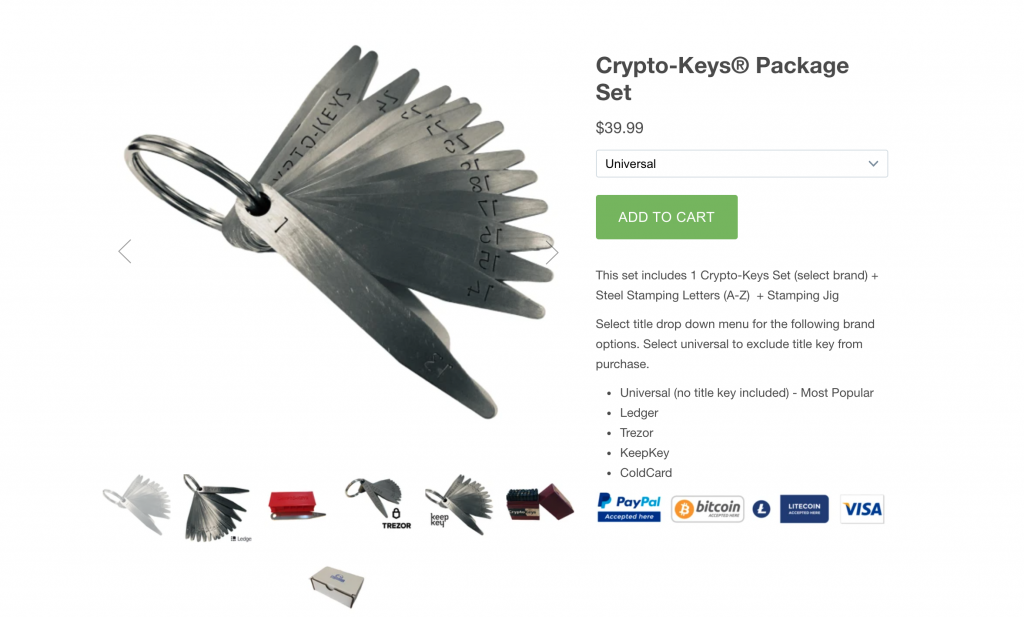 Crypto-Keys.com provides a safe and easy way to safely store your seed phrase and protect your funds. If you have a hardware wallet, like Ledger, Trezor or KeepKey, you can use these fire-resistant keys made of stainless steel. Remember, "not your keys, not your coins".
Will Amazon accept Litecoin?
Amazon does not directly accept Litecoin, and it probably won't anytime soon. However, if you want to purchase something from Amazon with Litecoin, you can use an LTC to USD conversion service or a gift-card service to pay on Amazon.
Does Steam accept Litecoin?
Unfortunately, Litecoin is not one of the official payment options on Steam. However, you can use the eGifter platform to create a Steam gift card using Litecoin and use the gift card on Steam to buy the game titles you want.
Does PayPal accept Litecoin?
Towards the end of October 2020, PayPal outlined its vision for a whole new service that would allow its users to purchase, hold, and sell several cryptocurrencies, including Litecoin. As a result, eligible PayPal account holders in the U.S. can already buy, hold, and sell Litecoin directly with PayPal.
How to accept Litecoin payments?
If you have an online or offline store where you would like to accept Litecoin payments, you should integrate a compatible Payment Gateway to your web-store. Many websites that accept Litecoin are often using the same payment gateway to accomplish this.
You can learn how to accept cryptocurrency for your business using payment gateways like NOWPayments here.
How to accept Litecoin donations?
If you're running a charity or even if you're just a blogger seeking donations, you can set up a donation widget/button/link as a channel for receiving cryptocurrency donations.
Can I accept Litecoin but still receive dollars?
If you're still skeptical about cryptocurrencies, you may consider implementing the fiat conversion feature. NOWPayments' solution will help you enter the crypto market playing field effortlessly.
The Bottom Line
It's clear that most of the well-known names in the business world currently do not accept Litecoin or any other cryptocurrency. However, considering the growth that Litecoin, Bitcoin, Ethereum and other tokens have recently gained, we strongly believe this will tremendously change over the years.
Saying that, there's been a leap in many alternative businesses starting to accept Litecoin and other coins. These companies are the early adopters and are helping to kickstart the monetary revolution happening before our eyes.
Make sure you pay with crypto on these platforms to obtain the best deals!