Cryptocurrencies have, in general, maintained their fair share of controversy since their beginning. However, some crypto tokens had to face even further problems. Tether, often referred to by its ticker code USDT, is one of those controversial sub-brands in the crypto world.
Although the ideas regarding a stable coin go back to a whitepaper published in 2012, Tether made its official entry in 2015. Since then, USDT has been a debated cryptocurrency token among investors and blockchain enthusiasts alike.
In light of this fact, it is not surprising that you still can spend Tether and get products/services in exchange. Across the world, online and brick-and-mortar stores accept Tether as a valid payment method. This article covers everything you should know about spending Tether to buy services and products.
Before that, of course, we need to answer some basic questions.
What Is Tether (USDT)?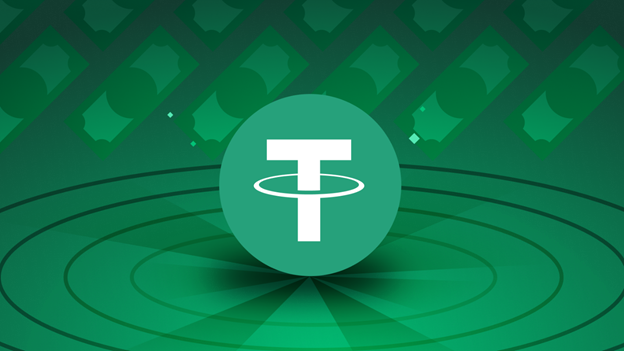 Tether is almost like the other cryptocurrency tokens you can find, such as Bitcoin, Litecoin, Ether, and Dogecoin. However, there is one thing that differentiates Tether from other cryptocurrencies: its value. As you may know, the value of a popular cryptocurrency does not stay the same. Depending on the number of tokens and the market demand, the value will fluctuate.
Sometimes, the changes make people lose their minds, exactly what happened when Bitcoin's value saw a steep growth some years back. Tether, however, is a stablecoin that aims to control the volatile nature of the coin. Every stablecoin is backed by some assets to keep the prices under control, which could be a fiat currency, cryptocurrency, or precious metals.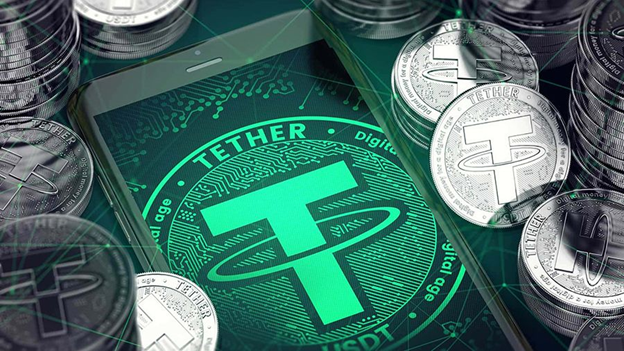 In the case of Tether, the United States Dollar is the backing currency. It means that, for every Tether coin out there on the blockchain network, there would be a specific amount of USD reserve. When Tether began its journey, the company behind the coin said that 1 USDT would always be equivalent to 1USD. Users could enjoy the benefits of cryptocurrency transactions without worrying about the volatility of the currency.
It could have gone well, but it did not. Following a series of controversies, Tether Limited's lawyer clarified on 30 April 2019 that 1 USDT was equivalent to only $0.74 in cash or cash equivalents. It is worth noting that the controversies have not hindered the growth of popularity of the stablecoin. There was a time when USDT became the most popular cryptocurrency globally — when judged by the trading volume.
Long story short, each Tether coin you have entails a specific value, mostly free from volatility. As of now, despite the discrepancies, 1 USDT is considered equivalent to $1. So, if you have 100 USDT with you, you can buy products or services worth $100. We cannot say this in the case of Bitcoin — or most crypto tokens, for that matter.
Why Pay using Tether (USDT)?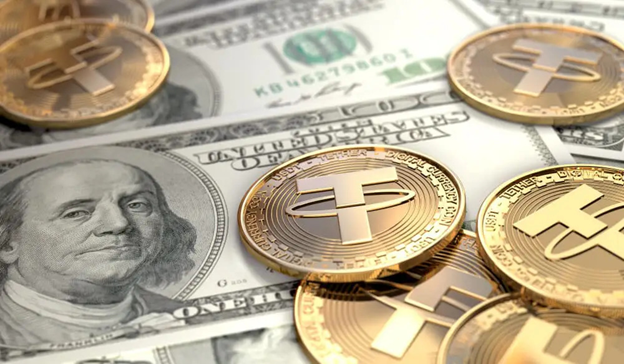 You might have guessed these reasons from our introduction to USDT and its value.
Tether is currently the best way to store stable digital cash while enjoying all blockchain technology perks. This global, semi-decentralized cryptocurrency enables fast and secure transactions with no worries about volatility.
Because Tether Limited has published proof of reserve, the coin has received widespread integration with various exchanges and service providers. Tether also ensures that USDT is accessible to traders and blockchain companies, and cryptocurrency geeks.
Secure wallets and proofs for transactions make your transactions safe. We should also mention that using Tether over fiat money can help you save a considerable amount of transaction fees.
By the way, you can store USD, EUR, and CNH as Tether. More importantly, you can spend Tether and enjoy the low transaction fees while purchasing at least some of your favorite products and services.
Stores Where You Can Pay Using Tether (USDT)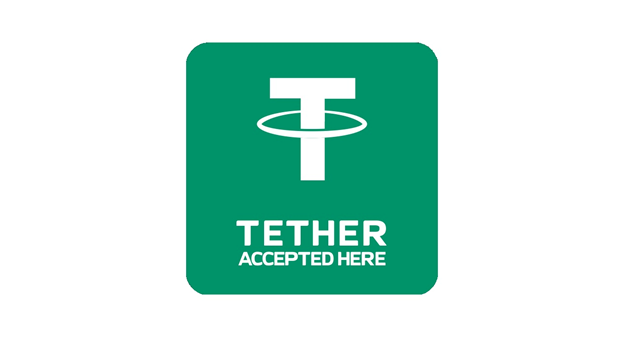 We should mention that there are not many stores that accept Tether payments. Due to the controversies regarding the value and legitimacy of USDT, many merchants refuse to accept USDT even if they are using a Tether-compatible payment gateway. With that being said, here are some spaces where you can spend USDT if you have already invested in it.
1. Travala.com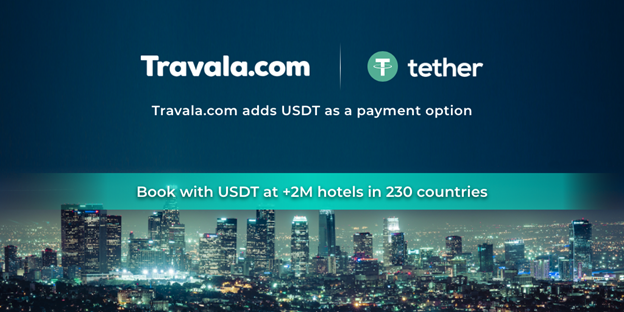 Rating: 4.7/5 on Trustpilot.com
Travala.com is one of the few fantastic spaces where you can pay for stuff using the USDT you have got in a digital wallet. In case you didn't know, Travala.com allows you to book hotels, Airbnb-like home spaces, and flights using various cryptocurrency tokens. Since January 2020, Travala has included USDT on the list of coins users can pay with. So, if you have enough USDTs in your wallet, you can book your favorite holidays via this website.
Because Travala.com has partnered with several local websites, finding spaces to stay will not be a problem. It does not matter whether you are going for a business trip to South Asia or a staycation in the US; Travala would show you an impressive collection of hotels and accommodations that you can choose from. It should also be noted that the website gives you luxury, semi-premium, and affordable choices from chains. Even if a particular hotel you want to stay at doesn't support Tether, Travala.com can help you pay via Tether.
By the way, the company is all set to introduce holiday packages soon. When it does, you can enjoy the total convenience of all-covered holiday packages and pay for them with minimal transaction fees
2. STAX: Australia's First Crypto-friendly IPO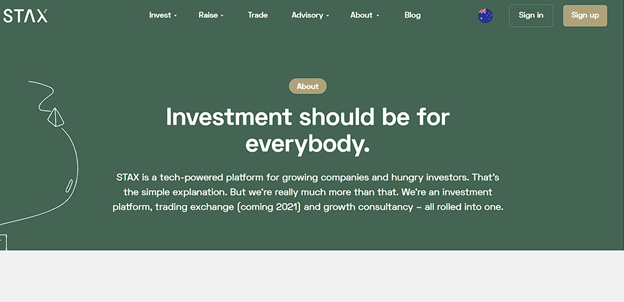 Rating: 5/5 on Facebook
Now, this is not a store but an investment space where you can spend the Tether coins you have with you. In its Initial Offering, STAX — a capital raising company — would be allowing users to pay using USDT. The firm says it has chosen USDT over Bitcoin because it finds the former to be stable and has a non-volatile value compared to BTC. So, if you plan to relocate your investments from USDT to another space, STAX could be the right place.
Of course, STAX is a little different from the other companies on the list. However, if you can wait until the company's IPO, you could save some money while getting some stocks.
3. Pornhub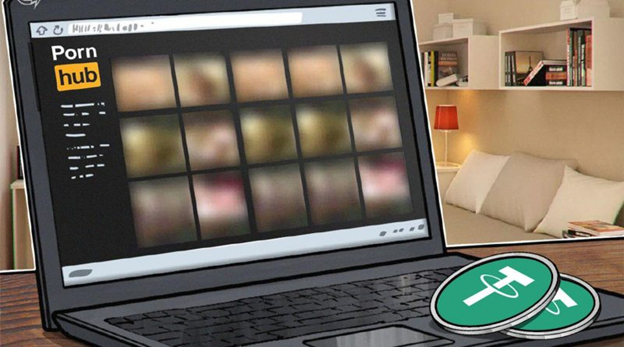 Rating: No data
You can now pay for a Pornhub premium subscription using cryptocurrency only. You heard that right. The company was put in a difficult position when VISA and MasterCard pulled their payment options from the adult entertainment website. Soon enough, the company decided to rely on various cryptocurrency tokens, including the infamous USDT. So, if you want to pay for the subscription using an anonymous payment method, this is the right time.
Even if VISA and MasterCard decide to restore support for Pornhub, the company will keep the option to pay using Tether, Bitcoin, Ether, and other cryptocurrency coins.
4. Snel.com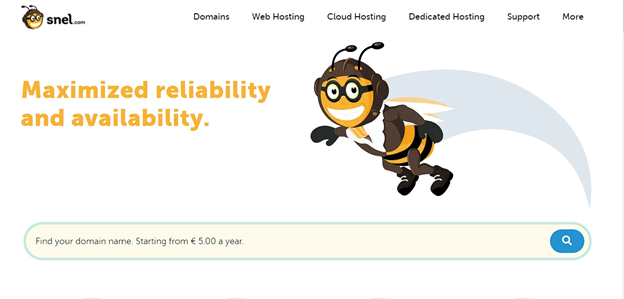 Rating: 9.3/10 on Hostadvice
Snel.com is a company that offers a wide variety of hosting products and services. Clients of Snel can choose from six plans for Cloud VPS that have more than twenty configurable features. Snel's cloud servers boast exceptional speed and scalability since they have SSD storage. Snel also delivers dedicated servers for customers worldwide, which have 100% network uptime availability. Each enterprise can pick a solution that will fit their particular needs. Clients also can quickly register their domain with Snel at any moment since the company operates 24 hours a day. Additionally, Snel clients can pick their preferred web hosting plan depending on their businesses. Be it a small flower-shop, or a large enterprise, Snel has a solution for all kinds of companies. Web hosting plans also go together with webmail which is protected from spam with a strong filter. Snel is open for cryptocurrency payments, and it accepts Tether (USDT) alongside many other digital assets.
5. Alternative Airlines
Rating: 4.4/5 on AA's website
Alternative Airlines is a service for finding airline tickets at affordable prices. The main feature of the company is its unique toolset which enables clients to find tickets for the most unconventional flights. It is a perfect place for people planning a multi-city itinerary or who have a large range of arrival-departure times. In other words, Alternative Airlines can help you organize your journey no matter how complex it is. Alternative Airlines has flights from more than 600 carriers worldwide. The company has already provided services to 65k customers and continues to grow its audience. Alternative Airlines also has a cancellation protection feature that lets clients refund their bookings. The coolest thing about the company is the ability to pay for tickets with cryptocurrencies, and Tether is one of them. The average customer rating of Alternative Airlines, according to its official website, is 4.4 out of 5.
6. Kiklabb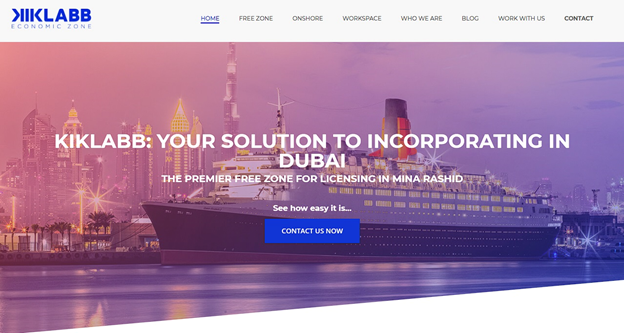 Rating: 4.9/5 on Arabplaces.com
Kiklabb is a government-owned organization from Dubai which provides licenses to its clients. Kiklabb is based in Mina Rashid, which is one of the largest ports in its region. It is also the harbor of the massive Queen Elizabeth 2 liner where Kiklabb has its HQ. Queen Elizabeth 2 is a free trade zone with advantageous terms for investors. For instance, residents of Queen Elizabeth 2 become exempt from import duties and taxes. They also can trade freely globally and within UAE in partnership with licensed distributors. Kiklabb offers comprehensive services to enterprises and individuals wishing to become residents of the free zone. For instance, Kiklabb assists clients in getting medical insurance and business services. Additionally, Kiklabb can help its clients to open a business bank account to conduct all financial operations in Dubai. Recently, Kiklabb announced that it was going to accept several cryptocurrencies as payment, including Tether.
7. Time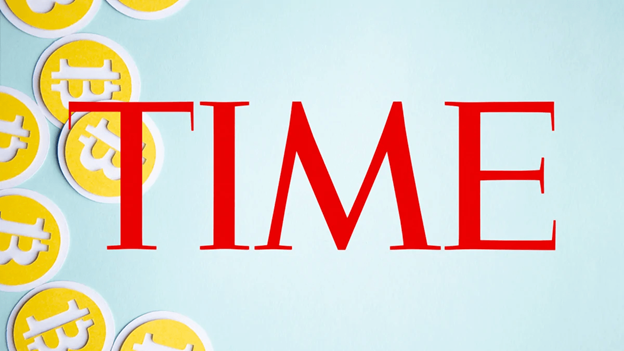 Rating: 4.4/5 on Amazon
Perhaps, there is no such person on the planet who would not be familiar with the iconic Time magazine. Time has been in existence for almost a century, and it retains its status as one of the most influential publications on the planet. Time magazine covers get sold at auctions for fortunes and spark debates in society. Recently, Time announced its partnership with Crypto.com, a popular crypto exchange. As part of this cooperation, Time started accepting a host of cryptocurrencies, including stablecoins such as Tether. Subscribers with crypto can get 18 months of subscription for a mere $49, and if they pay with CRO, they get a 10% cashback. Readers can pay for their subscription with their Tether funds. Such a decision can certainly make Time the favorite magazine of the crypto community.
8. Paxful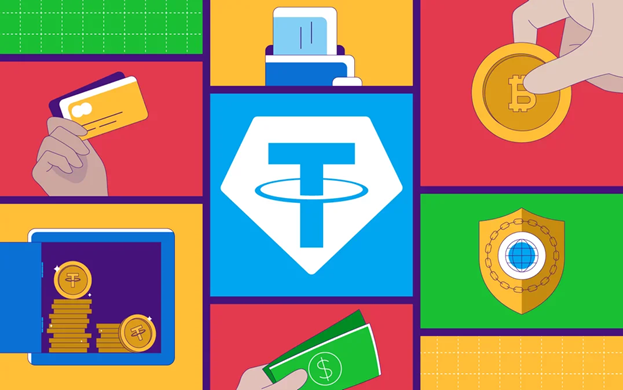 Rating: 4.6/5 on Trustpilot
Paxful is a popular peer-to-peer marketplace where users can trade almost anything for Bitcoin. In particular, Paxful is the place where people sell their gift cards in exchange for cryptocurrency. In 2020, Paxful made a move towards extending its list of assets eligible for purchase and added Tether to it. Previously, users could only buy Bitcoin. The choice of ways to get Tether on Paxful is absolutely staggering. For example, you can trade your car and even game items for the asset. Nevertheless, since Paxful is completely P2P, it cannot control all of its users. As a result, there were instances of scamming on the platform, where people lost all of their funds. According to CryptoWisser, the average rating of Paxful is 3.4 out of 5. Please, be careful when using Paxful or a similar service since there is no guarantee that you will get your cryptocurrency.
9. Vertis Aviation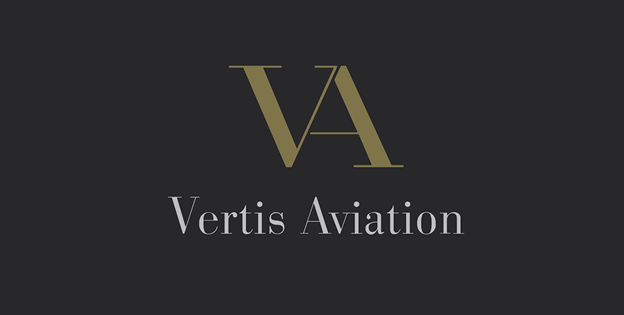 Rating: 5/5 on Facebook
Vertis Aviation is a company that provides a luxury travel experience. The enterprise arranges bespoke travel solutions for celebrities, politicians, and corporate leaders in more than one hundred countries. Vertis Aviation clients enjoy the comfort of first-class jets such as Boeing Business Jet and Gulfstream G450. The company decided to accept Tether and other cryptocurrencies as a way to attract new clientele. It is no surprise, and some crypto investors have made fortunes in crypto, and Vertis Aviation ensures that such individuals have a chance to spend their funds on exceptional-quality travel.
10. Coinsbee
Rating: 4.8/5 on Trustpilot
Coinsbee is the place where all crypto enthusiasts go to stock up on gift cards. Coinsbee lets its clients pay for gift cards from dozens of companies with cryptocurrencies. Tether is one of the payment methods available on Coinsbee. Gift cards from Amazon, Starbucks, iTunes, PlayStation, and many other businesses are all present on Coinsbee. In total, the service sells gift cards of more than 500 brands from 165 countries. Customers can choose the desired amount of their card and get it without any additional fees. On the website, users also can top up their mobile phone balance with Tether and other cryptocurrencies.
Coinsbee is a trusted website that has proven its commitment to delivering excellent service over the past years. This is why Coinsbee has a rating of 4.8/5 on Trustpilot.
Payment Gateways that Support Tether (USDT)
While only a few online/offline stores allow you to make payments with Tether. These gateways promote Tether's use among merchants, dubbing it as an excellent way to manage quick payments. It is also said that the non-volatile nature of the USDT coin can help merchants a lot. If you are a merchant and want to create a space where you could accept Tether without any trouble, you have to keep the following names in your mind. Also, when you see the names next time on a website, there is a high chance that the site accepts USDT.
1. NOWPayments
NOWPayments is currently one of the most popular payment gateways that accepts Tether for merchant and non-profit needs. The payment gateway would integrate well with a website, and users can choose USDT as a payment/donation option. NOWPayments is also offering different ways to deal with USDT payments. For instance, you can use a Tether widget or a Tether button according to your convenience. You can also get proper invoices that detail the transactions made via USDT. In case you are wondering, the payment gateway charges a low service fee as well.
2. DizPay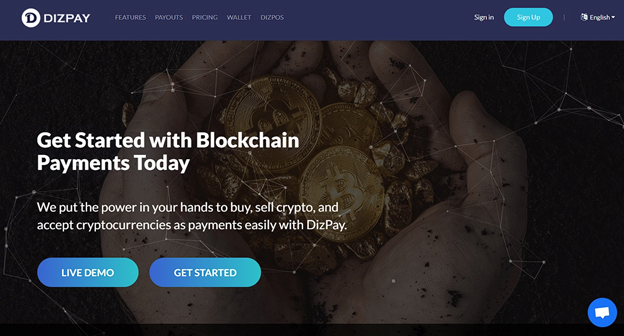 DizPay is another payment gateway that claims to make cryptocurrency payments easier by letting stores accept Tether, Bitcoin, Litecoin, Bitcoin Cash, Ethereum, Dogecoin, Koinon, and Dash. It should be noted that the payment gateway usually does not support fiat currencies like USD or EUR. Therefore, if you want to accept crypto payments through your online store, you may have to set up DizPay as a dedicated payment gateway. With that said, you will not have trouble releasing your pending funds or paying too much service charges to the PG.
3. CoinsPaid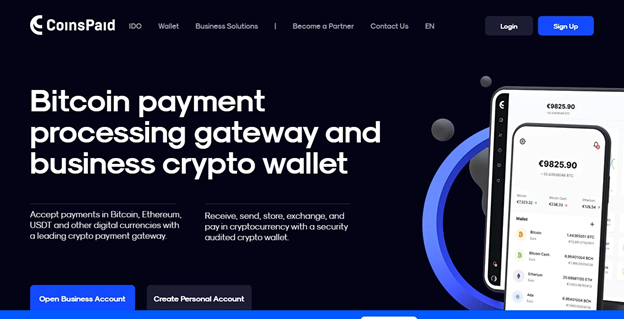 You can also check out CoinsPaid if you need a payment gateway that handles Tether very well. The notable difference between this PG and others on the list is that you get to enjoy a full suite of tools for processing business payments. We are talking about a hot wallet, premium customer support, and other features that make life a breeze. You can access additional benefits like the lack of chargeback problems and the typical problems of exchange rates and rolling reserves. Unlike DizPay, CoinsPaid supports almost every popular fiat currency, which comes in handy for most merchants.
The Bottom Line
There may be some other smaller stores or payment gateways where you can pay using Tether, but we have not included them probably because of their lack of online reputation. Rest assured, you can be sure about every small amount you spend on these sites, even if you are spending hundreds or thousands of USDTs on getting the stuff you need. We hope you may want to do that while booking a trip to an exotic location via Travala or making an investment via STAX.