Who accepts Bitcoin payments already and is it really worth it? What will your business gain by adding digital currency as a checkout option? If you find yourself wondering whether you need to give a new trendy technology a try, you're not alone.
According to the Zogby Analytics survey, over 36% of small and medium-sized businesses in the US have added the Bitcoin payment option to their websites. So, there's no lack of websites that accept Bitcoin payments.
Quite a few large enterprises including Wikipedia, Microsoft, 4Chan, and many others are using all sorts of Bitcoin payment gateways. Various airlines, VPN services, and entertainment websites have always been especially friendly towards Bitcoin, and the number of such service providers only keeps on growing. Today you can buy almost anything and even travel using crypto with services like Travala that allow you to use your coins to pay for accommodations.
Moreover, since PayPal started accepting Bitcoin for merchant payments, more businesses around the world have become more open about the idea of using cryptocurrencies in general.
What You Need to Know Before Accepting Bitcoin Payments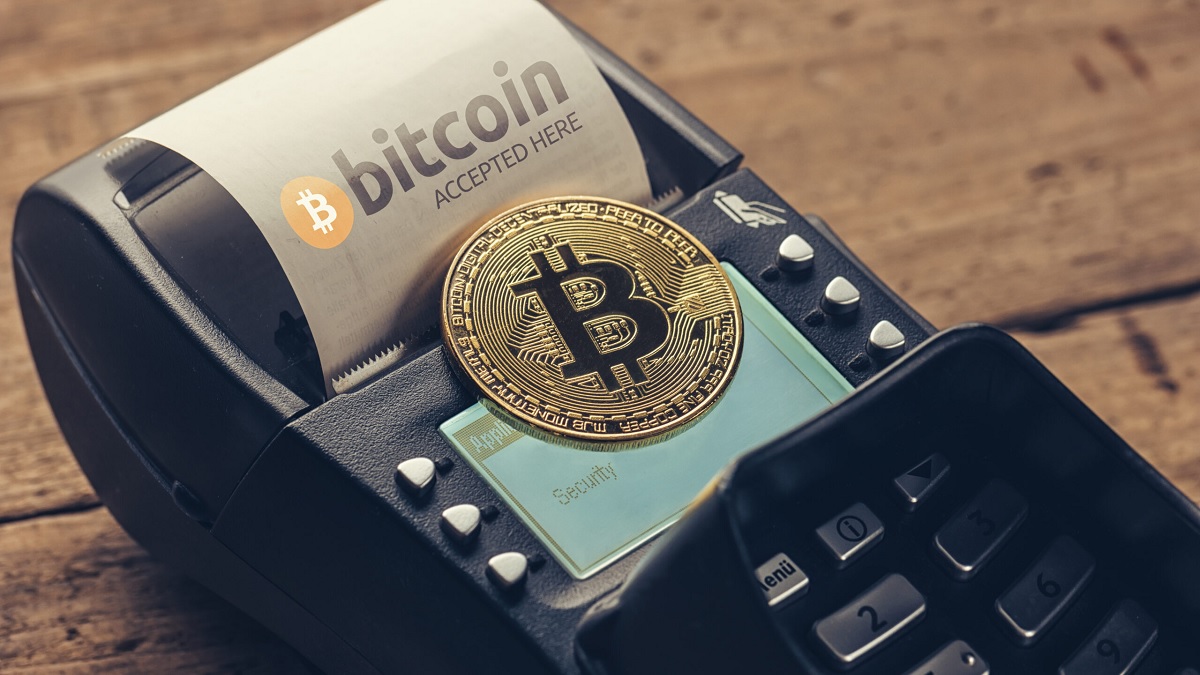 You don't need to know everything about how cryptocurrency works to start accepting Bitcoin payments as a merchant. However, there are a few basic principles that are worth looking into.
Accepting Bitcoin payments is also known as Bitcoin processing. Although in theory, it is possible to start accepting crypto payments on your own, it will require a lot of effort and time before you're approved and authorized. That's why most businesses just use the help of bitcoin payment services.
When your customers pay with their credit cards, acquiring and emitting banks act as intermediaries that approve the transaction after checking whether the person has enough funds on balance. And it's not that different with crypto. Bitcoin payment service also takes on the role of an intermediary and records transactions on the distributed ledger.
Modern solutions include multiple payment methods not only for online merchants but offline stores as well. Typically, bitcoin payments on websites include customized solutions for e-commerce platforms such as Shopify or Magento. Alternatively, a merchant can integrate a Bitcoin payment gateway using the service's API or add a donation button.
Benefits of accepting Bitcoin payments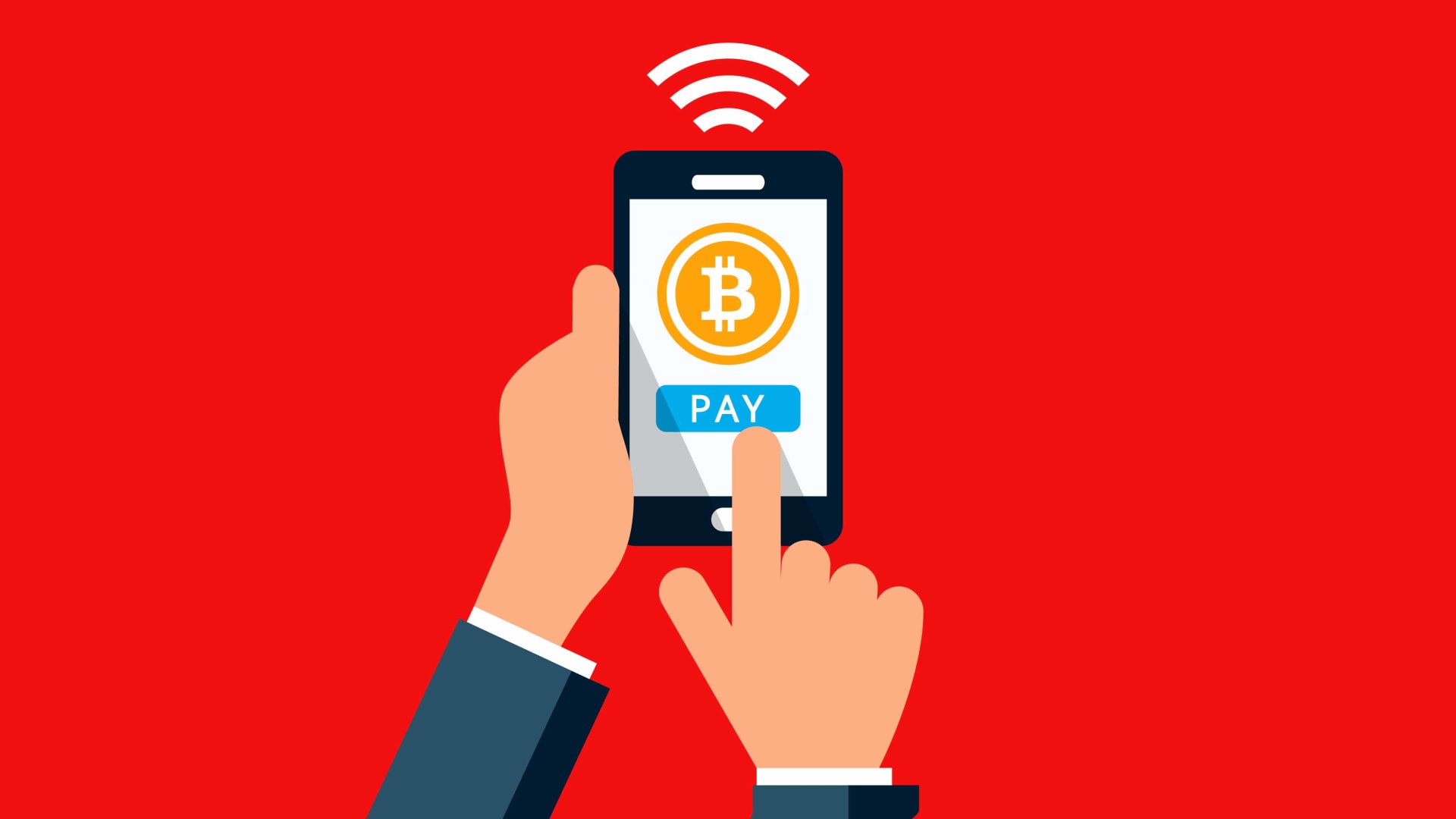 A growing number of merchants around the world are starting to accept cryptocurrency payments for the goods and services they offer. And there are a few good reasons for that.
It's cheaper
Credit card companies usually charge a high processing fee that goes up to 4% while crypto processing services typically charge around 1% commission.
It's accessible
One of the best things about crypto is that it allows for easy and convenient cross-border transactions. It doesn't matter where your shop is or in which part of the world your customers are located, cryptocurrency works everywhere. Besides, you only need your phone or laptop to make a payment with Bitcoin.
Customer acquisition
There are at least 21 million people who own cryptocurrency. Chances are, many of them wouldn't mind using it to pay for their daily necessities. By introducing a new payment method, you will attract a new category of clients.
How To Accept Bitcoin As Payment for Business
So how do you actually accept Bitcoin as payment? It's simple – you just have to pick the best payment gateway solution that fits all of your needs.
When choosing your perfect Bitcoin payment service provider, NOWPayments is one of the most trusted and comprehensive solutions you'll come across. The platform was launched in 2019 and designed several easy-to-integrate solutions helping online merchants kickstart their crypto journey.
Plugins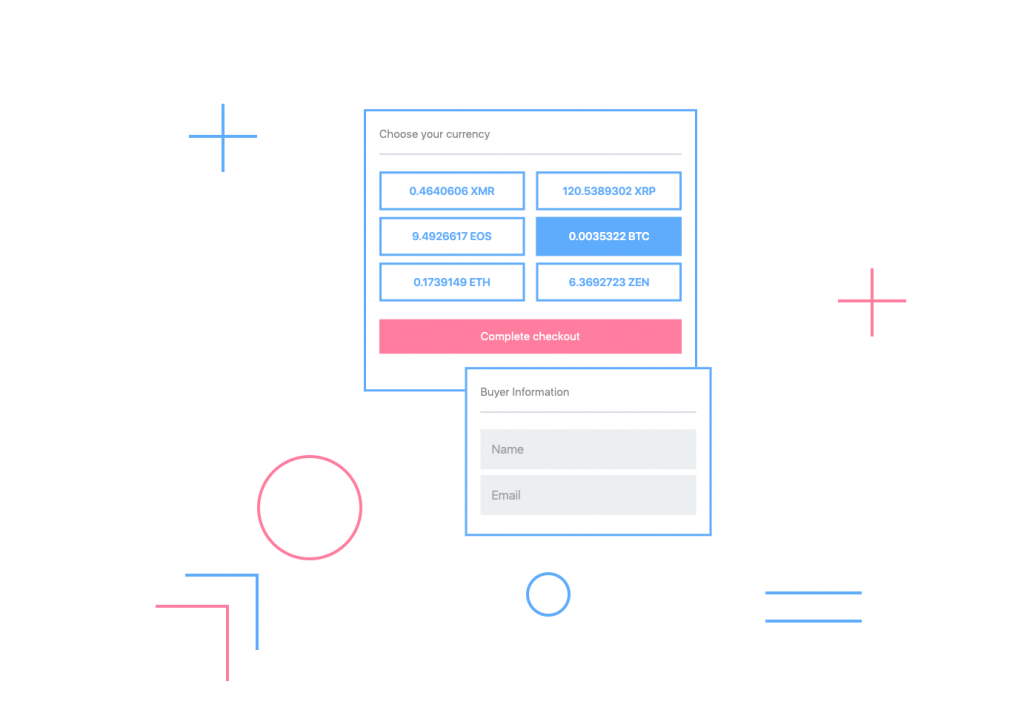 One of the easiest ways to start accepting Bitcoin as payment is to install an eCom plugin and integrate with the CMS platform that you're using. NOWPayments works with WooCommerce, Magento 2, Zen Cart, OpenCart, WHMCS, and other major e-commerce plugins. The integration process is quick and straightforward, and if you experience some difficulties, you can always reach out to the team.
API
NOWPayments API features instant payment notifications and offers easy customized integration into any website, platform, and mobile app. Besides, there's a useful bonus to it – the API allows using several payments for an order so that your customers can pay partially in BTC, and partially in another currency.
Invoices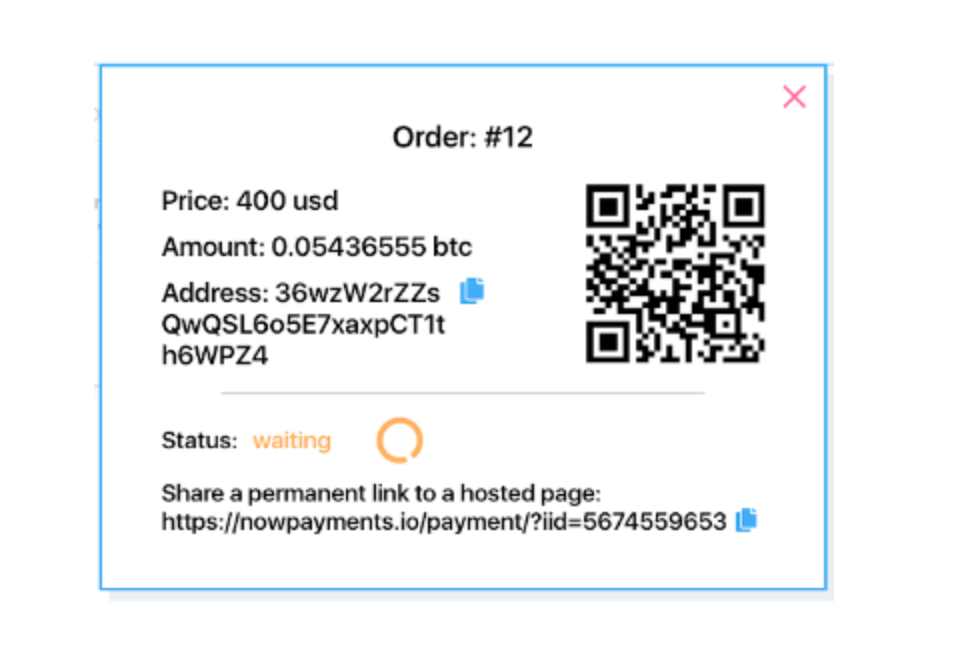 The invoice system enables simplified payments for your customers. By cutting down the number of client steps and incorporating payment data in one place you will make their journey easier and get more profit. 
Point-of-Sale
With the NOWPayments crypto Point-of-Sale system, your customers are able to pay with Bitcoin and other cryptocurrencies when buying from your brick-and-mortar store. Point-of-sale systems offer a lot of benefits, such as quick payments, simple invoicing, and the managing the transactions. In order to implement PoS terminal in your offline store, you only need to follow these steps:
Add your crypto wallet address and generate an API Key
Go to Store Settings >> PoS Terminal Link
Create a link
Get profit
Custom solutions
In case you're running a business that has specific needs and none of the service providers seem to satisfy them, NOWPayments offers custom-made solutions, for Casinos, Twitch, and Mass payments. Just reach out to the team and come up with an alternative. 
The Bottom Line
In today's context, accepting Bitcoin is as easy as accepting credit card payments. In fact, it can be even more inclusive, convenient, and beneficial than the majority of traditional payment methods. With the right allies – Bitcoin payment services – your online shop can add a new innovative payment solution in a few simple steps.
NOWPayments offers a wide range of tools, including customized ones, to help you set up a new digital currency-oriented payment routine. Apart from Bitcoin, the service supports a variety of other popular cryptocurrencies and can be seamlessly integrated into any website, online shop, or even used on a social media account.
FAQ