Fiat or traditional payment methods, while popular, are beginning to show more and more drawbacks, making merchants go through all kinds of challenges: chargebacks, third-party control of funds and various additional and hidden fees, especially in regards to cross-border transactions. They simply lack innovation.
Cryptocurrency payments do not allow chargebacks, and merchants are in full control over their own funds. there are many crypto payment gateways allowing to accept 100+ cryptocurrencies. So, among a wide range of cryptocurrencies, there are amazing crypto payment options that your business may benefit from immensely: no or low costs, high speed, active community, investment opportunity and so on.
Let's dig in!
Litecoin – fast, cheap and perfect crypto payments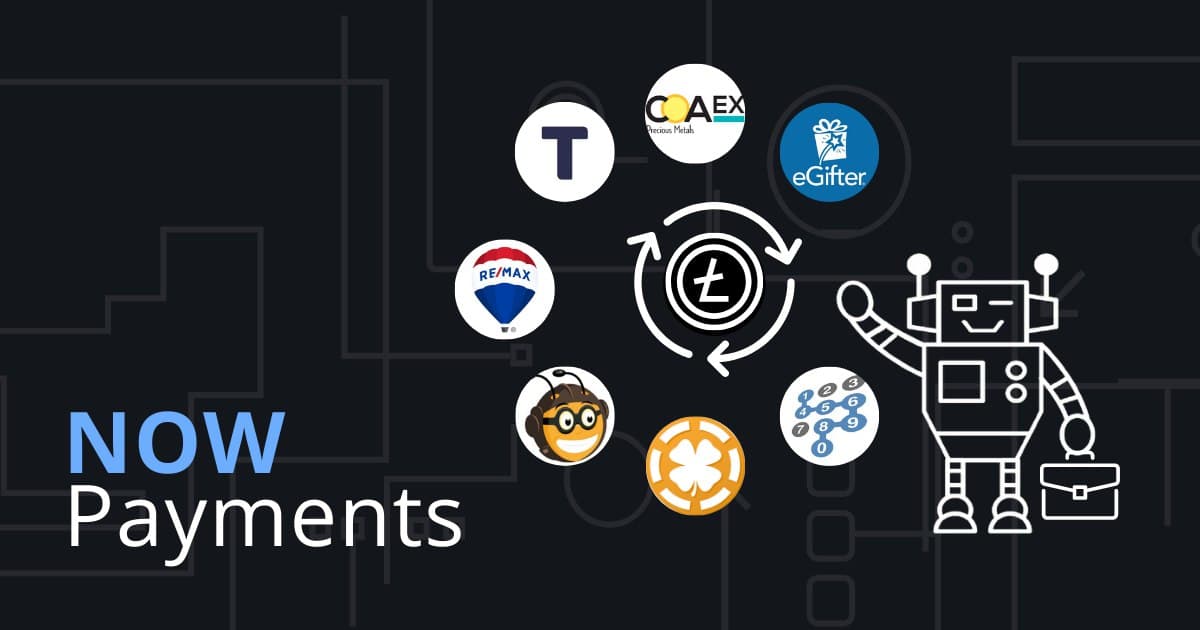 What is Litecoin?
Litecoin is a peer-to-peer cryptocurrency, and LTC is a popular alternative to Bitcoin due to its cheaper fees and faster block times.
Why accept Litecoin?
Speed. 4x faster than Bitcoin.
Low fees and reliability.
Liquidity. Litecoin is also one of the top 3 most liquid cryptocurrencies.
Learn more: Who accepts Litecoin?
NANO – green and feeless crypto payments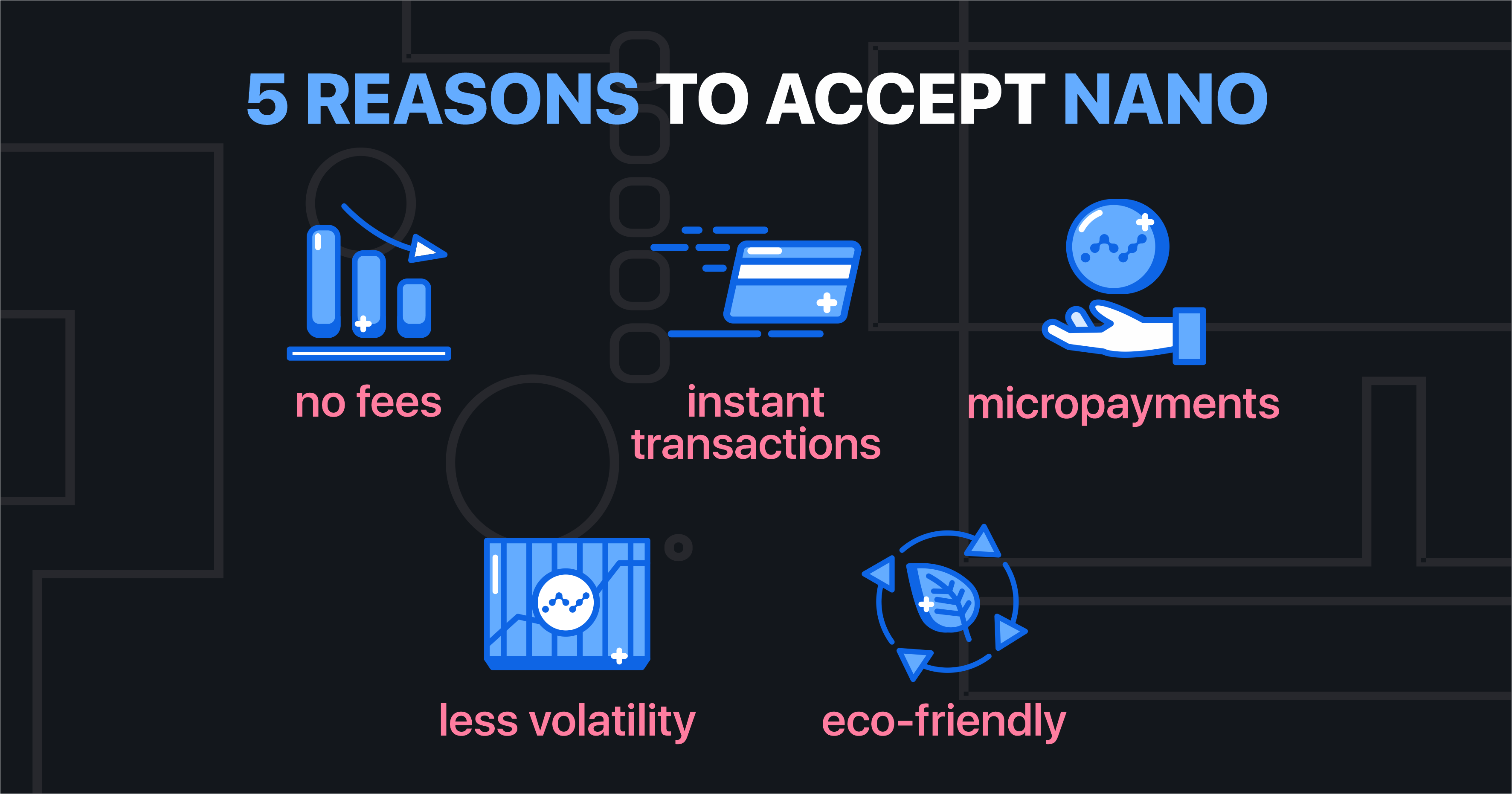 What is Nano?
Nano was initially introduced in 2014 as RaiBlocks, then it rebranded to Nano — a digital currency for seamless peer-to-peer transactions, aiming to "make money efficient for a more equal world — simple to pay with, easy to accept, and open to all."
Why accept Nano payments?
Instant transactions
No fees
Perfect for Micropayments
Auto conversion to stablecoins is possible. Fiat conversion is possible as well.
Eco-friendly
User-friendly
Global
Learn more: Why accept Nano?
Dash – Made for Crypto Payments
What is Dash crypto?
Dash was initially positioned as a privacy-focused currency and then it has developed into a medium for daily transactions. Dash has a total supply of 18 million coins, and its mining time is four times faster and takes 2.5 minutes per block, compared Bitcoin (10 minutes and more).
Why accept Dash?
Made for payments
Fastest transactions (4500 servers all over the world)
Lowest fees
Learn more: Businesses that accept Dash
Hedera Hashgraph – Energy-Efficient and Fast Crypto Payments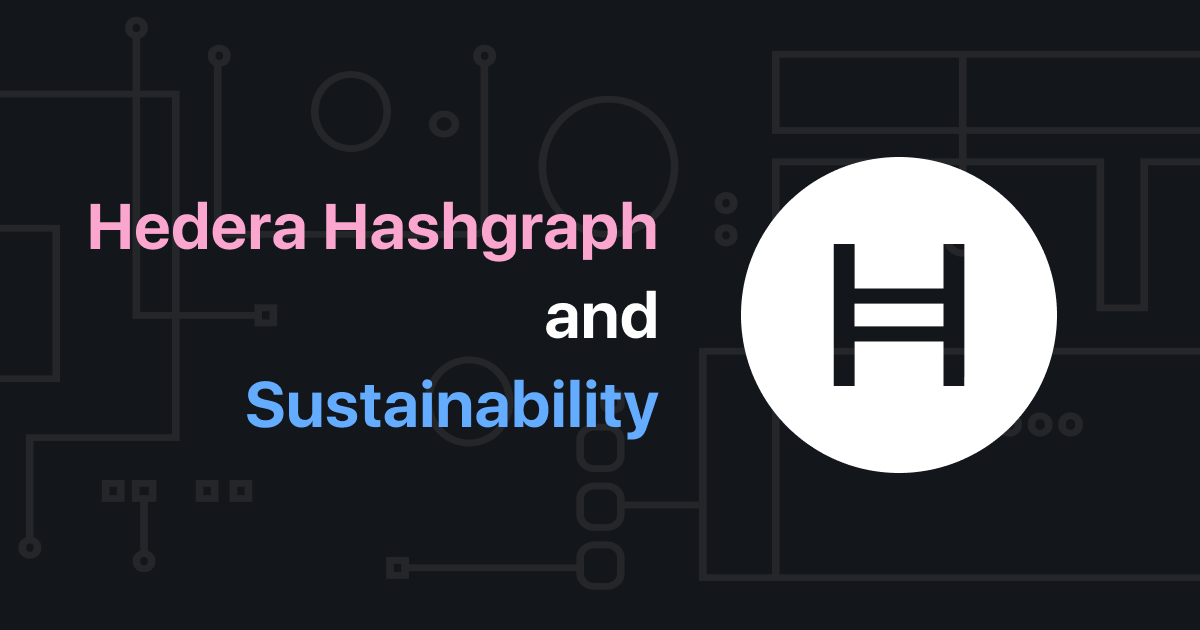 What is Hedera HBAR?
Hedera is an alternative to proof-of-work consensus found on the most ubiquitous public blockchains introduced by Dr. Leemon Baird in 2016. The Hedera Governing Council is a body consisting of up to thirty-nine members, including IBM, Chainlink Labs, LG, Shinhan Bank, and Google, which exercise equal control over decision making, ensuring the network remains decentralized. HBAR is the native token of Hedera Hashgraph.
Why accept HBAR?
Fast
Secure
Eco-friendly
Low fees ($0.0001 USD paid in hbars)
Learn more: HBAR payments
Algorand – Carbon-negative, low-fee crypto payments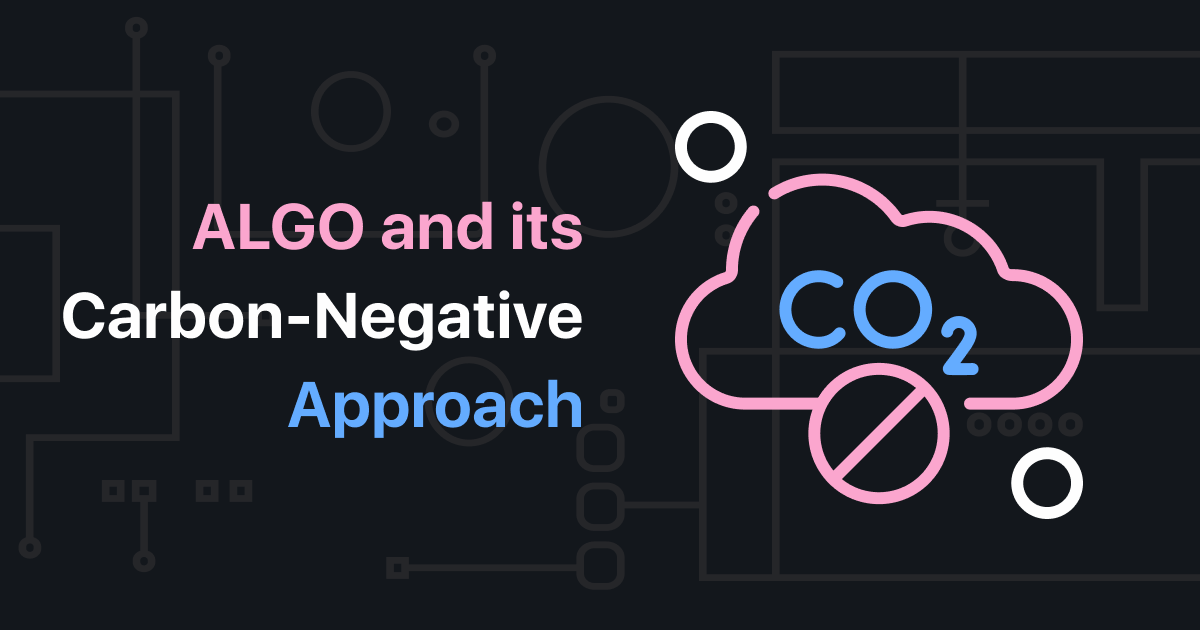 What is Algorand?
Algorand is a decentralized blockchain technology network. Its native currency is ALGO. Algorand employs the pure Proof-of-Stake protocol which delivers high transaction speeds aтв helps reduce the impact on the environment.
Why accept ALGO?
Green (pure proof-of-stake)
Low fees
Fast processing
Eco-friendly initiatives
Learn more: Algorand payments
Verge – Community-oriented Crypto Payments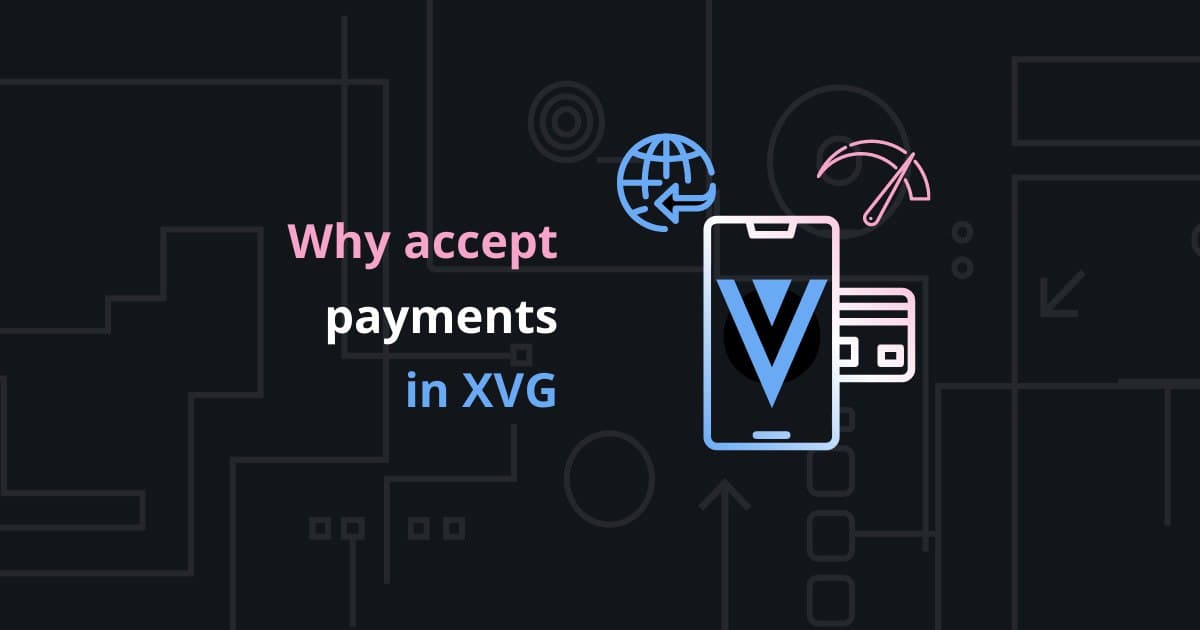 What is Verge?
Created in 2014, the initial name of the coin was DogecoinDark, XVG was rebranded and received a new name, Verge, alongside the XVG ticker symbol. The developers behind Verge worked on improving Bitcoin disadvantages to create a more efficient digital payment method.
Why accept XVG?
Private
Rapid
5 mining algorithms
Partnerships with leading companies (e.g. Travala)
Learn more: Why accept XVG?
Monero – Anonymous and Private Crypto Payments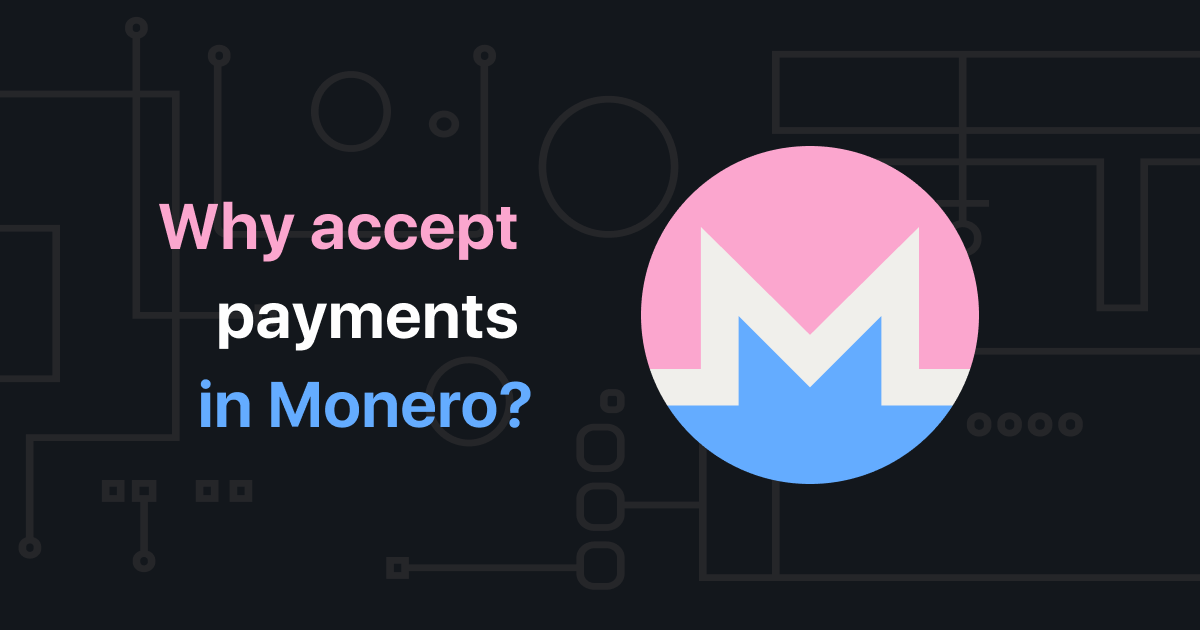 What is Monero?
Monero is an open-source cryptocurrency known for its privacy-oriented features. XMR payments are untraceable and highly secure.
Why accept Monero?
Highest standard of privacy
Monero obfuscates the addresses of the sender and recipient.
Speed and scalability
Learn more: Why accept Monero?
Swipe – crypto payments and virtual cards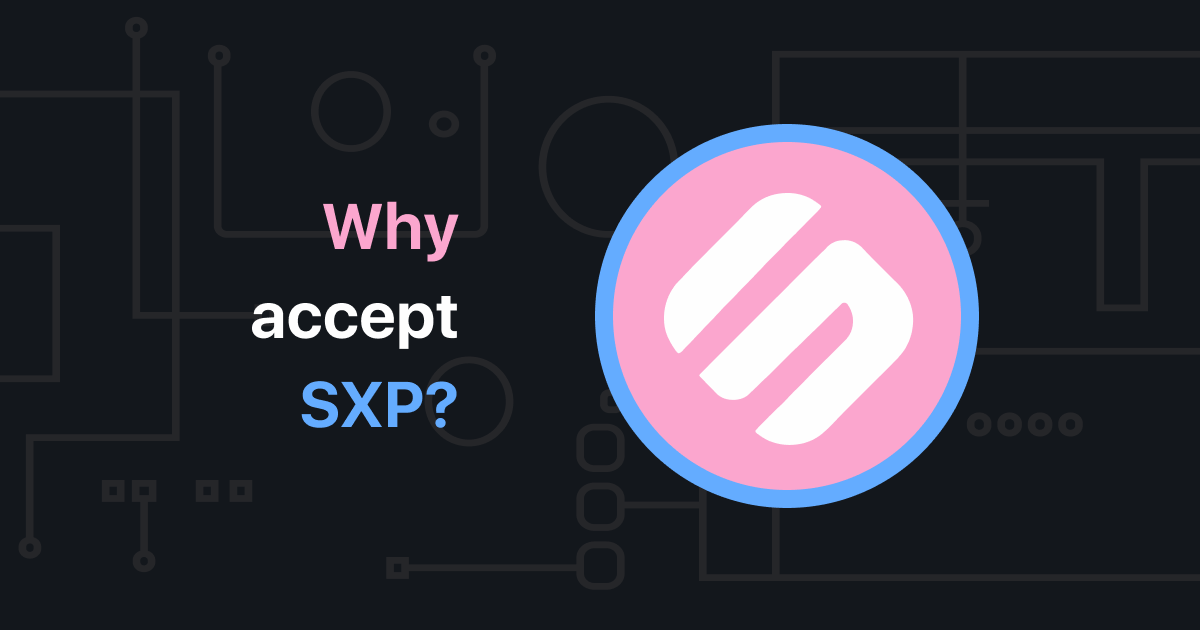 What is Swipe?
Swipe an innovative project aiming to connect legacy finance system and crypto, by providing crypto-related services and offering branded virtual and physical cards. SXP crypto is the native token of Swipe.
Why accept SXP?
Speed
Decentralization
Transparency
Security
Low fees
Borderless
Interoperability
Learn more: Why accept SXP?
EGLD – Sustainable crypto payments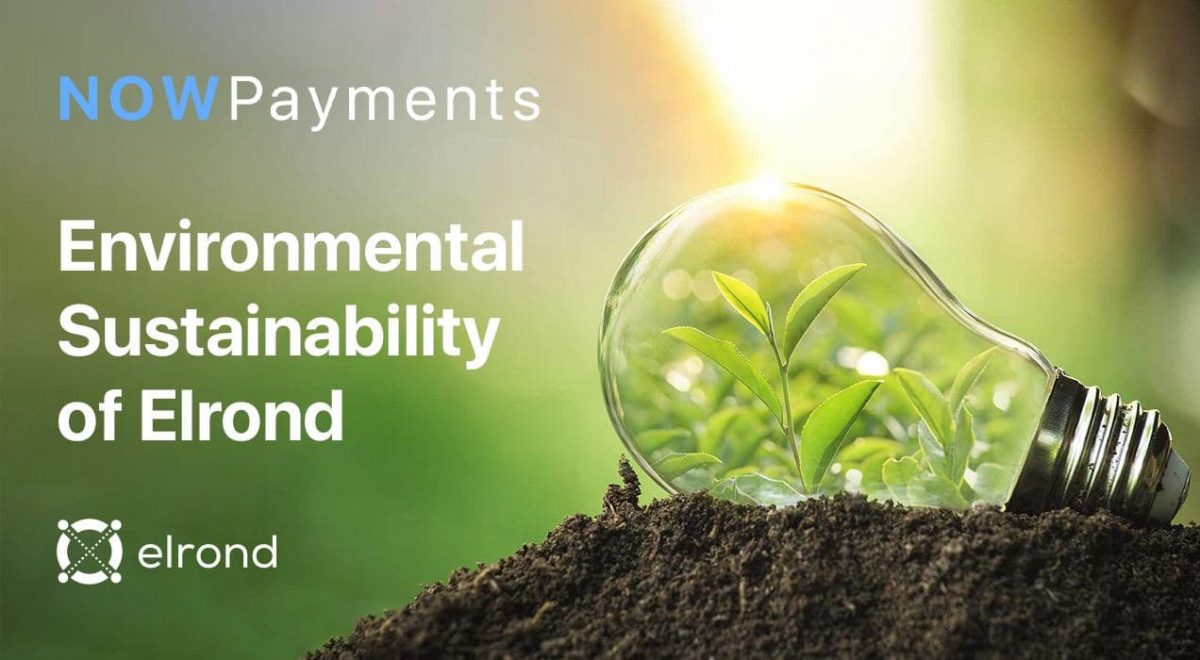 What is EGLD?
Elrond is the internet-scale blockchain aiming to improve throughput and execution speed. EGLD is its native currency.
Why accept EGLD?
Speed. 15,000 transactions per second
Energy-efficiency (PoS)
Partnerships
Learn more: Elrond crypto
DOGE – micro crypto payments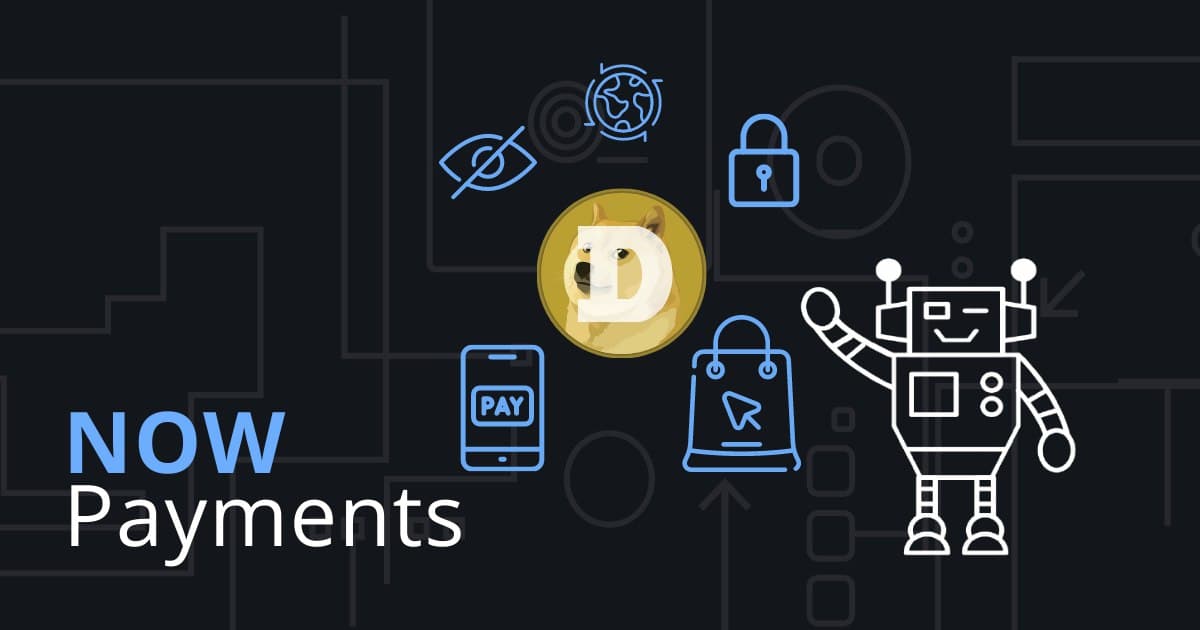 What is DOGE?
Dogecoin is a meme currency based on the Shiba Inu meme. DOGE is used for peer-to-peer transactions, and the team behind Dogecoin aims to make DOGE the currency of the internet.
Why accept DOGE?
Low fees
Fast
Tipping currency in the gaming industry
Micropayments
Fun and friendly community
Elon Musk and Mark Cuban 🙂
Learn more: DOGE payments
Cardano – Proof-of-Stake and Constantly Developing crypto payments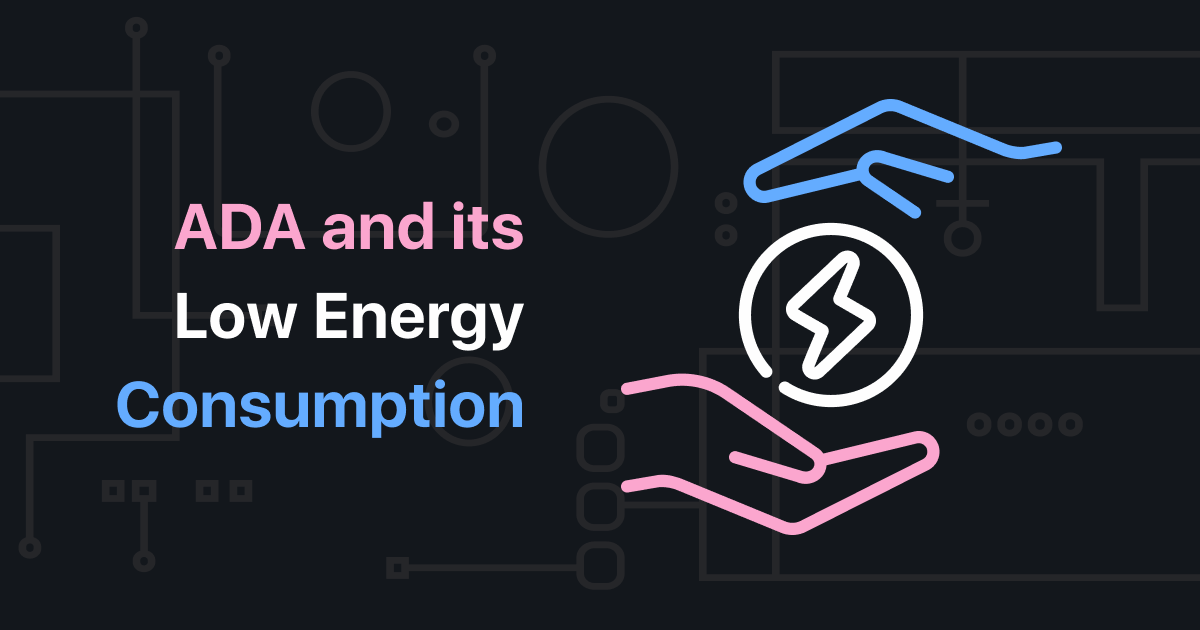 What is Cardano?
Cardano is a public blockchain platform using the Proof-of-stake protocol. Its native token ADA is used to facilitate peer-to-peer transactions.
Why accept ADA?
Speed and scalability
Contant development: newest smart contract update: Alonzo
Many use cases: payments, donations, payouts, digital identity, decentralized finance, property rights, legal contracts, and more.
Learn more: ADA payments
DigiByte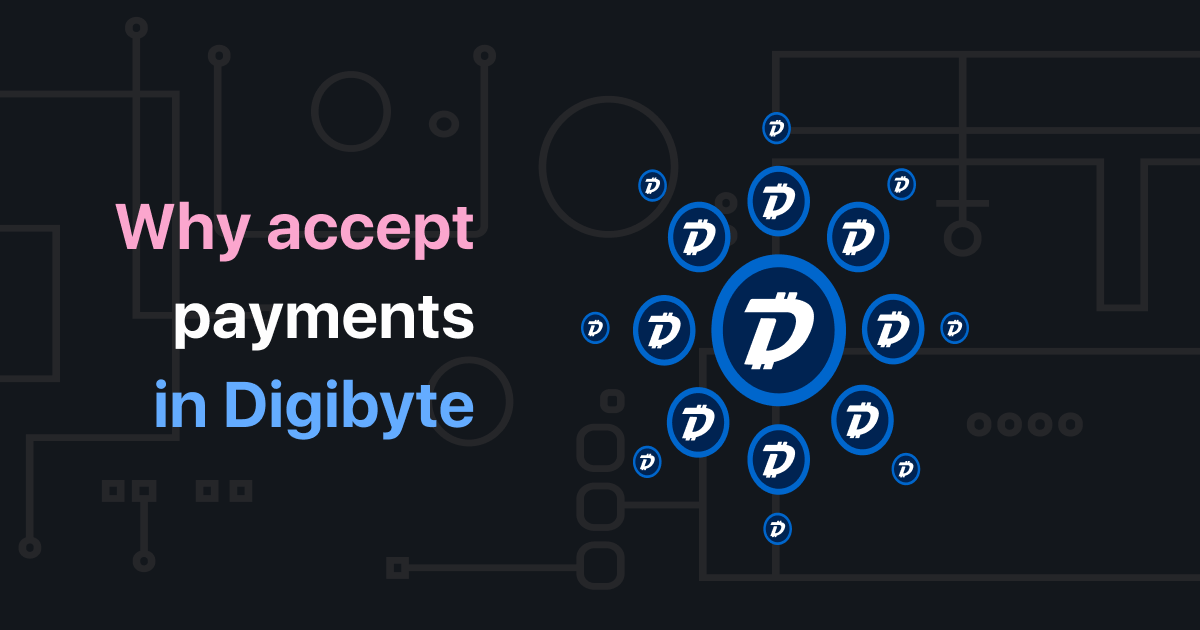 What is DigiByte?
DigiByte is a fast, secure blockchain that has its native DGB coin, which allows for sending and receiving DigiByte coins globally. 
Why accept DigiByte?
H

igh throughput

Less than 1% of Bitcoins energy consumption.

Cheap and fast transfers (40x faster than BTC).
Benefits of DGB include: simplicity, decentralization, speed, security, community.
Learn more: DigiByte payments
Conclusion
Each cryptocurrency has its own unique set of advantages, and in general, they all offer lower fees and global reach, especially when compared to traditional payment methods.