Founded in 2013, DigiByte is in pursuit of building the most technology-advanced blockchain competing with the industry leaders for being a faster, more secure, and ultimately decentralized network.
Supporting a DigiByte coin can become a great addition to the other payment solutions that you're offering to customers on your website. Donations, online payments, and tipping in DGB is an innovative solution to attract new customers and make them your regulars. Besides, it can be easily integrated with the help of the NOWPayments gateway since no coding knowledge required.
Key points
DigiByte 3-layer system allows for dApps, increased security, communication and operations.
5 mining algorithms, high throughput and less than 1% of Bitcoins energy consumption.
DigiByte offers cheap and fast transfers (40x faster than BTC).
Benefits of DGB include: simplicity, decentralization, speed, security, community.
DigiByte can be accepted as payment via API, ecommerce plugins such as WooCommerce, PrestaShop, OpenCart and so on, also crypto invoices.
Why DigiByte?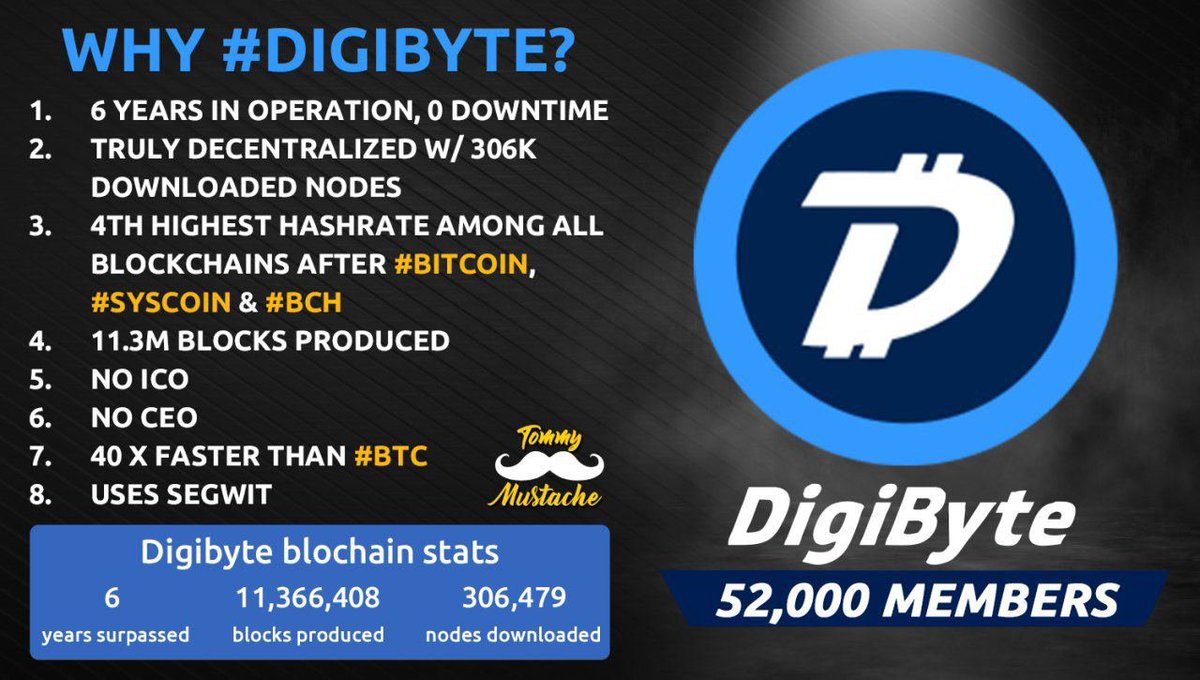 DigiByte's blockchain consists of three layers to advance the network with all the necessary highly-functioning components such as infrastructure, security, and communications.
The first layer acts as an app store allowing anyone to build their own dApps on top of DigiByte's blockchain. Just like with Ethereum, the DigiByte network is a perfect environment for implementing smart contracts in order to protect transactions in the blockchain. DigiByte dApps are meant to be faster and cheaper to use than other dApps in the modern cryptocurrency market.
The second layer is meant to increase the level of security and data management. Thanks to the cutting-edge technology developed by DigiByte's team, blockchain data stays immune to attacks and counterfeit. The unique feature of DigiByte's layout is that it uses five individual Proof of Work algorithms to protect the network.
And finally, the third layer is responsible for communication and operations. Since decentralization is one of the key points of DigiByte, anyone can run their own node even via mobile phone not to mention PCs and servers.
The Perks of DigiByte Currency
DigiByte coin (DGB) was designed to activate chea|p and instant money transfers. The currency is highly-scalable and completely decentralized making it a perfect digital payments solution.
DGB Benefits include the ease-of-use, pure decentralization, higher transaction speed, security, and accessible mining. Let's take a closer look at each of these points.
Simplicity
Getting started with DGB won't require any special skills or knowledge. A wide range of software and hardware cryptocurrency wallets support the DGB coin. And if you wish to exchange DigiByte to Bitcoin, you can easily do so on any of the numerous exchanges listing the coin. And if you wish to accept DGB payments, NOWPayments has got you covered. And once you'll get a new increased flow of customers paying in their crypto of choice, you won't have to wonder who uses DigiByte anymore.
Decentralization and Trust
As opposed to multiple blockchains that have centralized management behind them, DigiByte has no CEOs or even enterprises to control it. Everyone who takes part in developing and improving the network works as a non-paid volunteer. This way, DigiByte remains fully independent.
Lightning Speed
The average transaction confirmation time on DigiByte blockchain is only 15 seconds which is significantly faster than at any other blockchain. By leveraging SegWit, DigiByte is capable of processing as many as 1066 transactions per second. This makes DGB a perfect payment currency.
Advanced Security
Taking the best out of the Bitcoin tech and advancing it with its own with innovations such as DigiShield guard, MultiAlgo mining, the Odocrypt algorithm, and Dandelion++ protocol, DigiByte is well-protected and private.
Accessible Mining
All the DGB are created as a result of mining. Whatever equipment you choose to use – be it ASCI, FPA, or GPU – you can get your fair share of rewards. As for the total supply, by 2035 there will be 21 billion DGB in circulation. Once all the coins are mined, miners will get their profit from transaction fees.
Community Support
DigiByte has been around for over 7 years and has a large community that backs it up. DGB market cap is nearly $1,000,000,000, and it's supported by many wallets and exchanges. However, with DigiByte it's not only about the coin value – it is the philosophy behind the project that drives supporters. DigiByte empowers people all over the world to take control over their finance and become their own banks. Money self-sovereignty, speed, and ease-of-use attract more new members to the ever-growing userbase of the DGB coin.
DigiByte coin is a perfect example of a coin tailored for the payment industry. Compared to the majority of other payment methods spending, receiving, and sending DGB funds is significantly faster. In fact, it's nearly instant. Not only DGB transactions are 40 times faster than Bitcoin's transactions, they are also way cheaper – one DGB transaction costs less than one tenth of a cent.
How to Accept Digibyte Payments?
NOWPayments is one of the leading crypto payment processing companies. It enables integration with DGB and hundreds of other coins. NOWPayments operates as a payment provider offering a dedicated set of tools to help you scale your business using innovative payment solutions.
DGB Shopping Plugin
NOWPayment's gateway works with all the popular CMS like WooCommerce, Magento 2, Zencart, OpenCart, WHMCS, and several others. Installing a plugin takes a few minutes and requires no deep knowledge in programming. A comprehensive integration guide will help you set up the plugin in no time, and you can always reach out for support.
DGB API
Whether you wish to be receiving instant payment notifications (IPN) or looking to integrate a crypto payment service into a mobile or web app, NOWPayments API will get the job done. An API comes with an extra feature allowing processing several payments for one order. This way your clients can use two different coins when they go through the checkout.
Invoices
NOWPayments also offers an invoice system for DGB payments. It allows gathering payment data in one place simplifying the purchasing process. And the fewer steps your customers make before the checkout, the higher are the chances that they will actually finalize it.
The Bottom Line
Anyone looking to diversify their payment system with a solid technology-first solution should give the DGB coin a try. Being fully decentralized, it unlocks faster and cheaper transactions without compromising security. Besides, integrating DGB payment gateway using well-established processing providers such as NOWPayments will only take a few moments. It will also cost you nothing and allow putting on a proud sign "DigiByte accepted here".