Being competitive in the crypto industry means being able to offer unique features to clients and investors. Developers of some currencies choose to focus on the measures which promote users' security, while others decide to prioritize the speed of transactions over other aspects.
Yet, there are a few coins that have managed to integrate both of these features while at the same time providing their users with an option of staying anonymous.
Verge is certainly one of such currencies and has proved over the years of its existence that it is capable of being a perfect solution for investors and businesses that can benefit from accepting Verge payment.
About XVG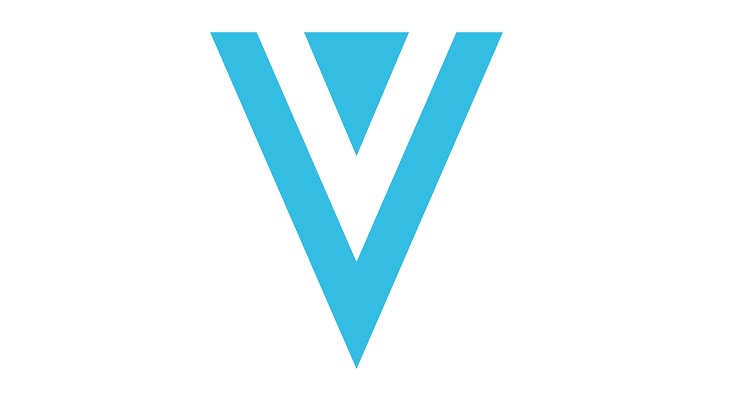 Verge Basics
Verge had an interesting start, the story of which still continues to confuse many crypto enthusiasts. Created in 2014, the initial name of the coin was DogecoinDark which sparked numerous speculations among the crypto community about the currency being a fork of Dogecoin. Yet, as an analysis of its source-code demonstrated, it was not the case. In 2016, the coin was rebranded and received a new name, Verge, alongside the XVG ticker symbol, which it uses to this day. The motivation to introduce changes stemmed from the team's desire to avoid any association with Dogecoin. The developers behind Verge took into consideration all of the advantages offered by Bitcoin and worked on improving its weakness to provide the users with more secure and efficient, as well as a faster method of payment.
Wallet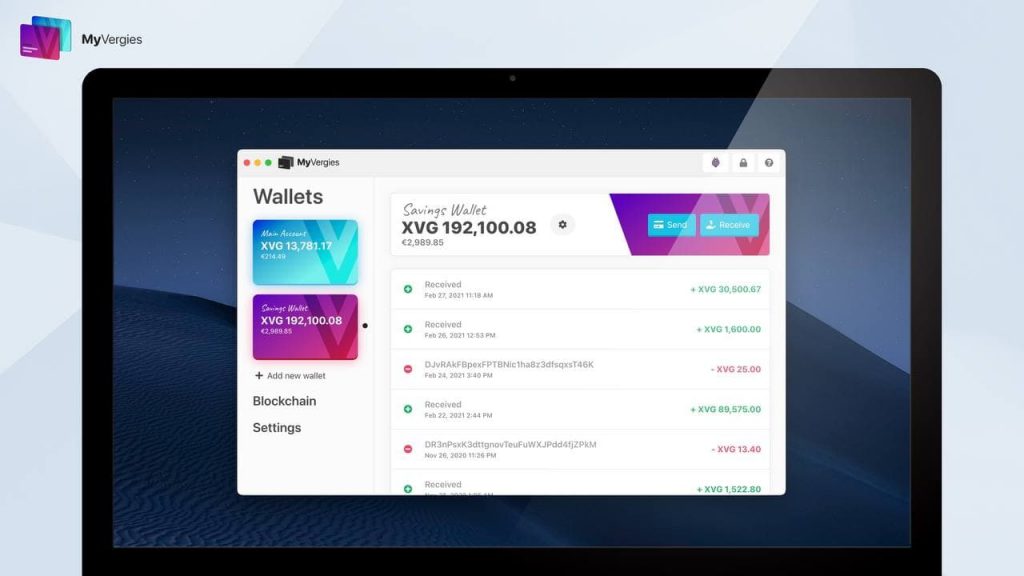 One of the key features of Verge is its wallet which is available on all popular platforms, including Android, which is quite rare in the crypto world. The vergePay wallet uses TOR technology that hides users' true IP address and ensures their anonymity, as well as prevents possible data leaks. The wallet's security features include a 4-digit pin code and additional biometric locking.
Advantages of Using Verge Currency
Privacy
Verge was designed to solve the problem of the lack of privacy integral for the Bitcoin blockchain. In the case of Bitcoin, everyone who has access to the ledger can determine from which IP address a certain transaction was sent. Yet, the team that developed Verge removed this issue by integrating the Tor network and the I2P protocol, which help hide the actual IP of every person on the blockchain. Nevertheless, the factor of transparency still remains intact, and all of the ledger transactions are publicly available. Additionally, Verge utilizes the Dual-Key Stealth Addressing technology which allows senders to generate numerous one-time destination addresses. This method also serves as a measure to protect the parties participating in a transaction and ensures their security.
Cheap and Rapid Transactions
Another competitive advantage of Verge is its fast and relatively low-cost process of conducting transactions. Speed is a significant factor in the crypto industry since not everyone is content with waiting 10 minutes until their Bitcoin arrives. Thus, many altcoins decided to considerably accelerate their transactions. Verge was particularly successful in this venture and currently boasts the transaction speed of 5-10 seconds, depending on the load of the network.
Costs of fiat money transfers are often unjustifiably high, yet, Verge's transactions are extremely inexpensive. The fee is only 0.1 XVG. Considering the low price of XVG coins, it is guaranteed that both usual users and merchants will find such a fee exceptionally economically advantageous.
Mining
Mining is an essential part of every cryptocurrency, and it is the one that often entails a host of problems, especially in terms of decentralization. Many coins face the issue of ASIC mining, a method of employing equipment that is built solely for the purpose of crypto mining. This is one of the most profitable ways to make crypto, but it also has a monopolizing-effect, which deprives people with less advanced devices of solving blockchain puzzles. Verge prevents such situations from occurring by enabling five separate mining algorithms which let everyone participate in the mining process. Starting from powerful ASIC enterprises to individuals who simply use their CPUs and GPUs.
Companies Accepting XVG
PornHub
Despite being actively promoted and marketed as a solution for mass adoption only for the past three years, Verge has accrued immense support from investors and businesses around the globe. PornHub is perhaps the most popular company on Verge's list of vendors. This adult-content provider has the largest collection of videos for the legal-age audience in the world, which can be viewed in exchange for a sum of XVG. Currently, everyone with an equivalent of $9.99 in XVG can enjoy unlimited access to the company's content. Yet, it is not the only platform providing explicit movies for customers that accepts Verge. Brazzers, a studio and website from Canada, also welcomes customers who wish to pay in XPG.
VPN
VPN is an invaluable tool for people who are conscious of their security online, especially while conducting transactions. Today, there are many companies that offer VPN solutions to their clients, yet only few of them accept cryptocurrencies. AzireVPN is a reliable service with a strong reputation which has 63 servers in 18 locations in Europe and the US. For as little as 3.5 euros a month, its clients can enjoy unlimited bandwidth, an option of choosing between public and shared IPv4 addresses, and access to the BitTorrent protocol. The company accepts Verge and other cryptos, including Bitcoin, Dash, and Ethereum.
Crypto Emporium
Established in 2017, Crypto Emporium is one of the biggest crypto-retailers in Europe, which sells an extensive selection of luxury products ranging from mobile phones and watches to property and cars. The company accepts Verge alongside the other six cryptocurrencies.
XcelTrip
XcelTrip grants its clients a chance to book more than 1.5 million hotels and over 400 airlines using cryptocurrencies. The company has a mission of disrupting the travel industry and building a truly decentralized travel ecosystem connecting tourists with service providers. Verge is one of the cryptos accepted by the platform.
How Can A Business Start Accepting Verge Payments?
The aforementioned companies constitute real-life examples of enterprises that recognized that featuring XVG as a payment method has its benefits. Yet, many businesses willing to adopt the new crypto technology simply do not know where to begin. NOWPayments is a service that facilitates the process of accepting cryptocurrencies for companies by making it as seamless as possible.
Learn more about accepting Verge.
Conclusion
Verge is a secure and fast crypto that has demonstrated steady growth over the past years and continues to expand the list of vendors accepting it as a payment method. Currently, the future certainly seems bright for XVG, and it can be safely assumed that it will remain one of the most promising coins in the industry.
Learn more