Thanks to a large number of collaborations with various payment services along with unique technologies Dash is regarded as the leading payments-focused and e-commerce digital currency. But who accepts Dash cryptocurrency? What can you buy with Dash? If you have been swimming along the coast of the Dash Sea for a long time and are interested in these questions, let's dive deeper into this sea together!
Dash overview
Dash, being originally a fork of Litecoin, refactored the code and forked directly from Bitcoin core removing the Litecoin codebase pieces, but because of differences between Bitcoin and Litecoin, it is still more closely linked to Litecoin.
Like Bitcoin, Dash has a total supply of 18 million coins.
The Dash average block mining time is four times faster and takes 2.5 minutes per block, instead of Bitcoin (10 minutes and more).
Dash blockchain includes:
Masternodes, making up a second-tier network, and existing on top of the first tier of regular network miners;
PrivateSend, a system that swaps coins between users for breaking the traceability of coins to make the network safer, so a transaction cannot be traced and the coin's history cannot be accessed;
InstantSend allows transactions to be instantly confirmed by the Masternode network.
Dash runs on a self-funding and self-governing protocol. In the Bitcoin blockchain, a miner gets 100% of the reward per mined block. In the Dash blockchain, 10% of mining rewards go back to Dash, so Dash's network can fund itself for further growth and adoption.
Current Dash use cases include payments, micro, and cross-border payments, eSports and gaming, remittances, energy, and financial services.
Dash has almost the fastest transactions and lowest fees among blockchain networks.
Dash price was less than $10 until the end of 2016 and reached up to $1606 in December 2017.
Dash payment processor
NOWPayments supports Dash. It provides a way to begin accepting payments in DASH without any development skill required.
Businesses that accept Dash
#1 Dash Giftcard Store
Giftcard Store is a Dash shop, where customers can buy gift cards of different brands with Dash.
#2 eGifter
eGifter is a digital gifting platform supporting more than 300 brands and multiple payment methods including several cryptocurrencies. It allows customers to purchase vouchers for Google Play, Skype, Sony PlayStation game library, iFLY, and Delta Air Lines, Royal Caribbean, Uber, Spotify, Adidas, Papa John's, and many others. It also allows users to buy amazon gift cards with Dash.

#3 Travala
Travala is the biggest platform for booking travel services running on the blockchain. It provides booking of accommodation, airline tickets, and travel guides worldwide without sharing any financial information.
#4 Bitrefill
Bitrefill is a service that allows customers to buy gift cards, prepaid phone minutes, and other goods and services with cryptocurrency.
#5. Churchs Chicken Venezuela
Churchs Chicken Venezuela is a global top-four chicken and fast-food restaurant chain accepting Dash in its several locations.
#6. RE/MAX Venezuela
RE/MAX Venezuela is the part of RE/MAX, the world's leading real estate company according to the selling volume, founded in Denver, Colorado in 1973. RE/MAX offices work on 5 continents, adding over 115,000 associate agents and over 7,500 offices in 100 countries.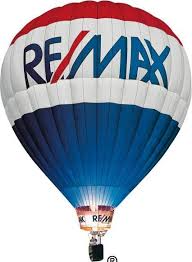 #7 CheapAir
CheapAir is a privately owned Californian online travel agency, established in 1989. It offers booking hotels, airline tickets, and cars.
#8 Livingroom of Satoshi
Livingroom of Satoshi is an Australian largest crypto gateway that enables clients to pay different bills and services with cryptocurrency.
#9 La Maison Navarre
La Maison Navarre is a french restaurant in Portsmouth, NH
#10 Sugartrends
Sugartrends is an online store of clothing and household goods.
#11 ShopinBit
ShopinBit is an online store offering games, hardware and thousands of other Products.
Bottom line
Dash is greatly affected by the evolution of digital payment. Becoming one of the most prominent and well-established functioning coins in the cryptocurrency universe, Dash rapidly broke into the top of the list for businesses accepting cryptocurrency as a form of payment, primarily due to its unique blockchain and high security. As it has over 4500 servers which are hosted all over the world, that enables holders to conduct the transaction instantly, from anywhere around the world. These features gave DASH an edge over other cryptocurrencies.