Cryptocurrency, despite its young age, has become the same payment instrument as fiat money. And if ten years ago you could only buy pizza and a glass of Coca-Cola for Bitcoin, now you can easily pay with digital assets for the purchase of a luxury car or a villa on the seashore. What else can you buy with cryptocurrency these days? Let's take a closer look.
Key Points: 
Cryptocurrency is actively used when paying for everyday goods and services.
To date, the crypto payment sphere is not limited to food or clothes purchases, you can even buy a car or an apartment.
NOWPayments is here to help you accept and send crypto payments worldwide.
Traveling
Crypto tourism is gaining more and more momentum every year. And no wonder, because cryptocurrency makes the life of travelers a hundred times easier, and the number of companies accepting crypto for payment is rapidly increasing. A crypto tourist does not experience any particular difficulties with buying air tickets. Companies such as Travala.com, airBaltic, Expedia, and many others provide their clients with the opportunity to travel to different parts of the world for cryptocurrency. And what's more, a tourist can also pay with cryptocurrency for rental housing, and some companies, for example, Abitsky.com, allow not only to purchase tickets and book apartments for Bitcoin but also to rent a car!
Gambling
Cryptocurrency would seem to have been created for gambling. The advantages of crypto payments have already been covered many times, but let's list the main ones. Firstly, it is simplified access to the market for people in jurisdictions where gambling is prohibited. Secondly, of course, anonymity and simplified deposit and withdrawal of funds. Thirdly, it is transparency, fairness, and reliability. It is for these reasons that players bet in favor of crypto gambling, rather than in favor of traditional one. And there is a great variety of crypto gambling platforms now, for example, Bitcasino.io, Playhub Casino, Trueflip.io, and many others.
Gaming
The community of cryptocurrency owners could not remain without the attention of computer game developers. Popular ones like Minecraft have been working with them for a long time. For example, on platforms such as G2A, Mmoga, Joltfun, or IndieGala, users can easily purchase their favorite games (such as GTA, Cyberpunk, Battlefield, and dozens of others) for cryptocurrency. And with the help of gift cards from Bitrefill, players can spend BTC to buy various games and items. Today, in addition to well-known games, gamers also have the opportunity to play blockchain games. Such games allow you not only to spend crypto on purchases but also to monetize the gameplay. The so-called Play-to-Earn principle.
Electronics
The rapid growth of cryptocurrency adoption has not left the technology sector without a trace. So, Dell became one of the first companies producing digital equipment to accept crypto payments. Dell's customers can buy a laptop, a desktop computer or other goods for crypto. Additionally, you can purchase, for example, a license for an operating system or other applications from Windows, since this corporation also accepts crypto payments. Moreover, such giants as Overstock and Newegg also did not stand aside and allowed clients to use crypto as a payment option.
Cafe, restaurants, and bars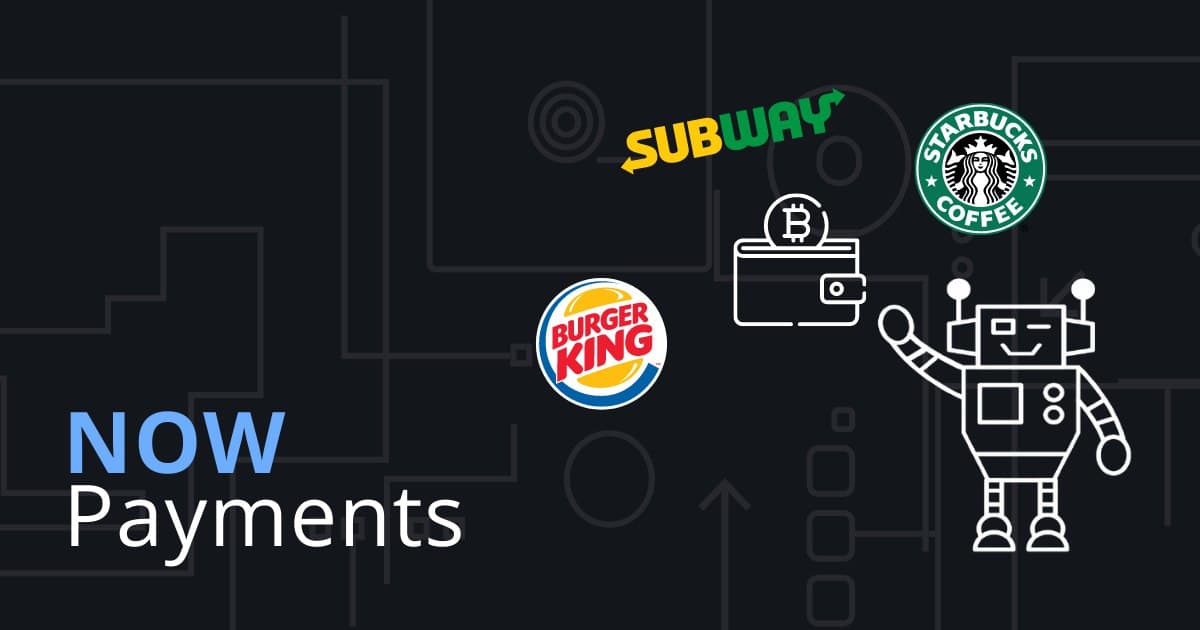 There are many restaurants and cafes around the world that accept Bitcoin and other cryptocurrencies. You can order pizza from Pizza Hut Venezuela, buy a whopper at Burger King, enjoy exquisite Japanese cuisine at Okra, or enjoy fragrant coffee from Starbucks and pay for all this with cryptocurrency. But not only the fast food industry has a positive attitude to crypto payments. You can pay with your crypto assets in such a well-known network as Whole Foods. This opportunity is a huge step towards the adoption of cryptocurrencies as an everyday payment method.
Cars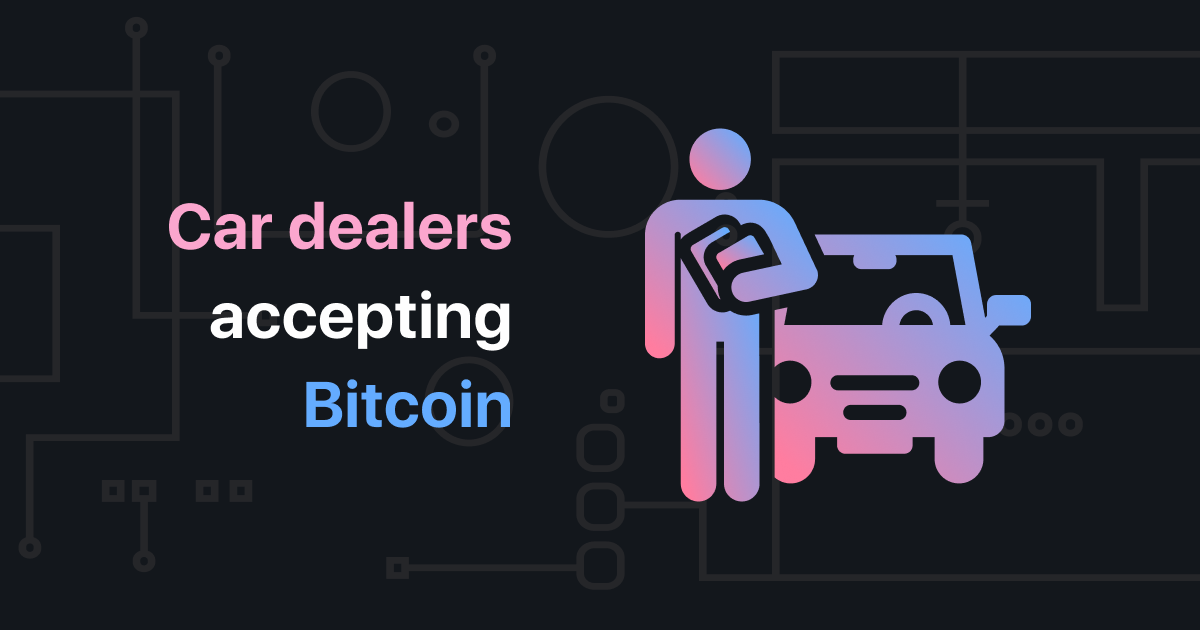 Cryptocurrency has become a favorite means of payment among car dealers and their customers. Perhaps everyone has heard about the story of Peter Paddington, who bought a Lamborghini for $115 with crypto. The sympathy between crypto and car dealers is explained quite simply, payments with cryptocurrency can solve many problems and significantly reduce risks, and most importantly significantly increase security, speed, and cost-effectiveness of transactions. To date, it is as easy to buy a car for cryptocurrency as for fiat, maybe even easier. And it's not just about premium cars that you can buy from dealers such as Ferris, BitCars, Post Oak Motor Cars, Lamborghini Newport Beach. You can even buy a good old Nissan or Volkswagen for cryptocurrency.
Web Hosting and VPNs
Bitcoin remains one of the most common ways to pay for VPN services among those who want to remain anonymous on the network or avoid provider locks when surfing. When paying with cryptocurrency, there is no information about the users, so it is very difficult to identify their activities on the network. You can learn about the best VPNs that accept crypto as a payment option in our article. In addition, webmasters can use Bitcoin or other crypto assets to pay for hosting when "parking" their websites. Today there is an impressive list of hosting services, which include Snel.com, HostMeNow, Hostinger, and others.
Clothing 
When we say that you can buy everything for cryptocurrency these days, we are not exaggerating. Crypto enthusiasts can even buy socks, and any other clothes, for cryptocurrency. Here you will find fashionable outfits from the Italian brand Bono Shop, original T-shirts from The Bitcoin Wardrobe, handmade leather bags from Happy Python. And even outdoor equipment from the Finnish brand Varusteleka.fi. Most of the clothes that you can buy with cryptocurrency are either handmade, or extremely original and trendy products that you will not find on the shelves of the mass market. 
Adult products
The adult industry is also a favorable field for the introduction of crypto payments. For the most part, thanks to the anonymity that cryptocurrencies have. There are many shops where you can buy 18+ products. For example, Taketoys.hk or Toys4sex where you can buy toys and various adult goods, paying with cryptocurrency and maintaining confidentiality.
In addition, many adult websites accept cryptocurrency: SpankChain (which even has its own token), CamSoda, Sexlikereal, and others. But the most famous example remains Pornhub, which accepts a number of cryptocurrencies for a premium subscription.
 Real estate
One of the most significant places in the list of what can be purchased for digital coins is real estate. Villas, apartments, and even castles have been sold for cryptocurrency since 2013. If a person owns a decent amount that is stored in Bitcoin or other digital coins, then she/he can purchase real estate almost anywhere in the world. To date, one of the most popular platforms offering real estate for cryptocurrency is considered to be Bitcoin Real Estate. Another equally popular and reliable platform is Propy. Platforms allow you to evaluate the market and learn which houses around the world can be bought or rented with crypto and how much you have to pay for them.
NOWPayments 
The fact that cryptocurrency is gradually becoming a universal means of payment, perhaps, cannot be denied. The advantages of crypto over fiat money have already been repeatedly noted, which is why many merchants strive to keep up with the times and introduce cryptocurrency as a payment option.
With NOWPayments, it's easy and safe to do this. We provide payment instruments for every taste and occasion. Merchants can use plugins, API, PoS terminals, and other tools for their business. Freelancers can send invoices to their employers. Streamers, bloggers, and charities can raise funds with donation instruments. In addition, NOWPayments is an extremely customer-oriented service and is always ready to provide customized solutions.
Final words
Purchases for cryptocurrency these days are no longer something amazing. This article does not cover all industries where you can easily pay with your crypto assets. The list of companies is growing rapidly every day. With NOWPayments, you can also follow the trend and accept crypto payments, regardless of your field of activity.