Cryptocurrency users are finding a growing need for quality virtual private networks (VPNs) to buy and sell their digital assets, as hackers' eyes follow blockchains and present some danger. This article highlights how to buy seamless, cheap, and highly private VPNs using virtual assets including Bitcoin (BTC), Ethereum (ETH), and Monero (XMR).
The world is gradually accepting Bitcoin and other digital assets as a form of payment, replacing the slow and expensive traditional financial systems providing enhanced security and anonymity.
While the privacy agenda bonds well with both cryptocurrencies and VPNs, users still find it a challenge to buy VPNs using crypto. After searching through and testing hundreds of VPNs currently available in 2020, we combined a definitive list of the best VPNs you can buy using cryptocurrencies – critically focusing on Bitcoin payments.
Why you need to buy VPNs using cryptocurrencies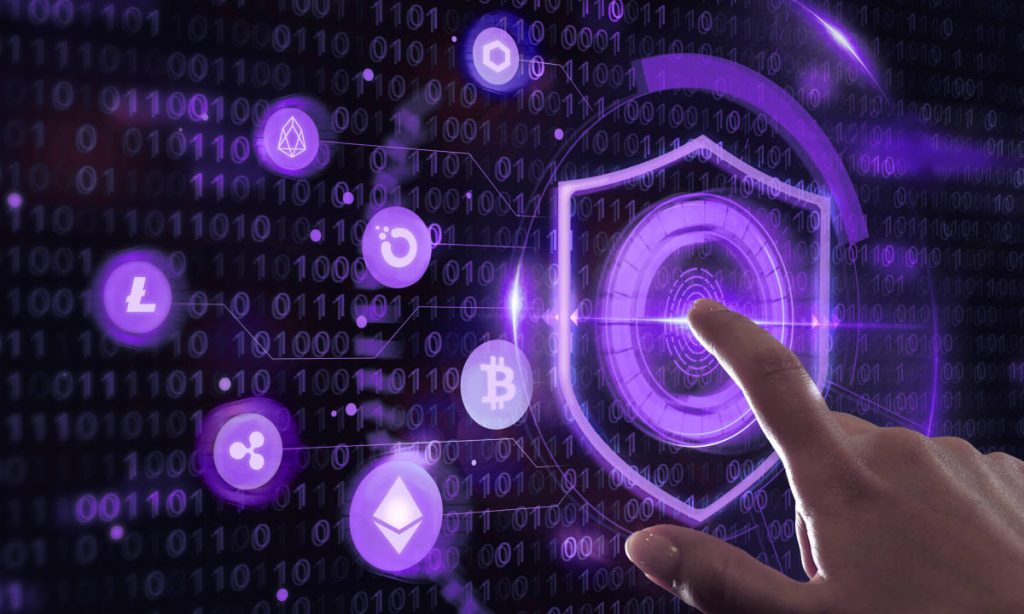 One of the main reasons that internet users resort to VPNs is to enhance their privacy and obscure their IP addresses, to keep them away from the prying eyes of hackers and other unwanted attention. Many VPNs around offer you basic features for free but require payment to access the premium features.
While privacy is the main target when it comes to VPNs, payment options such as bank cards, PayPal, etc. on these platforms leave traces that could identify you – contrary to what you want to achieve. Virtual assets offer obscured transactions that complete the privacy puzzle offered by VPNs allowing users to pay with no traces left.
Moreover, centralized parties are prone to hacks that could expose your credit card and personal information. Crypto payments help solve this issue offering an alternative to keep these details safe and private.
How to choose the best VPN to buy with Bitcoin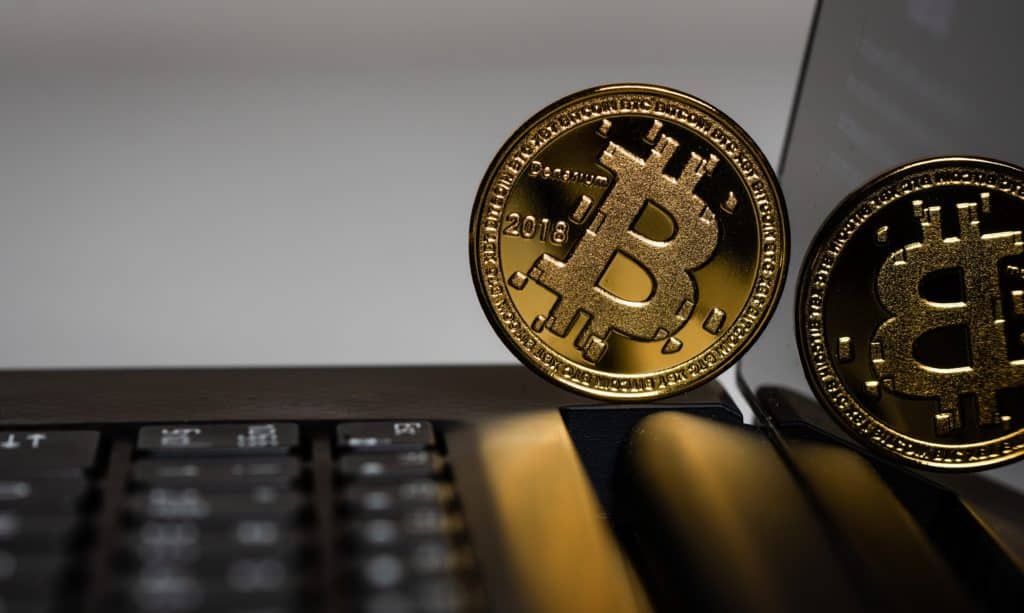 In the next section we will focus on some of the best VPNs that accept cryptocurrency purchases but before that let's look at some of the key things to focus on before making the purchase.
Check if
the VPN service provider provides a cryptocurrency payment option. 
the VPN service maintains no logs of online activity or payment transactions. 
the VPN provides strong encryption and IP leak protection. 
the VPN uses a shared dynamic server IP addresses to maximize the anonymity.
the VPN has a constant and responsive contact team. 
Also check speeds, number of countries IP offered, and the price of the VPN.
For example, Unikorn and DiveVPN accept crypto payments using NOWPayments, and are a good choice.
Best VPNs to buy with Bitcoin
1. NordVPN – Recommended
Cryptocurrency purchases supported: Bitcoin (BTC), Ethereum (ETH), XRP
Payment gateways: BitPay, Coinpayments
Price: $4.08 – $13.95
Speeds: 55 Mbps
Server locations: Over 70 countries
NordVPN is one of the most secure VPNs around today offering users strong AES-256 encryption, native OpenVPN support, and contains over 5000+ VPNs spread across 70 countries in the world. Notwithstanding, the platform comes with a SmartPlay DNS that makes streaming of movies or games extremely fast and easy.
NordVPN is a Panama-based company that gives the company some autonomy over government control ensuring your data is safe and privately secured on the VPN. Cryptocurrency users have become fond of the platform in the near past.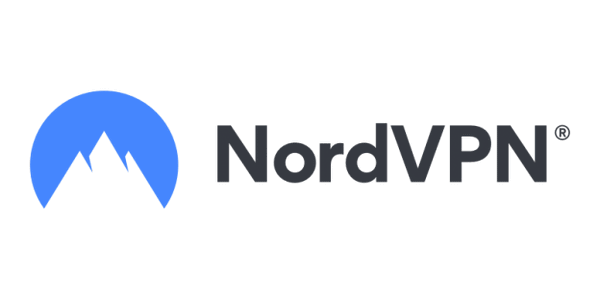 Pros
Compatible with multiple operating systems including Windows, macOS, Android, iOS, Android TV, Linux, Chrome, and Firefox.
Multiple payment options such as credit card, PayPal, AmazonPay, Sofort, prepaid card, Google Pay, and iTunes.
High data security and user privacy.
Cons
Offers up to 7 devices connected at a go.
A slow and hard to reach customer service team.
2. ExpressVPN – Easiest to Buy
Cryptocurrency purchases supported: Bitcoin (BTC), Ethereum (ETH), XRP
Payment gateways: BitPay
Price: $6.67 – $12.95
Speeds: 57.27 Mbps
Server locations: Over 1,500+ servers in 95+ countries.
ExpressVPN is currently one of the most downloaded VPN services currently on mobile devices and desktops. The VPN offers Bitcoin payment options through BitPay allowing users to privately and anonymously purchase the subscriptions. The only other useful information needed to create an account is their email.
ExpressVPN does not compromise on security despite collecting some of the non-identifying data from the user including the type of server used. The VPN employs high-security protocols by encrypting the IP addresses using AES-256 encryption, perfect forward secrecy, and comprehensive leak protection.
The VPN is available on Windows, macOS, iOS, Android, Linux, and certain Wi-Fi routers.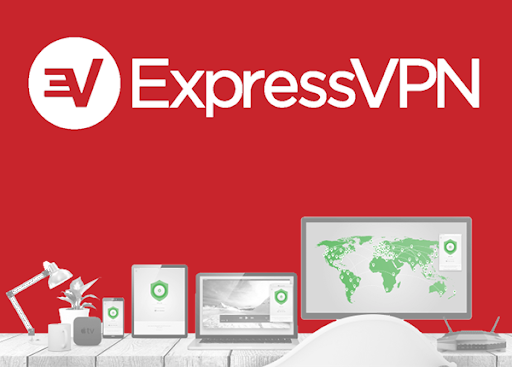 Pros
DNS leak protection shared IP addresses and keeps no traffic logs
SmartDNS allows fast streaming and downloading on multiple sites such as Netflix, Hulu, and HBO.
The customer support team is available 24/7 offering quick and guided help to users.
A 30-day money-back guarantee applies also to Bitcoin payments.
Cons
It is an expensive VPN provider compared to rivals.
3. CyberGhostVPN – Best for Smartphones
Cryptocurrency purchases supported: Bitcoin (BTC).
Payment gateway: BitPay
Price: $2.81 – $13.47
Speeds: 47.69 Mbps
Server locations: Over 3,500+ servers in 90+ countries
CyberGhostVPN offers a clean, interactive, and easy-to-navigate VPN service to users starting out their privacy journey. Despite its easy features, the platform does not compromise on security or users' privacy – offering both novices and experts a 256-bit encrypted service.
The official website states the VPN uses a military-grade encryption system and leak protection to keep your IP addresses safe and private. The VPN also employs SmartDNS ensuring extremely fast streaming services on Netflix, BBC iPlayer, Sky Go, Comedy Central, Eurosport, ESPN, and others.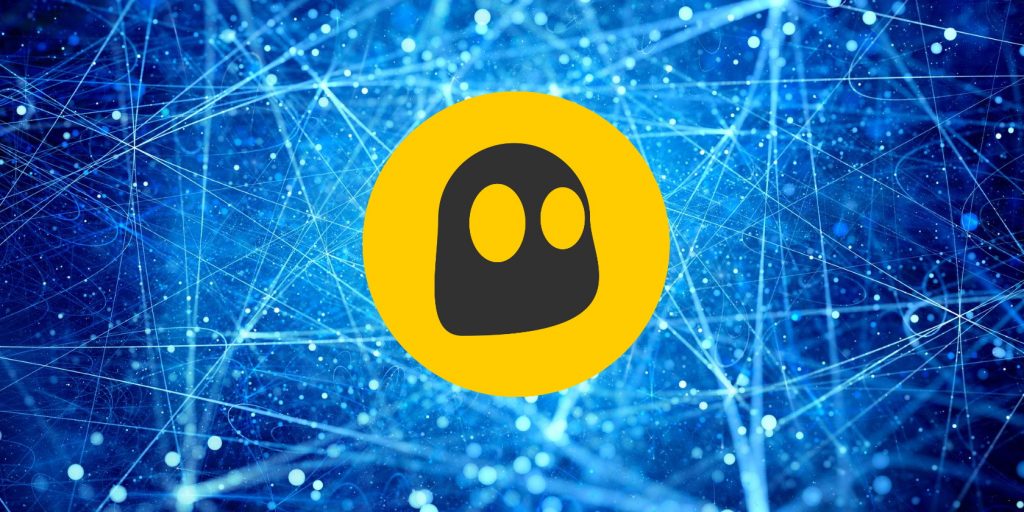 Pros
Maintains a no-logs data policy on all user data including emails.
Provides a fast streaming and downloading platform.
Has a 45-day money-back guarantee on all purchases including those made with Bitcoin.
Relatively cheaper than its competitors.
Cons
Not available in some countries including China.
Bitcoin is the only cryptocurrency option available to buy the VPN
4. SurfShark
Cryptocurrency purchases supported: Bitcoin (BTC), Litecoin (LTC), XRP, and Ethereum (ETH)
Payment gateway: Coingate, Coinpayments
Price: $2.49 – $12.95
Speeds: 62.49 Mbps
Server locations: 1700+ server locations in over 65+ countries
SurfShark focuses on the utmost privacy protocols allowing you to sign up anonymously using a one-time email and purchases using Bitcoin. The VPN further ensures users' data security using a similar encryption module as NordVPN, AES-256 encryption, adding onto its kill switch, and protection against DNS, WebRTC, and IPv6 leaks.
One of the VPNs offering value for money, SurfShark offers a vast number of features for its subscription option. Some of the features include SmartDNS service for fast streaming, DNS ad-blocking, and MultiHop VPN functionality.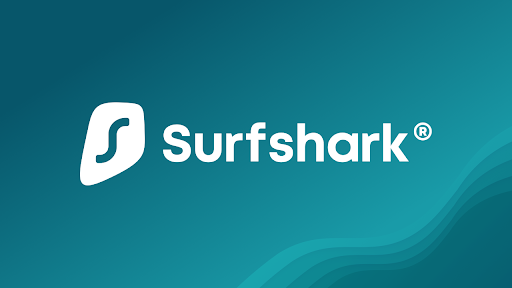 Pros
Allows multiple cryptocurrency payments.
Maintains a no-logs policy.
Provides high internet speeds.
Does not compromise on user data security and privacy
Cons
Relatively young platform compared to its rivals.
Sometimes witnesses slow speed and network difficulties.
Not-so-fast customer service.
5. Private Internet Access
Cryptocurrency purchases supported: Bitcoin (BTC), Ethereum (ETH), XRP
Payment gateway: Direct wallet connection
Price: $2.69 – $9.95
Speeds: 42.30 Mbps
Server locations: Over 1,000+ server locations in 70+ countries
Private Internet Access is one of the VPN firms challenging the status quo to offer high privacy and security measures for users. Unlike other VPNs on this list, Private Internet Access allows users to directly purchase its subscription services by directly connecting their Bitcoin wallet, without the need of a middleman like BitPay or Coinpayments.
The platform employs a 256-bit encryption service, DNS, and IPv6 leak protection standard, allowing up to 6 devices connected at a go. Private Internet VPN also has a perfect forward policy and no-logs policy on users' data.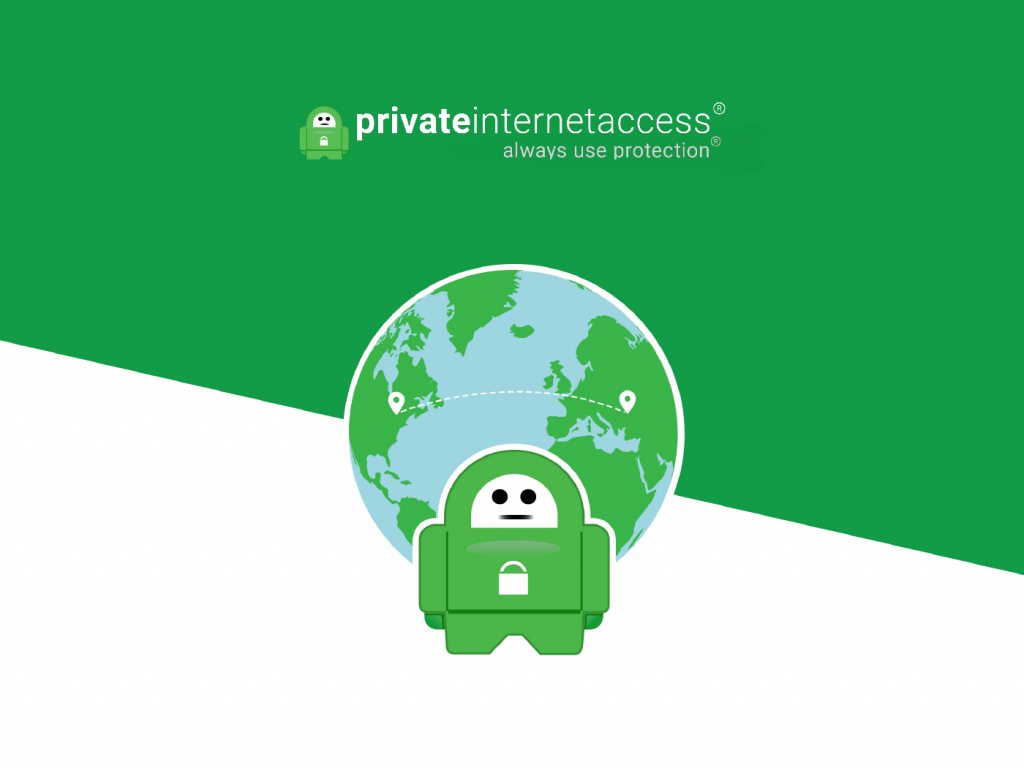 Pros
Has a 30-day money-back guarantee on all purchases using Bitcoin.
Can pay using BitPay or pay directly from your Bitcoin wallet.
Cons
Only allows the connection of up to 6 devices.
The customer service is not as responsive.
6. VPN Unlimited
Cryptocurrency purchases supported: Bitcoin (BTC), Bitcoin Cash (BCH), Ethereum (ETH), Dogecoin (DOGE), GUSD, USDC, PAX, BUSD
Payment gateway: Bitpay
Price: $10 a month
Speeds: 40 Mbps
Server locations: 500+ servers, more than 80 locations
VPN Unlimited is a New York-based VPN offering interesting features, such as OpenVPN, IKEv2 and the speedy WireGuard. While the speed might suffer slightly, this service bypasses VPN detection and blocks systems used in countries like China.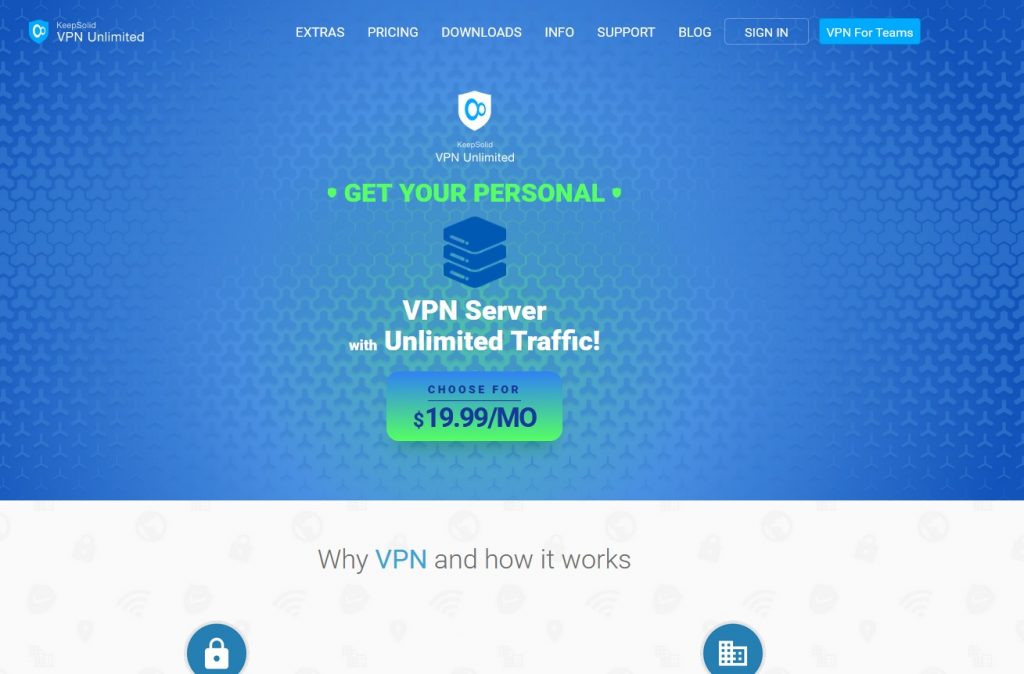 Pros
Chrome, Firefox, Opera and Edge extensions
Obfuscation protocols
A month refund period
Unblocks Netflix
Cons
Kill switch issues
Access limited to specified devices
Conclusion
On our list of top VPNs that offer cryptocurrency payment options, each platform offers different and unique features to the other. If the cost is not a problem, we recommend the use of ExpressVPN or NordVPN given the security and privacy options they offer.
For fast connection speeds and transactions, CyberGhostVPN and ExpressVPN are the best. The former also offers a user-friendly mobile platform.
Always remember to check on the no-logs policy before purchasing a VPN using cryptocurrencies such as Bitcoin.
FAQs