When you decide to start accepting crypto as a payment method, first of all, your eyes are drawn to Bitcoin. No wonder Bitcoin is the most popular cryptocurrency, and the acceptance of BTC payments will help make your business truly borderless. However, Bitcoin has one significant drawback — high transaction fees. After all, you won't be able to attract more customers if they have to pay terribly high fees every time they want to buy your product or service. In addition to Bitcoin, there are hundreds of other cryptocurrencies that NOWPayments allows you to accept for payment. The current article will tell you about ten cryptocurrencies with lower fees than Bitcoin.
Key points:
There are many cryptocurrencies on the market that are perfect for commerce due to their low fees.
NOWPayments provides the opportunity to accept more than 100 cryptocurrencies as payment.
Nano (XNO)
XNO is actively used by individuals to send international payments, make donations, pay tips, pay for goods and services, and even to top up a mobile. In addition, nano is an eco-friendly cryptocurrency, as it does not use mining. These features were achieved thanks to the use of directed acyclic graph (DAG) technology instead of blockchain technology. A directed acyclic graph is another type of distributed registry. The difference between blockchain and DAG technology lies in the way transactions are added to the chain. In the blockchain, transactions are added to blocks, and blocks are added to the chain with a certain frequency. On the contrary, in DAG, transactions are added on top of each other, and the concept of blocks is completely absent. It is thanks to DAG technology that XNO transactions are instant and fee-less.
Litecoin (LTC)
Litecoin is an excellent solution for commercial purposes because the main task of this cryptocurrency is to provide instant and near-zero cost payments. When creating Litecoin, the developer took the Bitcoin protocol as a basis but made some changes to the supply, the hashing algorithm, and the block generation time.
Thus, Litecoin has a maximum limited supply of 84 million units (instead of 21 million in Bitcoin), the block generation time is 2.5 minutes (instead of Bitcoin's 10 minutes), and it also uses a Scrypt hashing algorithm instead of SHA-256. Due to its similarity to Bitcoin, Litecoin serves as a kind of "sandbox" where new blockchain technologies are tested before their integration into Bitcoin. Examples of such technologies are the SegWit protocol, which has improved network bandwidth, as well as the Lightning Network scaling solution. In addition, Litecoin allows you to make anonymous payments thanks to the implemented MimbleWimble protocol. Due to its reliability, instant, and low-cost transactions, Litecoin has become one of the most popular payment cryptocurrencies. The LTC coin is accepted for payment by thousands of retailers around the world, it is supported by PayPal, and since 2021, a virtual Litecoin VISA debit card has become available to users.
Dash (DASH)
Dash is another popular payment-oriented cryptocurrency that is accepted as a payment option among thousands of merchants worldwide. Dash is intended to be the best replacement for traditional payment systems, as it provides users with the opportunity to make instant, peer-to-peer, and low-cost transactions.
The transaction speed is 1 second, compared to 10 minutes for Bitcoin, and the average transaction fee is less than $0.01. Dash is one of the most efficient and secure peer-to-peer payment systems thanks to ChainLocks and masternodes technologies. In addition, thanks to masternodes, the platform's users can take advantage of additional features, such as InstantSend and PrivateSend. In the near future, the project team also plans to launch a DashPay Wallet. As part of DashPay, users will be able to register themselves on the network using their usernames, thereby getting rid of long and difficult-to-remember public addresses. Moreover, users will be able to personalize their profile by adding a picture and biography. Thanks to this, users will be able to easily find each other by simply searching by username.
Cosmos (ATOM)
Cosmos is an open decentralized interoperable ecosystem, which has been called the "Internet of Blockchains". The goal of the project is to provide independent blockchains with the possibility of seamless interaction, data and assets exchange.
In addition, Cosmos allows developers to build custom blockchains using the Cosmos SDK. The Cosmos ecosystem operates on the basis of the Tendermint consensus algorithm and the Inter-Blockchain Communication protocol. Tendermint is one of the variations of the Delegated Proof of Stake consensus mechanism. The key benefits of Tendermint are a high level of decentralization, high bandwidth, eco-friendliness, and low network fees. The speed of transaction confirmation in the Cosmos network is only 7 seconds, and network fees are among the lowest — $0.01. These features have allowed Cosmos to become a leading platform for launching decentralized applications, whose services are used by such well-known projects as Binance DEX, Crypto.com, Anchor, and more than 200 others.
Solar Network (SXP)
If you have been in the field of e-commerce for a long time, you have probably heard about the Swipe payment system. And if not, then Swipe is a revolutionary project that brought cryptocurrency into commerce, that is, allowed crypto users to pay for purchases using digital assets.
SXP was the native token of the platform until 2021 when one of the key Swipe clients — Binance — bought out the company's shares. Shortly after this event, it was announced that Swipe was moving to the next stage of evolution and launching a Solar blockchain with a native SXP coin. Since then, Solar has been developing as a decentralized, community-driven payment blockchain. Solar uses a Delegated Proof of Stake consensus mechanism under which 53 elected delegates are responsible for safety and network management. In addition, the Solar blockchain is rapidly gaining popularity among developers of decentralized applications due to its ease of use, cost-effectiveness, and decentralization.
Near Protocol (NEAR)
Near Protocol is a blockchain with support for smart contracts, which is designed to become a next-generation platform for dApps with a unique scaling solution.
It is a decentralized development platform designed to provide an efficient environment for developers of decentralized applications, overcoming some of the limitations of competing systems (for example, low bandwidth, low speed, and poor cross-chain compatibility). In order to achieve high scalability, decentralization, and cost-effectiveness, Near Protocol uses a sharding mechanism called Nightshade, as well as a specially developed variation of the Proof of Stake consensus mechanism — Doomslug. Each segment in the Near network is supported by its own dedicated network of validators, and all these segments work in parallel. This allows Near to process about 100,000 transactions per second with transaction fees of about $0.01. Special attention should be paid to accounts on Near. They have an interesting and unique system. Accounts can have multiple access keys and use readable wallet addresses (for example, "name.near") instead of a hash of the public key.
TRON (TRX)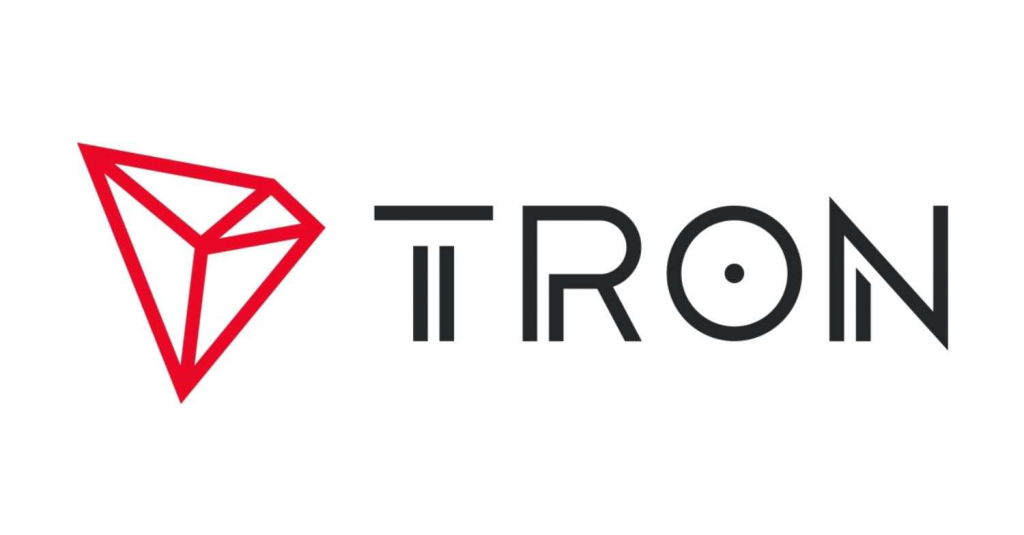 TRON is a kind of decentralized operating system that allows developers to launch scalable decentralized applications and issue custom tokens. TRON is an EVM-compatible blockchain, thereby it allows Solidity developers to easily port their decentralized applications and benefit from improved scalability and cost-effectiveness.
In addition, the TRC-20 network is one of the most popular among users who want to send fast and low-fee transactions. The main feature of TRON is that the developers have completely eliminated the concept of gas fees by introducing the concept of Energy. In simple words, when making transactions with TRX, users do not pay a network fee from their TRX balance. Instead, the system distributes a certain number of bandwidth points on a daily basis, which are consumed during transactions. That is, TRX transactions are free. In case users have spent their daily supply of bandwidth points, they can freeze their TRX coins to get more.
Polygon (MATIC)
Polygon is an Ethereum scaling platform that allows developers to build decentralized applications in a cost-effective and secure environment.
Polygon aims to create an ecosystem that makes it easy to connect several different scaling solutions — everything from custom blockchains with various consensus mechanisms to second-layer solution options such as "Plasma", "Optimistic Rollups", and "ZK rollups". Polygon aims to create a platform within which users can easily launch user-friendly and scalable blockchain applications while overcoming some of the limitations, such as high commissions and limited security. Since Polygon implements more than one scaling solution, it reduces transaction fees to a minimum. Thanks to the excellent flexibility of Polygon solutions, the project is constantly acquiring new partners and network users. Today, more than 37,000 projects and applications are functioning using Polygon solutions.
Monero (XMR)
Monero is also a popular payment cryptocurrency that allows users to send and receive anonymous payments. Monero uses the CryptoNote protocol, which provides complete anonymity to the participants of transactions thanks to the technologies such as ring signatures and stealth addresses.
Ring signatures allow you to find out the number of coins sent and received but hide the addresses. In turn, the technology of stealth addresses allows users to create a special one-time address for making a payment in order to further protect themselves. Such addresses allow users to hide the connection between the wallets of the transaction participants. Monero has become a popular means of payment among individuals and companies that value privacy and security. In addition, XMR transactions are many times faster and more cost-effective than using BTC.
Avalanche (AVAX)
Each chain has a separate purpose, which is radically different from the approach used by Bitcoin and Ethereum when all nodes verify all transactions. This separation of computing tasks ensures a higher throughput of Avalanche without compromising decentralization. Despite the fact that Avalanche was launched relatively recently (2020), it has become an incredibly popular platform whose services are used by such well-known projects as 1inch, Aave, Chainlink, TrustToken, and hundreds of others. In addition, the Avalanche network can provide theoretically limitless transactional throughput with an average transactional finality of 2 seconds and near-zero fees.
How to accept low-fee crypto payments?
NOWPayments is a leading crypto payment provider that allows merchants to accept the aforementioned cryptocurrencies using various integration tools. In addition, NOWPayments provides competitively low service fees, which start from 0.4%. You can accept crypto payments using:
Conclusion
Merchants who seek to make their business customer-oriented and provide consumers with the opportunity for cost-effective payment can start accepting the aforementioned cryptocurrencies. In addition, NOWPayments enables merchants to accept 100+ coins for payment with the possibility of auto-conversion so that everyone uses the cryptocurrency they trust.