Meet our new blog section — Interview with the members of coin foundations with whom we are collaborating and making the world of crypto payments accessible for everyone. Today we speak with the Marketing Manager of DASH, a digital currency that can be used to send or receive payments. 
What is DASH?
Hey! So thrilled to talk to you today and learn more about the Dash! Can you tell us more about the project?
— Hello! Initially, Dash is the truly decentralized crypto that has been a fork of Litecoin, and later it was rebased to Bitcoin. Our network is operating by means of DAOs, which is a decentralized autonomous organization with masternode owners doing the voting.
We believe that Dash is the next generation of payments network and cryptocurrency where transactions are recorded on the blockchain: a decentralized, distributed, public ledger. Because the main mission for us is to provide all users with a digital currency that is secure, portable, and fungible.
The technology implemented in Dash makes it the fastest crypto in the market. Even faster than traditional bank transactions, you can see it in various videos on YouTube. It's simple, fast, transparent, secure and truly decentralized. That's why we stand out for many years already.
When and why was Dash created? What is the aim and main focus of it?

— Dash was created in 2014 by Evan Duffield. I would say, Dash has been created as a means for daily transactions that can be used as traditional money, but in a safer and decentralized way. We're focusing on providing fast and secure transactions and making crypto accessible for everyone. This is our main focus. 
About DASH Ecosystem
Let's talk about the entire Dash ecosystem. What is inside and how can it be used by the crypto world?
— The Dash ecosystem is a huge mechanism, consisting of DAOs, MNOs, various applications, governance, funded organizations, and many more — like a real society.
For example, the organization I'm working at is called Dash Core Group. The team behind DCG builds Dash's decentralized platform that allows developers to build decentralized applications and websites. Basically, the platform is the most anticipated release, because it will open up a range of new integrations, payment gateways, and use cases that can bring us closer to mass adoption of crypto. Dash Platform is a multilayer technology stack for creating decentralized products, as well as for web3. It consists of 4 elements, Tenderdash – a consensus forked from Tendermint, GroveDB – our decentralized database, its protocol, and SDK allowing it to connect to Decentralized API and receive or broadcast payments, etc.
About Dash InstantSend and MasterNodes
Let's talk about your technology. Dash's 'InstantSend' feature allows transactions to be sent and confirmed in a few seconds. It helps a lot to use crypto in ordinary purchases, such as buying a cup of coffee next to your house. How do transactions work?
— That's right. If a customer makes a payment and uses InstantSend, a business will receive this payment instantly. This is a perfect feature for a digital payment system, as it resembles cash transactions. Since InstantSend payments have undergone comprehensive testing, they are now the standard choice for all transactions carried out using the official Dash wallets. With this, the Dash team wants to offer the best experience of using their cryptocurrency for payments.
At this point, the user begins to carry out their transaction. This is marked for recognition by the network as an InstantSend transaction. This brand has two well-defined objectives. The first is to start the selection of the quorum of masternodes which processes the transaction. The second is to block the funds to prevent a double spending attack.
This blocking system allows the transaction to be taken and processed quickly. For this, an alternate confirmation unit is created to the main network made up of the quorum of 10 masternodes. Once this quorum has been chosen, the second phase of the process begins, the confirmation of the transaction.
What are the MasterNodes? How can users operate them?
— Well, a masternode is an online computer that runs a Dash wallet helping the network make important decisions, such as locking transactions with InstantSend, coordinate coin mixing, and voting on budget funding. A masternode must have a dedicated IP address, 1000 Dash coins as collateral, and the ability to operate continuously with no connection loss.
Dash community and NOWPayments partnership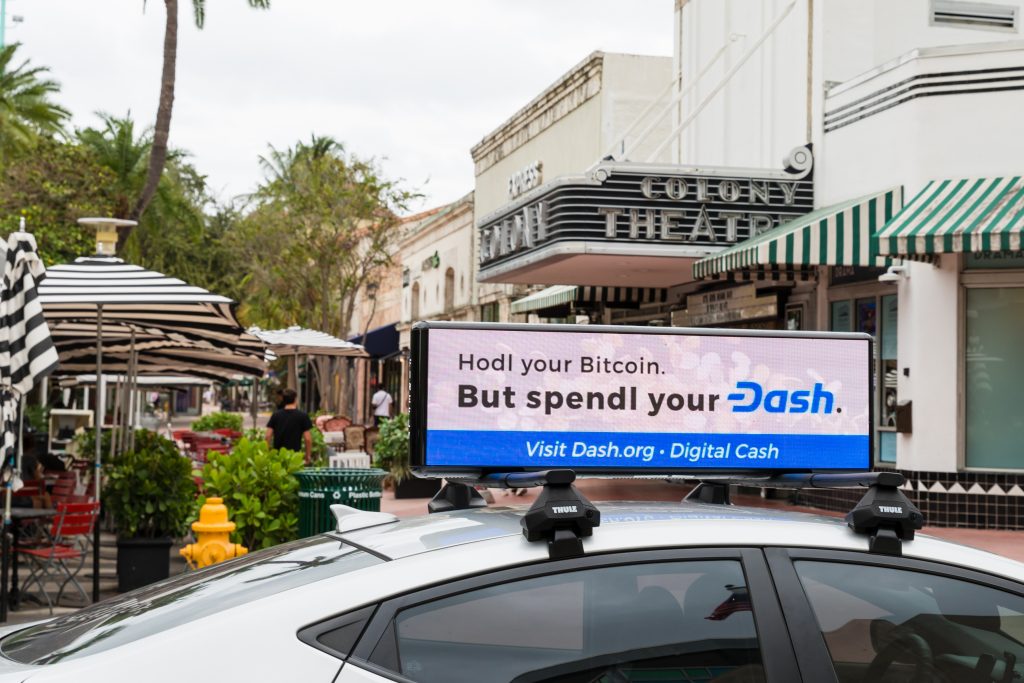 Tell us about the Dash community.
— Dash is definitely a community-driven ecosystem and community is our integral part. Dash has been supported worldwide — we have our communities across the globe, our website is translated to 20 languages, customers pay with Dash in any part of the world. Isn't it inspiring? We always try to align our plans with tour users and constantly talk to them, involve them in a dialogue and engage with various activities.
Recently you partnered up with NOWPayments – a crypto payment gateway. What do you see in this partnership and which expectations do you have for your further collaboration? 
— We're happy to be partnered with NOWpayments. This partnership opens up a range of new use cases for Dash and makes it accessible for any merchant who wants to increase payment options. I visualize it as a long-term partnership allowing us to bring more users to crypto, to get a fast and stable alternative to traditional money, and to share knowledge about the latest crypto technologies in which Dash is a step ahead. Let's make crypto accessible together!
Like NOWPayments, Dash also talks a lot about Mass Adoption. Have there been any major use cases for the Dash ecosystem? (Are there any big use cases you are planning to tell us about?)
— There are many use cases of Dash. There are 155,000 retail locations across the US (and online) the services of which you can use with the DashDirect app. The app enables you to get Dash certificates and use them for food, lodging, travel, etc. The greatest thing here is that you don't need to get confirmations or wait until your transaction is finished because it happens just instantly.
Sounds great, guys! Will we be able to see any updates and new releases anytime soon?
— As I said before, Dash Core Group is developing a decentralized database Dash Platform. A technology stack for creating decentralized applications and websites, which will facilitate any crypto activities for all users and make use of crypto much easier. We're approaching the product's final release on the mainnet. Stay with Dash's socials to know more about important updates! 😉