Perhaps there is not a single person left who would doubt that cryptocurrency payments are in many ways superior to fiat payments in terms of speed and fees. But what if we tell you that crypto transactions can be carried out instantly and with zero fees? In our article, see the top 10 cryptocurrencies that charge jaw-dropping low fees.
Key Points:
Crypto transactions can be not just much cheaper than fiat, but absolutely free of charge.
There is a number of cryptocurrencies that stand out favorably for their low transaction fees.
NOWPayments provides an opportunity to add any crypto from the list as a payment method.
Nano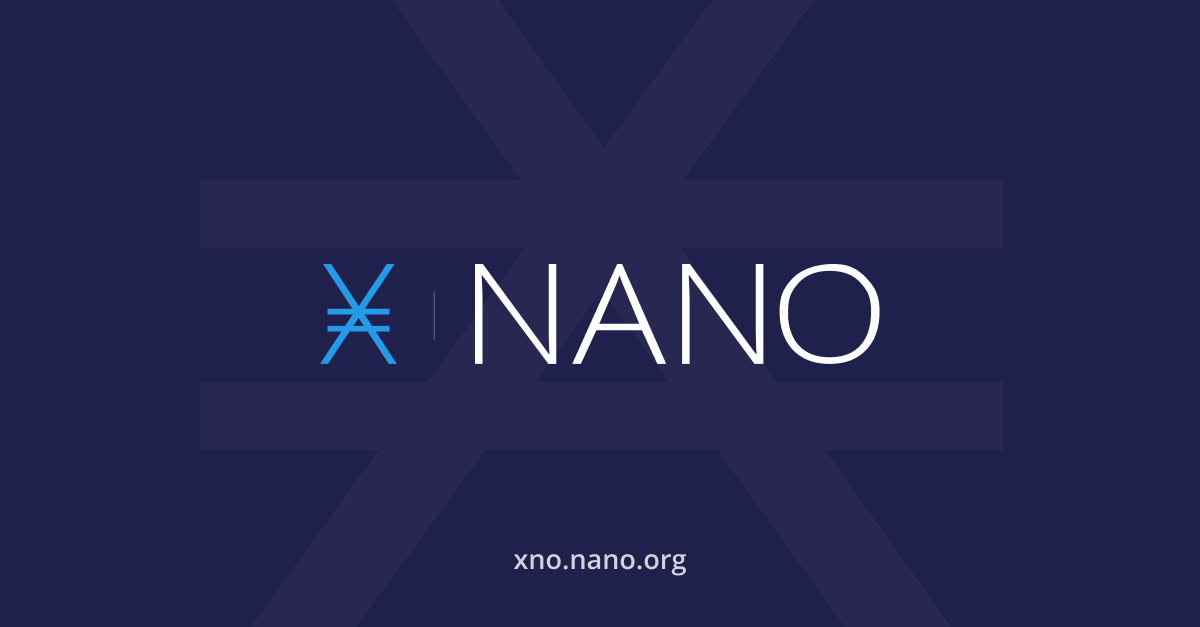 The Nano cryptocurrency follows Bitcoin's original plan, which was to replace traditional currencies by becoming a digital currency for everyday use. And we can safely say that the project team did it. Nano is one of the few cryptocurrencies that do not charge any fees for conducting transactions. In addition, thanks to the unique Directed Acyclic Graph (DAG) technology, where each user operates on their own blockchain, transactions in the Nano network are not only fee-free but also rocket-fast. Thanks to such indicators, the cryptocurrency is ideal for the commercial sphere, as well as micropayments, because users do not need to worry about paying fees at all.
Stellar
Stellar is an extremely popular asset today and is widely used to pay for goods, services, and international transfers. It is not surprising, because transactions on the Stellar network are lightning-fast, and the transaction fee is a meager 0.00001 XLM. In addition, thanks to low fees and fast transactions, Stellar is ideal for performing micropayments. Stellar was launched in 2014 as a hard fork of Ripple, which became too centralized, and since then Stellar has managed to gain the trust of users. To date, XLM is among the top 50 cryptocurrencies by market capitalization and its price is steadily growing.
Litecoin
Litecoin is one of the oldest cryptocurrencies on the market. The cryptocurrency was created in order to become a lightweight version of Bitcoin, so transactions on the Litecoin network are confirmed four times faster and much cheaper. The transaction fee in the Litecoin network is usually no more than $0.0070, while the transaction execution time usually does not exceed 2 minutes. Since the coin has been on the market for a long time, it enjoys high popularity and the trust of users. Litecoin is also in the top 20 cryptos by market capitalization.
Dash
Dash is an abbreviation for "Digital Cach", which speaks for itself. The cryptocurrency was launched in 2014 as a result of the Litecoin fork. The goal of the developers was to create a cryptocurrency that can surpass and replace fiat funds. Transactions on the Dash network are almost instantaneous, and the transaction fee usually does not exceed $0.2. In addition, thanks to the masternode technology, the Dash cryptocurrency has a number of interesting features such as PrivateSend, which allows you to add an additional layer of privacy to operations; and InstantSend, which allows you to make transactions in a matter of seconds.
Digibyte
DigiByte is a fast-growing global blockchain focused on the cybersecurity of decentralized applications and digital payments. The main goal of DigiByte is to create a fully decentralized cryptocurrency that will be available to a wider community. The main attention was paid to the most secure and reliable way of data storage, decentralization, and transaction speed. A distinctive feature of DigiByte is the fact that the blockchain operates on 5 consensus algorithms at once to ensure the highest possible level of security. Along with security, transactions on the Digibyte network are incredibly cost-effective, the fee usually does not exceed $0.0005.
Zilliqa
Zilliqa is a scalable blockchain platform for creating decentralized applications with high transaction processing speed. The project itself is of interest thanks to Sharding technology, the problem of scalability is solved, that is, the bandwidth increases linearly with the growth of the network volume. In other words, it is another competitor of Ethereum, which relies on extensive scaling capabilities, high throughput, and sharding. In spirit, it is closer to EOS and Cardano. In addition to fast transactions, users also benefit from extremely low fees, which amount to 0.1 ZIL. Considering that today the price of ZIL does not even reach half a cent, such a fee is really low.
EOS
EOS is a relatively young project, but with ambitious goals – to become the most powerful and functional platform for working with decentralized applications and surpass Ethereum in popularity. Today, the cryptocurrency is in the top 50 by market cap. EOS is a kind of operating system for creating decentralized blockchain applications. The platform is completely free and is designed to facilitate the work of programmers. The peculiarity of the EOS coin from other cryptocurrencies is that transactions are free. There is no fee charged for the operations performed. Instead, some of the system resources are reserved for processing outgoing transactions.
Tron
Tron is one of the most popular and in-demand blockchains on the market. The project was launched in 2017 and in just a few years its capitalization has reached more than 6 million, and the coin itself is in the top 30 according to CoinMarketCap. The distinctive features of Tron are its lightning-fast transactions and near-zero fees. Due to such features, Tron is the main competitor of Ethereum. We can say that Tron is superior to Ethereum, including in terms of the consensus algorithm, as the latter is only planning to switch to PoS. Other popular coins have also been launched on the Tron blockchain, for example, the USDT stablecoin.
IOTA
IOTA is a unique innovative project that was launched in 2017. The IOTA platform was created for a specific task – to contribute to the development of the "Internet of Things" (IoT). The main feature of the project is that the developers have abandoned blockchain technology, so IOTA operates on the basis of Directed Acyclic Graph. This approach guarantees extremely fast transactions. And the fact that there are no miners on the network allows you to completely get rid of transaction fees. The project is hotly discussed in the crypto community, and IOTA is in the top 50 by market cap.
Bitcoin SV 
Bitcoin SV is a hard fork of Bitcoin Cash, which was launched in 2018. The name stands for Bitcoin Satoshi Vision, hinting that it is this coin that meets the vision of the founder of Bitcoin. The main goal of the project was to provide an improved global payment system, as well as optimizing the blockchain for creating applications on it. Transaction fees on the Bitcoin SV network are extremely low, especially compared to Bitcoin, and usually do not exceed $0.006. With this review, Bitcoin SV is ideal for everyday use as a payment instrument.
NOWPayments solution
With NOWPayments, you can easily and quickly add more than 100 cryptocurrencies as a payment option for your goods or services. Accept crypto payments in your e-commerce store by installing one of our plugins (plugins are available for all major CMS solutions). Add crypto as a payment method to any website, application, or platform using our crypto API. Or create invoices for convenient and fast acceptance of crypto payments. We also provide the possibility of accepting crypto in brick-and-mortar stores/restaurants/etc. using our POS terminal. Easy, fast, and with the lowest service fees.
Conclusion
Adding one of the listed coins as a payment method is a great way to attract more and more new customers. Many users are switching to cryptocurrencies because they are outraged by the extortionate fees charged by banks. That is why if you give your customers the opportunity to pay almost instantly and without fees, you will get an undeniable advantage over competitors.