Author: Kate Lifshits – Marketing Manager at NOWPayments
Collaborators: Naome Jones – Communications Manager at Nano

With each day that passes, there are more and more people finding unique ways to use cryptocurrency on a daily basis – global mass adoption is on its way!

In this series of opinion pieces, take a look at Nano and some of its top use cases, as well as simple ways to get started, in the hope of inspiring you to try them out yourself.
To help you on your way we thought it best to let the benefits speak for themselves by getting a first hand perspective from members of the Nano Community. Today's focus is on the effectiveness of Nano as an online donations tool for Bloggers, Influencers, Streamers and Online Gamers.
First, let's start with a quick breakdown of Nano's features.
What is Nano?
Nano is a digital currency for seamless peer-to-peer transactions. It is digital currency created to "make money efficient for a more equal world — simple to pay with, easy to accept, and open to all."

Unlike some other cryptocurrencies, Nano transactions are feeless, this means that the experience of sending, spending or accepting Nano is no different to how you use traditional cash – only its digital and there are no delays or restrictions. You can send any amount, to anyone, anywhere in the world.
Why Bloggers, Streamers & Gamers should start accepting tips and donations with Nano
Letting fans donate in Nano is a perfect choice for all the streamers, bloggers or vloggers. There are a range of ways to benefit from what Nano has to offer. Let's get started on its awesome features:
Features & Benefits
Speed & Real-Time Donations
Nano transactions are instant. Those who like to live stream, already know how gratifying it is, being able to send or accept tips and receive instant feedback, it's one of the best opportunities for engagement. Using Nano means that if you are accepting or sending donations, they are confirmed in under a second.
Fees & Microtransactions
Fees? There are none! This is what makes Nano perfect for micro-transactions. There is no minimum on what you can send or accept. For those of you looking for ways to grow your network, this opens the doors for a wider global audience, if people can afford to tip they will. Being able to send any amount, no matter how small, means that anyone can participate – all they need is a phone.
But let's even spin it around, it also feels good to give back! Nano is perfect for giveaways. Imagine launching a giveaway, with the ability to reward 100's or 1000's of your followers using cryptocurrency. Nano is highly divisible which means you could split your core amount 1000's of different ways if you wanted to. (FYI – we have a tool for this: mass payments!)
Environmentally-Friendly Digital Money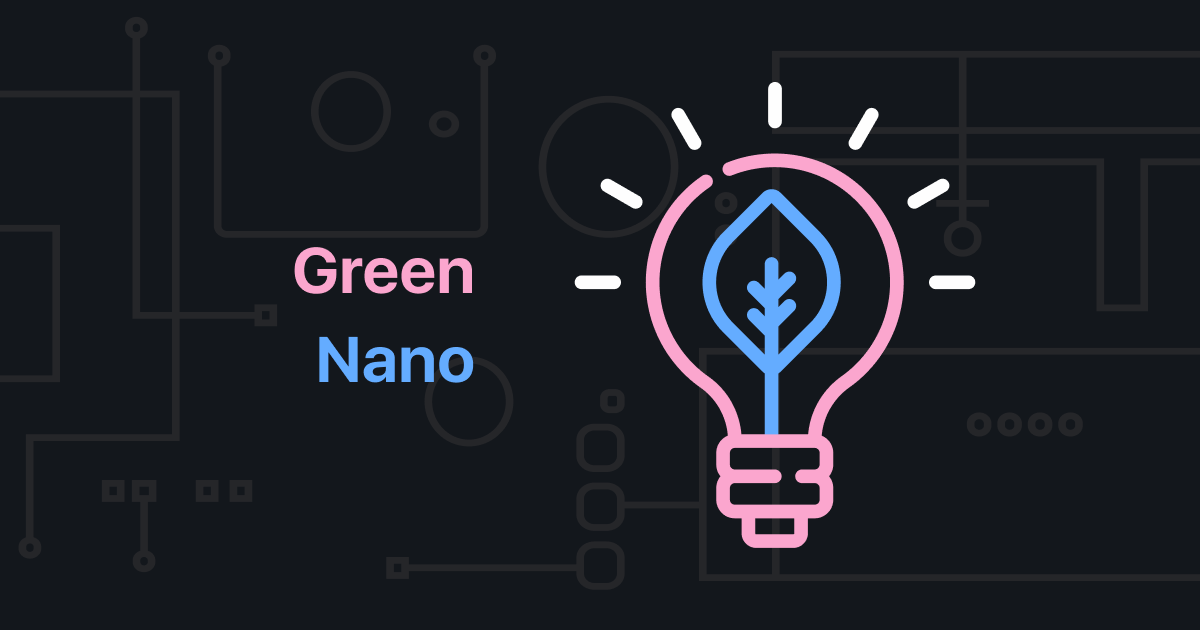 There are so many ways we can all do our part to reduce our individual carbon footprint, now there is a way to do it with your money. Nano requires absolutely no mining, whatsoever! All of the coins were distributed in 2017. Nano's unique network architecture means that it requires less data usage overall. Opting to accept Nano payments gives you the peace of mind that you're doing your bit in preserving earth, even if it is one transaction at a time. Read more on green Nano.
Additional Benefits
Active developer community
The Nano development community is pretty large, following closely after Ethereum and Bitcoin. This means getting started using and experiencing Nano is easier than you think. There are a range of high quality wallets, payment tools and even games to help you earn your first Nano.
A chance to join one of the fastest growing online communities
Without people, there would be no streams. Like Barney Stinson said, "Whatever you do in this life, it's not legendary unless your friends are there to see it".

The Nano community is known for having the most highly engaged, friendly and helpful online communities. Growing your follower base on social media is no easy feat and the Nano community love to see the tech in action, showcasing how you use Nano would not only provide added exposure to your content, you may even find some new friends to collaborate with on the way.
Testimonials and Reviews

As promised we thought it would be useful to ask reddit community members to detail their experience using Nano in their own words.
Accepting Nano Twitch Donations
Azrenix is currently using the NOWPayments solution to accept Nano donations for Twitch streams. His streams feature games like 'Dauntless' or Genshin Impact, etc and create "a positive and chill environment where everyone can feel included and valued".
A positive and chill environment – that's what Mass Adoption of crypto should be about, where anyone anywhere can use their Nano to pay for anything, nice and easy.
"As soon as I found out about this community, I decided to take it a step further and try to promote NANO (without going overboard), because I believe in the future of this coin and the potential it has".
Accepting Nano Donations on a Website
Silvrjm, the creator of NanoPortal – a project dedicated to spreading awareness about Nano, he uses the NOWPayments donation button to accept tips via his website.
"It's a super simple way to donate, it takes 2 minutes to set up… I'm a web developer and I know how tedious it can be to set up something like Stripe, both in terms of time and the amount of hoops you have to jump through. Nano allowed me to instantly have control over the funds sent to me, so if I needed to cash out and pay for hosting costs I could do that with very little friction."

He makes a great point when mentioning the difficulties associated with traditional finance payment providers. With Nano, you are in complete control of your funds, there are no additional costs involved, and getting started accepting Nano is very easy.
You can connect and find out more about how Silvrjm and Azrenix use Nano over on their Twitch channels.
How can I get started accepting Nano donations with NOWPayments?
You can accept donations in Nano on Twitch and any website or project, and there are lots of ways to do so.
NOWPayments Nano Donation link
The NOWPayments Nano donation link that can be placed anywhere

NOWPayments Donation Button
You can set up a donation button that lets people donate in 90 cryptocurrencies with you accepting Nano each time
Let's keep in touch!
Do you have your story about your Nano experience? Do let us know! Hit us up on Twitter!
Wanna read up on Nano?