Cryptocurrency is an exponentially growing market that holds the potential of replacing fiat currencies one day. However, as of now, only a handful of companies and individuals leverage cryptocurrencies to facilitate transactions.
This is why you have to convert your cryptocurrencies into fiat currencies. Another important reason to do so is when there is a decline in the market. If the value of a cryptocurrency is sinking, it would be a wiser call to withdraw your crypto into cash.
Smart Methods to Cash Out Your Cryptocurrencies To Fiat
Now that you have decided to cash your cryptocurrency, you have to determine which medium you should use to do it. Below we are presenting several great ways to withdraw cryptocurrencies:
1. Cryptocurrency Exchanges
You can sell off your crypto coins on cryptocurrency exchange platforms and, in turn, acquire fiat currencies. The money can be sent directly to your bank account. While not the fastest way, it is certainly an easy and safe way to convert your coins.
The whole process can take from mere minutes to several business days. Moreover, this time period depends on the country and the exchange you have selected. Following is the process of converting your crypto into cash via exchanges:
Sign up to the exchange and execute the verification process
Deposit the cryptocurrencies into the account
Cash-out the coin to fiat through Paypal or bank transfer.
Best Cryptocurrency Exchange
In order to ascertain that you have a seamless and secure transaction, it is imperative to choose a reputable cryptocurrency exchange. The following are some of the most trustworthy crypto exchanges in the market:
Coinbase
Coinbase is one of the oldest exchanges on the market. It was launched in 2012 and has been in existence for almost a decade now. The platform's asset reserves are estimated to be at $180 billion, which puts it into the league of the largest crypto holders. Additionally, it operates in more than one hundred countries and serves dozens of millions of users around the world. Basically, Coinbase is a great platform for withdrawing your money.
CEX.io
CEX.io is another exchange that entered the crypto market early. The platform has approximately 4 million registered users, which is not much compared to Coinbase. Nevertheless, CEX.io takes crypto trading seriously and observes all regulations of the countries in which it operates. The company prides itself on the fact that over its lifespan, not a single cent of its clients' money was lost. CEX.io is a popular spot for investors who are looking for a way to convert their crypto holdings into EUR, USD, or RUB.
Bitpanda
Bitpanda is an exchange based in Vienna which has been providing excellent services to crypto owners since 2012. It enables its clients to convert their coins into EUR, CHF, GBP, and USD. More than three million people have used Bitpanda to carry out various crypto trading operations. Bitpanda complies with the EU regulatory requirements, which means that its clients can be certain of their crypto funds' safety. Bitpanda is a good choice for people living in Europe who want to exchange their Bitcoin for cash.
Kraken
Kraken is an international exchange with a mission to accelerate the adoption of cryptocurrencies. Kraken is known for its minute fees which can be as low as 0%. Kraken has convenient apps for Android and iOS that allow clients to trade their crypto using their mobile phones. Kraken is also a platform for you if you want to exchange a rare coin in your portfolio. If you do not wish to convert your crypto to fiat, you can always buy stablecoins available at Kraken.
Bitstamp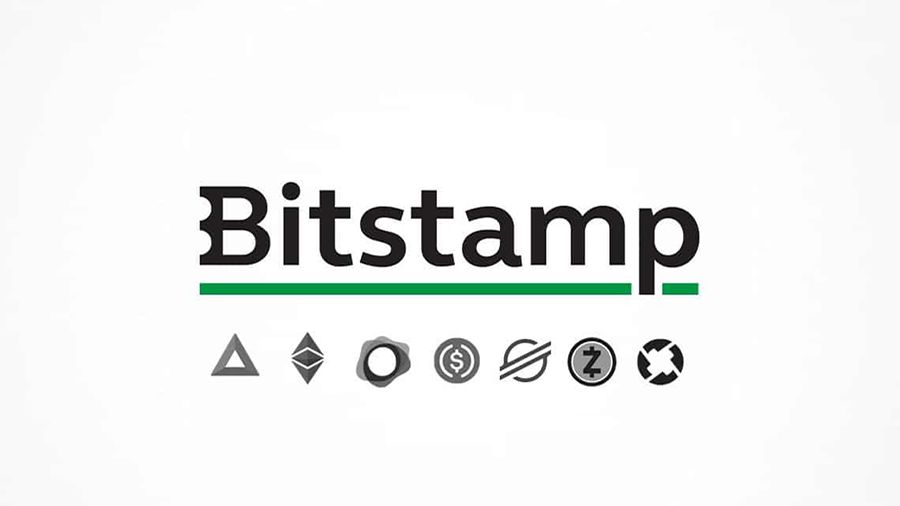 Bitstamp also boasts extremely low withdrawal fees, especially for coins such as XRP and LTC. Launched in 2011, Bitstamp has achieved global success and is recognized as one of the most reliable exchanges by the crypto community. It stores 98% of its assets offline, which means that the holdings of its clients are safe from external attacks. At Bitstamp, you can instantly deposit and cash out your money directly to a bank account.
Binance
If you ever considered cashing out your cryptocurrency, then it is highly likely that you came across Binance. It is an exchange that, over the past years, has garnered a massive clientele from different parts of the world. In spite of occasional shutdowns due to regulatory issues in certain countries, Binance continues to remain a popular destination for millions of crypto investors. Although Binance charges you a fee for withdrawal of your crypto, it is still extremely small even when compared to some other exchanges.
A good thing about choosing a cryptocurrency exchange is that you get reliable support, making it easier to execute the whole process. Moreover, many exchanges also provide anonymity. You do not have to create an account, and all the data will be removed from the site after the transaction.
2. Crypto ATMs
Contrary to standard ATMs that allow you to withdraw currency from your bank account, a crypto ATM is a physical unit that enables you to purchase or sell cryptocurrency with fiat currency. Presently there are thousands of crypto ATMs across the world, with more than twenty thousand ones in the U.S. alone.
You will come across different types of crypto ATMs. Therefore, it will be wiser to be more informed about them as they all have different functionalities. And you can access websites such as Buy Bitcoin Worldwide, Bitcoin ATM Map, Coin ATM Radar, etc., to locate this physical unit near you.
Investing in a crypto-ATM is a faster way of acquiring cash than registering and authenticating the account on a cryptocurrency exchange. Moreover, the processes can be highly anonymous based on the ATM machine.
How to Withdraw Money from Cryptocurrency ATM?
While different providers instill distinctive processes, the general process of withdrawal involves the following steps:
Initiate the process by creating an account with the ATM. The process is easy and free, and you can do it on your smartphone.
Considering that you are withdrawing, you must already have a crypto wallet. You would need the wallet address to execute the process.
Login to the account on the ATM and select the option "Withdraw Cash."
Enter the amount you wish to take out and send the crypto to the wallet address through scanning a QR code
Once the cryptocurrency network verifies and completes the transaction, you will receive your cash. The whole process will take up to thirty minutes.
Also note that all ATM providers charge certain transaction fees, which vary between 7% and 12%.
3. Crypto Debit Cards
Many websites enable you to sell and buy cryptocurrency through a prepaid debit card. These cards can be used as a standard debit card. Moreover, these cards are powered by Mastercard or VISA. This implies that debit cards can be used to perform online and offline transactions across the globe.
Take your crypto debit cards to stores that accept Mastercard and VISA. Additionally, some of these debit cards hold crypto top-in in specific coins and only convert them when you are making a transaction. However, some cards convert the currency into fiat instantly after you top them up. You can also connect these cards to your bank accounts, allowing you to seamlessly choose between cryptocurrency and fiat currency.
4. Peer-to-Peer Marketplace
In case you do not completely trust the process of exchanges, you can leverage peer-to-peer transactions. You can secure your coins in a wallet (software or hardware) and choose a peer-to-peer marketplace to sell your cryptocurrency coins in exchange for fiat money. A reliable platform offers escrow services so you can be confident about the authenticity of transactions.
While a highly flexible exchange method, it is also subject to many scams. Therefore, you must ensure to select a secure platform. For instance, Binance has its own built-in P2P network where clients can exchange their funds with other users. The way it works is simple. You deposit your cryptocurrency in your P2P wallet and then head to the marketplace. There you find the best bidder and invite them to conduct an exchange. Once your fiat sum arrives in your bank account, you will be able to send the amount in crypto to your exchange partner.
5. Offline Exchange

If you know someone who regularly deals in cryptocurrencies, then you can get their help. Choosing a cryptocurrency enthusiast whom you know allows you to make a better deal. And considering your relationship with your friend, he or she might agree with you. You and the buyer can decide how and when to meet and exchange the funds.
This is one of the best methods to get cash in a fast way without having to bear any transaction fees. It is wiser to liaise with more than one known person. It will provide you with the opportunities to evaluate the options you have and choose the best amongst them.
6. Over-the-Counter Crypto Trading
Over-the-Counter (OTC) Trading is perhaps the most tricky way to cash out, but it suits some individuals best. OTC trading is similar to offline and P2P exchanges of money. Basically, it involves conducting an exchange between two parties without any involvement of a third one. Essentially, in an OTC exchange, the seller and the dealer are the only people aware of the exchange rate and the sum being exchanged. In order to conduct an OTC exchange, one needs to find a platform providing such services, for example, Paxful. OTC exchange is a good idea for situations when you need to convert a large sum of crypto into fiat or stablecoin. Nevertheless, you should always be mindful of the risks associated with OTC trading.
What to Understand Before Exchanging Cryptocurrency for Cash?
Prior to converting your cryptocurrency coins to fiat money, the following are some caveats that you should consider:
Conversion Fees
When you convert cryptocurrency to fiat and while sending the money directly to the bank, you have to look out for the fees. To execute this process, exchanges levy certain transaction fees. Check out the fees charged when using different methods and then make a final decision.
Taxes
If there are financial transactions, there are taxes. Certain jurisdictions dictate that the profit you earn from selling the crypto for cash is taxable. However, some countries are yet to figure out their stand on cryptocurrencies and taxes. While you may think of dodging the tax, exchanges tend to report the tax authorities' profits when you withdraw the money. So it is better to be aware of the taxes and comply with the rules associated with them.
FAQ
Final Thoughts
With growing research and development, cryptocurrencies have become more affordable and accessible. They provide businesses and individuals with a safe and efficient avenue to execute transactions. 
But cryptocurrency still lacks mainstream adoption, creating the need to exchange your digital coins to fiat money. Above, we have highlighted some of the effective ways to execute this conversion. Each of the options has its strengths and weaknesses, and it is up to you to decide based on your preferences.