The value of websites in today's world is immeasurable. They assist businesses in finding and reaching out to new customers, help people market their skills online. They also make it easier to raise money for different causes. Usually, when the need to set up a website arises, everyone wishes to do it on a budget and quickly. Luckily, numerous companies offer their services for quick and simple deployment of websites that do not require any proficient technical skills.
Wix is one of the most advanced website-building services on the market, which maintains competitive pricing and allows clients to design their custom pages in five minutes. Even though Wix has not yet implemented crypto payments into its platform, a crypto gateway from NOWPayments can provide Wix users with the capacity to accept Bitcoin and altcoins.
Key Points
Advantages of Wix
Large Template Library and Speed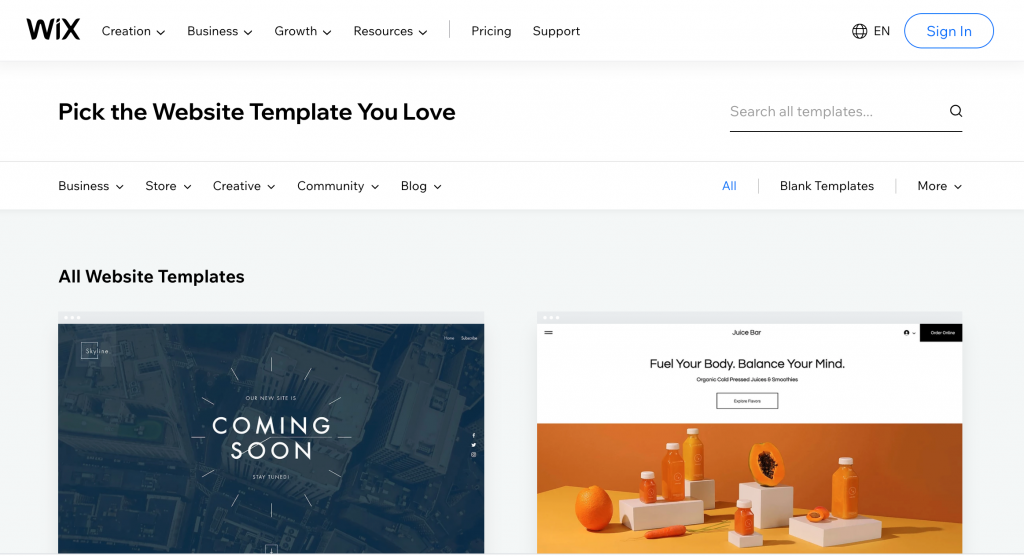 Wix is the ultimate choice for everyone who wishes for their website to look modern and to have a user-friendly interface. The platform spares its users from the need to build their pages from the very beginning . It provides them with a chance to simply add features of their choice to the ready-made foundation.
Wix has templates in various categories, including eCommerce, music, restaurants, and blogs. It means that every person will find an option which will suit their needs. As its websites are fast, businesses can be certain that their clients' experience will be free from crashes, freezing, and lagging.
Drag-and-Drop Interface and Mobile Customization
Designing a website with Wix is easy because the platform utilizes an intuitive interface that does not require a person to write any code or implement complex technical solutions. Instead, users can drag an object and drop it on their website's pages or remove an unnecessary element. Wix design is responsive, which implies that the website will adjust to the end user's screen requirements and will be easy to navigate on all devices, from phones to laptops. Yet, for those who want to create a different kind of experience for handheld-device owners, Wix allows utilizing mobile customization.
Extra Apps and Marketing Tools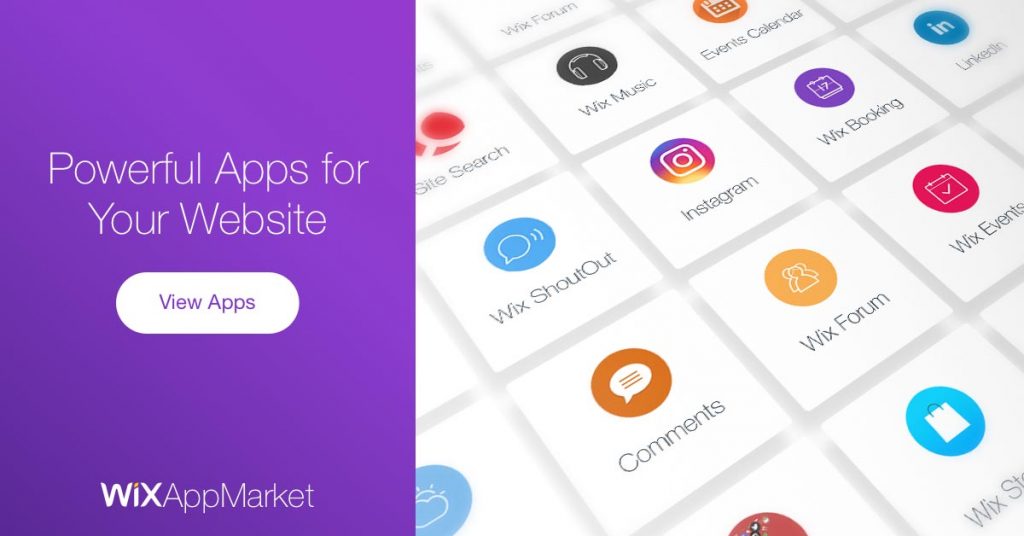 Wix has a special market for apps compatible with its platform, which clients can install to facilitate their operations. For instance, businesses can add Wix Stores and instantly start selling their products. Restaurants can use a Wix app for bookings which will help them manage their guests' visits. Marketing is another crucial component of every successful company. Wix has built-in SEO tools which guarantee to boost the website's ranking on Google and other search engines. Additionally, Wix also features email marketing solutions that will help send advertisements, invitations, and notifications to customers.
Crypto Payments on Wix
Why Accept Cryptocurrency?
Cryptocurrency payments present multiple benefits for online stores and projects that are raising money. Blockchain-based currencies are more secure because of their decentralization and immutability of transactions. Once a transaction gets processed, no one can modify it. This eradicates numerous refund-related scams and ensures the security of digital assets.
Cryptocurrency transactions also beat fiat ones at speed because they operate 24/7 all over the world and take much less time to complete.
Finally, crypto transactions are cheap since blockchain fees are low, and the absence of banks indicates that there are no parties able to freeze users' accounts.
NOWPayments
NOWPayments is a service that provides solutions for enterprises and individuals who want to receive payments and transfers in over a hundred different cryptocurrencies. The process of deploying a crypto payment gateway with NOWPayments is simple and can be done in a matter of minutes.
How to Receive Crypto on Wix
A Crypto Invoice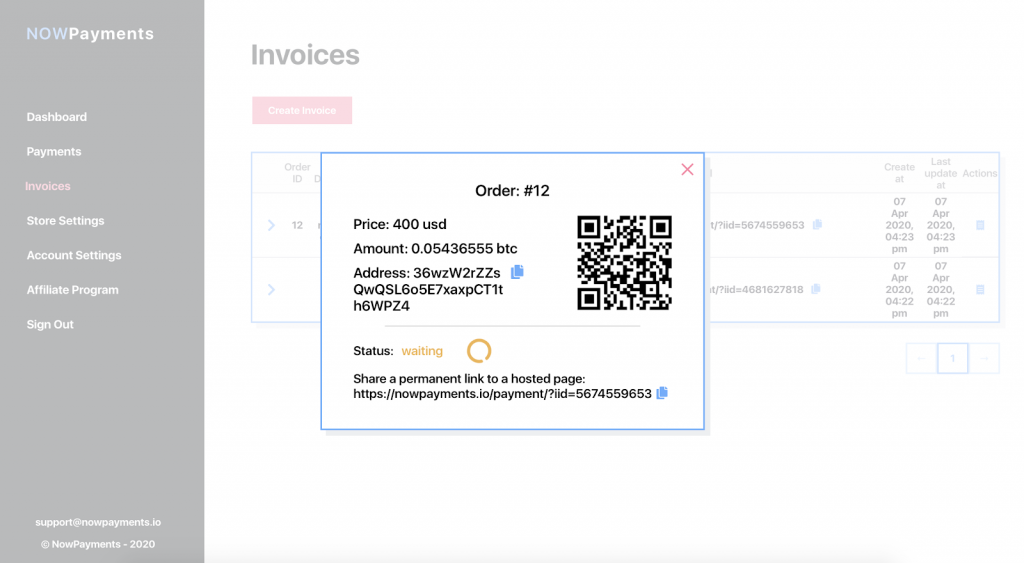 If you value simplicity, crypto invoices are a perfect fit for your business. An invoice contains all the necessary details about payments, including the payout address and the amount of crypto the customer has to pay. Clients who prefer to use their desktop wallet can copy the info from the invoice and conduct a transaction, while those who want to send their funds from a mobile wallet can simply scan a QR code. Moreover, businesses do not need to generate a separate invoice for each customer, since invoices can be used indefinitely by numerous clients.
A Donation Widget
People who create a Wix website to raise money for their crowdfunding project, animal shelters, musicians, bloggers, and many other individuals and organizations that want to accept donations in cryptocurrencies can do it with the help of NOWPayments widget. To start using a "crypto donation" button on a website, one needs to open their NOWPayments account first. Then, the user will have to choose the currency and the minimum amount that others can send to their wallet. After specifying all the details, an API key will appear. Substitute the placeholder in this piece of code which activates the widget with the API key and embed the code in the Wix account settings.
Payment Gateways for other Website-Building Platforms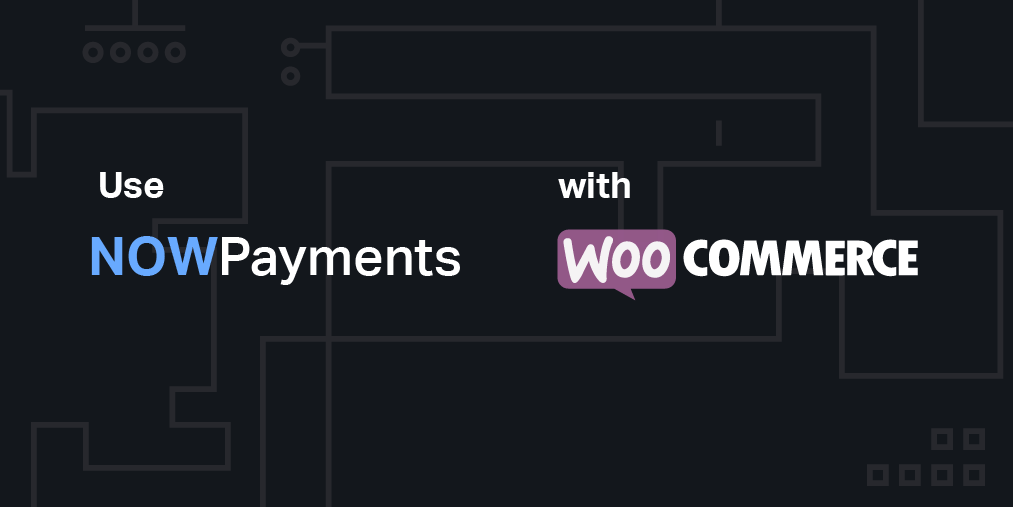 Of course, apart from Wix, there are a plethora of other platforms for building websites and selling products. NOWPayments has solutions for the three most popular ones. For example, NOWPayments' WooCommerce plugin lets WordPress e-commerce sites accept cryptocurrency payments.
All one needs to do to begin receiving crypto from customers is to generate an API key in their NOWPayments account, install the plugin, and enter the API key in the WooCommerce settings. In a similar fashion, users of PrestaShop, a website-builder specifically designed for enterprises, can set up a crypto payment gateway using the platform's plugin and an API key from NOWPayments.
Finally, Shopify users also can enjoy the ease and speed of crypto transactions with the help of NOWPayments. The process of deploying a gateway for Shopify is slightly different since the user will have to create their custom app. Yet, NOWPayments has a thorough tutorial on this topic which can be found here.
Conclusion
Wix hosts numerous websites on its platform, which range in categories from personal blogs to clothing stores. For now, it has not yet incorporated cryptocurrency payments. Nevertheless, NOWPayments offers two ways Wix users can set up their crypto payment gateway. Business owners can make use of crypto invoices, while bloggers and crowdfunding projects can utilize a donation widget from NOWPayments.