Accepting crypto payments has never been easier! NOWPayments' WooCommerce Plugin allows your websites built on WordPress to accept payments in 18 popular cryptocurrencies! The list is growing weekly.
If you are interested in implementing our payment solution check out this easy step-by-step tutorial:
1. Sign up for a NowPayments account. You can do this via this link.
2. Configure your store settings: specify wallet address and generate an API Key.
3.Install WooCommerce plugin.
Here's how to do that:
Upload the nowpayments-payment-gateway-for-woocommerce directory to the /wp-content/plugins/ directory.
Activate the plugin through the 'Plugins' menu in WordPress.
In the WooCommerce Settings page go to the Payment Gateways tab, then click "Enable NowPayments".
Go to the "Manage" section and enter your NowPayments' API Key.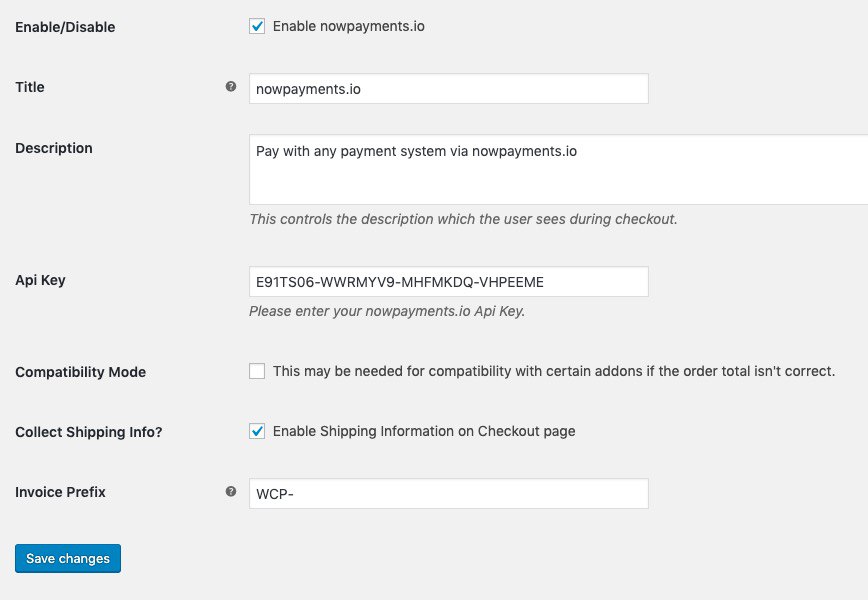 Click "Save changes" and the gateway will be active.
Hit us up at [email protected] if you have any questions, and follow us on social media: