Bitcoin still remains one of the most commonly known and widely accepted cryptocurrencies. Many online merchant companies use it as a real alternative to the fiat currency. 
Unfortunately, most of the companies that accept Bitcoins as a payment method work with it, for some reason, in a roundabout way. Payments are made using intermediaries, for example, Paymium and Coinbase, that have internal fees. In their majority, online merchant companies continue to treat Bitcoin with a certain degree of caution. However, they slowly begin to realize that more and more buyers see Bitcoin, and similar cryptocurrencies, as a viable alternative to fiat money. For this reason alone, online merchant companies agree to pay fees and get into trouble supporting Bitcoin payments.
The Bitcoin enthusiasts have created a number of specialized websites for browsing companies that accept cryptocurrencies in general and Bitcoin in particular. The largest one among such services is spendbitcoins.com: it contains a database of more than 100,000 merchants that accept Bitcoin. Usebitcoins.info is a similar portal with an extended feature set. Coinmap.org is a world map with places where it is possible to pay with crypto marked down. Coinatmradar.com is used to find Bitcoin ATMs.So, it is obvious that as Bitcoin is on the rise, many companies are planning on adding a possibility of crypto payments. Below, we introduce you to the list of 10 major companies that accept Bitcoin:
Dell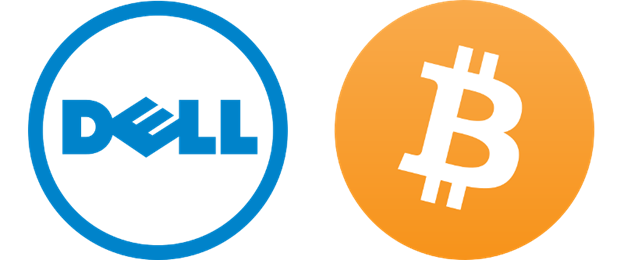 Dell is an American-based company producing computer hardware. Dell is known for its high-quality electronics, including screens and especially laptops. On Dell.com, you can pay for almost anything, even tangible products, with Bitcoin. The payment gateway is powered by Coinbase exchange, a popular third-party service that provides companies with infrastructure for accepting cryptocurrencies. If you have your own Coinbase account, then you can pay for goods directly from it. This will save you from paying fees in the miners' favor. The fee amounts to almost 1% of your purchase's price. It is important to note that the Bitcoin price for each product is calculated according to Coinbase's USD/BTC exchange rate. This helps reduce the effect of Bitcoin's value fluctuations and keeps the product's price stable. Nevertheless, the payment process may take up to several days, as reported by the people who tried using Bitcoin to pay for Dell products.
PornHub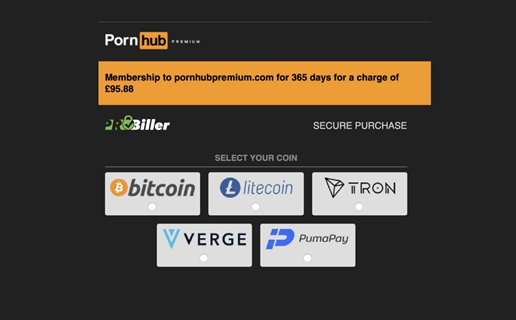 PornHub is one of the largest platforms for distributing adult content: videos, live-streams, chatrooms, and more. A few years ago, the PornHub team made an important announcement: it started to accept Verge cryptocurrency. Verge was chosen for its anonymity, obviously. As of right now, among other payment options, there is a possibility to pay for the service using many other cryptocurrencies, including Bitcoin. Paying for adult content using cryptocurrencies may also be a good strategy for people who do not wish to disclose their private information online.
The payment method is supported by CoinPayments provider, one of the largest on the market. Unfortunately, they do have a fee for their services which has a negative impact on the final price that the customers are paying. Yet, it still remains a solid alternative to traditional credit and debit card payments which not only let the bank know where you get your adult entertainment but are also not as secure as blockchain transactions.
eGifter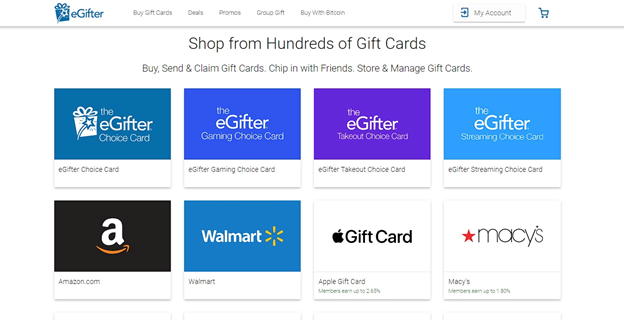 eGifter is one of the most popular websites for purchasing gift cards in the world. The company has a website and a mobile application that offers gift cards for Amazon, Sephora, Home Depot, Kohls, and a variety of other merchants. It is a great opportunity to indirectly buy something with crypto on websites that do not support this payment method. Unfortunately, as we can observe, among larger companies, there are not so many businesses that accept Bitcoin, so many crypto enthusiasts have to find a way out of this situation if they do not want to spend their fiat funds. Bitcoin is not the only crypto eGifter accepts. The service also welcomes clients with Ethereum, Litecoin, and Bitcoin Cash. Recently, eGifter added the Visa eGift Card, which lets its holders shop at thousands of merchants around the world. Recurring customers receive eGifter points, which they can use to pay for gift cards in the future. 
4Chan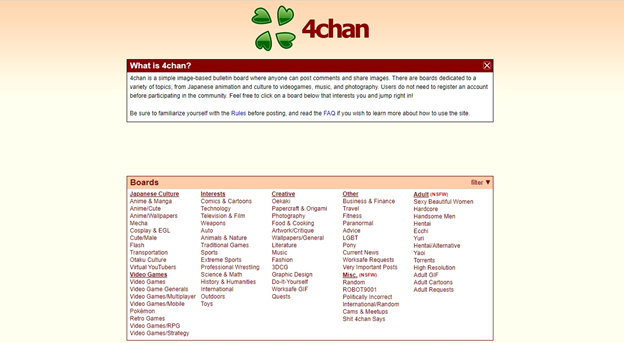 4Chan is a beloved website and messaging imageboard among crypto users. On 4Chan, users generally post anonymously, and the most recent posts appear above the rest. 4Chan is split into various boards with their own specific content and guidelines. Registration is not possible, and the biggest drawback of using the imageboard is that you have to enter the captcha to post a message. However, every user can contribute to the website with a donation and get a pass to not enter the captcha ever again. It seems like a great idea if you post on 4Chan on a daily basis. 4Chan accepts Bitcoin, Bitcoin Cash, Ethereum, and Litecoin as a payment method for a 4Chan pass. USD Coin and Dogecoin are also an option, especially if you do not want to pay exorbitant fees. These are some of the more widely adopted currencies and generally appear on the websites that accept cryptocurrency.
ExpressVPN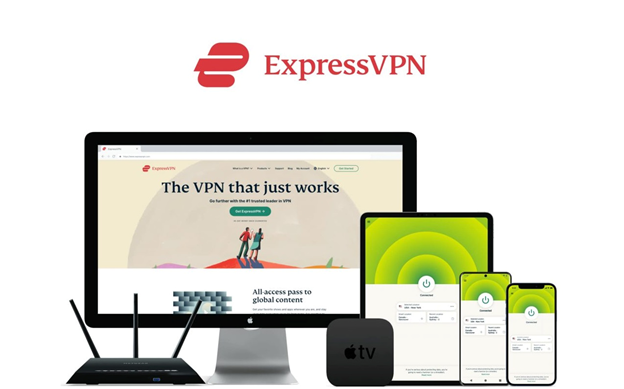 ExpressVPN is one of the largest virtual private network services that allow you to surf online securely and privately. A perfect example among the websites that accept Bitcoins and provide corresponding services: securing your identity online. ExpressVPN ExpressVPN is a subscription-based service that works across different platforms, from personal computers to mobile phones and even routers. Unlike users of other popular VPN solutions, clients of ExpressVPN do not suffer from slow Internet connection since the company relies on the next-gen technology to ensure swift connectivity. ExpressVPN has 160 server locations in more than 90 countries which shows that the company is committed to delivering excellent quality of service. ExpressVPN even has its Network Lock feature, a kill switch that protects clients' data when their VPN connection drops. ExpressVPN is notable not only for its services but also for the fact that it accepts Bitcoin as payment.
Microsoft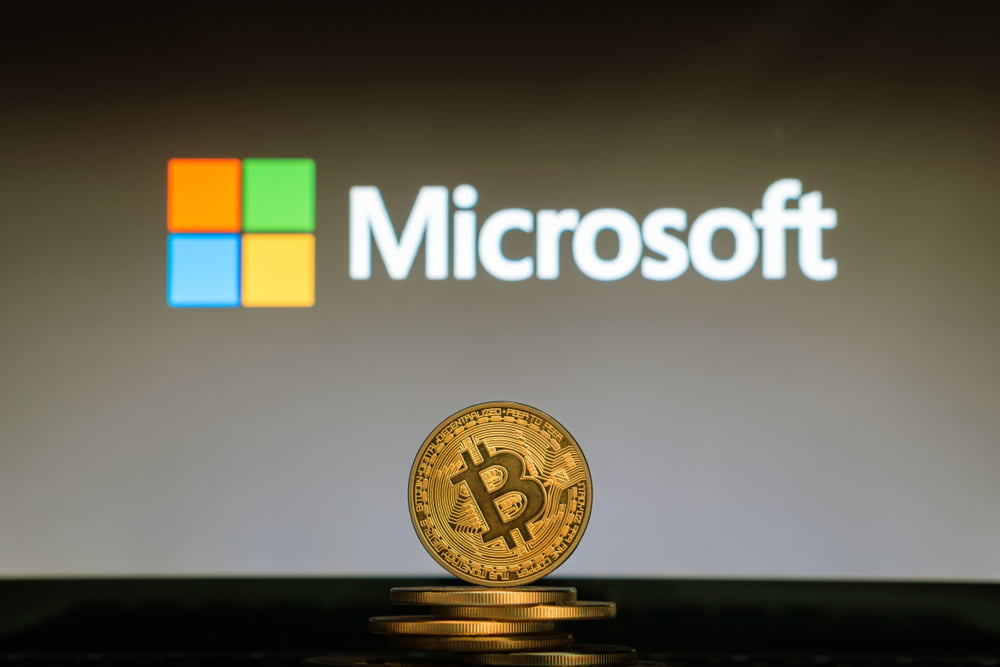 Microsoft, one of the largest corporations in the entire world, has been accepting Bitcoin for its products since 2014. They temporarily took a pause in accepting crypto due to the market's volatility, but as of right now, they are accepting it again: however, strictly for the Xbox store credits. Bill Gates, the founder of Microsoft, has commented on Bitcoin many times, saying things such as "Bitcoin is better than currency." Such recognition is a huge step for a service that accepts Bitcoin.
However, be mindful: when you deposit your BTC funds into your Microsoft account, you can use it to purchase games, movies, and apps in the Windows and Xbox stores. Under any circumstances, you can't use these funds to purchase items in the Microsoft online store. Additionally, Bitcoin payments may not work in your particular country, and Microsoft often suspends accepting Bitcoin without any notices, so be ready to pay with your card.
Expedia and Travala.com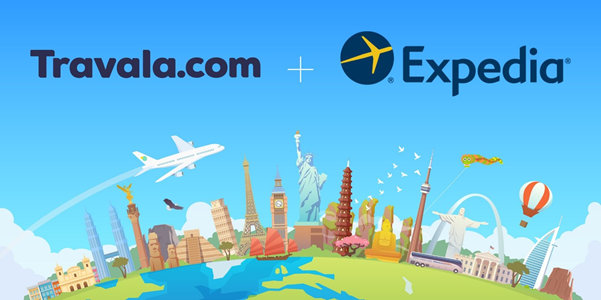 Expedia and Travala.com are two booking websites for traveling. Expedia was one of the first bigger platforms that started to accept BTC as a payment method. Yet, in 2018, the crypto payment method was disabled on Expedia. Even though you can still find terms of service on Expedia's website that state that the company accepts Bitcoin, Expedia does not offer it as a payment method on the checkout. Nevertheless, Expedia's entire catalog is available at Travala.com, another travel website that features Bitcoin payments. In fact, Travala accepts dozens of cryptocurrencies, including tokens such as OM and MANA. This means that any crypto holder can now spend their funds to go on vacation with the help of Travala. Expedia's list of accommodations is only a small share of Travala's collection. Clients can book any of more than two million hotels around the globe. 
Amazon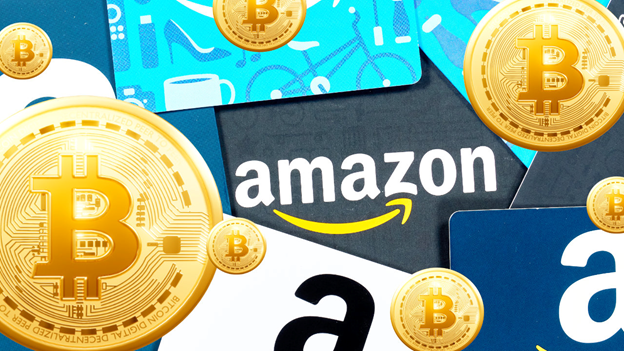 Amazon is one of the biggest online retailers globally. Despite many instances of false information about Amazon accepting cryptocurrency (some articles say that Amazon accepts Bitcoin or just that Amazon accepts cryptocurrency), it is not true. Amazon is not one of the stores that accept Bitcoin. At least, directly. Even if you can't pay with crypto directly on the website, you can buy a gift card with BTC and use it to pay for your purchase on Amazon. It is possible to imagine that in the future, Amazon will support the mass adoption movement and will start accepting cryptocurrencies just as PayPal, which actually did it. This means that apart from gift cards, you can pay with Bitcoin at Amazon using PayPal. All you need to do is top up your PayPal Bitcoin account with crypto and then head straight to Amazon and choose PayPal as a payment method. PayPal will then let you choose your preferred wallet, where you will be able to pick Bitcoin.
NewEgg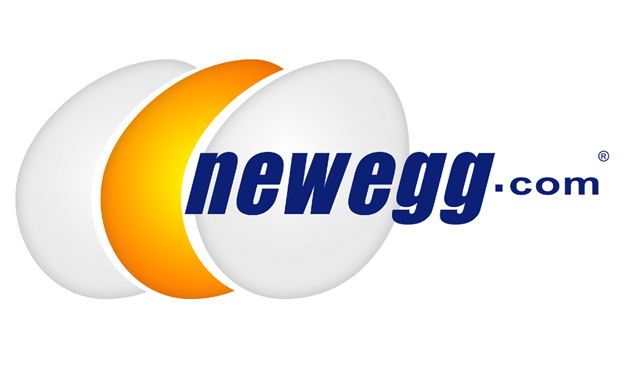 NewEgg is an online store where you can find thousands of products from different segments, from electronics and software to apparel and toys for children. NewEgg is the place where all gamers go when they need to replace a component in their computer or wish to upgrade their system. During the great GPU shortage of 2021, NewEgg was one of few stores that did not inflate prices for new Nvidia and AMD cards. If you need parts for your car, NewEgg is also a great spot to get them. All kinds of car electronics, as well as brake parts, filters, and even tires, are present in NewEgg's catalog. Additionally, there is a selection of luxury items such as watches and jewelry. NewEgg also sells equipment for different sports, including bicycles, skateboards, and Airsoft ammunition. Essentially, NewEgg is an ideal online mall. And the fact that it accepts Bitcoin as payment makes it even more outstanding.
AirBaltic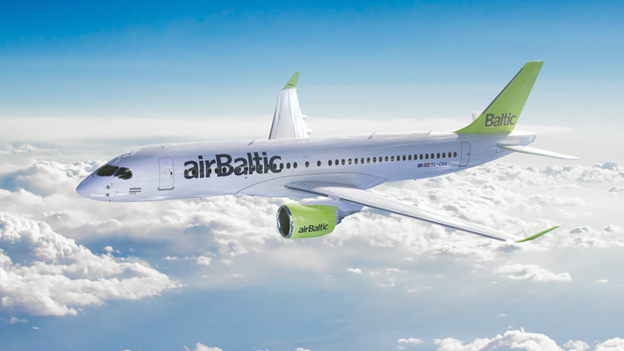 It seems that the travel industry stakeholders are particularly fond of Bitcoin payments; that is why there is a long list of companies in this sphere that accept crypto. airBaltic was officially the first airline carrier on the planet to feature Bitcoin as a payment method on its website. With airBaltic, you can book flights at affordable prices and travel around the world without spending a fortune. airBaltic also offers the flights + hotels feature, which lets you not only get hold of cheap flight tickets but also good accommodation in different locations worldwide. Since airBaltic is a low-cost carrier, it naturally has some limitations for your baggage size. Nevertheless, you can purchase an additional place for your XL suitcase, as well as order a hot meal. At airBaltic, you can buy tickets and all extras using your Bitcoin, Ethereum, BUSD, and even Dogecoin. This makes airBaltic the most crypto-friendly airline in the world.
Finishing Thoughts
The most loyal members of the crypto community surrounded Bitcoin with a halo of too-good-to-be-true forecasts. However, it is clear as day that Bitcoin will face many obstacles on its way to become a truly widely accepted currency.
But, despite the obvious problems, Bitcoin's creation and growth is a major event for the economy. Not everything will be going as smoothly as we would like, but the crypto market is still very young, and it's developing before our eyes. The amount of merchants and services that accept Bitcoin is clear evidence for that. The community is the driving force of Bitcoin development, people's desire to use a currency that is not controlled by the government.
Judging by the above facts, we can easily conclude that in the following years, the number of websites and services that accept Bitcoin (with or without intermediaries) will only grow. We can't wait!