Bitcoin has been the most popular cryptocurrency since its launch and the one with most fans as well as critiques in the crypto world. It is the first cryptocurrency that attracts the crypto enthusiasts and hence, it is also the one that crypto enthusiasts have the most questions about like what is Bitcoin's value, how much is Bitcoin, how Bitcoin works, current Bitcoin price, and others.
Bitcoin again came to the limelight after JK Rowling tweeted about it on 15th May 2020: "I don't understand bitcoin. Please explain it to me." Her tweet has received 9,981 likes and 3,768 retweets at the time of writing. As per Google Trends, "JK Rowling Bitcoin" was being searched across the world after JK Rowling's tweet on Bitcoin.

Many Bitcoin fans and followers started pouring in with tweets explaining bitcoin to JK Rowling after she asked a journalist on Twitter. Elon Musk had also joined the bandwagon of people explaining bitcoin to JK Rowling. Musk stated that Bitcoin has an edge over fiat currencies as it is far more dependable than the government-issued fiat.

What is Bitcoin?
Bitcoin is an example of digital currency or cryptocurrency. It can be exchanged between users through the medium of the internet. Bitcoin is not controlled by any nation or central government and hence, it cannot be controlled by any means.
Bitcoin is among the most popular of the 5392 cryptocurrencies that are being actively traded now. Google Trends confirms this as search terms like Bitcoin, Bitcoin News, Bitcoin Halving, among others have been one of the most searched cryptocurrency-related terms across the globe.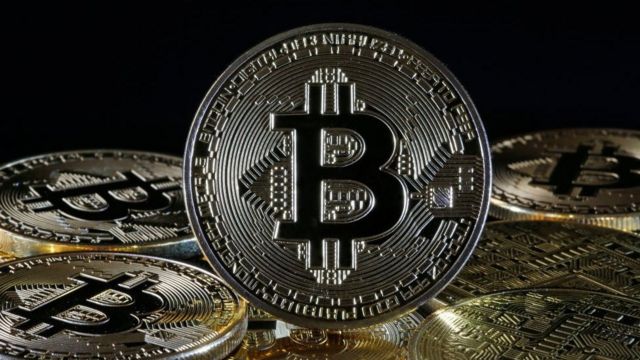 How Does Bitcoin Work?
Bitcoin transactions are secured through a process known as cryptography and it also prevents counterfeiting of bitcoins. It has value relative to various fiat currencies and physical goods.
Once a user installs a bitcoin wallet onto his device, he will automatically receive his first bitcoin address. The user can now share this address with other users around the world and thus, the user can receive payments in bitcoin as it enables peer-to-peer payment mechanisms. A user can also use bitcoin online to pay for services and products. The bitcoin transactions are verified by other users on the network to legitimize it and this process is undertaken when someone verifies the recorded transaction in the block by solving a mathematical equation tied to the respective transaction.
Due to the complexity of the mathematical equations, bitcoin miners have to rely on specialized computers to solve these complex mathematical equations. The bitcoin miners are paid in BTC to solve these complex transactions as it requires billions of mathematical calculations per second.
All bitcoin transactions are stored collectively across the computers of every person engaging in bitcoin transactions. All these transactions are added to the blockchain after verification and all these processes are performed instantaneously. A user can store their bitcoin in a wallet on their personal devices or with a service that stores bitcoin for its customers.
A single bitcoin can be divided into decimals with Satoshi being the smallest bitcoin unit. One Satoshi is equal to 0.00000001 Bitcoin. The bitcoin has been programmed to allow even further subdivisions in the future if its value appreciates and it is deemed necessary to subdivide it further.
Current Scenario and Predictions About Bitcoin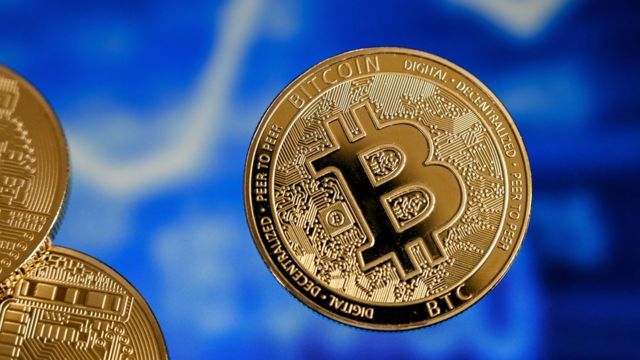 Coronavirus pandemic has pummeled the global economy and driven it towards one of the worst recessions that the world has ever seen. Central banks around the world are printing more and more money to help tackle the gloomy economic growth and boost consumer demand. However, bitcoin is acting in an altogether opposite manner with the bitcoin halving event.
Bitcoin halving is the most discussed event concerning bitcoin at the moment. Since the last few years, there have been speculations in the crypto world about the probable impact of bitcoin halving on the price.
For people that don't have the faintest idea about bitcoin halving, it is an event in which the number of new bitcoins created every ten minutes is reduced to half of its original number. Bitcoin halving is pre-programmed to occur every four years.
It is expected that bitcoin halving will have a profound impact on bitcoin's price. As per Longforecast.com's bitcoin prediction, its price is expected to reach a min-max of US$8217-US$12804 by the end of this month and its min-max will hover around US$10136-US$13206 by end of this year.
Why You Should Use NOWPayments To Accept Bitcoin
You can use NOWPayments to accept payments in cryptocurrency on your website. NOWPayments have brought an API that is easy to integrate and it will allow your website to accept payments in the form of cryptocurrencies with ease.
You can integrate NOWPayments' API with a neat widget or native integration and it will offer your website visitors an unmatched user experience while paying for your products and services through cryptocurrencies.
With NOWPayments, you can accept payment in Bitcoin without much hassle. Overall, NOWPayments offers your website visitors an option to pay from over 100 popular cryptocurrencies, which include Bitcoin, Ethereum, Litecoin, along with other stablecoins and alternative coins.
NOWPayments offers you features like auto coin conversions, instant withdrawals, a 24-hour payment window, regulation compliance, security, a stable crypto payment mechanism, a simple API, and 24×7 support. Reach out to us and we will help you accept Bitcoin with NOWPayments.
Future Ahead
Many finance experts had voiced their opinion in the past that Bitcoin cryptocurrency would collapse and it won't survive for long. Despite the ups & downs that Bitcoin has seen since its initial days, the coveted cryptocurrency has still maintained its position as a de facto king of all cryptocurrencies. It is now among one of the mainstream cryptocurrencies and holds a semi-permanent position in the finance world. The current market cap of bitcoin is US$$167,772,337,482 and it maintains a comparatively huge lead in terms of market cap over Ethereum, the second-largest cryptocurrency by market cap. Bitcoin is expected to maintain its position as the most dominant cryptocurrency of the world until something truly drastic takes place at a global level to replace Bitcoin's dominance.
Follow our blog if you want to read the latest news about bitcoin and other cryptocurrencies.