FLOKI is a cryptocurrency that is based on three pillars: community, utility, and charity. Unlike most other meme tokens, it does not focus solely on profiting from its cute mascot and amusing name. Instead, the FLOKI team goes to great lengths to create exciting and practical products for all FLOKI holders, thus growing the project's overall ecosystem. Since charity is at the core of FLOKI, its token holders are extremely passionate about lending their hand to those in need. What's more, FLOKI token holders also enjoy backing endeavors that make use of their favorite token in one way or another. Thanks to NOWPayments, charities, non-profits, and individuals can accept FLOKI donations conveniently with straightforward tools.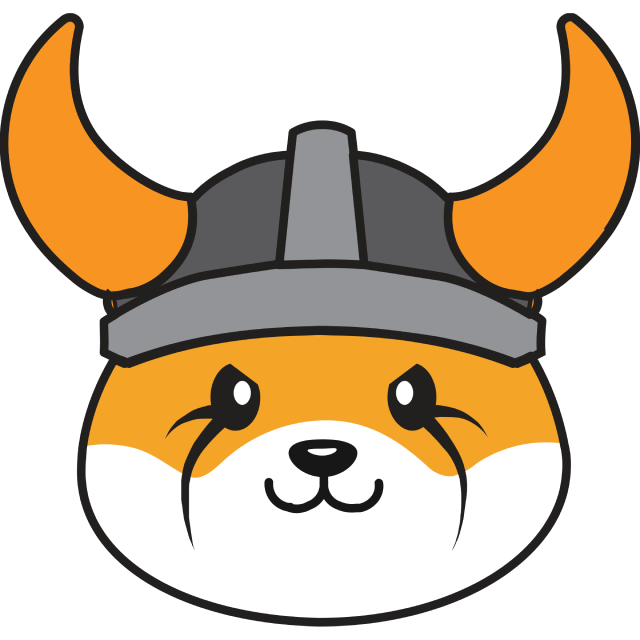 Key points:
FLOKI has an exceptionally generous community.
FLOKI transactions are private and have no restrictions.
NOWPayments provides three donation tools to help organizations and individuals to accept FLOKI as a donation option.
Why Is Floki Good for Donations?
Generous community
Charities can benefit from the support of the entire FLOKI Vikings community through the deployment of FLOKI donations. Charities can raise funds for a variety of initiatives, from providing basic necessities and medical supplies to supporting educational programs and community development projects.
Donors using FLOKI will be able to track their donations thanks to blockchain transparency and see the direct impact that their contributions are making. Meanwhile, influencers can use FLOKI token donations to drive engagement by attracting new fans from the FLOKI community.
Restrictions-free
FLOKI donations provide an inclusive platform that enables virtually anyone to contribute to your cause. FLOKI token transactions remove many barriers to donating present in traditional finance, including limited access to banking services or geographical borders.
FLOKI does not ask for identity verification and allows users to send transactions from anywhere in the world. This can help charities and influencers to expand their reach and increase their base of supporters.
Larger donations
Charities are always aiming to maximize the amount of donations they receive in order to fund their operations and help those in need. Unfortunately, many donation platforms tend to charge high fees, which can significantly reduce the volume of the funds received by their clients.
The FLOKI token can help to provide a solution to this problem, as it offers much lower transaction fees than those of mainstream popular donation services. This can enable charities and influencers to receive larger donations since a substantial share of the donation sum will not be consumed by vexing fees.
Privacy
Mainstream donation solutions often fail to protect user privacy, leaving donors at risk of having their confidential financial information exposed to third parties. For instance, when donating to a charity via bank transfer, the donor's financial information is visible to the bank, making it vulnerable to misuse.
What's more, even when using debit or credit cards for donations, the donor's personal information is available to the payment processor. The cryptocurrency was designed to address the privacy concerns associated with traditional payment methods. By utilizing blockchain technology, the FLOKI token provides users with an anonymous and secure way of donating.
FLOKI Donation Link
The donation link is a simple URL that redirects users to a page where they can send a donation. The donation link tool is extremely flexible, as it can be placed practically in any scenario, whether on a website or in a Twitter bio.
To deploy a FLOKI donation link:
Enter your public FLOKI crypto address.
Click on the "Payment tools" button on the right sidebar and then select "Donations."
Scroll down to the "Donation Link" segment and set up your link by completing its URL and choosing the fields which will be provided to the donor.
Once you are done, click "Save," copy the link, paste it into your browser's address bar, and load it. On the donation page, type in "FLOKI," specify the donation sum, and click "Donate."
The Donation Link is good for: charities, influencers, bloggers, and musicians with a presence on social media platforms.
FLOKI Donation Button
The donation button is another tool offered by NOWPayments, which utilizes the same concept as the donation link but also has a visual element to it. The way it works is very simple. You just press the button and it automatically transfers you to the page where you can make the donation happen. The button is ideal for various online platforms (e.g., Twitch) that let users integrate different visual components on their pages.
To deploy a FLOKI donation button:
Follow steps 1, 2, and 3 mentioned in the Donation Link guide above.
Scroll down to the "Donation Button" segment.
Pick your button color and press on "Copy to clipboard" to copy the donation button code.
Paste the code to your website or social media page.
The Donation Link is good for: Twitch streamers, bloggers, and organizations with their own websites.
FLOKI Donation Widget
The donation widget is the most convenient tool offered by NOWPayments, as it lets you pick your currency and specify the donation sum without leaving the premises of the website. The donation widget has a smooth design, streamlining the whole donation process to just a couple of clicks.
To deploy a FLOKI donation widget:
Follow steps 1, 2, and 3 mentioned in the Donation Link guide above.
Scroll down to the "Donation Widget" segment.
Press on "Copy to clipboard" to copy the donation button code.
Paste the code to your website. Now your visitors will get to make donations in FLOKI using the widget.
The Donation Link is good for: charities, non-profits, and artists with their own websites.
Conclusion
FLOKI is known as a meme token that has an extraordinarily charitable and supportive community. NOWPayments makes it possible for charities and influencers to enjoy the backing of the FLOKI community by deploying FLOKI as a donation method.
Floki Explained