The FLOKI coin brings together memes and utility. The FLOKI cryptocurrency defies the meme-coin stereotypes by delivering actual value to users. FLOKI has created an entire ecosystem of products, including an NFT and merchandise marketplace. These products support the value of FLOKI and provide investors with multiple opportunities. One of the opportunities available to businesses is the chance to feature FLOKI payments. NOWPayments offer tools for setting up FLOKI payment subscriptions.
Key points:
FLOKI is a solid choice for a subscription payment method.
FLOKI payments are quick and easy.
NOWPayments' subscription tool lets you get recurring FLOKI payments.
What is FLOKI crypto?
FLOKI positions itself as a people's cryptocurrency. FLOKI is a versatile asset that exists on both the Ethereum and BSC networks. It has a maximum supply of 10 trillion tokens and charges a 3% tax on every buy and sell. Apart from having a strong meme culture and actual utility, FLOKI is also a charitable coin. FLOKI's core vision is to build a school in every continent first and in every underdeveloped nation of the world.
Pros and cons of FLOKI subscription payments
Pros
Floki Vikings
The biggest benefit of FLOKI is the Floki Vikings, the community of the project. Every Floki Viking adores the FLOKI coin and genuinely becomes excited when their favorite coin gets a new use case. Businesses can offer a new use case for FLOKI by accepting it as payment.
Easy payment process
FLOKI is a viable choice for subscription payments since it is extremely easy to pay with FLOKI. Unlike in the case of cards or payment processing services such as PayPal, FLOKI does not require users to undergo verification procedures. It is possible to start making payments in FLOKI in a matter of several minutes. All you need is a FLOKI payout address and some FLOKI coins.
Quick subscription payments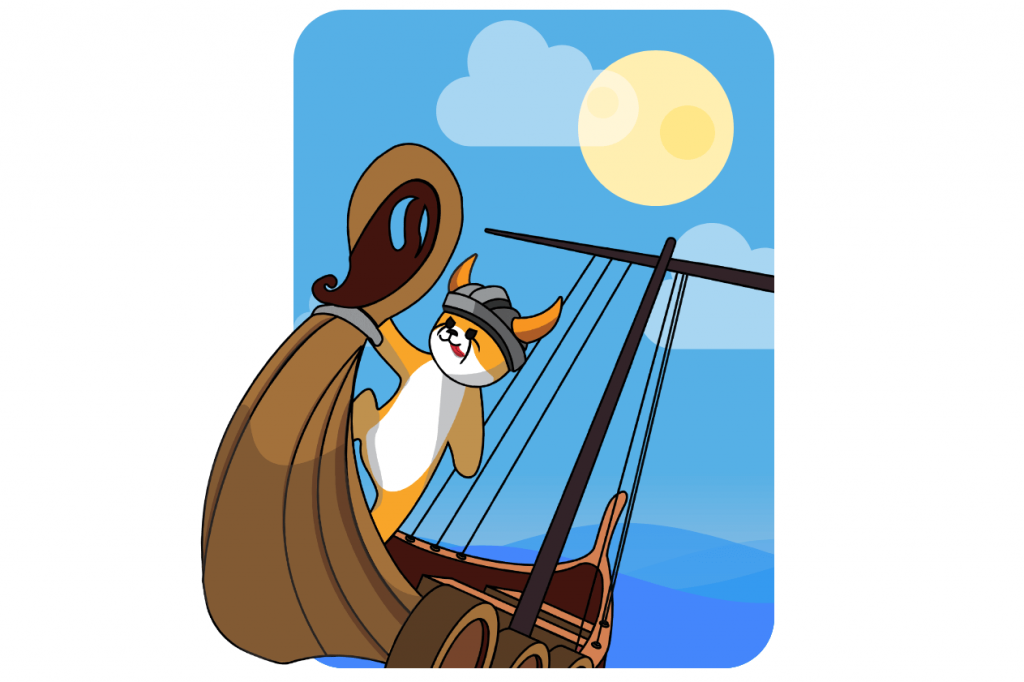 Subscription services can consider using a FLOKI payment gateway as a quick and borderless payment solution. Delays in payments are a common problem faced by businesses that rely on a subscription model. Additionally, the mainstream payment methods often have geographic limitations and are simply unavailable in certain countries. FLOKI is a borderless payment method, and FLOKI payments are processed in a matter of several minutes.
Cons
Price fluctuations
At the same time, FLOKI payments may cause businesses to experience the problem of price fluctuations. Yet, this issue can be easily solved through NOWPayments' auto-conversion feature or via fixed rate. Essentially, merchants can charge clients in FLOKI and get paid in fiat.
How to pay for subscriptions with FLOKI

The recurrent payments tool offered by NOWPayments enables businesses to set up subscriptions using special invoices. They also can utilize the free email billing feature to send these invoices to their clients. To launch your subscription invoices, follow these steps:
Create your account on NOWPayments.
Provide your FLOKI crypto address to which you would like to receive payments.
Generate an API key.
Go to the "Invoices" section and click the "Create Invoice" button.
Fill in the required fields (the currency, the order ID, and the price in USD).
Next, go to the "Subscriptions" section and enter the invoice ID as well as the frequency with which your subscribers will be sent a reminder.
Click "Create the subscription group."
Click "Edit" in the appeared subscription field and add your subscriber's email address (you may add as many as you wish).
Wait for your subscriber to confirm the subscription.
Conclusion
NOWPayments is a FLOKI payment processor enabling subscription services to get paid in FLOKI.
Learn more about $FLOKI and become a Viking merchant: