As the world of non-fungible tokens (NFTs) continues to grow and evolve, more businesses are looking to accept payments on Polygon. This comprehensive guide will provide an in-depth look at Polygon-based NFT marketplaces and projects, helping you understand the potential of this exciting blockchain ecosystem.
Table of Contents:
Introduction to Polygon
Polygon is a layer-2 scaling solution for Ethereum that aims to provide faster, cheaper, and more efficient transactions. Polygon has become an increasingly popular choice for NFT marketplaces, gaming projects, and other ventures looking to accept crypto payments. With its growing ecosystem and support for various decentralized applications (dApps), Polygon presents a promising future for businesses and users alike.
NFT Marketplaces on Polygon
OpenSea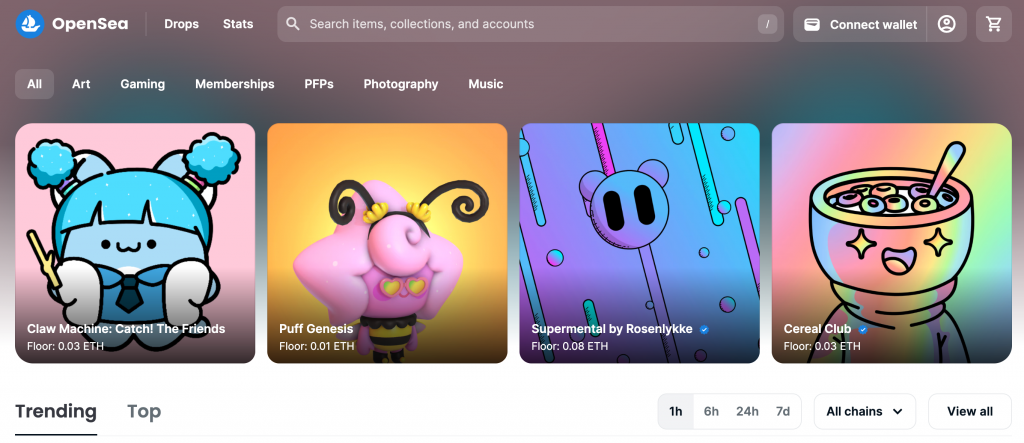 OpenSea is the largest and most popular NFT marketplace, offering support for Ethereum, Polygon, Solana, and Arbitrum chains. OpenSea provides a platform for users to buy, sell, and trade unique digital assets, including artwork, collectibles, in-game items, and more. By accepting payments on Polygon, OpenSea is able to offer lower transaction fees and faster processing times for its users.
Magic Eden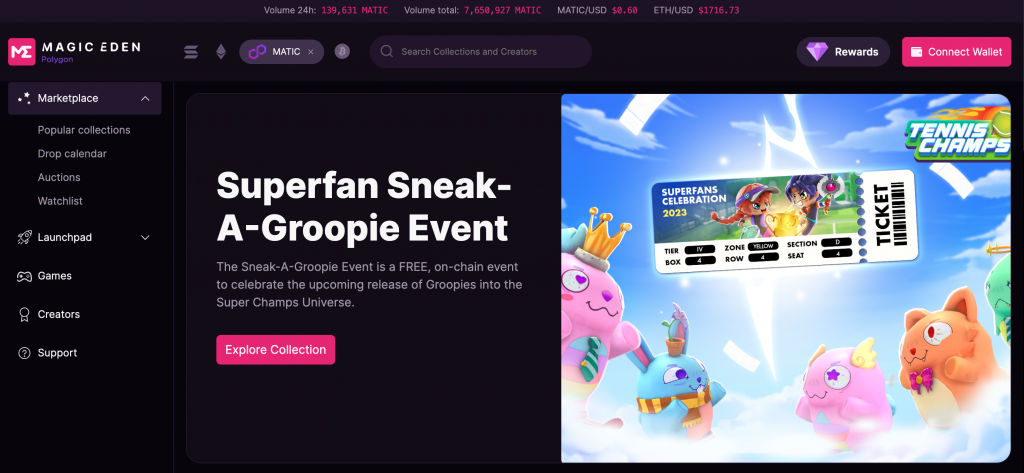 Launched in September 2021, Magic Eden is a rapidly growing NFT marketplace that recently announced its integration with Polygon. By expanding its reach to support Polygon's game developers and creators, Magic Eden aims to tap into the thriving web3 gaming ecosystem hosted on the Polygon network. With over $2.5 billion in total NFT trade volume, Magic Eden's integration with Polygon further solidifies its position as a leading NFT marketplace.
Rarible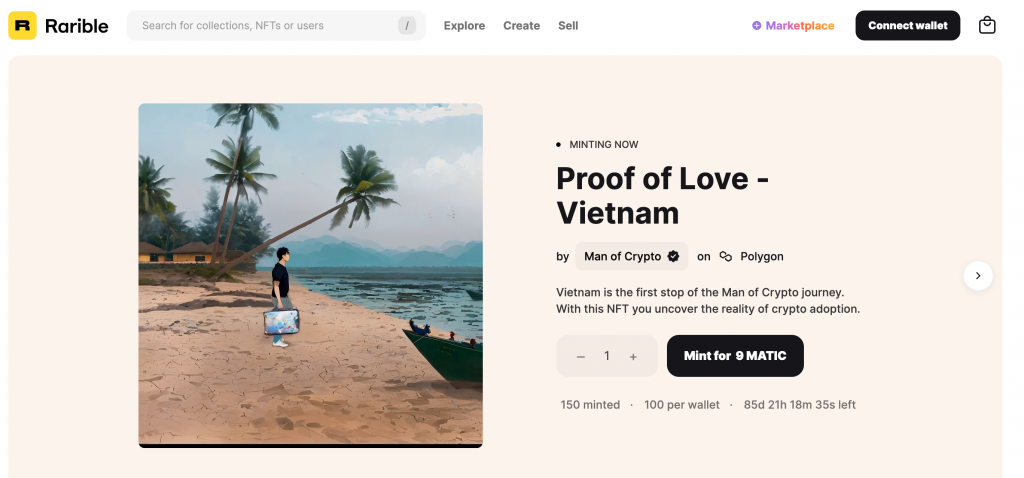 Rarible is a popular NFT platform supporting Ethereum, Solana, and Polygon chains. Rarible offers a user-friendly interface for creators to mint, sell, and trade NFTs, while also providing a decentralized marketplace for collectors to discover and purchase unique digital assets. By accepting payments on Polygon, Rarible expands its reach and offers a seamless experience for users across multiple blockchain networks.
Layer-E's Surfaceboard: Revolutionizing the NFT Ecosystem

Layer-E's Surfaceboard is an innovative platform that aims to revolutionize the way brands and creators interact with their audiences through NFTs. By offering a suite of tools and services, Layer-E enables brands to manage, engage, and monetize their NFT collections, fostering loyalty and driving revenue growth.
Some of Layer-E's key features include:
Biomes: Hyper-realistic virtual experiences that redefine metaverses and provide immersive contexts for NFTs.
Backstage: A platform to unlock the true potential of NFTs by enabling immersive interactions and monetization opportunities.
CRM: A collectible relationship management system that combines the reach of web2 with the power of web3, helping brands strengthen their connections with customers.
Mintify's Surfaceboard: Streamlining NFT Creation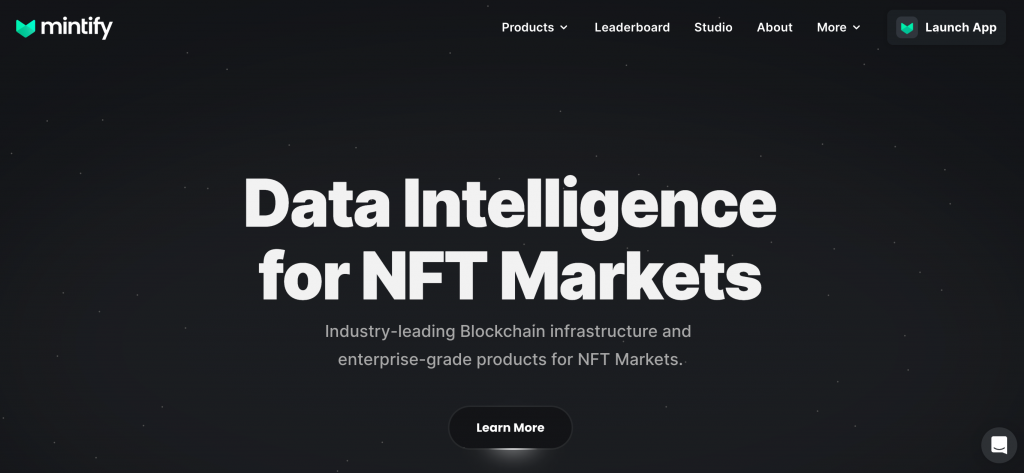 Mintify's Surfaceboard is a powerful platform that simplifies the process of creating and managing NFTs for creators and brands. With a no-code interface, Mintify allows users to easily design, mint, and launch NFT collections on the Polygon network, making it an excellent choice for those looking to accept payments in cryptocurrencies.
Some features of Mintify's Surfaceboard include:
Easy onboarding: A user-friendly platform that allows creators and brands to onboard their customers with minimal friction.
Integration and management: A single place to integrate, manage, and gain insights into your NFT collection, streamlining the entire process.
Monetization: Custom apps and experiences that enable you to monetize your NFTs, driving value and revenue for your community.
Gaming Projects on Polygon
Aavegotchi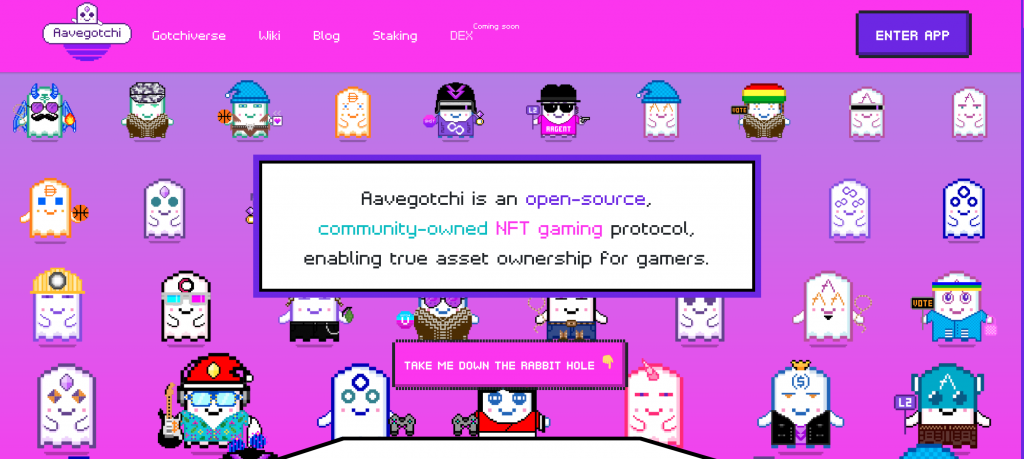 Aavegotchi is a unique NFT-based game built on the Polygon network. Players can collect, trade, and interact with their Aavegotchis, which are digital creatures that can be customized, leveled up, and equipped with various items. Aavegotchi combines elements of traditional gaming with decentralized finance (DeFi) mechanics, allowing users to earn in-game rewards and participate in the AavegotchiDAO governance system.
Decentral Games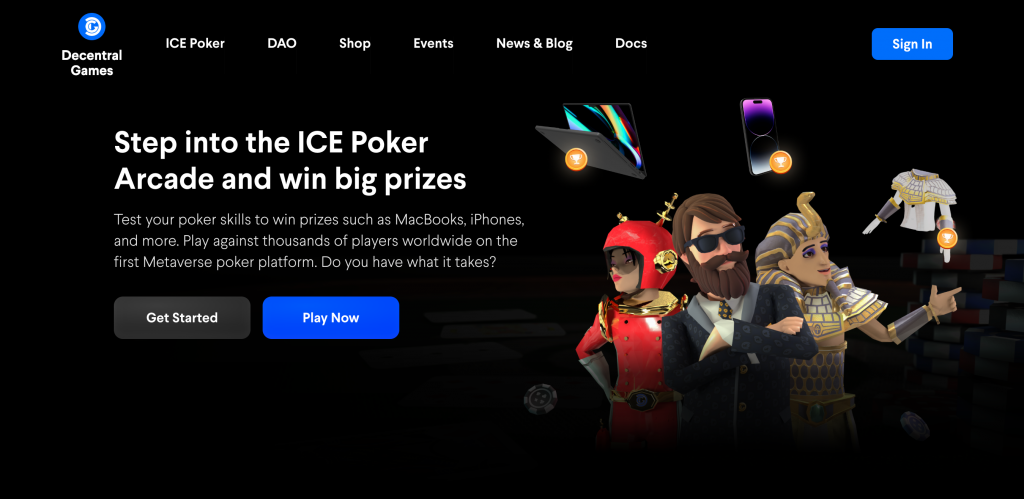 Decentral Games is an Ethereum-based virtual reality platform that allows users to participate in a variety of casino-style games, such as blackjack and roulette. Recently, Decentral Games has expanded its offerings to include the Polygon network, a layer 2 scaling solution for Ethereum. This move has enabled Decentral Games to offer faster transaction times and lower fees for its users, making the platform more accessible and appealing to a wider audience. Decentral Games on Polygon also allows for seamless interoperability with other Polygon-based dapps, creating a more interconnected and vibrant ecosystem for decentralized applications.
Nifty Island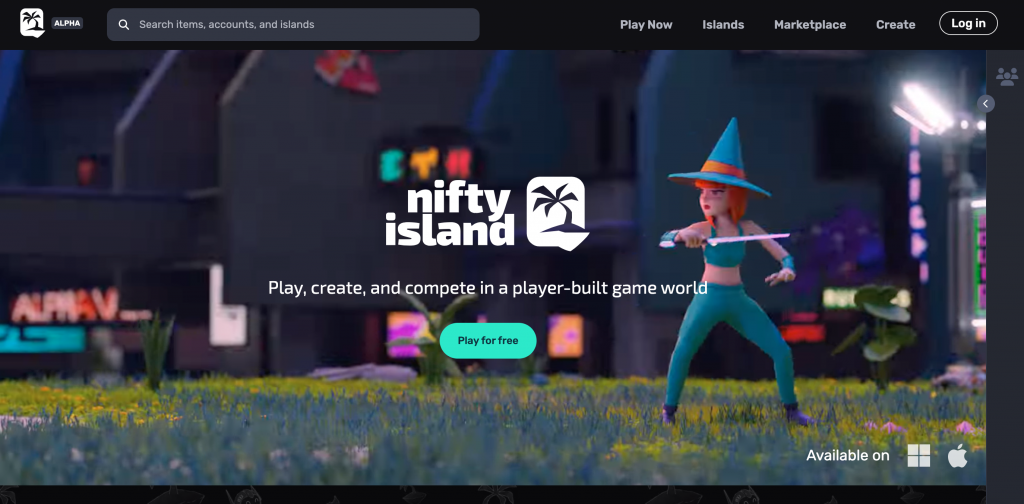 Nifty Island is a play-to-earn gaming platform built on Polygon that combines elements of virtual world exploration, NFT collectibles, and DeFi. Players can explore the island, complete quests, and participate in events to earn rewards and in-game currency. Nifty Island's ecosystem integrates with the broader Polygon network, allowing users to trade and exchange NFTs and other assets seamlessly.
Zed Run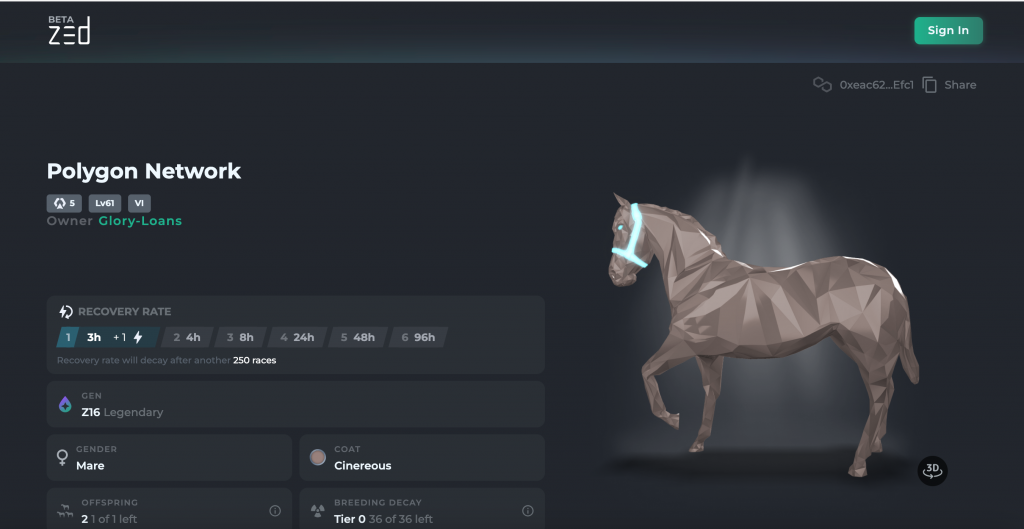 Zed Run is a virtual horse racing game built on the Polygon network, where players can buy, breed, and race digital horses as NFTs. Each horse has a unique set of attributes, and players can compete in races to win prizes and climb the leaderboards. Zed Run's integration with Polygon enables faster and more affordable transactions, making it accessible to a wider audience of players and collectors.
In the world of Polygon games, WalletConnect seamlessly connects players to these immersive experiences, acting as a crucial bridge. NOW Wallet offers a simple yet powerful solution for gamers to access Polygon's wide array of offerings. With its user-friendly interface and compatibility with WalletConnect, NOW Wallet allows players to effortlessly explore diverse and engaging fantasy realms, using it as their go-to Polygon wallet. This not only ensures heightened security but also adds convenience, embracing the exciting future of blockchain gaming.
Unique NFT Projects on Polygon
Y00ts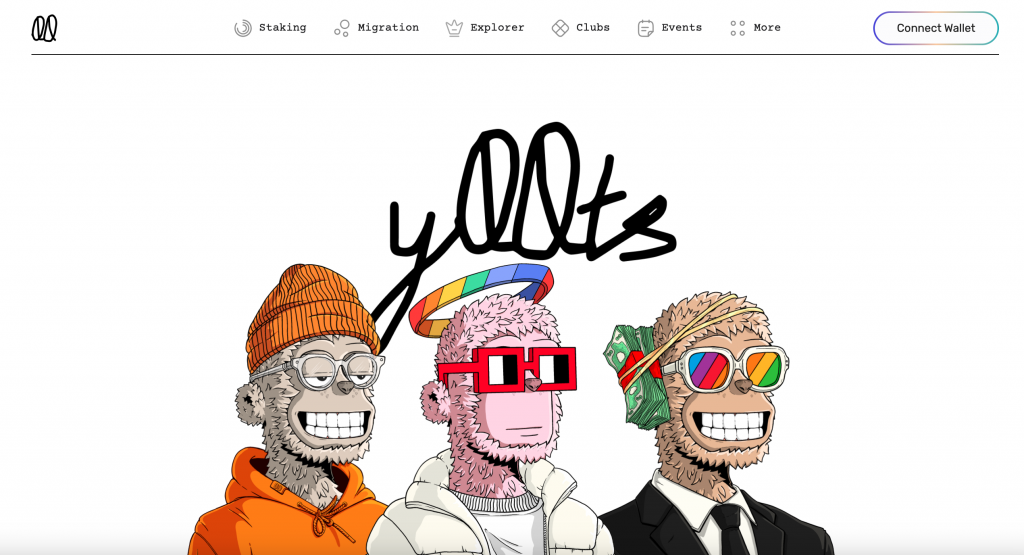 Y00ts is a collection of 10,000 unique, hand-drawn NFT characters on the Polygon network. Each Y00t has a distinct combination of traits, offering a wide range of collectible possibilities for users. As a community-driven project, Y00ts aims to create a vibrant ecosystem of collectors and enthusiasts, with plans for future developments including a DAO, virtual world, and more.
Brozos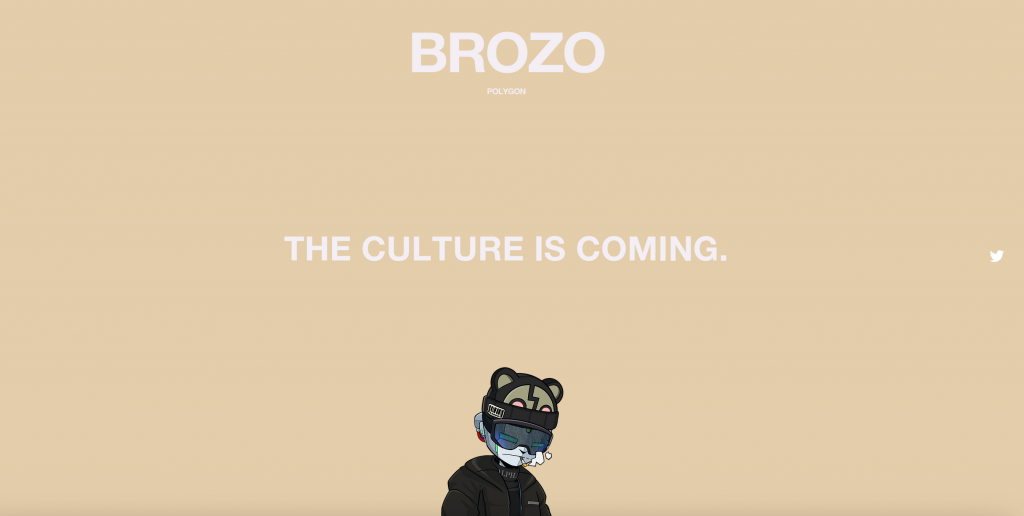 Brozo is a futuristic project that features robots created from artificial intelligence. These robots are adorned in luxurious fashion gear and are part of a movement that aims to create the biggest and best web3 native brands in the world through art and culture. The project is rare and unique, and royalties are enforced.
Rekt Dogs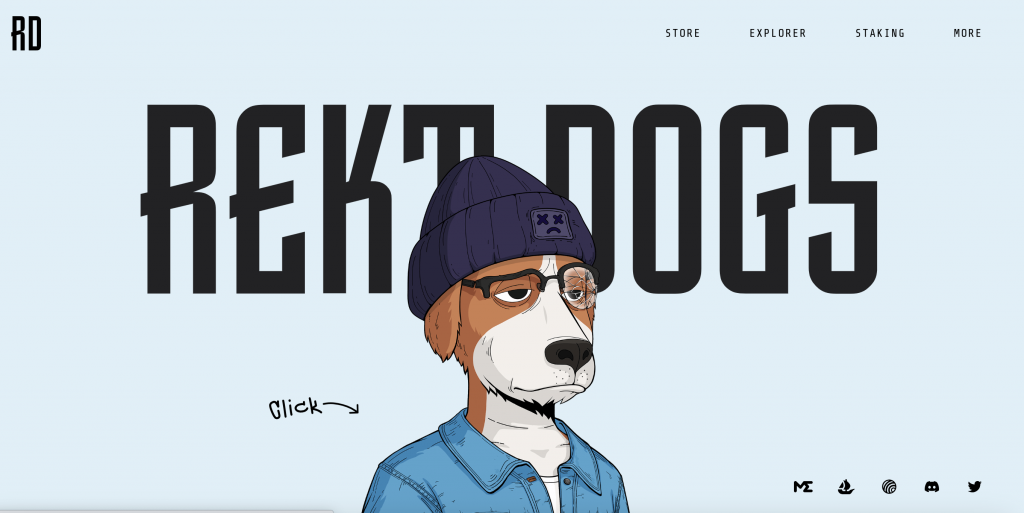 Rekt Dogs is a web3 brand that aims to push the limits of dynamic NFTs and build an open ecosystem using innovative technology and unique art. Rekt Dogs is one of the popular NFT collections available on the leading NFT marketplace, OpenSea. The Rekt Dogs NFT collection is available on different blockchain networks, including Polygon. The NFT collection features cartoonish characters with different expressions and attributes, and each NFT also includes a unique backstory. Rekt Dogs has its own website where you can access their collection, view the roadmap, and learn more about their team and the project. Overall, Rekt Dogs is a promising NFT project that showcases the potential of web3 technology and unique art in the world of crypto collectibles.
Poker Pro

Poker Pro is a poker-related project that aims to develop a poker player community. It was built by an experienced team, including a semi-professional poker player. The project plans to hold regular tournaments, collaborate with other projects, streamers, and poker players. The Poker Pro is a platform that provides an opportunity for poker enthusiasts to connect, play, and compete with each other while having fun. It offers a wide range of features, including an intuitive interface, secure transactions, and a user-friendly experience
CyberKongz VX
CyberKongz VX are unique and randomly generated 3D NFT Social Avatars, which are a collection of digital assets that exist on the blockchain and can be bought, sold, and traded like traditional assets. CyberKongz VX are web3's most interoperable NFT, and are used across multiple metaverses and games. CyberKongz are also building out one of the most technical builds within The Sandbox, due for release in 2023. Each CyberKongz VX is unique and some of them have randomized items with different rarities, including some that are super rare and even animated. The CyberKongz VX can be viewed and traded on platforms such as OpenSea and their official website, cyberkongz.com.
Drill Club

Drill Club is a vibrant and inclusive community of 6969 Mandrills dedicated to bringing art back to the forefront of the crypto world. They offer a variety of limited edition NFTs, including unique Mandrill characters, which can be bought, sold, and auctioned on various marketplaces like OpenSea and Magic Eden. Drill Club is focused on creating a fun and engaging experience for their community members, while also supporting emerging artists and promoting their work.
Owlpha

Owlpha is a unique utility-first NFT collection that offers its holders both social and analytical long-term value. The collection is designed to provide its holders with benefits that go beyond just owning a piece of art. The creators of Owlpha have built a strong community around the project, which is why it has gained significant traction on popular NFT marketplaces like OpenSea and MagicEden. Owning an Owlpha NFT not only provides you with a sense of ownership but also gives you access to a variety of benefits that can be leveraged to maximize the value of your investment. With Owlpha, you can enjoy the best of both worlds – owning a unique piece of art and benefiting from the community and analytical insights that come with it.
Normies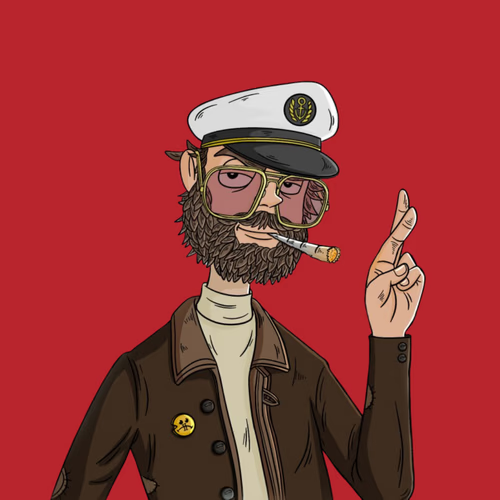 Normies is a blockchain service provider with a focus on Polygon. They offer a wide range of services across multiple blockchain networks, aimed at assisting individuals and projects in growing and achieving their goals. Normies' strategy involves a phased approach, which allows them to tailor their services to the specific needs of their clients.
In addition, they have a unique vision of creating a fresh approach to individual and project services. Normies has also partnered with Magic Eden, a community-centric NFT marketplace, to launch their NFT collections on the Polygon network. This partnership will allow Normies to showcase the next generation of creators and their unique collections to a wider audience.
Gen K

Gen K is a unique collection of 5,555 Polygon-based PFPs created by a community of artists called Generation Kollective. Each PFP is a one-of-a-kind NFT that can be bought, sold, and discovered on OpenSea and Magic Eden, the preferred marketplace for Gen K. The creators of Gen K earn 5.55% of each sale on the marketplace. With its vibrant and diverse community of artists, Gen K is a must-see for anyone interested in exploring the world of NFTs and crypto collectibles.
Crypto Crew

Crypto Crew is a unique collection of superheroes designed to battle against the villains threatening the crypto universe. The Crypto Crew superheroes are featured on a set of 10,000 unique cards, each with varying degrees of rarity and unique attributes. In addition to the card collection, Crypto Crew also has a Polygon Heroes game that can be accessed through their website's gaming tab. The game allows players to join forces with the Crypto Crew superheroes and battle against the sinister villains threatening the crypto industry. Overall, Crypto Crew is a creative and exciting concept that combines the world of superheroes with the growing world of cryptocurrency.
Skurpy Town

Skurpy Town is a unique NFT collection built on the Ethereum blockchain that features adorable and quirky 3D characters designed by a team of talented artists. Each Skurpy has its own unique personality and backstory, making them highly collectible and sought after by NFT enthusiasts. The collection is highly interactive, with Skurpy owners being able to participate in a variety of community-driven events and activities. With its vibrant and engaging community, Skurpytown is quickly becoming one of the most exciting and dynamic NFT projects in the space.
NOWPayments: Accept Crypto Payments on Polygon
NOWPayments is a non-custodial cryptocurrency payment service that offers a range of integration tools for businesses, including a point-of-sale (POS) terminal, various billing tools, mass payouts, donations, and payment tools. With support for over 160 available cryptocurrencies, NOWPayments allows businesses to accept payments on Polygon and other popular blockchain networks.
How to Integrate NOWPayments API for NFT Marketplaces
Integrating the NOWPayments API for NFT marketplaces is a straightforward process. To get started, you'll need an email address and a wallet to receive your payments. Once you've set up an account with NOWPayments, you can create a payment link for your customers by following these steps:
To start accepting payments on Polygon using NOWPayments, businesses need to follow these simple steps: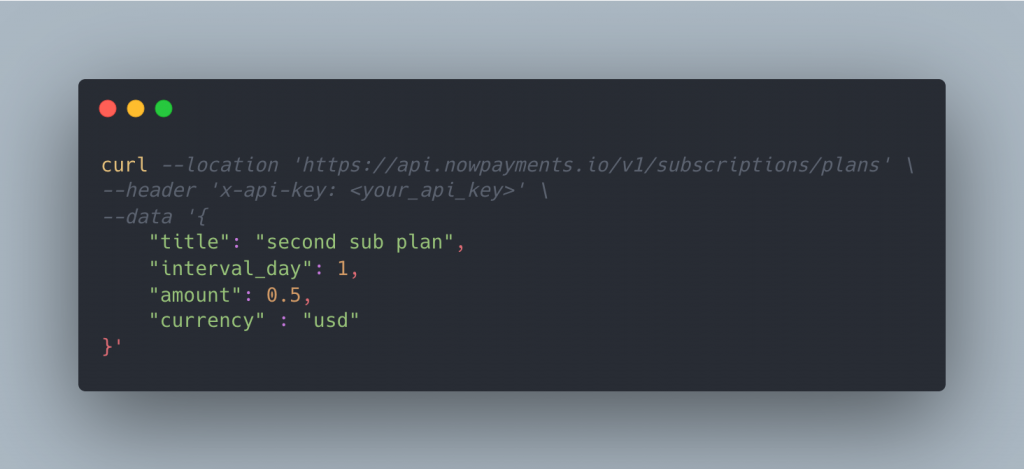 Sign up for a NOWPayments account: Create a new account on the NOWPayments platform to access its suite of APIs, including the Custody API.
Add a wallet and generate an API key: Obtain an API key for your account, which will be used to authenticate your requests to the platform's APIs.
Configure API settings: Set up the API to accept payments on Polygon by specifying the relevant details, such as the supported cryptocurrencies and your preferred conversion options.
Test the integration: Before deploying the API in a live environment, it's essential to test the integration using a sandbox environment to ensure that everything is working as expected.
Custody API by NOWPayments: Secure Asset Management for Crypto Payments
The Custody API is a critical component of NOWPayments' suite of solutions for businesses looking to accept payments on Polygon. This API enables businesses to securely manage their crypto assets, providing features such as automatic conversion and comprehensive billing solutions.
Benefits of Using the Custody API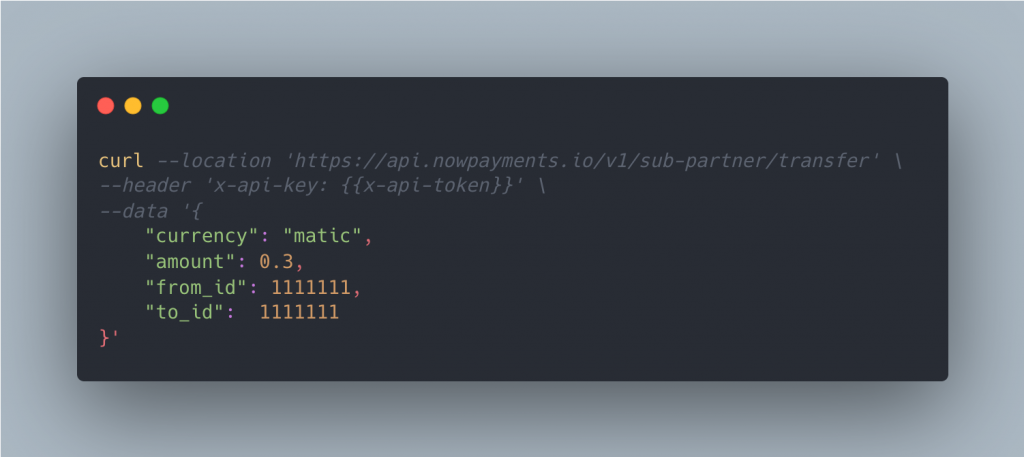 The Custody API offers several advantages for businesses that want to accept crypto payments on Polygon:
Enhanced Security: The API provides robust security measures, ensuring that businesses can safely store and manage their crypto assets.
Flexible Asset Management: The Custody API allows businesses to convert their crypto assets into other digital currencies or fiat money, providing them with greater control over their financial resources.
Streamlined Billing Solutions: The API offers advanced billing features, enabling businesses to generate invoices, manage subscriptions, and track payments with ease.
How to Create an NFT on Polygon
Creating an NFT on Polygon involves several steps, including selecting a digital asset, choosing a blockchain, creating a digital wallet, and minting the NFT on a marketplace. While there are various ways to create an NFT on Polygon, the general process involves connecting a wallet, uploading the digital asset, and configuring the NFT's properties and attributes.
Launchpad and Marketplace Integrations
Many NFT projects on Polygon offer launchpad and marketplace integrations, allowing creators to easily mint and sell their NFTs. These platforms provide a range of tools and services, such as cross-chain support, customizable smart contracts, and seamless integration with popular wallets like MetaMask, Trust Wallet, and Coinbase.
NFT Adoption and Use Cases
The growing popularity of NFTs has led to a wide range of use cases and applications, from digital art and collectibles to virtual real estate and gaming. By accepting payments on Polygon, businesses can tap into a thriving ecosystem of creators, collectors, and enthusiasts, offering unique opportunities for brand awareness, customer engagement, and revenue generation.
Conclusion
Accepting payments on Polygon offers businesses a gateway into the exciting world of NFTs, with a growing ecosystem of marketplaces, gaming projects, and unique NFT collections. By leveraging the power of NOWPayments, businesses can seamlessly accept crypto payments on Polygon and other popular blockchain networks, providing a simple and efficient solution for buying, selling, and trading digital assets. Whether you're an established brand or an emerging creator, accepting payments on Polygon presents a wealth of opportunities for growth and success in the NFT space.