Tesla is the ultimate dream car of many people on the planet, and crypto investors are not an exception, especially given the extreme popularity of the company's CEO, Elon Musk, in the crypto community. The recent Tesla's announcement about the huge purchase of a staggering $1.5 billion worth of Bitcoin also contributes to the carmaker's reputation as a crypto-friendly brand. Ultimately, such a move clearly indicated Musk's, an avid supporter of the fiat alternatives, intention for Tesla to start accepting Bitcoin as a payment method. Nevertheless, the company is not rushing to deliver this option to its clients, and it remains unclear when exactly it will do it. Yet, people who cannot wait to get their hands on a new Tesla can already pay with Bitcoin and make their dream come true.
About Tesla
Tesla's Growth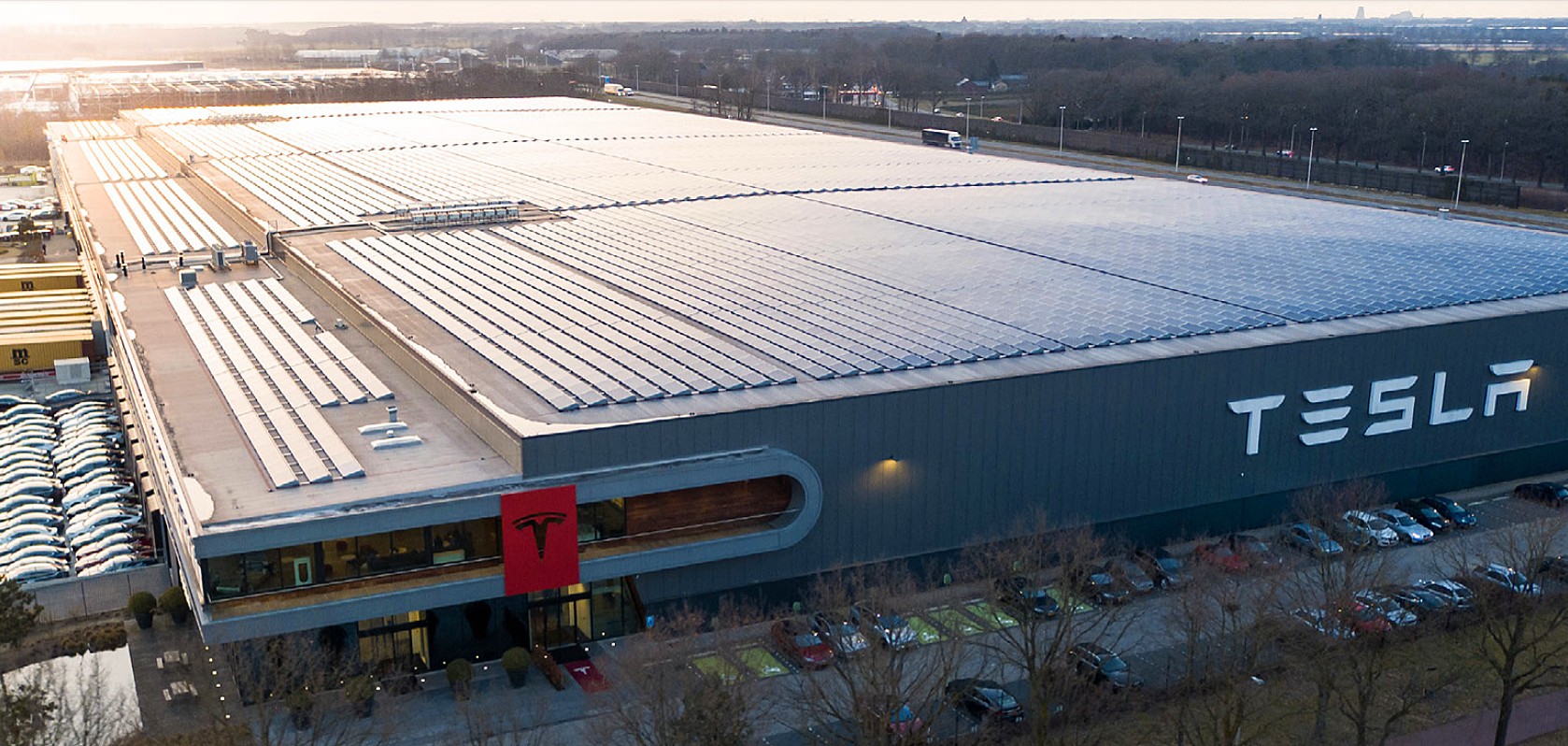 Contrary to common belief, Elon Musk did not found Tesla; instead, he was among the first investors in the company, and his initial contribution of $6,5 million made him chairman of the board of directors. Currently, Musk owns 21% of Tesla's stock and does not have a desire to sell his stake. Over the years of its existence, Tesla has survived major financial problems and even escaped bankruptcy. Today its value surpasses $500 billion dollars which is more than that of the eight largest global auto manufacturers. This puts Tesla in the spot of a true company of the future that will continue to amaze customers with its excellent auto solutions in the coming years.
The Car Made for Crypto Enthusiasts
Tesla and Bitcoin have a lot in common; they both promote radical and innovative ideas, they both were met with skepticism and criticism, and they both have managed to prove their value to the world. These amazing similarities make Tesla cars a perfect fit for all crypto enthusiasts who are passionate about new technologies and progress in general. Owning a Tesla means not just possessing an exceptional piece of engineering but also being a part of the club of real electric car connoisseurs. Just like Bitcoin, a Tesla car draws everyone's attention and makes people around want to have it.
Advantages of Tesla Cars
Tesla builds cars that easily compete with the most exotic and performance-oriented gas-powered counterparts in terms of speed while at the same time retaining premium features integral for the luxury auto segment. Tesla's models can also boast impressive ranges that allow their owners not to worry much about stopping every hundred kilometers and looking for sources of electricity to recharge their car's battery. Finally, Tesla cars have a minimal impact on the environment since they do not produce any emissions, as well as noise pollution. Thus, driving a Tesla implies being committed to minimizing one's carbon footprint and staying eco-conscious.
Tesla with Bitcoin
As was mentioned earlier, Tesla has not yet added Bitcoin as a possible payment method but many experts have already shared their opinions on how the company will organize the process. Some believe that customers wanting to buy a Tesla with crypto will not have an opportunity to pay in installments due to serious fluctuations of the currency. There is also uncertainty about the pricing and whether Tesla will set a price in Bitcoin or in fiat. Nevertheless, one can expect that numerous fans of the company and cryptocurrencies will definitely order their cars as soon as the Bitcoin payment option becomes available.
Buying Tesla with Crypto Right Now
The US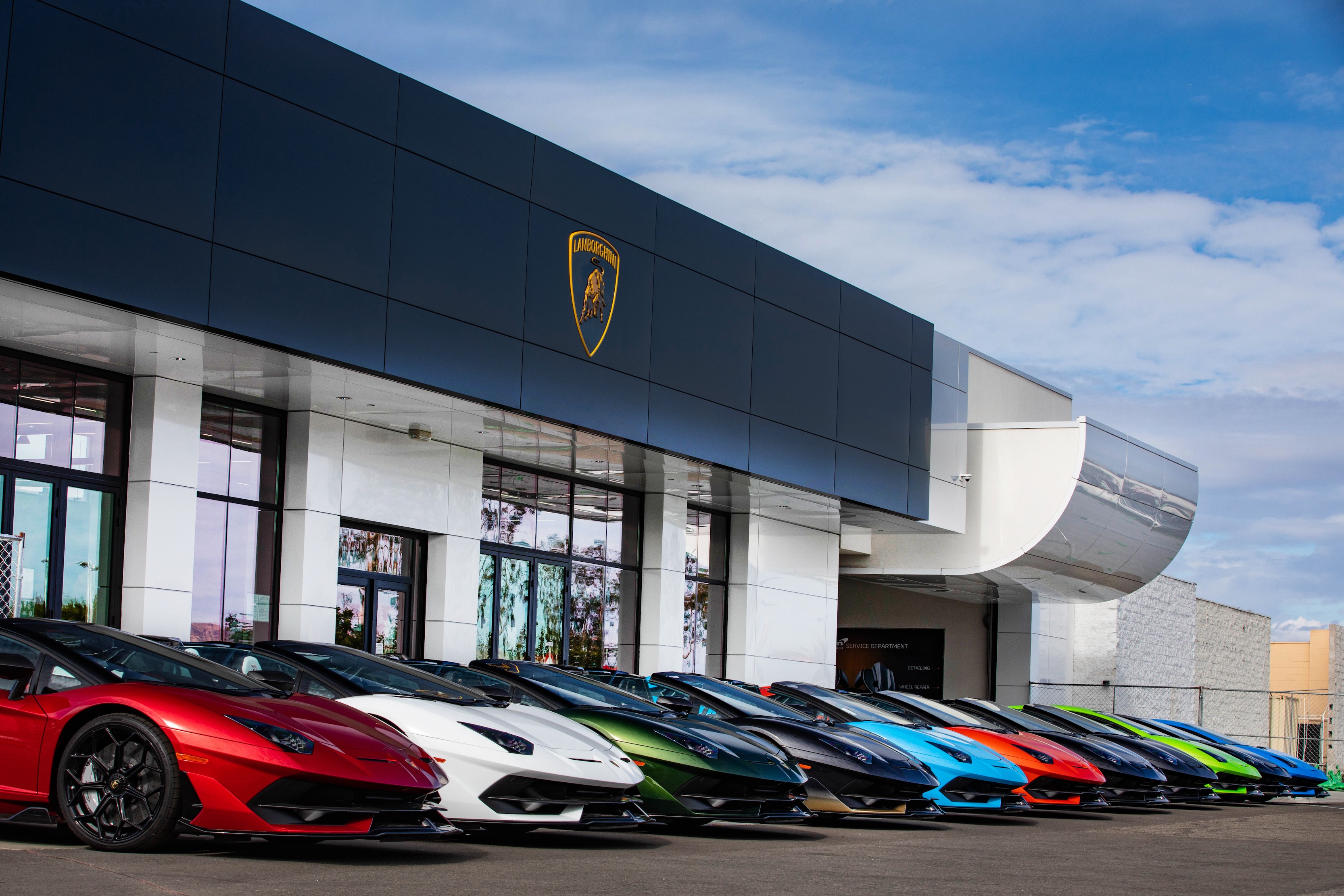 With the company delaying the start of its Bitcoin-enabled sales, it becomes more difficult for crypto investors to wait for the moment when they will be able to spend their funds on a coveted Tesla. Yet, there are car dealerships that already accept Bitcoin and welcome crypto enthusiasts to utilize their services.
In 2013, Lamborghini Newport Beach became the first-ever American dealership to sell a Tesla car to its customer for Bitcoin. The seller still accepts cryptocurrencies and even had a 2020 Tesla Model X in stock which anyone who had $95,000 could buy.
The UK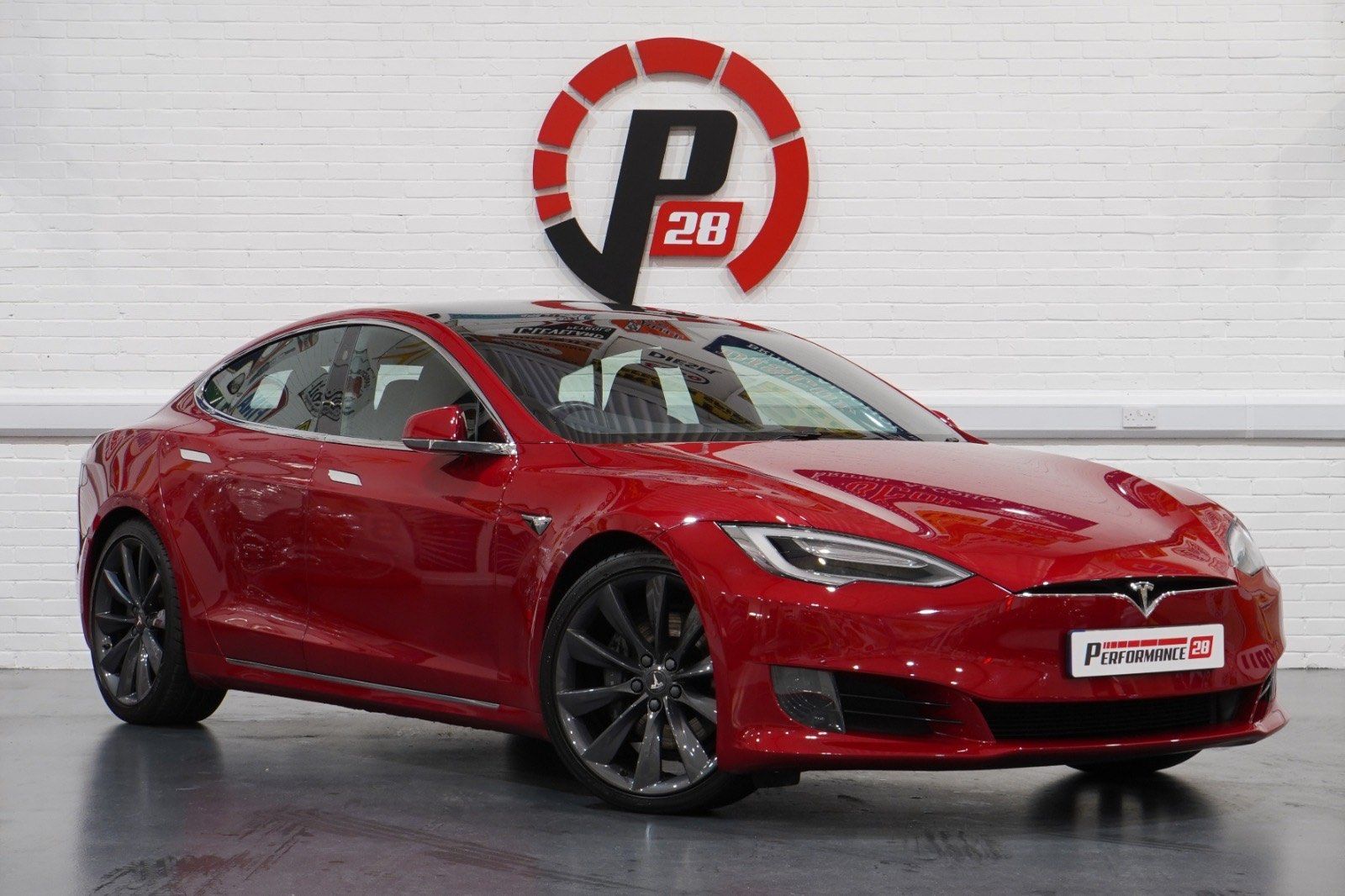 The UK has a great number of dealerships offering Tesla cars at affordable prices, yet only a small portion of them accept cryptocurrencies. This limits the choice for people who intend to get a new vehicle by paying for it with their coins. Luckily, there is a platform in the UK that seeks to facilitate the process of acquiring a new car using cryptocurrencies, even from fiat-only dealerships. AutoCoinCars offers its customers an extensive assortment of available car deals, including Tesla models, which crypto enthusiasts can obtain using their favorite currency.
Europe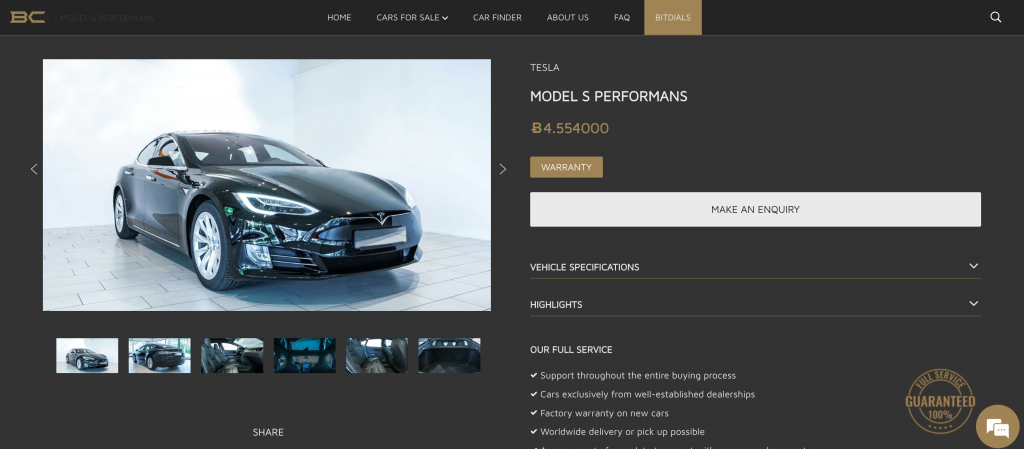 Crypto investors from Europe also have a chance to get hold of a Tesla by paying for it with their crypto funds. BitCars is a reliable dealership service that operates in European cities and offers worldwide shipping. Currently, it has several Tesla cars available, including Roadster, which is a particularly valuable piece of automotive history. Moreover, BitCars provides their clients with an opportunity to pay not only with Bitcoin but also with altcoins. Apart from Tesla cars, the company additionally sells all kinds of premium and luxury vehicles, from BMWs to Jaguars, as well as motorbikes and exclusive cars from the 1920s and the 1950s.
Renting Tesla with Crypto
International
Buying a Tesla is a considerable investment that not everyone can afford or simply wants to spend that much money on. Yet, if the urge to learn what it feels like to drive a Tesla is too overpowering, car rentals can be a great solution. Qeeq is a platform that features various deals of international car rentals and provides users with a large selection of vehicles. Clients of the service can rent a car with Bitcoin practically in all major cities of the world, and Tesla options are also available in some of them. Qeeq allows its users to pay rent with Bitcoin even if the company from which they rent a car does not accept it.
Europe
Europeans have another option of renting a Tesla with their crypto. Lurento is an exemplary car rental which operates across Europe and has three Tesla models which their customers can utilize. The company accepts Bitcoin and fiat currencies.
Prospects of Bitcoin in the Automotive Industry
The recent investment in Bitcoin on the part of Tesla and its following announcement about crypto payments has definitely triggered the interest of other major carmakers in the fiat alternatives. It is quite possible that in the next year or two, the list of auto brands accepting coins will grow substantially, making Bitcoin a new industry-standard payment method.