March 11, 2021, 4 PM UTC, NOWPayments – a crypto payment gateway – hosted its very first Clubhouse session on Horizen, ZEN payments and their benefits.
At first, the discussion was focused on crypto payments in general. A guest that joined the room first elaborated on his crypto payments experience.
Points of interest
One of the most efficient ways to accept crypto payments and not suffer from volatility is to deal in stablecoins
At the same time, with the high Ethereum fees, it makes sense to explore the Tron blockchain
The world keeps evolving. We moved from cash to debit and credit cards almost exclusively, leaving paper money behind, and soon cryptocurrency may replace the cards completely.
Soon, the room got a surprise visit from the co-founder of Horizen Labs, Rob Viglione, for whom such a Clubhouse experience was also a first, much like for the NOWPayments team.
Rob talked about Horizen, Horizen crypto, his vision on the future of cryptocurrency, crypto payments on Mars and interplanetary systems, and he also shared some stories about his own crypto payments experience.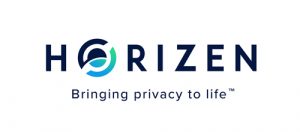 Points of interest
ZEN crypto appeared as a result of Rob and Rolf's mutual desire to bring something that would outperform BTC in terms of anonymity and privacy into the world
The mission statement of Horizen is all about data integrity, information privacy, and empowering people through blockchain technology.
The recent NFT craze is a perfect example of how it is always exciting to find new use cases for the Horizen blockchain. In this case, for example, the blockchain might find a use case involving tracking the authenticity of the NFTs (a spontaneous idea from Rob). The concept here is not to replicate something, but to create something new inspired by what already is here.
A perfect payment gateway, in Rob's opinion, is the one that would be able to provide the smoothest and most seamless of experiences for the business, allowing for fiat conversions, mass payments, and what have you – based completely on the companies' needs, so that the need for fiat would be gone.
When asked about his own ZEN payments experience, Rob said he tries to pay with ZEN as often as possible to support the use cases of Horizen. The craziest thing he bought with BTC was a cigar in Africa, which (much like the famous pizza story) ended up costing much more than originally intended.
Some of the questions asked included:
What do you think people will pay with on Mars?
What would the interplanetary payments system entail?
Conclusion
This Clubhouse session may have marked the beginning of weekly meetups hosted by the NOWPayments team, as well as a start of the Horizen Clubhouse room meetings.