Did you know you can withdraw your crypto payments to fiat with NOWPayments? Learn how to convert crypto to fiat.
Any person who has not been living on a mountaintop for the past ten years has heard about cryptocurrencies and their advantages. There are plenty of benefits when compared to the standard mediums of exchange. Today crypto is a valuable asset which is openly traded on multiple platforms and serves as a legitimate payment method. Yet, there is still a plethora of issues concerning cryptocurrencies and their status in the global economy, which hinder the onset of mass adoption. Some people remain hesitant to join the ranks of the crypto community. Thus, crypto-to-fiat exchanges become an indispensable tool for crypto investors. They ultimately let them utilize their funds to the full extent.
Businesses also can take advantage of this mechanism and open their services and products for purchase to the crypto enthusiasts by deploying a crypto payment gateway with NOWPayments.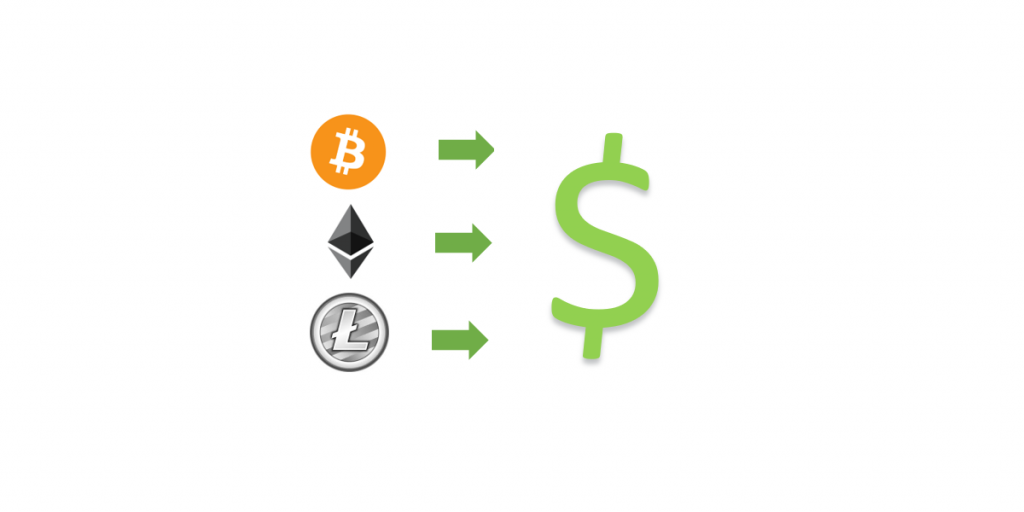 Key Points
The primary benefit of converting digital assets to fiat for crypto investors is the ability to access a larger number of services and products
Crypto payment gateways provide enterprise with a chance to accept sums in cryptocurrency and automatically convert them to fiat
By converting customers' crypto payments to fiat, businesses can avoid volatility inherent to certain coins
Advantages of Crypto-to-Fiat Transactions
For Crypto Investors
When speaking of cryptocurrencies, it is impossible not to mention their qualities that are superior to fiat. Cryptocurrency transactions are generally faster and, in some cases, take less than five seconds. Moreover, they do not involve any third parties such as banks or other financial institutions and are entirely peer-to-peer. Transferring money on the blockchain is more secure because the data on each transaction is forever recorded in a digital ledger which is decentralized and distributed across the network.
Unfortunately, the only area where fiat currencies still beat crypto is the mainstream acceptance as a payment by vendors. Despite the efforts by large companies such as Tesla to make crypto adoption a new trend, there is still a lack of companies that feature the option of crypto payments. In situations when there is no other way for crypto investors to buy a product than to pay with fiat, exchanges become essential. Converting crypto to fiat assists crypto enthusiasts in expanding the choice of goods and services available to them. Storing money in crypto and exchanging it for fiat when the need arises can be a reasonable course of action for people who plan on sticking to cryptocurrencies in the near future.
For Enterprises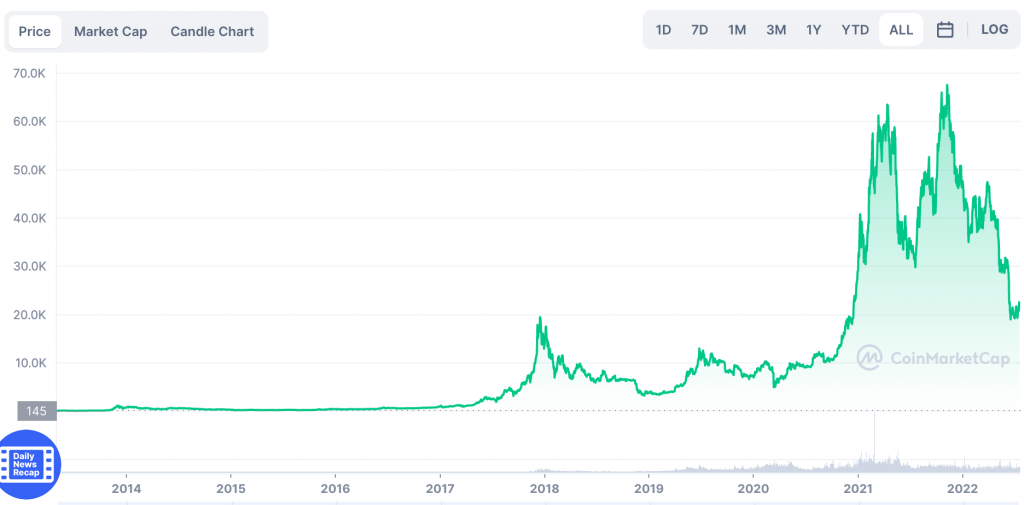 The notion of mass adoption, the idea of cryptocurrencies use reaching the scale of fiat, has been occupying the minds of members of the crypto community. Since the days of Bitcoin's launch, it has been the hot topic. Yet, businesses have been reluctant to accept digital coins because of the uncertainty related to taxing and other legal issues. Moreover, the high volatility of currencies such as Bitcoin still prevents thousands of enterprises from taking a step towards the implementation of crypto payments.
At the same time, companies which choose to stay away from cryptocurrencies potentially miss out on a great opportunity of gaining crypto investors as their clients. Luckily for such businesses, nowadays, there are many crypto payment processors on the market that facilitate the process of crypto-to-fiat transactions, which can automatically convert digital assets to dollars or euros. Thus, businesses can start accepting cryptocurrencies and subsequently attract new customers but still receive payments in fiat.
How to Convert Crypto to Fiat?
Crypto Exchanges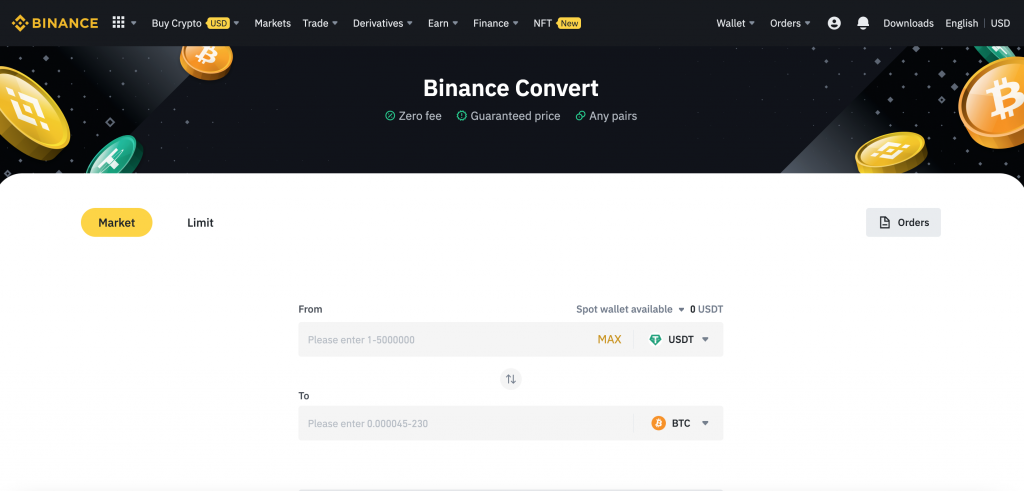 Exchange platforms are a dominant force in the crypto market since they account for a large chunk of crypto transactions taking place on blockchains. Exchanges allow people to store, buy, and sell their crypto by charging them fairly small fees. Overall, exchange websites and apps constitute the most beginner-friendly and easiest way to convert cryptocurrency to fiat. Currently, there is a host of exchanges that offer their services to people wishing to cash out completely or simply withdraw a sum of money to cover their expenses.
Binance is among the most reputable exchanges out there, which provides a set of trading instruments for investors and helps users exchange their cryptocurrency. Binance daily processes two billion dollars on average and more than one million transactions per second. It supports main trading pairs, including Bitcoin to USD and Bitcoin to EUR or Ethereum to USD. EToro is another exchange which is in high regard among the crypto community. Just like Binance, eToro offers an opportunity for crypto holders to receive fiat in exchange for their Bitcoin or altcoins.
Nevertheless, both of the platforms exchange only a limited number of coins and tokens. Therefore, to get fiat, holders of coins such as DigiByte (DGB) first will have to convert their funds to another cryptocurrency, which they can then exchange for dollars or euros.
Crypto Debit Cards
Crypto debit cards have been recently in the spotlight as more people started searching for ways to spend their cryptocurrencies on day-to-day transactions. Such cards grant the holders a right to maintain a crypto balance and convert their digital assets to fiat currencies on demand. They are extremely convenient since they open great possibilities for crypto investors to use Bitcoin and altcoins at numerous vendors. Visa, one of the largest payment-processing companies in the world, has been particularly active in striking partnerships with crypto exchanges in producing crypto debit cards. Crypto.com, a cryptocurrency platform with headquarters in Switzerland, is one of Visa's partners in this venture, and it features five cards with various bonuses. Yet, the mechanism behind their crypto-to-fiat conversion is the same. To start paying with these cards, a person has to top-up their card's fiat balance using their crypto wallet. In other words, Crypto.com simply converts the user's crypto funds to fiat when transferring them from the wallet to the card's balance.
Crypto Payment Gateways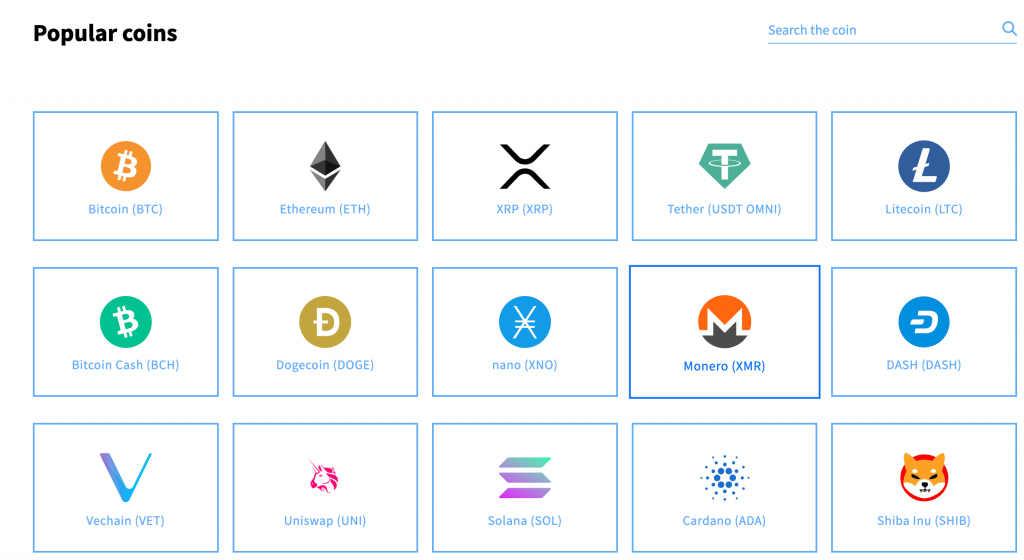 While the two previously described methods showing how to convert crypto to fiat are mostly relevant for individuals, crypto payment gateways are designed to meet the needs of enterprises that want to be able to accept digital assets for their products. Payment gateway functions as a middleman between the customer who pays in crypto and the business which receives the sum in any other form, fiat or another cryptocurrency.
NOWPayments is, without any doubt, the best crypto payment gateway service on the market today. The company's solution can be seamlessly and quickly integrated into the website of any e-commerce store. NOWPayments' gateway is non-custodial, which means that the sum received by an enterprise gets transferred directly to its wallet. The client can choose to accept any of the one hundred and fifty coins and tokens available at NOWPayments and withdraw fiat with our fiat provider Switchere.
Conclusion
Cryptocurrencies are viable means of exchange which people trade extensively every day. Yet, there are still limitations related to crypto payments. Thus, investors and businesses tend to try and convert crypto to fiat. Crypto enthusiasts can use exchanges and debit cards to convert their digital assets to fiat, while enterprises can utilize crypto payment gateways to accept Bitcoin and altcoins.
Note: this article was originally published on April 22, 2021.