Music has been a significant part of most people's daily lives since ancient times. Being more than just art or entertainment, music is a great medium for cultural exchange. Over time the music demand has built a major business industry comprising production, publishing, distribution, album sales, and live concerts. However, each of these music fields still has a lot of unsolved issues.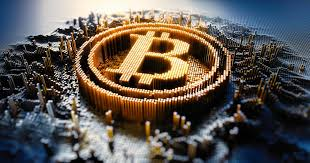 Cryptocurrency & music: what do they have in common? Bitcoin is the most well-known cryptocurrency, but the tech it runs on, the blockchain, is what has the music industry so excited. Currently, the whole world is on the blockchain paradigm shift. Blockchain and many blockchain projects hold enormous potential to rebuild the future of the releasing music industry. It can upgrade the distribution model and funnel more of the revenue towards the music creators. Blockchain can reduce fees between end-users and artists by eliminating middle-men.
The use of blockchain-based platforms and smart contracts leads to transparency in deal-making; privacy, security, and fair exchange of value. It can enable artists and their collaborators to build a new music ecosystem. Blockchain music ecosystem, based on an artist-centric model, allows artists to accept payments fairly for the value they create. Music lovers and fans can consume and share what they love and pay fair value. 
Cryptocurrency Music Industry Background
After a boom in Compact Disks sales in the 1990s, online music service Napster disrupted traditional distribution methods in the music industry. Being founded in 1999 as a pioneering peer-to-peer (P2P) Internet service sharing digital audio songs in MP3 format, it paved the way for today's world of streaming services. Napster offered downloads over the web, and made almost any music free to download. This had greatly affected the revenue of artists and record labels because each track had to be worth the same price for a user. 
In the early 2000s, individual song and album sales continued to decline, and copyright holders began looking for streaming services that could pay for them per "play" or "listen" through ad revenue or monthly subscriptions. Today the music industry belongs to streaming, and now that the format has established itself as a saviour and the future of business, more and more streaming platforms are appearing.
New blockchain features for the music industry
Deals that consider the artist as an equal partner and entrepreneur
Fair division of royalties depending on each person's contribution to the music process,
Transparent distributed ledgers to control a song revenue, the timing and volume of the streams
Voluminous databases that interface with one another and connect the copyrighted material with all their metadata in the digital ledger for all to see.
The usage of data analytics to organize tours, attract sponsors and advertisers, plan promotions and future collaborations with other artists.
The usage of smart contracts that manage rights and increase the value of recording, publishing, merchandise, performance, and all other rights. 
Music artists and producers can earn from users investing in their work via purchasing cryptocurrency tokens
Music artists can create NFTs
Сryptocurrency Music Platforms
#1. Audius 

Audius is the first open-source decentralized crypto music streaming platform controlled by independent musicians, fans, artists and developers instead of a single corporation or major record labels. The Audius's mission is to provide everyone with the option to share, listen to and monetize any audio. This app provides open-source code, 320kbps hi-fi sound (highest sound quality of any free music platform), built-in visualizer, free content, no frivolous platform-level takedowns or account bans, growing community of big and small artists, increased control of their music, ownership of the artist/fan relationship (which no other platform provides) and censorship resistance. 
#2. Choon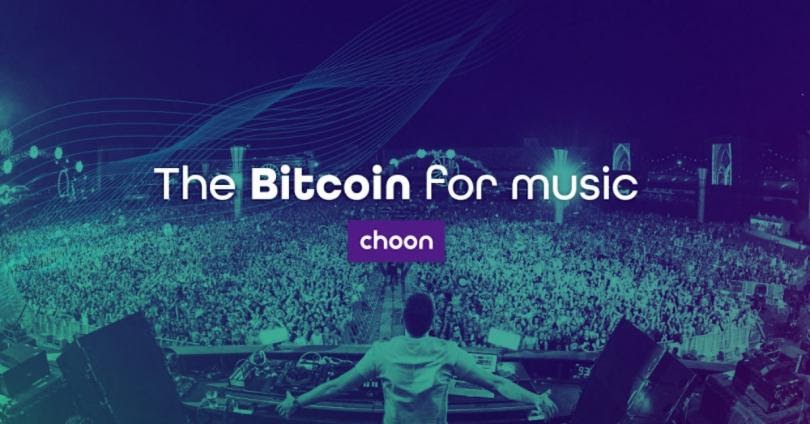 Choon is a music streaming service and an Ethereum-based crypto payments ecosystem. It allows artists to set up smart contracts with each song contributor, ensuring a set share of total income (80%). Instead of waiting for one year to pay artists, Choon can reward them almost instantly depending on the number of streams the DLT recorded per day. When playing a song on Choon, the user's money goes directly to the artist or band via music cryptocurrency called Notes ($NOTES). Choon blockchain also rewards listeners for creating personalized playlists and listening to new music. 
#3 Open Music Initiative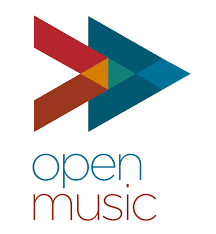 Open Music Initiative (OMI) is a non-profit initiative of leading music and media industry organizations, creators, entrepreneurs, policy experts, and technologists, who like and value music. OMI team is designing an open-source protocol for the uniform identification of music copyright holders and creators. OMI has developed and released an Open Music API and hosted international public gatherings showcasing the implementation of the API. This API ensures compatibility between music catalogues at labels and publishers, and the databases of streaming services or supervision and music licensing companies.
#4.Ujo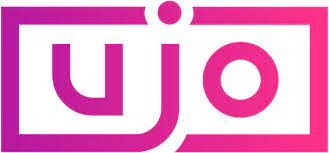 Ujo Music is a decentralized streaming platform combining music and cryptocurrency. It is an Ethereum based and ConsenSys supported music software company that automates royalty payments, connects fans and artists without intermediaries, creates a music ownership rights database, and a music developer toolbox that enables projects to integrate Ethereum. When the Metamask setup is complete, users get access to the ETH-USD exchange rate and purchase directly and securely. 
#5. Emanate

Emanate is a decentralized monetisation streaming platform based on the EOSIO blockchain. This crypto music platform uses blockchain to allow artists to earn cryptocurrency per stream. Like famous streaming companies iTunes and Spotify, Emanate allows listeners to stream music tracks, paying artists in the form of the EMT token. 
#6. Dsound
Dsound is a decentralized Soundcloud based on the Steem community platform. Dsound allows artists to earn STEEM cryptocurrency, which can be exchanged for fiat currency. It also provides an option of a full free download of tracks and allows listeners to stream music tracks, paying artists per engagement (like, comment, or repost). Unlike most other sound platforms in the cryptocurrency music industry, Dsound allows an option of multiple user logins and makes it attractive for labels representing multiple artists.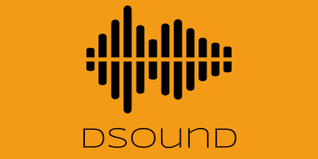 Music Cryptocurrency Coin
One of the main problems of the traditional music industry is mediators that syphon a part of the fan contributions from the music producers' profit, and AudioCoin helps to solve it. AudioCoin (ADC) is a music industry cryptocurrency with its blockchain, built on the Peercoin and Bitcoin protocols to provide a new way for music fans and artists to interact without intermediaries rewarding both artists (producers) and music fans (consumers). 
How does it work?
Fans can make donations in Audiocoin directly to the artist and receive Audiocoin for sharing the Artists' music on social media. Artists receive Audiocoin for every music stream. It is also possible to purchase Audiocoin with hard, cold cash, sell it for cash, or trade it for Bitcoin or any of the other currencies out there. AudioCoin runs on Aurovine-is, an online platform for searching and streaming music, launched in January 2012.
Conclusion
Blockchain has all the opportunities to save the music industry billions by reforming the rights and royalties, ensuring artists, publishers, writers, and everyone in the music industry value chain is paid appropriately. Blockchain can re-establish the way music is produced, sold, bought, listened to and managed fairly and transparently.
However, there are plenty of complex problems to solve:
Right now blockchain platforms are not widely used, and most people have no idea about blockchain 
Most consumers already use an established streaming music platform, it remains much more natural for music lovers to use major platforms — YouTube, Spotify, Apple Music, etc — to listen to their favourite songs. 
Blockchain paradigm is storming the music industry, and it is the bright and fair tomorrow expected by all music lovers and blockchain enthusiasts.