Blockchain is a ground-breaking technology that almost every industry is harnessing to make the most of it. Whether it is finance, medical, or business, every industry is now inclined towards blockchain and cryptocurrency. While blockchain is a distributed ledger that records all the crypto transactions happening in the world, cryptocurrency is a digital currency that people can use to trade assets.
Over the years, there have been plenty of cryptocurrencies introduced by the crypto exchanges that traders have benefited from while strengthening their digital transactions. For instance, BTC (Bitcoin) and Ethereum are two of the most popular cryptocurrencies that have been dominating the crypto market. You can use these cryptocurrencies anywhere if you have a particular wallet application to store them.
In this article, we are going to discuss one such radial cryptocurrency that has been creating a buzz since its launch, i.e., Swipe (SXP).
Swipe SXP – An Overview
Swipe is a cryptocurrency project that provides a suite of crypto-related services, enabling businesses to provide their clients with branded virtual and physical cards using Swipe's infrastructure. Their clients include Binance and FTX.
It sets out on a mission to "make crypto finance mainstream by connecting existing payment networks to cryptocurrencies".
What's NewsWorthy About Swipe?
According to reports, published on the Ethereum network, Swipe SXP is a cryptocurrency token at a current price of $1.93 (June 2021) and a trading volume of $315,523,049.10 38.75% (24h). Swipe is quite a new entrant in the crypto block industry. The entire ecosystem is a multi-asset cryptocurrency, and the pace of development is undoubtedly unmatched. In its first few months, the company was able to bag plenty of noteworthy partnerships with Binance and Coinbase.
The Swipe SXP token has witnessed a 10x increase in its price, which is a massive achievement for a newborn cryptocurrency. This sudden rise in the price came after the company announced their intention of setting foot into DeFi and introducing a suit or protocols and applications which will be governed by the SXP token. It is anticipated that Swipe may convert into a licensed bank – it has a shot.
What is There to Know About Swipe Branded Virtual and Physical Cards?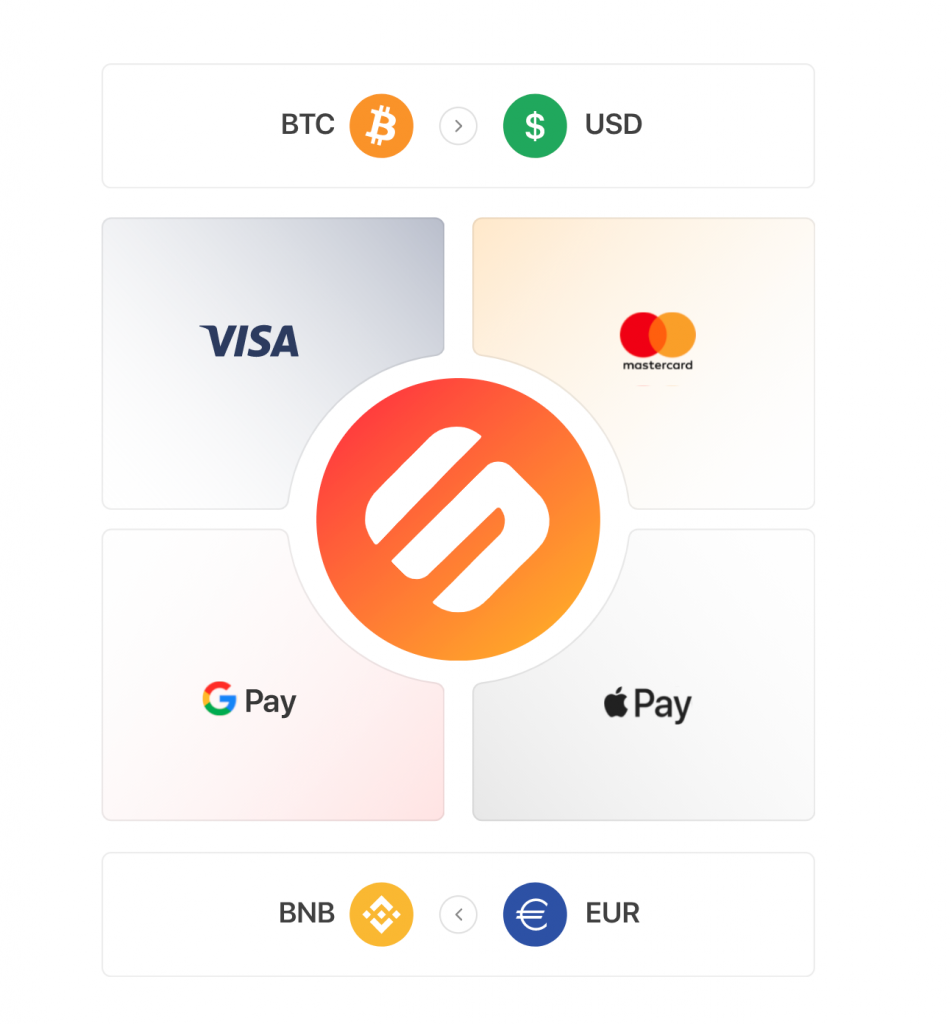 Probably the most interesting highlight of the Swipe SXP are its cards. Swipe helps businesses create card programs so that their users can spend their assets whatever they might be all around the world. This is a way for businesses to use a crypto-to-fiat channel. The cards also provide access to Apple Pay, Google Pay, and Samsung Pay
Before you get a physical card, you can order a virtual card. Then, you will receive a branded one in mail. The card offers NFC support, as well as cross-border transactions, MCC restrictions, PIN controls, and more. All KYC verification parameters are handled via API.
Swipe Pay And Credit – For Merchants And Traders
There are plenty of benefits for the merchants as Swipe facilitates seamless payment solutions. Swipe Pay enables merchants to make cryptocurrency payments. They also have the authority to convert the cryptocurrency into 1 or over 20 different fiat currencies that are available at Swipe. As Swipe is available across 180 countries, merchants don't need to give the credit checks.
Swipe Credit is another prominent feature of the company, which is a centralized crypto lending platform. One can withdraw 50% of the USD value of the collateral cryptocurrency. The interest rates start from 6% per annum. The cryptocurrencies that are available for loans include PAX, DAI, ETH, SXP, USDT, USDC, BCH, EOS, XRP, BTC, AND LTC.
Swipe Savings For Better Convenience
Saving cryptocurrency will result in making your future secured. With Swipe Savings, you can deposit any of the available 12 cryptocurrencies in exchange for the annual percentage yields (APY) of up to 14%. You can lock or unlock the assets; the longer your funds are locked in Swipe Savings, the higher the APY. There is also a feature where the most reputed Visa Debit cards are locked into the Swipe Savings, and you can accrue the interest.
Swipe Issuing – Bridging the Gap Between Physical And Digital Assets
Swipe Issuing enables third parties to build a digital and physical cryptocurrency debit card without any hassle. All the heavy lifting, including the compliance, terms of regulations, network demands exchange, setup fee, insurance fee, is done by Swipe. The cards can be customized in terms of their features and design. Even Binance uses the Swipe Issuing for the Binance Debit Card.
What is Swipe Network?
It is an ecosystem composed of DeFi protocols and applications which are currently under process. The Swipe Network comprises Swipe Finance, Swipe Swap, Swipe Governance, and Swipe Staking. It is imperative to note that all the Swipe Network's DeFi products are also available at Binance blockchain as well. Let's take a brief look at all the products.
Swipe Finance
It is a decentralized lending platform that is similar to Compound. Swipe Finance facilitates lending and borrowing half a dozen Binance Chain and Ethereum based cryptocurrencies that include USDC, USDT, ETH, DAI, BNB, and BUSD. Just like Compound, it will have dynamic APY.
Swipe Swap
An automated market maker (AMM), Swipe Swap, facilitates swapping between assets on Ethereum or Binance Chain. Users can deposit their Binance Chain and Ethereum token to the protocol for better liquidity. For this, they will receive a part of 0.3% trading fees.
Swipe Governance
Swipe Governance is a brand new initiative where the users and SXP holders can vote for proposed changes to the protocols or table any proposal on Swipe Network. It takes 3000000 SXP tokens to table a proposal on the network, and 1 vote is equal to 1 SXP token. With Swipe Governance, the SXP holders can make a change in SwipeFi, Swipe Swap, the interest rates of SXP. It is a radical transformation in the crypto market that is all set to turn the tables.
Swipe Staking
Swipe Staking is meant for Swipe holders to stake Ethereum or Binance chain based SXP tokens in the Swipe network. From the SXP reserves, 20000 SXP will be distributed to the stakers daily for over 4 years. Once the SXP tokens have been distributed, the stakers will receive transaction fees on the network. With these SXP tokens, stakers can also vote in Swipe Governance.
What is Swipe Token ICO?
Swipe SXP tokens had two coin offerings: 1st sale on August 1st 2019, and 2nd sale on August 2nd to 9th 2019. The first sale managed to bag 3.9 million USD by selling 19.5 million SXP at 0.20 USD. The second sale was a breakthrough where it accumulated 8 million USD by selling over 40.5 million SXP at 0.20 USD. The remaining 240 million SXP tokens were distributed among the Swipe team and founders. They have been time locked in smart contracts, which will release 600 000 SXP tokens monthly to the Swipe team.
The Bottom Line
With every cryptocurrency entering the crypto market, the industry is leveraging its potential. Every cryptocurrency is bringing something new to the table with its range of benefits and features. Swipe SXP is one such revolutionary cryptocurrencies that has been successfully delivering crypto solutions to the customers.
Swipe must have done the right thing somewhere, and that's why Binance CEO decided to purchase Swipe right away. It is still a surprise how such a small company can be responsible for launching a massive IO of their token and partner with the cryptocurrency goon, all in a year. With SXP token to be used for its powerful protocols in the governance, Swipe and its products and applications have a promising future.