Today, buying coffee with Bitcoin, or pizza or a smartphone with any crypto is a usual thing, but what about chairs, curtains or maybe a soft rug? This is also not nonsense anymore. Now Overstock accepts cryptocurrency.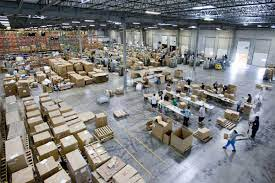 Overstock and Cryptocurrency
Overstock.com is American online furniture and home decor retail company founded in Midvale, Utah in 1999 by Patrick M. Byrne. Overstock is focused on discount prices for the designs offering a wide variety of stylish home decor, lighting, jewellery, goods for kids, electronics, clothing and shoes etc.
Founded more than 20 years ago, Overstock has been a pioneer in the crypto world, concentrated on blockchain technology. Overstock began accepting cryptocurrency, Bitcoin (BTC), in 2014, so it became the first major retailer to accept cryptocurrency following a partnership with crypto exchange Coinbase and pay taxes in the state of Ohio using Bitcoin. The company initially used third-party technology for its sales, but more than 10 years ago it started launching its own.
Nearly five years later, the company started generating from $68,000 to $120,000 in cryptocurrency revenues weekly. According to the percentage statistics of overall revenue from each state that came from purchases with cryptocurrency, Overstock's top five states are Alaska, Delaware, Oregon, Wyoming and Hawaii. Now Overstock has about sixty-five blockchain programmers and developers based at the company's new headquarters near Salt Lake City.
In 2014, Overstock founded a subsidiary, Medici Ventures, to manage and control its investments in blockchain-related firms, and to be able to sell cryptocurrencies.
What Cryptocurrency Does Overstock Accept?
Later Overstock decided to diversify its cryptocurrency acceptance, and on August, 8th, 2017, Overstock.com released news about its partnership with the world's leading instant digital asset exchange ShapeShift.
Through this joint effort, Overstock accepts all kinds of cryptocurrency. This means that ShapeShift is not only a service for Overstock's crypto payments that allows customers to make purchases by using any of the cryptocurrencies available, including Bitcoin (BTC), Ethereum (ETH), Monero (XMR), Litecoin (LTC), Ripple (XRP), Dash (DASH), Bitcoin Cash (BCH), etc. Thanks to ShapeShift it became possible for consumers to convert digital currencies between different coin types. With this move, Overstock is now the first major retailer to accept multiple forms of a cryptocurrency payment.
"For that reason, we have been an early proponent and adopter of cryptocurrencies. ShapeShift has provided an elegant way for users of any digital currency to transact seamlessly and privately across chains, and we're excited to harness that ability to the benefit of our customers", Overstock CEO Patrick M. Byrne said.
Overstock Cryptocurrency Trading Platform
tZero ATS is a blockchain-based alternative trading system. The U.S. Securities and Exchange Commission (SEC) and FINRA are its regulators. It is a "financial technology company, two related registered broker-dealers, a registered investment adviser and an accredited investor verification company." tZero is a subsidiary of Medici Ventures, an Overstock's subsidiary, and was funded with help from an ICO. It was launched to make initial coin offerings (ICOs) more legitimate and supervised and to allow companies to create and issue tokenized assets for investors onto a distributed ledger known as the blockchain.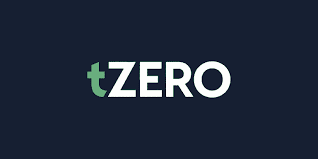 tZERO (ATS) is the main alternative trading system for trading and issuance of security crypto tokens. tZERO ATS is the first reported blockchain-based security trade in 2016. In fact, tZERO ATS is the largest world secondary trading platform for digital securities. It changes the game enabling average investors, through its subscribers, to trade shares of private companies. In the tZERO ATS ecosystem, all sellers and buyers trade through a dark pool, the strategy that allows tZERO ATS to act as a matchmaker in the transactions.
Private liquidity is another market where tZERO is capable of revolutionizing. Today, firms continue to remain private and focus on fundraising campaigns that are exclusive to accredited investors (investors that have over $1 million in liquid assets). Known as private Series A funding rounds, these events are not available to most investors. tZERO provides the market with an easy way to tokenize and trade high-quality securities across a variety of industries, so it makes tZERO the first effort to bring greater transparency and efficiency to capital markets through their next-generation trading platform.
tZERO Crypto App
tZERO Crypto is a non – custodial cryptocurrency wallet and exchange services allowing customers the ability to purchase, sell and store certain cryptocurrencies through the tZERO Crypto mobile application. This cryptocurrency trading app was launched to create a regulatory bridge between cryptocurrency and fiat currency for retail customers.
Overstock Cryptocurrency
The tZERO token (TZROP) is an ERC-20 token and is offered as a security to qualified accredited and non-accredited investors under the US and other laws. The tZERO token will pay 10% of adjusted gross revenue to token holders quarterly, subject to board approval and the conditions precedent (for substitutes replacement requirements) specified in the offering memorandum.
OSTKO is a digital dividend, tradable on tZERO exclusively, and each preferred stock is entitled to future dividend payments. The OSTKO token represents a digital voting Series A-1 preferred share of Overstock, paying a 16-cent annual dividend to OSTKO holders, with the right to use common shares. OSTKO is the second asset to trade on the PRO Securities ATS, and available to be traded only through broker-dealer subscribers to tZero.
Conclusion
Cryptocurrencies made a huge leap from the financial universe to the mainstream, and Overstock is pulling it farther into more everyday uses. Overstock is currently the leader in the shopping and cryptocurrency sphere. Having accepted cryptocurrency as a payment system, Overstock used it not just as a marketing ploy, but as a unique tool for global digital currency and trading development.