Acceptance, availability and widespread use of cryptocurrency have certainly changed the way financial transactions are conducted. With the help of blockchain technology, cryptocurrency has revolutionized digital payment systems. Today there are plenty of cryptocurrencies that have become the primary mode of transactions between a seller and a buyer. 
Be that online or offline – you can start accepting crypto NOW!
The Dawn of Cryptocurrency
Just like any other evolution or revolution in the financial world, cryptocurrency also had its share of ups and downs that it overcame. Basically, it is a digital asset that works as a medium of exchange that offers a secure and robust transaction facility. Blockchain is a distributed ledger that holds all the transactions happening with crypto.
During the evolution, Bitcoin has risen to become the most popular crypto in the industry due to its high yielding power. In the past two-three years, the value of Bitcoin shot from $1000 to $19,000. You can easily buy or sell cryptocurrencies using various crypto exchanges like Binance.
Advantages of Payments in Cryptocurrency
There's no doubt that cryptocurrency is a real head-turner when it comes to its features. Over the years, cryptocurrency has proven to be an accessible, safe, and efficient mode of payment for people worldwide. Here's why cryptocurrency is so prominent:
Better Transparency: Crypto operates on blockchain technology. It stores information about the transaction, creating a sense of transparency for all. Blockchain does not have a centralized authority, so it is decentralized without any third-party involvement.
 
More Investment Opportunities: As the prices of cryptocurrency shoot up, the investment opportunities for people also increase. Many IT corporations are staking their money to make blockchain technology that can be used in the financial markets. 

No Human Factor: There are plenty of bottlenecks involved in transacting using fiat currency, and one of the major hindrances is the human factor. Blockchain established freedom of transaction in cryptocurrency. Smart contracts eliminate the need for human assistance. 

Hacks and Scams Prevention: Hacks and scams are highly prevalent in digital transactions. But cryptocurrency bypasses those threats using the blockchain technology that makes all the transactions easily traceable. With the accessible data on the blockchain and increased transparency, cryptocurrency becomes non-hackable. 

No Additional Charges: Remittance and fund transfers with fiat currency often require some additional charges that become a costly affair. There are no such issues with cryptocurrency. Sending money through cryptocurrency does not have any additional fees. You only have to submit transaction fees for the payment.
Fast and Safe Transactions: The major highlight of cryptocurrency that makes it highly accessible is its fast and secure transactions. The lightning-fast transaction speed increases the optimality of the transactions. Without the involvement of third parties, the transactions become faster and more reliable.
Widely Accepted Form of Payment: Due to its robust features and secured function, cryptocurrency is now accepted as a common form of payment. Retail and banking sectors are gradually adopting cryptocurrency as the mode of payment. Not only online, but even offline businesses are also taking crypto as digital payments. 
Businesses That Accept Bitcoin or Other Cryptocurrency Offline
Since its inception, cryptocurrencies have been used as a digital payment mode by many people. Earlier, people could only use cryptocurrency for their online services, but today, there are lots of offline businesses as well that accept cryptocurrency. Many offline service providers have started providing cryptocurrency payment option.
If you are also trying to find ways to pay in cryptocurrency offline, here are a few offline businesses that you might be interested in. 
Food And Beverage
One of the first businesses to accept offline crypto payments was definitely food and beverage chains. You can pay using your crypto funds at some of the popular food joints. They generally accept cryptocurrencies like Bitcoin, and altcoins from the customers.
Pizzaforcoins has made buying pizza with Bitcoin easier than ever. It is a California based crypto payment mode that helps you to exercise it on famous pizza outlets like Dominos and Pizza Hut. Subway, McDonald's, Pizza Hut, Burger King are some of the international food joints that accept offline crypto payments.
Additionally, many independent pubs, clubs, and bars are open to crypto payments. You can simply scan the QR code and make the payment using Bitcoin.
Travel Agency
Many online travel agencies like Travala adopted crypto payments a long time ago. Some of the famous brands include airBaltic, CheapAir.com, Abitsky.com, and many others that have facilitated crypto payments.
Many local offline travel agencies have also welcomed crypto payments for customers who want to use their crypto investments the best way possible. You can book flights, buses, and even hotels with these travel agencies using Bitcoins and other popular cryptocurrencies. There are more and more travel agencies which accept crypto payments.
Those who don't find online bookings their cup of tea can simply turn to offline bookings with crypto. Bitcoin Cash (supported by NOWPayments) has made it way easier for you to buy tickets both offline and online. It has seamlessly enhanced the customer experience for crypto users to book tickets offline.
Taxi Services
It was not long ago that taxi services started to accept digital payments through e-wallets and credit cards and debit cards. In addition to all these payment methods, taxis services have also begun taking crypto payments. For instance, the largest taxi service company Cooperativa Radio Taxi 3570 in Italy, accepts Bitcoins from the passengers.
Countries like Hungary and Budapest have also introduced Bitcoin payments for their taxi services. Among all the digital payment options for taxi services, it can be asserted that cryptocurrency will emerge as the most popular one.
Not all taxi services worldwide have started accepting Bitcoin payment. Still, it can be reasonably asserted that cryptocurrency will become a prominent part of digital payment for taxi services in the coming years.
Education Fees
With a wide range of benefits offered in each educational course, the fees of institutions and universities are sky-high every year. It often becomes challenging to make big payments with cash. Hence, digital payments were introduced to make payments more manageable.
Bitcoin was added as part of digital payment for education. It was the University of Nicosia that first accepted Bitcoin as payment for its Digital Currency course. After that, many mainstream universities in the world started accepting Bitcoin as their tuition fees. Students can now pay with Bitcoin for enrolling in a particular course.
The famous European School of Management and Technology in Berlin takes Bitcoin for all their management courses. In the coming years, the use of Bitcoin as tuition fees will only increase further, enhancing the reach of cryptocurrency as the ideal payment method.
Retail Merchants
It can be summed up that all the businesses that were accepting digital money are gradually moving towards cryptocurrency. Many online retailers have already started using BTC payments for their goods and services. ECommerce stores like Amazon and tech giants like Microsoft have already contributed to the popularity of BTC payments.
Egifters like Gyft remain a competition of Amazon when it comes to selling gift cards with Bitcoin as the payment method. The brick and mortar stores like departmental stores, drug stores, apparel showrooms, electronics stores, etc. have started accepting Bitcoin as the standard payment. In Japan alone, there are approximately 260,000 commercial facilities using BTC payments in exchange for their products and services. Just like Japan, many other countries across the globe have been accepting Bitcoin payments.
Generally, a QR code is used to make Bitcoin payments when buying in retail stores. It has brought a wave of technological evolution in digital transactions by eliminating the chances of fraud and increasing the ease of payments. Those who have stacked some Bitcoin can now use it in local stores. It will not take long for offline retail stores to start accepting cryptocurrencies for their products and services.
Automobile Industries
When you are looking to buy a new automobile, your first instinct would be to think about arranging the finances. Today, automobile brands offer a wide range of payment methods for their customers that have eased their hassles. From cash to digital payments, there are plenty of payment modes.
Cryptocurrencies have become the newest option when it comes to digital payment modes. Many popular automobile brands trust cryptocurrencies like Bitcoin as a medium of exchange. Tesla is a leading luxury car brand that was first to accept Bitcoin as the safest mode of the transaction as it does not have a dealership and facilitates the direct company-to-customer sale.
Another automobile brand that is popular for the use of Bitcoin is BMW, which offers its customers the choice of BTC payments. There are many Bitcoin ATMs as well where you can get the Bitcoin for further payments. Currently, only BMW in the United States uses Bitcoin as the medium of exchange. BMW dealerships in other countries are also thinking of bringing in Bitcoin in their dealings.
The Bottom Line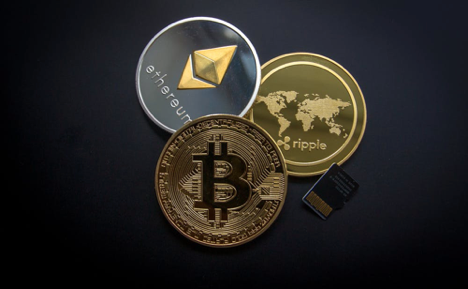 Cryptocurrency has become a commonly used mode of payment in the financial world. The importance of cryptocurrencies like Bitcoin is known to all. Since its inclusion in the financial world, the popularity of cryptocurrency has only skyrocketed. Every day it is emerging as a thriving technology that eliminates human involvement, increases transparency, and reduces the chances of hacks and scams.
No doubts that it is being used as a primary mode of payment for many businesses. Even offline companies are also embracing the benefits of crypto payments. Not just online, now customers can also benefit from the offline crypto payments as well.
The extensive use of cryptocurrencies like Bitcoin and Ethereum simply implies that they have become an integral part of the financial markets, and it will not be long when the cryptocurrency completely dominates the digital payment across the industries.
The above-mentioned were some of the popular offline businesses that have taken up crypto payments and increased customer experience.