We at NOWPayments are thrilled to share the exciting updates from March! We've been working tirelessly to enhance your experience and provide more options for you to accept payments in your preferred cryptocurrencies. We also expanded our coin offerings by adding multiple new assets. Additionally, we had the pleasure of visiting SiGMA Dubai, where we connected with many industry leaders and showcased our latest advancements. We're excited to continue our mission of simplifying crypto payments and making them accessible to everyone! Let's dive in.
New assets
TUP
BOBA — check out the page!
RON (fiat)
STKK (BSC)
DINO (ETH)
ETHARB
USDTARB
ARB — check out the page!
New Features and Updates
Fiat on-ramp is now available for gambling industries
We have recently partnered with Guardarian to offer a new fiat on-ramp service for the gambling industry. This new feature allows users to pay with any fiat currency they wish, eliminating the need to visit exchange websites and buy crypto. With NOWPayments and Guardarian's partnership, users can easily convert their fiat currency to crypto and make payments directly to gambling sites.
The fiat on-ramp service is particularly useful for the gambling industry, which has traditionally faced challenges in processing payments due to regulatory issues. Additionally, customers can pay using the method they are most familiar with, and merchants can choose to accept the currency they prefer.
API
Updated API documentation: https://documenter.getpostman.com/view/7907941/2s93JusNJt
The updated API documentation for NOWPayments provides you with extensive information on how to integrate the payment processing platform into your software. The API allows for third-party solutions to be integrated into platforms, enabling communication between different software. With over 160 cryptocurrencies accepted, NOWPayments offers customization options through its integration.
Find Recurring Payments API (Email Subscriptions Feature), Extended Custody API, Payments API, Currencies, Payouts API, and Conversions API following the link above!
A new payout/validate-address endpoint
NOWPayments has introduced a new payout/validate-address endpoint to enhance user experience and reduce the number of dropped payouts caused by invalid addresses. With this new feature, partners can now check the validity of addresses before creating mass payouts, which helps to shorten the chain of dealing with dropped payouts. This new addition is expected to greatly simplify the payout process.

Account
Custody Update
NOWPayments has recently introduced a new feature that allows users to withdraw any amount of cryptocurrency from Custody, instead of having to withdraw the whole sum.
Registration flow
We have changed the registration flow, making it even easier for users to get started with cryptocurrency payments.
In the last step of the registration process, users are given the option to skip adding a wallet and proceed to explore the various services offered by NOWPayments. This feature allows users to take their time and familiarize themselves with the product before adding a wallet.
This latest update is part of NOWPayments' ongoing efforts to make cryptocurrency payments more accessible and user-friendly for everyone.
Adding the wallet
When a user attempts to create a payment link or activate custody on NOWPayments, they will now be presented with an "add wallet" window.
The copy button on the invoice
Rearranging the wallet order
One of the latest updates to NOWPayments' platform is the ability for users to rearrange the order of their specified wallets. This feature allows users to prioritize their preferred wallets for easier access and a smoother experience. The wallet order can be changed both when adding a wallet and simply in your account.
Conversions update
In the Conversions interface, all cryptocurrencies enabled for conversions are now available, regardless of whether there is a balance or not. This means that users can easily access and manage all their cryptocurrencies without any restrictions.
Fiat Withdrawals
Fiat withdrawals via Switchere got more stable and easier!
The process is simple and streamlined: partners can create an account on Switchere and log in to the payment gateway using their Switchere account. They can then add their IBAN, address, and other necessary details before choosing their desired currency and withdrawal amount.
The minimum withdrawal amount is 15 EUR, while the maximum is set at 15000 EUR. Withdrawals can only be made via SEPA, ensuring a fast and secure process. The set amount will be deducted from the partner's Custody, providing a hassle-free experience for all parties involved.
Partnership Opportunity for Merchants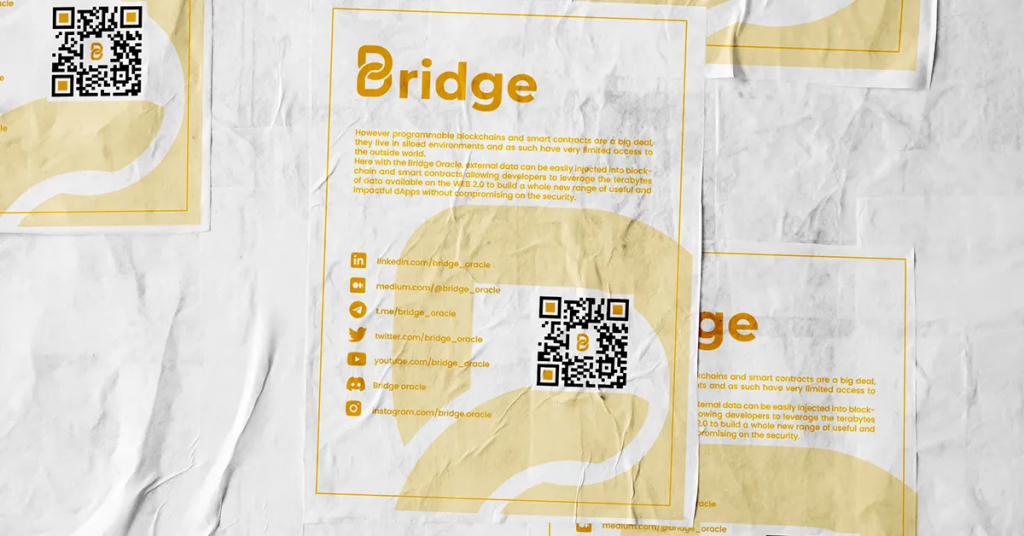 NOWPayments is excited to announce a new promotional option for our clients! If you accept BRG (Bridge Oracle) as a payment option, you can take advantage of a unique opportunity to promote your project on our social media channels. This collaboration between NOWPayments and BRG is a fantastic way to increase the visibility of your project and attract new customers. By accepting BRG, you can leverage your sizable social media following and reach new audiences while expanding your customer base. This promotional option is an excellent way to showcase your project to a broader audience and attract new users to your platform. The team at NOWPayments is always looking for ways to help our clients succeed, and this exciting new promotional option is just one of the many ways we go above and beyond to support your business.
Events
SiGMA Dubai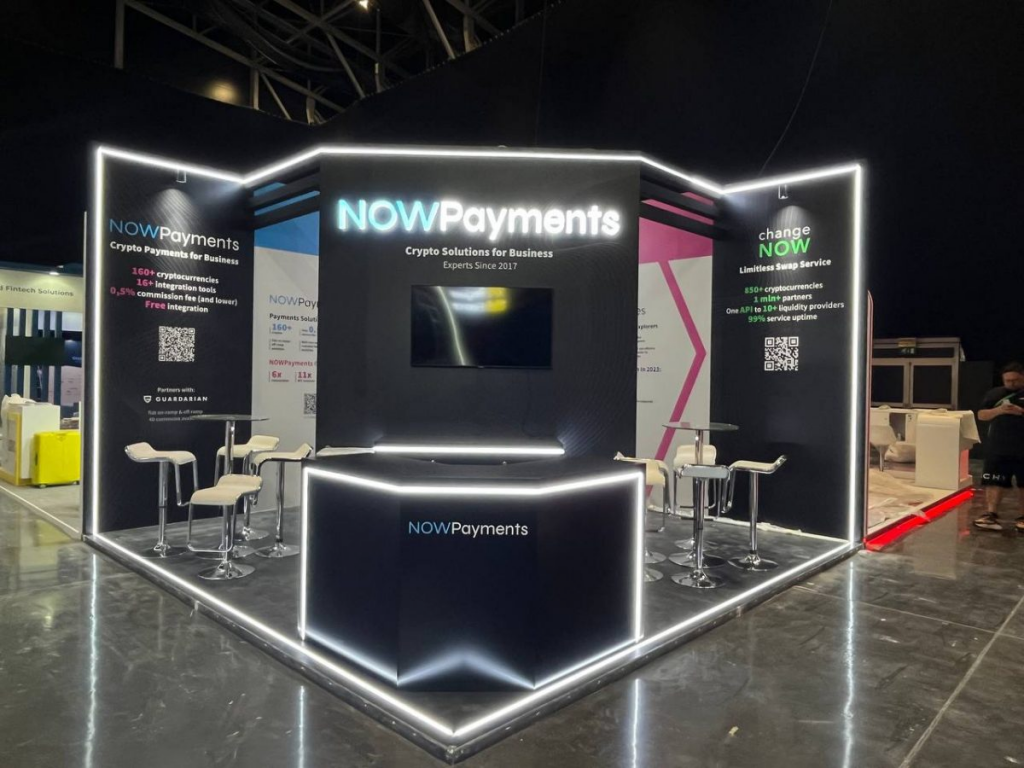 NOWPayments and ChangeNOW teams recently returned from an electrifying week in Dubai, where they attended the SiGMA and the World Blockchain Summit Global Series. The events brought together some of the world's leading blockchain and FinTech thought leaders, policymakers, key government officials, and crypto influencers.
From March 13th to 20th, the teams presented their innovative payment solutions and engaged in discussions on important topics such as Web3, mass adoption, security, verification processes, and, of course, partnerships. NOWPayments CEO Xena Kash gave a rousing speech at the summit, sharing insights on how crypto payments can transform businesses and how to overcome challenges in crypto adoption.

Read the whole recap here!
AMA Sessions
NOWPayments held two AMA (Ask Me Anything) sessions on Twitter in March, one with Bridge Oracle and the other with Polygon Network. These sessions were designed to provide an opportunity for cryptocurrency enthusiasts to ask questions and gain insights from experts in the industry. Both AMAs were well-received, with a lot of valuable information shared by the speakers. If you missed the sessions, you can listen to them on the links below:
Bridge Oracle AMA: https://twitter.com/NOWPayments_io/status/1635670999755796487 
Polygon AMA: https://twitter.com/NOWPayments_io/status/1635248372381802499 or read the recap here.
Conclusion
We have made some exciting updates to our services, including the addition of a fiat on-ramp for gambling industries, stable fiat withdrawals via Switchere, and new assets such as ARB, ETHARB, and USDTARB. We are also offering a promo option for projects that accept BRG.

Together with ChangeNOW, NOWPayments recently attended the SiGMA Conference and Web3 Dubai Summit, where we gained valuable insights and established new connections. These developments have reinforced NOWPayments' commitment to providing exceptional service and being at the forefront of the crypto industry.
Thank you for choosing NOWPayments, and we look forward to continuing to grow and innovate with you!