Meet #FutureIsNow: Interview with our partners from different segments, industries, and continents. We are going to show you insightful use cases from businesses that are already using our service and accept crypto. This time we are speaking with Jesse Walter, co-founder of the crypto fashion brand Cipher Volt.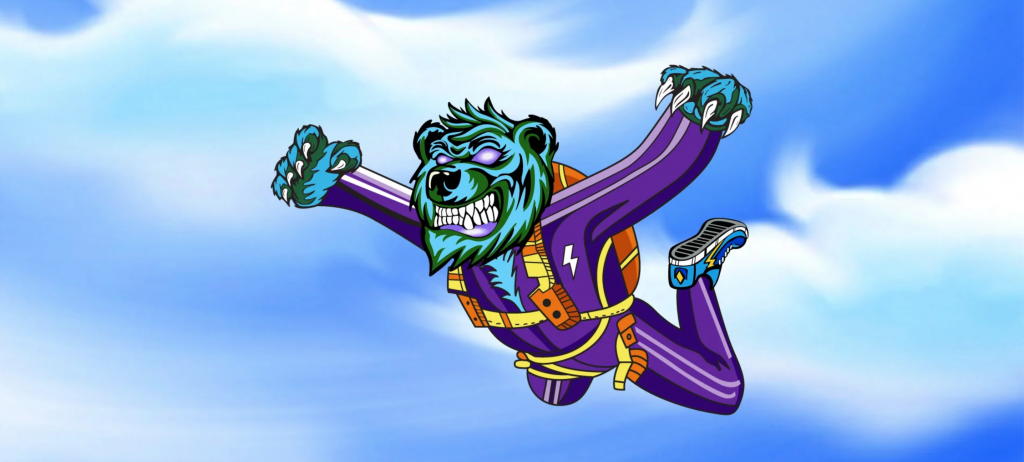 Meeting Cipher Volt
NOWPayments: – Could you please introduce yourself briefly? What is Cipher Volt?
Jesse: – Cipher Volt is a fashion brand in the crypto space. Our motto is "represent crypto thru fashion and art"
– When and why was Ciphervolt created? What is the mission and concept idea behind it?

– We believe fashion grows industries. Our co-founders have backgrounds in fashion, art, and finance. Our passion is to introduce more people to crypto through fashion and we are going into 3 years of operations.
– Can you describe your background before entering the crypto world?
– Our team has experience in the surf/skate fashion industry, art, and finance for over 20 years. We know fashion design, art, and clothing production. We also have sound business practices in running a business.
On Accepting Crypto Payments and Expanding Audience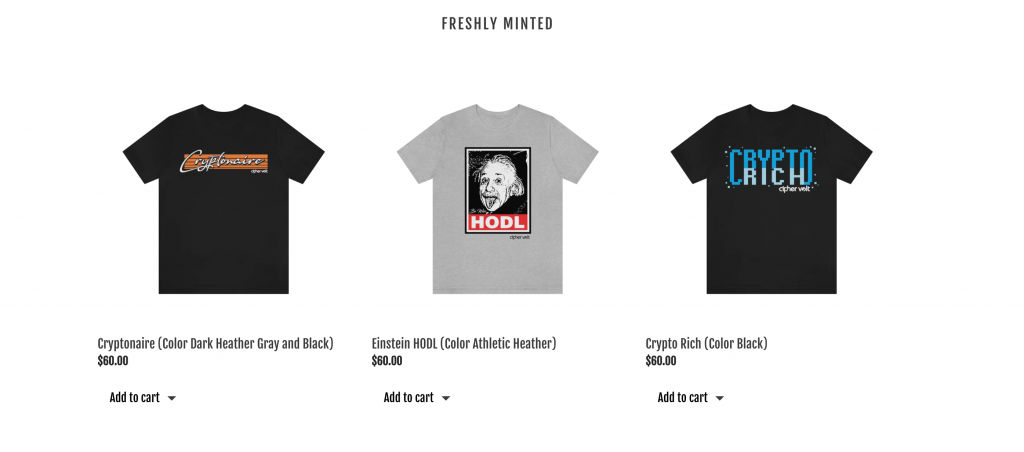 – Why have you decided to enter the crypto world and start to accept payments in crypto?
– We prefer to receive payments in crypto over fiat and our niche is crypto.
– Do you have plans to extend your potential market? Who is your target audience at the moment?
– Our target market is people who want to represent their interest and passion for crypto without having to talk about it and simply by wearing something that shares their interest in crypto.
– What are the long term goals of entering the crypto environment for your business?
– Our long-term goals are to be the leading crypto fashion brand through our experience in business and fashion. We are a high-end brand with long-term plans of dropping Free NFTs with certain designs and collaborating with national retailers on limited-edition designs. We also want to get some of our future mascots into web3 games as avatars for people to use. In the future, we also want to create an exclusive membership where members earn free super-exclusive products and other membership perks.
On Partnership with NOWPayments

– Recently you partnered up with NOWPayments – a crypto payment gateway. What do you see in this partnership and which expectations do you have for your further collaboration with NOWPayments?

– We have been watching many of the crypto payment gateways from before we launched Cipher Volt. We believe NOWPayments is leading the way and continually adding features similar to us continually growing our brand. We also look forward to collabing with and accepting many of the tokens on the NOWPayments network.
– Why have you chosen NOWPayments as your crypto payments gateway for partnering? What do you appreciate about it especially?

– The support is second to none of the competition from our personal experience reaching out to many of the options.
– What are your criteria for choosing a long-term business partner?

– We want to do our best choosing partners that we believe are going to be around for a long time like us. We have been building for years with a very long track record, and working with sustainable long-term companies is important to us.
– Which positive benefits do you see for your business from partnering with NOWPayments and starting to accept crypto payments?

We're a crypto fashion brand, we should accept crypto. Using NOWPayments we have peace of mind you guys are the leader adding good tokens to accept.
– Did you think about collaborating with some big crypto players in the market?

– Yes, we love collaboration.
On Favourite Cryptocurrencies and Mass Adoption

– What are your favorite currencies to accept on Ciphervolt? Which other currencies do you wish to integrate into your payment methods?

– We'll start out by saying BTC and the stabletokens. You'll see announcements of other tokens we'll be adding soon, we're very excited to partner with and accept other tokens.

– What crypto projects do you admire?

– We admire every project working for the long-term building through a bear market. It's much easier to build something in the bull market. We are enjoying going to the next level in a bear market. We believe that is a sign of a potentially great project.

– What do you think about the future of crypto mass adoption? How soon will we see crypto payments in every shop next door?

– It's happening and it's coming. Volatility is a major obstacle. We're going to do our part in fashion. We have a couple of local businesses around us that accept crypto and we go there.