What if there was a platform that could unite people around the world and reward everyone according to their contribution? Horizen is on a mission to build such an ecosystem, fully decentralized, robust, sustainable, and responsibly private.
There are four main advantages to the Horizen tech: it is private, secure, highly reliable, and scalable. Its main products and services include Zendoo, Zennodes, Sphere by Horizen, Horizen Development Environment (HDE), Horizen Academy, and the Horizen Community Council (HCC).
The mainchain works as a classical Proof of Work model, while sidechains that process thousands of transactions per second have adopted the Proof of Stake algorithm. The blockchain is thoroughly protected from the infamous 51% attack issue and enhanced with TLS end-to-end encryption between nodes for impeccable security.
Horizen ZEN is also perfect for payments.
What is Horizen?
Horizen is an interoperable blockchain network designed by a global team of developers for the purpose of building real-world use-cases such as dApps, services, and various products. The Horizen project boasts to be one of the most secure interoperable blockchain ecosystems out there.
It was created in May 2017 by Robert Viglione (check out this Clubhouse meeting with Rob Viglione) and Rolf Versluis and was initially called ZenCash. A year later the project renamed itself Horizen.
Horizen is backed by an impressive decentralized node infrastructure of 43,032 active nodes for additional security and resilience against malicious threats and failures. Running a ZenNode can be done by anyone who wants to contribute to the ecosystem and at the same time, earn some additional Horizen crypto.
Zendoo: Sidechain System
Horizen's sidechain platform – Zendoo – is meant to help various businesses and developers around the world create their own blockchains, both private and public. Think of it as a customizable scaling technology but completely secure and decentralized.
Zendoo's framework suggests that any type of rule can be deployed as a sidechain while the mainchain monitors whether these rules are being followed. Among the obvious benefits – absolute scalability, the freedom of the app design, and flexibility to change components whenever required.
As for decentralization, Zendoo surely takes it seriously. The sidechain platform is powered by ZEN – blockchain's native cryptocurrency – and doesn't need any third parties to perform backward transfers. Moreover, Zendoo makes use of zk-SNARKs for efficient withdrawal validation.
The Sphere by Horizen App
Sphere is a multifunctional app by Horizen that acts as a launching point of all the services it offers. If you care about your finance's privacy, that's an app to consider. The Sphere app features a wallet that handles both private and regular transactions and Zenchat – a messaging app that boasts unprecedented security.
Zenchat allows sending private personal or group messages, and even create private channels. However, communications will cost a certain amount of ZEN to prevent spamming. All the messages are recorded on the blockchain and properly encrypted, so data leakage is out of the question.
The desktop app is available for Mac, Windows, and Linux.
ZenDAO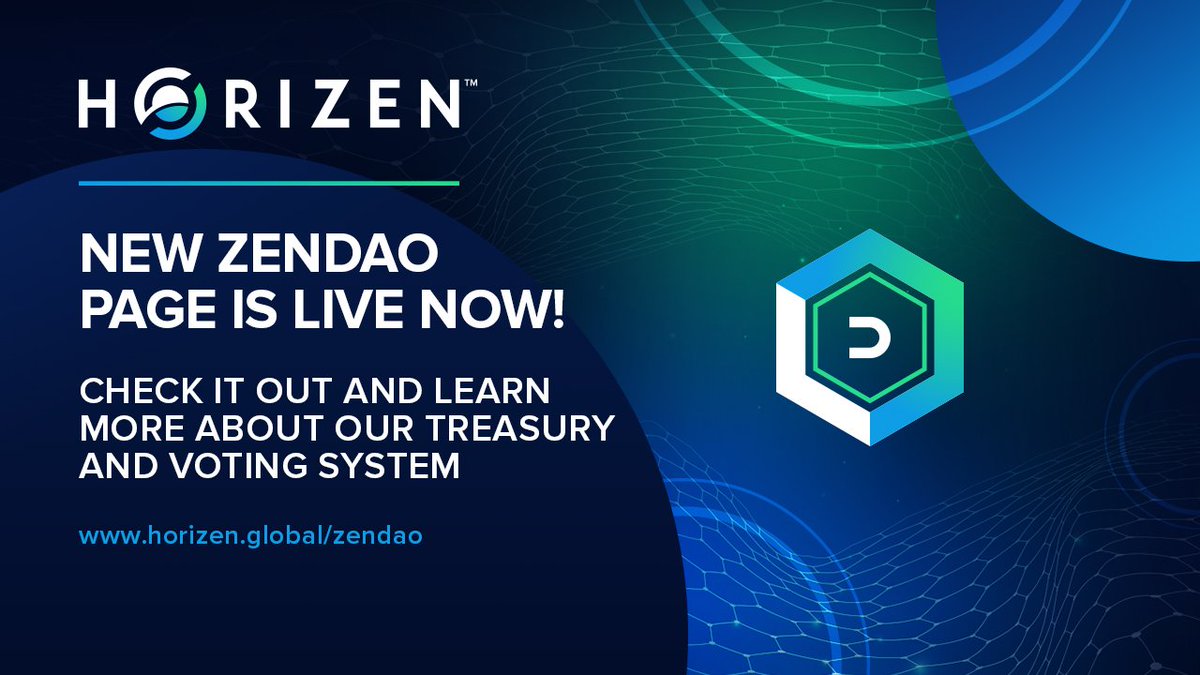 Similar to many other DeFi projects, Horizen established a DAO – decentralized autonomous organization – a voting system that will determine how funds are allocated. To maintain the governance system decentralized and keep it sustainable you need organizations like a DAO in charge. ZenDAO will take advantage of economic theory, game theory, and liquid democracy to provide a fair funds allocation.
Now, how will it work? Proposals for the funding pool are evaluated and voted upon by the ZEN holders, weighted based on the staking share, and counted to determine whether the proposal is accepted.
Twenty percent of the block rewards goes to the fund dedicated to the development of the platform.
Academy
Many popular (and popular wannabe) blockchain platforms create educational portals to raise their level of expertise and give back to the community, and Horizen is no different. It offers in-depth explanations of the basic blockchain terms and topics such as technology basis, privacy, and Horizen platform itself.
The students are encouraged to choose their level (beginner, advanced, and expert levels included) and study the topics one-by-one.
Horizen Zen Crypto: What's the Catch?
ZEN is a native currency of the Horizen ecosystem with a total supply of 21 million. One of its key features is optional privacy that offers extended anonymity to those who find this important. There are two available types of addresses for ZEN – T-Addresses for regular transactions and Z-Addresses for shielded private ones.
Horizen practices Responsible Privacy: although they do not support illegal activities, the creators of the project believe that everyone deserves a right to send anonymous transactions be it to your friends or family or a merchant you prefer to hide from your regular bank statement.
ZEN can be easily purchased via fiat currency or other digital coins on the majority of mainstream exchanges, and you can store them in one of the official or third-party software (or hardware) wallets. Besides, you can earn ZEN by running a Node or while contributing your power and engaging in mining. And there's an opportunity to get free ZEN via Horizen Faucet. To claim your free ZEN on a daily basis you need to register an account on the platform.
The creators of the cryptocurrency wanted to make sure that the currency will be used as a legitimate payment method – and not just used as a speculation tool. They are constantly renewing the list of payment providers that work with ZEN and the list of merchants around the world that accept ZEN payments. From Ukraine to Nigeria, Venezuela and the US – ZEN works as a solid payment solution in all the corners of the world.
ZEN as a payment option
Many merchants already accept Horizen crypto as payment.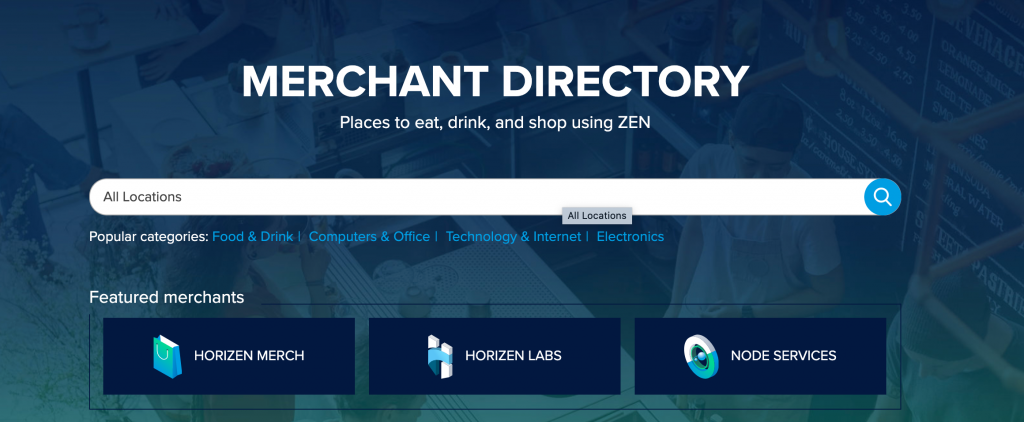 Start accepting Horizen ZEN.
FAQ
What does Horizen Crypto do?

Horizen is an efficient network with high throughput. While Horizen is recognized as one of the most promising projects in the industry, its native cryptocurrency, ZEN, is regarded as a coin with an excellent efficiency of transactions.

How do you stake a Horizen?

You can easily stake Horizen. For staking Horizen, you can decide to run one or multiple Secure or Super Nodes on the Horizen Network.

How do I get Horizen Crypto?

ZEN is featured on numerous exchanges, so it is no problem to get hold of it. These include ChangeNOW, Coinbase, Binance, Huobi, and many others.

What is Horizen token?

ZEN is the native currency of Horizen. One of the main focuses of ZEN is privacy. ZEN has a total supply of 21 million coins.

Is Horizen coin a good investment?

Horizen is a reliable project, however it's always important to do your own research.
The Bottom Line
What lies ahead for Horizen? This year the team behind it is planning on launching a full release of their sidechain network on the mainnet and add a new scaling tech Directed Acyclic Graph (DAG). Apart from that new community initiatives, listings, and partnerships are to be expected.
The founders of the Horizen platform are obviously passionate about the tech they are building, and we can only expect further development achievements.