Coming home after a hard day at work, you would want to cuddle up with a cup of tea and turn on Netflix, right? (And pay for it in crypto, in a perfect world). Or at least see other people accept crypto as payment in your favorite TV-series. Which ones? Well…
NOWPayments Studios presents: Bitcoin, the Actor.
As Bitcoin hit $19,800 in 2017, the world finally noticed that something exciting was happening. By the way, have you noticed that? Because it's never too late to start accepting Bitcoin as payment and join the whole action-packed crypto thing.
Mainstream media reporting on BTC surged back then like crazy and the entertainment industry quickly caught up with the trend. And then films, music, and TV shows across the world gained a whole new crew of stars, or assets, in short – cryptos. Especially Bitcoin, the Keanu Reeves of crypto.
So, before NOWPayments releases a movie of its own, read this exclusive review about crypto taking over Hollywood and the film industry, as well as various TV shows. Netflix, HBO, Hulu, mainstream Crypto TV shows – Bitcoin left no stone unturned.
Cause crypto is cool, you gotta accept it.
Crypto in TV shows and Films
You just know something is booming once it appears on Netflix or in a Hollywood film. But what was first, the chicken or the egg? Did crypto appear in movies because of its high value or did it gain this value because it landed the role? In any case, the whole situation has been driving adoption of BTC amongst the general public.
Anyway, let's move on and see the biggest TV shows that have featured Bitcoins and altcoins.
And you know, if these people on the screen deal in crypto, you might want to try that out too, why not – accept crypto as donations, for example, see where it brings you.
Popular TV-shows and Cryptocurrencies
Some of the popular TV-shows that featured cryptocurrencies such as Bitcoin (BTC), Ethereum (ETH), and Ripple (XRP) include:
1. Billions (Season 5, Episode 1)
Bitcoin and cryptocurrencies premiered on the popular Showtime TV show, Billions, in the first episode of the fifth season of the show. No spoilers here, just general info: it appears a US Attorney (played by Paul Giamatti, as Chuck Rhoades) is trying to pin down a billionaire entrepreneur (Bobby Axelrod, played by Damian Lewis) for financial malpractices. Bitcoin is mentioned in a negative tone, though, as Rhodes asks a suspect if the digital token is backed by anything but a "bunch of mathematical equations".
But, who wouldn't love a genius Super-Villain, we ask you?
"So your multitude of computers can solve abstract math equations resulting in the mining of Bitcoin, worth millions right now but backed by what?"
The suspect fires back at the US Attorney asking what the dollar is backed by.
If you know – please write us on Twitter – we are all very interested.
The third season also briefly referenced cryptocurrency and Ledger hardware wallet. In the episode, which aired in 2018, Axelrod pays $1 million in crypto to a trader at his hedge fund in cold storage.
The show is also partly written by Ben Mezrich, author of "Bitcoin Billionaires", a book explaining the rise of Gemini cryptocurrency exchange founders and crypto aficionados, Tyler and Cameron Winklevoss.
2. Silicon Valley (Season 5, Episode 7)
Multiple Emmy-nominee TV show, Silicon Valley, a comedy show about a couple of friends living those hyperactive Silicon Valley startup lives, also featured Bitcoin, cryptocurrencies, and initial coin offerings (ICOs) in a couple of episodes.
NOWPayments suggests: Got a startup? Accept crypto payments! Got a couple of friends? Make a startup and accept crypto payments. Can you see the general concept here?
In the fifth season, episode 7, Gilfoyle, one of the partners at Pied Piper, the startup, suggests the company should look into ICOs to raise capital from cryptocurrency tokens. The episode directors further created a presentation showing reasons on why to raise an ICO instead of a Series B funding round.
Wanna know more about ICOs? Shoot us a question on Twitter or in the support chat!
3. Mr. Robot (Season 4, Episode 8)
Golden Globe-winning TV show, Mr. Robot, a cybersecurity based movie starring Rami Malek, also mentioned Bitcoin and crypto in one of its episodes. Unlike most of the other TV shows mentioning Bitcoin and crypto as a payment asset and its transactional benefits or cons, Mr. Robot dives into the whole security of crypto thing – explaining the mixing aspect of cryptocurrencies in its fourth season, episode 8.
The antagonist of the show, Elliot Anderson (played by Rami) is shown working on a Bitcoin mixer, a tool that is used to further obscure the public nature of cryptocurrencies. A crypto public address is also shown in the course of the episode, leading to donations from crypto fans who watch the show.
By the way, it's easier to get crypto donations using NOWPayments donation widget, FYI.
4. How to sell drugs online (fast)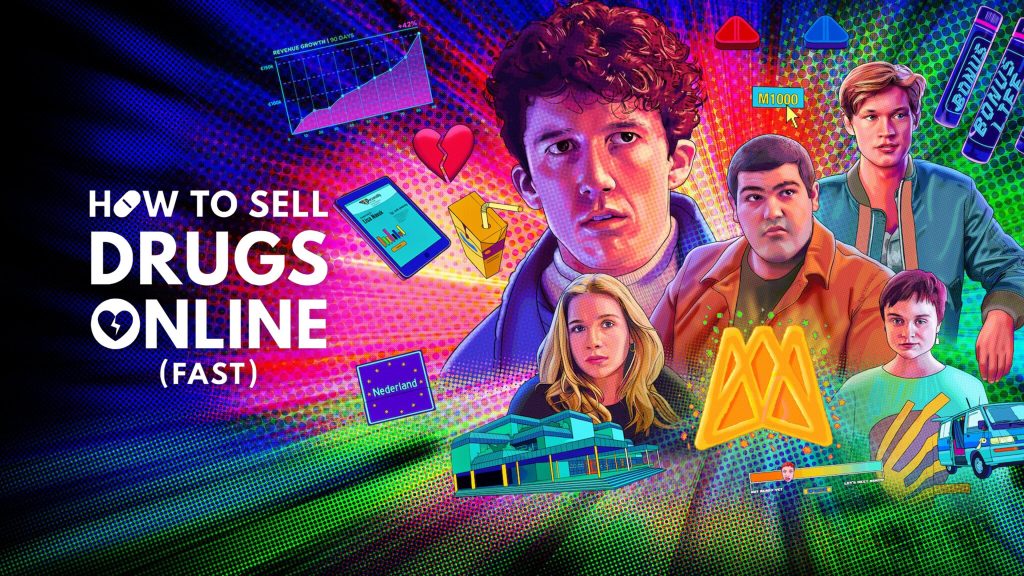 It is customary for Netflix to follow the trends and capitalize on them. As cryptocurrencies gained mainstream adoption, Netflix added "How to Sell Drugs Online (Fast)" to its catalog of TV shows in 2019. The TV show is about an 18-year old German teen who sells drugs online for cryptocurrencies.
But bear in mind – crypto is NOT designed for that, its main idea is freedom and independence from the current financial system and governments that strive to control all funds.
The comedy-drama web series, co-created by Philipp Käßbohrer and Matthias Murmann, shows the decentralization and private nature of cryptos in facilitating the drug trade.
Don't do drugs – do crypto.
Movies and documentaries based on Bitcoin and cryptocurrencies
A lot of TV shows and films have featured Bitcoin in the past, including the popular shows mentioned above. Now, let's talk about them movies! Here is a list of some of the movies featuring cryptocurrencies:
Cryptopia: Bitcoin, Blockchains, and the Future of the Internet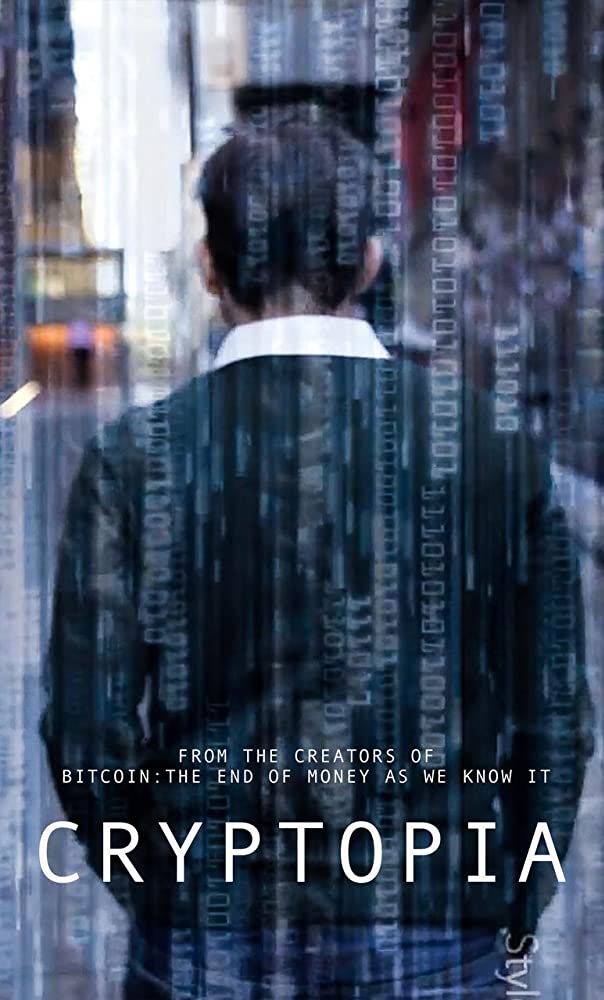 The Torsten Hoffmann-directed film revisits Bitcoin and sets out to explore the evolution of the blockchain industry and its new promise. This is "a deep dive into the crypto ecosystem and blockchain technology" that reveals everything related to the industry, its major narratives, conflicts, and the major players behind it— including Vitalik Buterin and Charlie Lee. Watchers loved the movie for being informative, instructive, and very much direct to the point. Even if you are new to crypto, it's worth watching this movie!
Open Source Money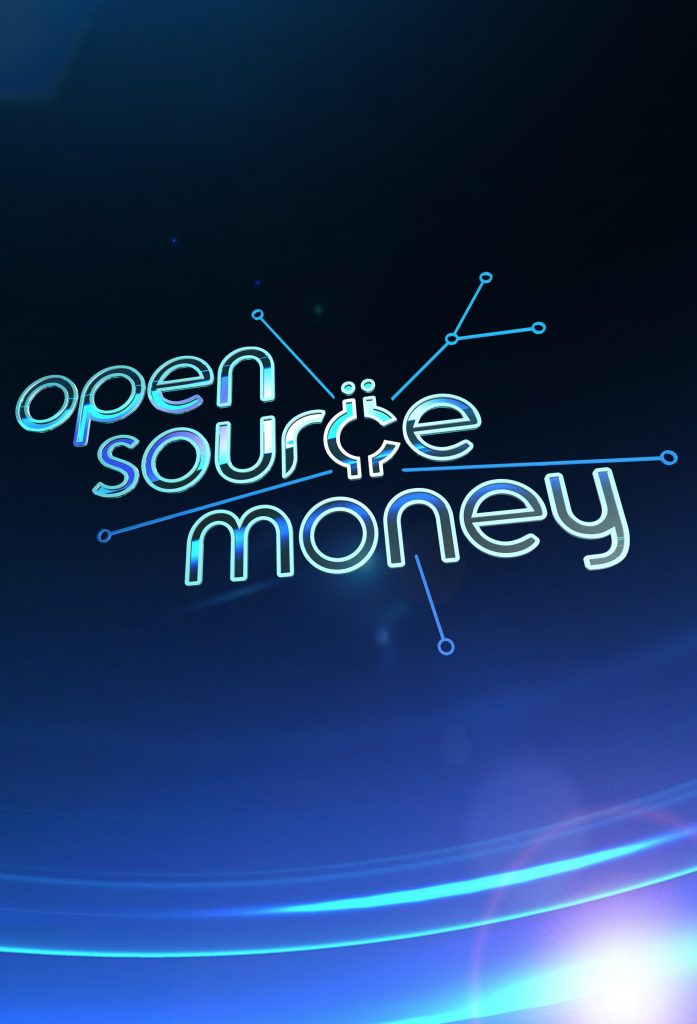 This film features an investigation of the turbulent journey of Disney-incubated Dragonchain's ICO featuring the history of cryptocurrency and current U.S regulations in the field. Here's a fun fact: the show has premiered on the 4th of July, 2020.
We see Dragonchain's founders' journey around the United States trying to promote cryptocurrency and blockchain— while the US Government and SEC are not amused by the idea. Each episode features important people of the cryptocurrency community, like Patrick Byrne or Brock Pierce.
Crypto Rush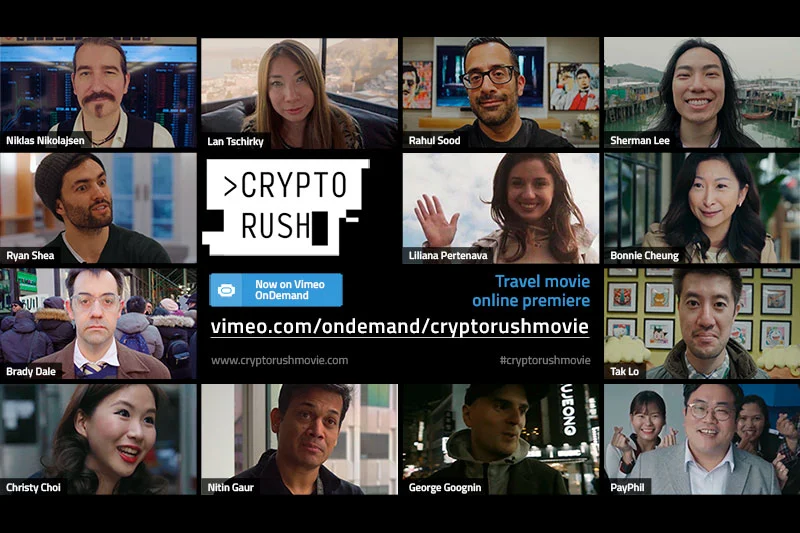 The documentary, also produced in 2020, reveals the mysterious world of hackers, entrepreneurs, regulators, startups, and mega-corporations, and crypto-mining farms to help ordinary people understand the new era of digital currencies. The poster says a travel movie, and it's exactly that: it was filmed in the USA, China, Singapore, Hong Kong, South Korea, Russia, and Switzerland.
Silk Road Drugs, Death, and the Dark Web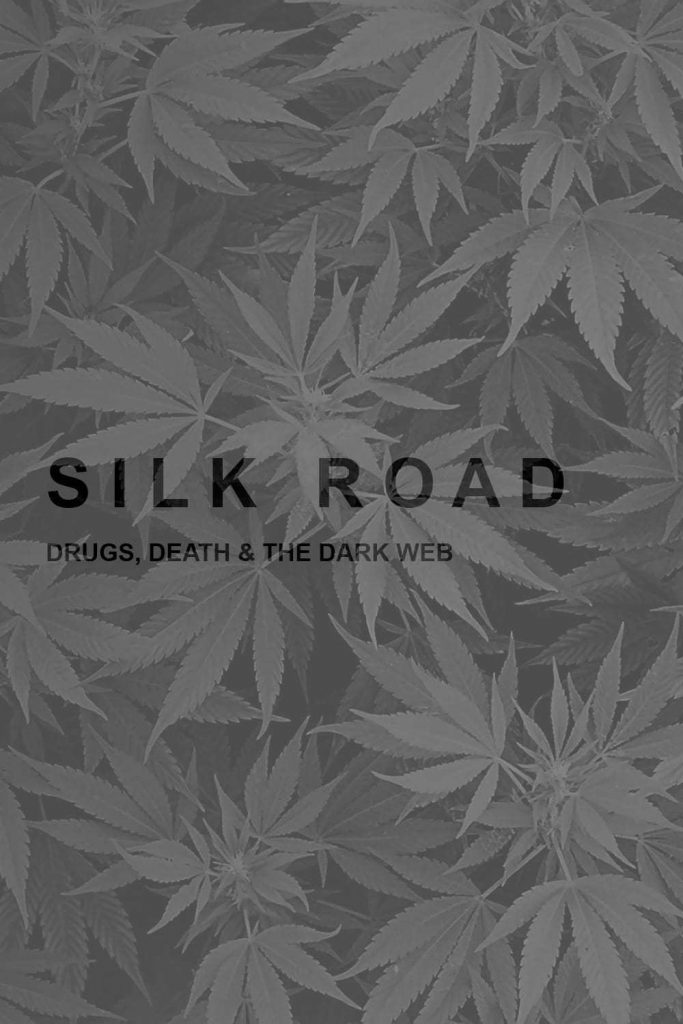 This film stars Gary Alford, Alex Ryan Bauer, and Austin Berglas describing Silk Road, a platform that allowed users to buy illegal drugs and guns using cryptocurrencies. The notorious platform was launched in 2011 and was widely referred to as the "Amazon of illegal drugs". Silk Road enabled its users to anonymously trade in illegal substances among other things using Bitcoin.
Banking on Africa: The Bitcoin Revolution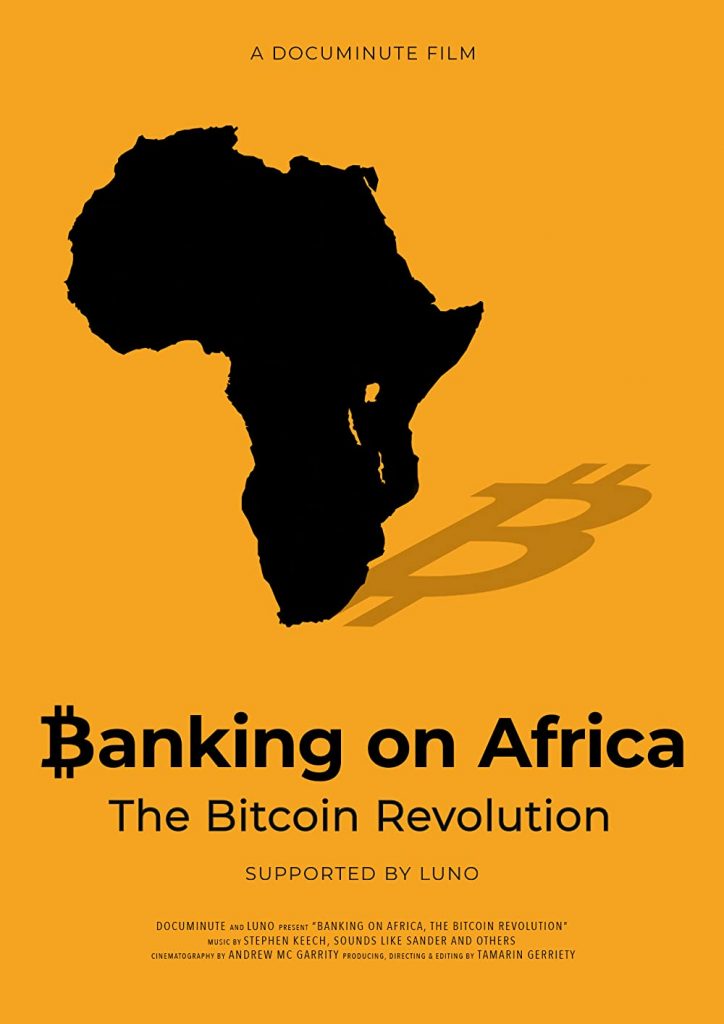 This documentary follows the journey of Bitcoin pioneers as the African continent seeks to leverage cryptocurrency to increase their independence from a banking system that fails them. The movie is fully available on YouTube, so you can easily watch it right after finishing this article!
Bitcoin: The End of Money as We Know It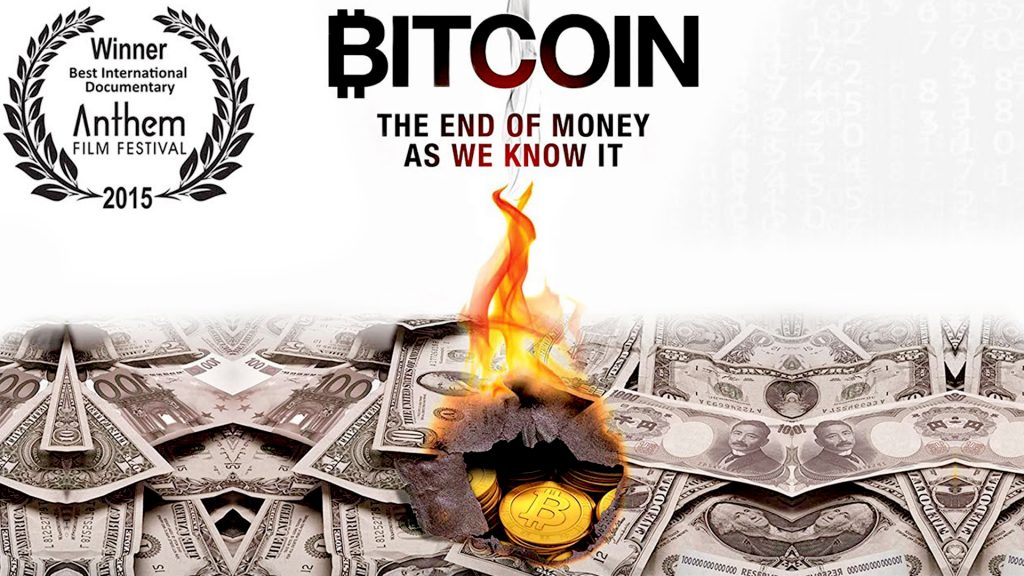 This is a crypto crash course featuring popular and seasoned experts in the finance and crypto industry including John Barrett, Andreas M. Antonopoulos, and Jeffrey A. Tucker. This one is also available on YouTube. This documentary was specifically made for those who is relatively new to crypto and didn't quite get the hang of the first cryptocurrency. A must-watch!
BTW, did you know that you can buy TV subscriptions with crypto? Keep on reading!
Pay for IPTV subscriptions with Bitcoin
IPTV is one of the subscriptions that allows you to pay for TV shows, films, and movies using cryptocurrencies – specifically, Bitcoin. Here is how you can purchase an IPTV subscription using Bitcoin.
Buying IPTV subscriptions is becoming difficult using traditional methods of payment such as bank transfers or credit/debit cards as some service providers are considering IPTV subscriptions as a grey area. To manage your IPTV subscriptions safely, you need to consider other payment channels such as Bitcoin.
Here is a list of IPTV service providers that accept Bitcoin as payment.
Frequently Asked Questions (FAQs)
Which TV shows feature Bitcoin?
There are tons of TV-shows, films, and movies featuring Bitcoin (BTC) including How to Sell Drugs Online (fast), Billions, and award-winning Mr. Robot. More shows mentioned above.
Can I pay for TV shows with Bitcoin?
Yes. You can pay for IPTV subscriptions using Bitcoin. IPTV offers users premium TV channels worldwide and you only need to find an IPTV service provider who accepts BTC to start enjoying shows.
Does any cryptocurrency TV show feature on Netflix?
Yes, there are many TV shows and movies on Netflix that show cryptocurrencies and Bitcoin including Explained, How to Sell Drugs Online (fast), The OA, and Banking on Bitcoin.
Conclusion
Many more TV-shows and movies featuring Bitcoin are bound to come. We are also excited to see other coins on the screen – surely they are as fascinating as the big one, if not more! We, for one, would love to see Filecoin in there – what an idea for a blockbuster!
______________________
Why use NOWPayments.io?
NOWPayments is the easiest way to accept online payments in a wide variety of cryptocurrencies. This service is custody-free, has competitive fees and is available worldwide.
Over 50 cryptocurrencies are accepted on the platform with an in-built exchange feature;
API, widgets, plugins and a donation button are all easy to integrate;
It is a non-custodial service ensuring the security of your funds;
A very simple setup