Accepting cryptocurrency on your website is easier than you think. Besides Bitcoin, a number of cryptocurrencies are being used as a payment method by multiple businesses worldwide. And ZEN is no exception.
The founders of the Horizen project envisioned a bright future for ZEN that goes beyond being yet another crypto on the market. The team aims to connect as many crypto-payment providers to their network as possible. This way they'll give everyone an opportunity to use the Horizen coin to pay online as easily as it is with fiat.
What is ZEN Crypto?
Founded in 2017, the Horizen platform aims to create a decentralized and highly scalable ecosystem with advanced privacy features. By using the sidechain technology designed by Horizen developers and business owners can build various dApps, products, and services on top of it quickly and effortlessly.
The Zendoo technology is meant to solve the scalability issue – one of the weakest spots of multiple blockchains. The Horizen mainchain acts as a control mechanism and also provides a common token of value. This model also offers greater flexibility in changing its components whenever necessary.
Horizen crypto – ZEN – is a native currency of its blockchain. ZEN is also focused on privacy. Users are free to choose whether they want their transactions to be completely anonymous; in this case, they can use a specific address to stay untrackable. In case they want to go fully private, the sender, receiver, and the amount will remain anonymous.
With 21 million total supply, there are currently over 10 million ZEN tokens in circulation. Anyone can easily buy ZEN tokens as they are widely represented on the majority of mainstream exchanges and one can use both fiat and cryptocurrency to purchase ZEN.
Benefits of ZEN Payments
There are several major benefits acknowledged by businesses that already accept ZEN payments within their platforms.
Private When You Need It
ZEN crypto is all about responsible privacy allowing its users to choose whether they want to stay anonymous when making a transaction. Being half-public and half-private it gives people the freedom to decide what digital traces they want to leave behind.
Security Comes First
ZEN transactions are not only private but well-protected by the strongest cryptography mechanisms as well. Secure ZEN nodes, content distribution networks, and Hypertext Transfer Protocol Secure (HTTPS) protect transactions from attacks.
Lightning Fast
By leveraging the sidechain tech, the Horizen network boasts enhanced scalability and thus facilitates faster transactions. You won't have enough time to worry about the safety of the funds you transfer as they will reach the receiver nearly instantly.
Businesses Accepting ZEN

The great thing about the ever-expanding Horizen network of payment providers is that you can be almost anywhere in the world and manage to find a store that will happily accept your ZEN coins for its goods or services.
Here are just a few of them.
Horizen Store
Fun fact: the official store of the Horizen project accepts ZEN coin. If your love for the platform is so strong that you want to make a statement out of it, Horizen Store is just a place for you. You can use your ZEN to pay for all kinds of merch from t-shirts and masks to mugs to phone cases and hardware wallets.
Get Ballistic

The adrenaline junkies embracing bodyboarding can stock up on some custom-made boards and surf apparel at the Get Ballistic store. The shop is located in Hawaii, but they ship worldwide. And if you want to pay with Bitcoin, ZEN, or any other crypto – they've got you covered.
Monsieur Brunold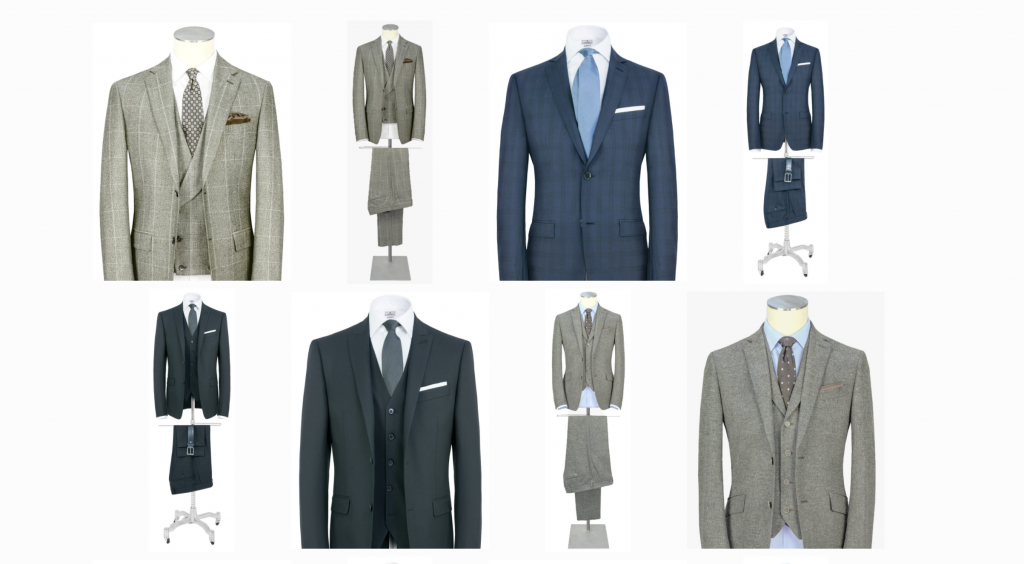 If you need to get a new tuxedo, overcoat, or some custom-made shirts, this New York-based store has a lot to offer. Monsieur Brunold features both business and wedding suit collections and provides measuring services and consultations too. And the best thing about it – all this goodness can be paid for in ZEN coins.
Bebecitos en linea
Venezuela has a long history with crypto and its citizens surely know how to use digital currencies to pay for things online. In case you're looking for some baby clothing, toys, and goods for new parents and ready to spend your hard-earned ZEN crypto on it – Bebecitos en linea is a store where you can easily do so.
FlokiNET
The Island-based FlokiNET platform offers all kinds of data protection solutions from encrypted end-to-end VoIP to Let's Encrypt SSL Certificates for all shared hosting accounts. Their services are flexible, completely anonymous, and give you all the control that you need. Get your ZEN wallet ready and use the coins to pay for your monthly subscriptions.
Bumper Stickers
Texas Bumper Stickers store does custom-made stickers and labels including graphic design consultations in case you're not quite sure what you're looking for. They surely have another huge advantage: ZEN coin is accepted here.
Aleksander's German Eatery
Feeling hungry yet? If ever in Bangkok, and you're short on cash, pay a visit to Aleksander's German Eatery where you're welcome to order using your ZEN account. That's not the only restaurant in the area that accepts crypto: watch out for the signs or check out the full list on the Horizen website.
The Bottom Line
The cryptocurrency space is unstoppable. Each year more and more online merchants around the globe understand that accepting crypto on their websites will bring in new customers and equip them with a new secure and convenient way to do financial settlements. And using ZEN payments will also add an additional layer of privacy and security to all your online purchases.
And if you are a merchant looking for an easy way to accept ZEN coin on your website, check out NOWPayments – a platform that offers crypto processing services for all types of businesses. Easy integration and smooth operation included.