What makes a cryptocurrency exchange good and reliable? Well, that mostly depends on your aims as a crypto trader. If you want to trade between digital currencies, you can use a safe non-custodial service that doesn't require you to share your personal data. However, in case you need to exchange crypto for fiat currencies, you most certainly will need to share your bank details, which means more attention to a platform's security, encryption and storage methods is needed.
This article includes a list of best cryptocurrency exchanges for a variety of needs. Do your research according to your crypto needs and be sure that there are some outstanding crypto trading platforms out there you can opt for.
What are the best crypto exchanges?
Here is a list of best cryptocurrency exchanges and exchange services you could use in 2021.
Binance
ChangeNOW
Kraken
Coinbase
Bitstamp
CEX.io
Xcoins
ShapeShift
Coinmama
Gemini
Bitpanda
TradeStation
Huobi Global
eTORO
Bitfinex
1. Binance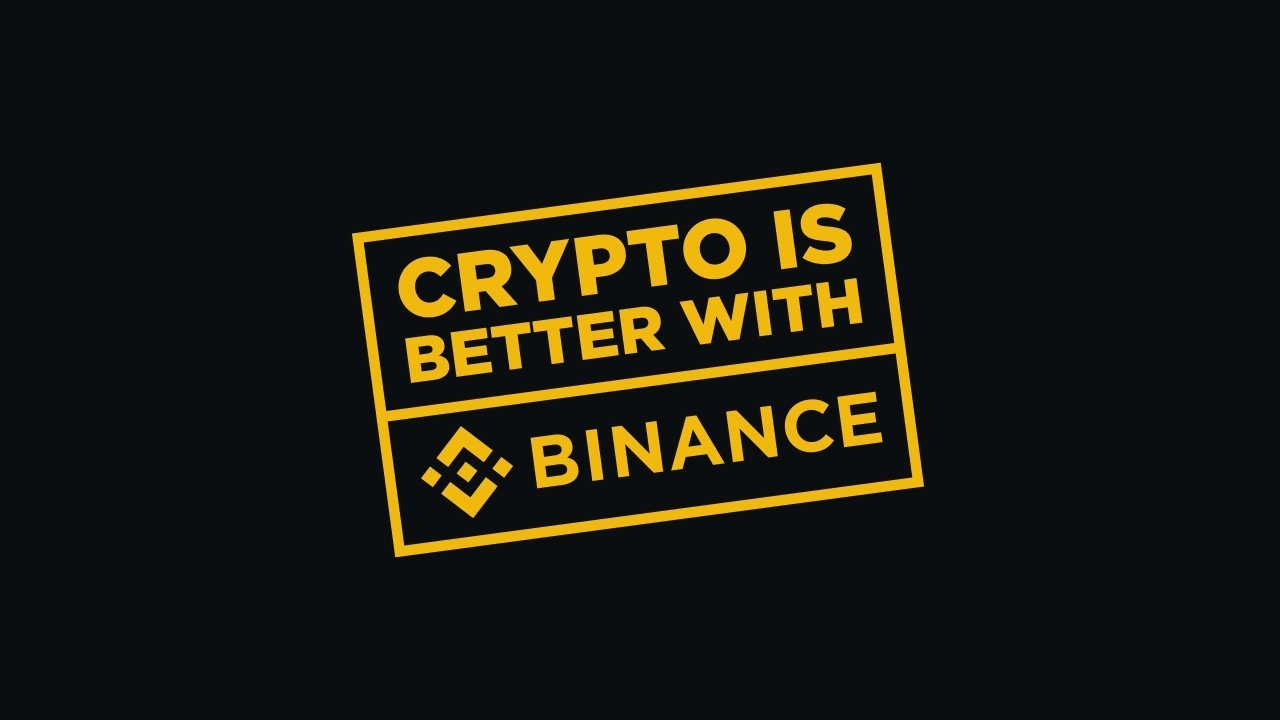 Binance is the largest cryptocurrency exchange by daily trading volume. Although it is not the oldest crypto service out there (it was founded in 2017), it is a rapidly growing and a very popular platform with millions of users worldwide.
Number of cryptocurrencies. This crypto exchange lets you sell and buy more than 500 cryptocurrencies, including Bitcoin, Ethereum, Litecoin, and other altcoins. Binance also has its own coin – BNB – and allows you to trade it with a lower fee.
Number of countries. more than 180 countries.
The trading fees on this crypto exchange platform are quite reasonable overall.
Binance also has two different interfaces for beginners and professional traders. Users can easily switch between Lite and Pro versions according to their crypto trading needs.
2. ChangeNOW
Number of cryptocurrencies. ChangeNOW is an instant crypto exchange service that lets you trade more than 200 crypto coins, from BTC to niche altcoins.
Number of countries. Global, except for the countries specified in Terms of Use.
Non-custodial. You don't have to create an account or sign up to exchange, which makes your trades much faster. As a non-custodial service, it grants extra security to your transactions since it doesn't store your funds and you don't leave any personal data to be hacked.
User-friendly. ChangeNOW mobile app has a user-friendly and intuitively clear interface. It's a good option for crypto beginners, with customer support ready to help 24/7. There is no limit for the amount of operations, which is also very convenient for active traders. The commission is included in the expected rates, so you don't have to pay any hidden fees.
3. Kraken
Kraken is one of the oldest and best cryptocurrency exchanges out there, operating from 2011. Kraken offers you to buy and sell more than 30 cryptocurrencies with really low fees. You can even trade between crypto coins and fiat currencies such as euros, US dollar, yen, and pounds.
Kraken holds most of its digital assets in cold storage, so you can be sure about your security. The crypto exchange also offers extended customer support regardless of your country, which is also a good thing. While having a user-friendly interface, Kraken provides advanced trading tools, which makes it a good service for crypto professionals.
4. Coinbase
Coinbase is a great cryptocurrency trading service. It allows you to buy and sell bitcoin, ethereum, litecoin, and other altcoins. You can exchange digital currency for cash, linking your bank account to your Coinbase profile. You shouldn't be worried about your security since the exchange service encrypts all your sensitive data on a serious level. Coinbase keeps 99% of its crypto assets in offline cold storage, which makes them impossible to hack as they can't be accessed.
It's an amazing service for crypto beginners, as this platform encourages you to learn more about digital currencies, cryptocurrency trading, and blockchain with its educational section. Coinbase even offers some free coins as a reward for your learning progress.
5. Bitstamp
Bitstamp is the global crypto exchange which is used by 4 million traders worldwide. It allows you to trade BTC and other popular cryptocurrencies, exchange them to fiat currencies such as dollars and euros, and supports different payment methods. That means you can buy crypto instantly with your credit card.
Bitstamp also lets you keep in touch with all the recent trading news and crypto market trends with its Tradeview chart. You can also store your coins and manage your portfolio and crypto assets with the help of this service.
6. CEX.IO
With CEX.IO, one of the first fiat-to crypto trading platforms, you can instantly buy cryptocurrencies such as bitcoin, ethereum, litecoin, ripple, and other crypto assets, using different payment methods. CEX.IO allows you to purchase cryptocoins with your credit card or a transfer from your bank account and trade them for dollars, euros, pounds, and rubles with low fees.
CEX.IO also supports niche altcoins and constantly aims to work with new digital currencies. This service and its mobile app work as a crypto wallet and allows you to be aware of the latest crypto market changes and trading statistics.
7. Xcoins
Xcoins is a crypto exchange that lets you buy more than 40 digital currencies including BTC, ETH, LTC, XRP, and many others, using your credit card or any other payment method recognised by PayPal. It's an instant service which guarantees to send you coins within 15 minutes after the purchase, and if it's not received under this time, your next transaction will be free of any fees.
Xcoins supports more than 167 countries. The exchange states that it provides its users with 24/7 'world-class' live support, low fees, and easy and secure registration process.
8. ShapeShift
ShapeShift is a non-custodial exchange which doesn't hold your deposits, so that crypto traders might be sure their crypto assets won't be hacked. You don't have to pay any additional fees as they are included in the expected rate which is updated live. The price you see is final.
ShapeShift allows you to quickly and seamlessly trade between bitcoin and altcoins. Unfortunately, the service doesn't support credit cards and any fiat currencies. The crypto exchange operates since 2014 and is trusted by many crypto enthusiasts worldwide.
9. Coinmama
With Coinmama instant cryptocurrency exchange, you can purchase some crypto with fiat currencies (dollars and euros) using a variety of payment methods such as a credit card, cash via MoneyGram, or linking to your bank account. Once you have confirmed your payment and wallet address, the service will send you cryptocoins straightaway. The verification process is very fast and easy, which makes Coinmama a great option for those who are in a hurry to buy some digital currencies. You can also sell BTC for fiat currencies with the help of this exchange.
Coinmama is one of the pioneer and best crypto exchanges that support credit cards, founded in 2013. It is a trusted and user-friendly exchange that is available in 188 countries.
10. Gemini
Gemini is an easy-to-use exchange that allows you to build your crypto portfolio. With Gemini, you can buy, sell, and store a variety of digital currencies. It is a great service both for crypto beginners and professional traders, providing you with all the analytical tools you need to exchange and be aware of the market's changes.
With Gemini, you can be more than sure about your security. It is a licensed crypto exchange platform with a bank level standards of regulations. It also has the largest insurance coverage compared to other crypto custodians. Majority of its crypto assets are held in cold storage.
11. Bitpanda
Bitpanda lets you trade more than 30 digital coins with several payment options, including such methods as Amazon and your credit card. It allows you to buy cryptocurrencies within minutes once you have your account verified. With Bitpanda, you can transfer coins to other service users free of charge.
To grant you maximum security, this crypto exchange stores funds in safe offline wallets and uses the latest encryption technologies.
12. TradeStation
TradeStation is an amazing platform for professional crypto traders which provides you with advanced trading tools, stats, and brokerage services. With TradeStation, you are able to monitor recent changes on the market and adjust your own approach to trading, test your strategies, and learn even more about digital assets, futures, and blockchain.
TradeStation lets you see the best exchange rates and prices. It has a different approach to commissions, making them more competitive. Your fees are based on the size of your account balance and not the amount of operations.
13. Huobi Global
Huobi Global is a reliable cryptocurrency service operating from 2013. It's one of the biggest crypto exchanges based on daily trading volume. You can use Huobi Global to buy, sell, and store 237 digital assets at the moment.
Huobi keeps its funds in offline cold wallets and has a 24/7 security monitoring. With Huobi Global, you can trade cryptocurrencies for fiat using your credit card. The exchange has its own cryptocurrency, Huobi Token.
14. eToro
eToro is a powerful cryptocurrency platform that might be of use both for beginning and experienced traders. It provides you with advanced trading tools and a user-friendly service.
With eToro, you can buy and sell a variety of leading and alternative cryptocurrencies, build your portfolio, keep up with the latest crypto news, and research. You can also connect with other investors to discuss trading strategies and join the trading community of 10 million users from around the world. This cryptocurrency exchange service lets you buy digital coins with quite a few payment options, including credit cards or PayPal.
15. Bitfinex
Bitfinex is one of the oldest and most trusted cryptocurrency exchanges out there, founded in 2012. It allows you to buy and sell bitcoin, ethereum, litecoin, ripple, and other crypto coins with their payment cards. With this service, you can also trade and withdraw fiat currencies.
Bitfinex provides investors with advanced trading services and tools, including trading charts, crypto news, reports, and updates.
An afterthought
You can divide all crypto exchange platforms into several categories based on the services they provide. While some of them allow fiat-to-crypto trades, others don't support many payment and withdrawal methods.
If your main concern is 100% security, you should pay your attention to instant non-custodial exchanges (for example, ChangeNOW) as they don't require any personal information that might be taken. Sometimes widely-recognized exchanges do have a chance to be hacked.