When it comes to NFTs, speed and innovation matter. Enter Zilliqa, a blockchain platform that's not just turning heads but also transforming the NFT landscape. With its lightning-fast Zilliqa chain and NOWPayments' cutting-edge NFT Checkout solution, the future of seamless, high-speed NFT transactions is here. Get ready to explore the world of Zilliqa, NFTs, and the game-changing integration that's set to redefine your crypto journey!
Understanding Zilliqa and NFTs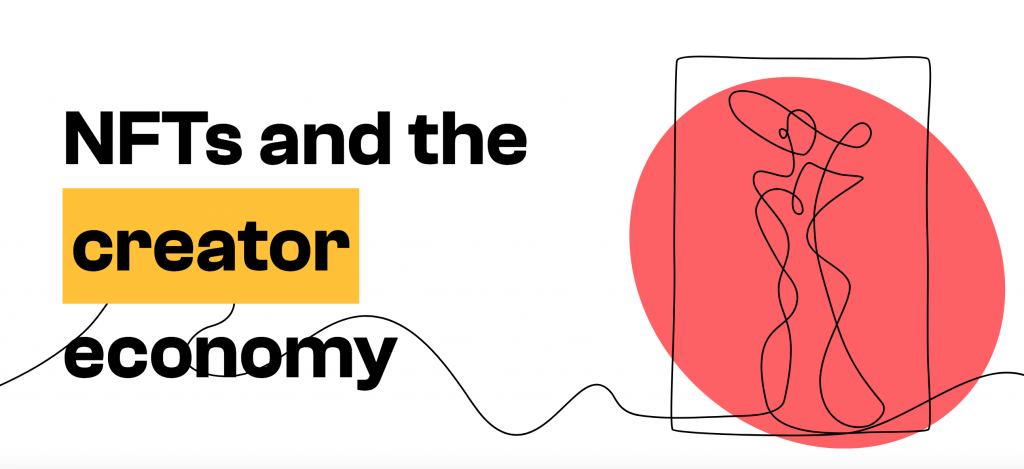 Zilliqa is a blockchain platform that aims to bridge the gap between the physical and digital worlds. Its high-speed blockchain, known as the Zilliqa chain, is designed to handle a large number of transactions per second, making it ideal for applications that require fast and efficient processing. One such application is the creation and trading of non-fungible tokens (NFTs).
NFTs are unique digital assets that can represent ownership or proof of authenticity for various types of digital content, including art, collectibles, music, and more. Unlike cryptocurrencies such as Bitcoin or Ethereum, which are fungible and can be exchanged on a one-to-one basis, NFTs are indivisible and cannot be exchanged on a like-for-like basis. This uniqueness is what gives NFTs their value and has made them immensely popular in recent years.
Zilliqa's Unique Features for NFTs
Zilliqa offers several unique features that make it an attractive platform for NFT creators and collectors alike. Let's explore some of these features:
High-Speed Blockchain

One of the standout features of Zilliqa is its high-speed blockchain, which can handle over 2,800 transactions per second. This scalability is achieved through a process known as sharding, where the blockchain is divided into smaller groups of nodes called shards. Each shard processes its own set of transactions, allowing for parallel processing and increased throughput. This high transaction speed is particularly beneficial for creators and collectors who want to buy, sell, and trade NFTs without experiencing delays or congestion on the network.
Low Transaction Fees
Another advantage of using Zilliqa for NFT transactions is its low transaction fees. Unlike some other blockchain platforms that charge high fees for every transaction, Zilliqa's fees are designed to be affordable and accessible for creators of all sizes. This makes it easier for creators to accept Zilliqa payments for their NFTs without worrying about excessive fees eating into their profits.
Scalable and Energy-Efficient

Zilliqa's sharding-based architecture not only enables high transaction speeds but also makes the platform more energy-efficient compared to traditional blockchain networks. By dividing the network into smaller shards, Zilliqa reduces the computational power required to process transactions, resulting in lower energy consumption. This scalability and energy efficiency make Zilliqa a sustainable choice for creators and businesses looking to minimize their environmental impact while participating in the NFT space.
Introducing NOWPayments' NFT Checkout Solution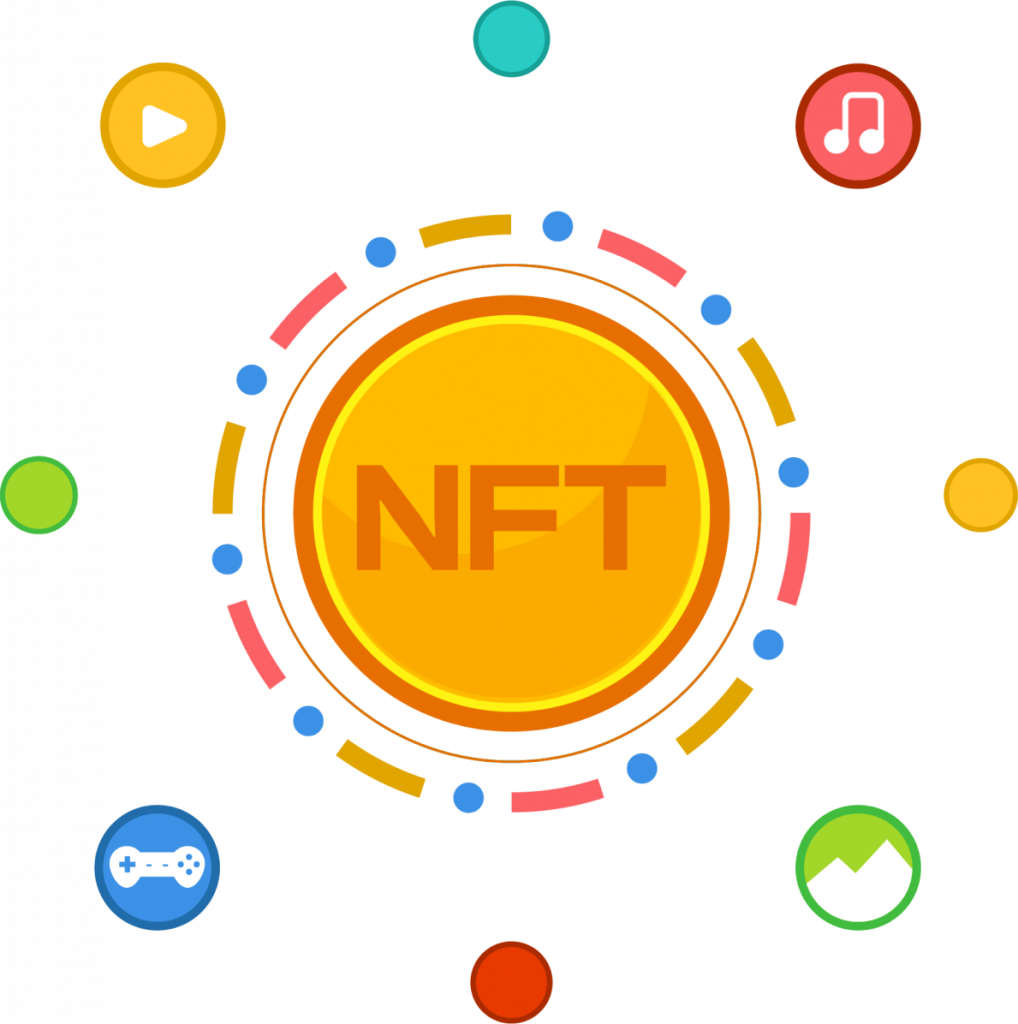 To facilitate the acceptance of Zilliqa payments for NFTs, NOWPayments offers an advanced NFT Checkout solution. NOWPayments API allows businesses to integrate Zilliqa payments seamlessly into their existing platforms, providing a streamlined payment experience for their customers. With the NOWPayments API, businesses can manage transactions, conduct payouts, exchange currencies, and more, all while accepting Zilliqa payments effortlessly.
How to Accept Zilliqa Payments using NFT Checkout
Integrating Zilliqa payments into your marketplace or platform is a straightforward process with NOWPayments' NFT Checkout. Here's a step-by-step guide to help you get started:
Step 1: Create an Account
Sign up for a free account on the NOWPayments website. This will be your central hub for managing Zilliqa payments and transactions.
Step 2: Activate Your Account
Verify your email and activate your account to gain full access to your Account. This step is crucial to ensure the security and integrity of your account.
Step 3: Set Up a Zilliqa Wallet
To receive Zilliqa payments, you'll need to set up a Zilliqa wallet and provide your wallet address in the Dashboard. This wallet will be used to store the Zilliqa tokens you receive from NFT sales.
Step 4: Generate an API Key
In the NFT Checkout Dashboard, click on "Add new key" to generate an API key. This key will be required for API interaction and should be kept secure to protect your account and transactions.
Step 5: Integrate the API
Now that you have your API key, you can integrate the NOWPayments API into your marketplace or platform. This integration will enable seamless Zilliqa payments for NFT transactions, providing a user-friendly and efficient payment experience for your customers.
Step 6: Start Accepting Zilliqa Payments
With the API integrated into your platform, you're ready to start accepting Zilliqa payments for your NFTs. Customers can now purchase your digital assets using Zilliqa tokens, expanding your customer base and increasing the accessibility of your NFT marketplace.
Introducing NOWPayments' NFT Checkout Solution
NOWPayments, a leading cryptocurrency payment gateway, offers a comprehensive NFT checkout solution that enables businesses to accept ZIL payments seamlessly. This solution provides various methods and options to facilitate crypto payments and streamline the payment process.
Creating User Accounts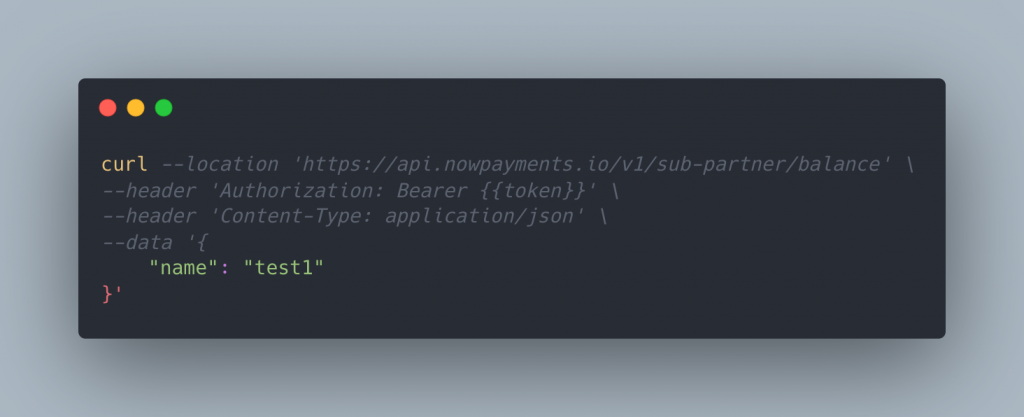 To fully utilize NOWPayments' NFT checkout solution, businesses can create user accounts for their customers. These accounts serve as deposit accounts, allowing users to store funds and engage in transactions within the platform. By generating user accounts, businesses can provide a full-fledged crypto billing solution, enhancing the overall payment experience.
Recurring Payments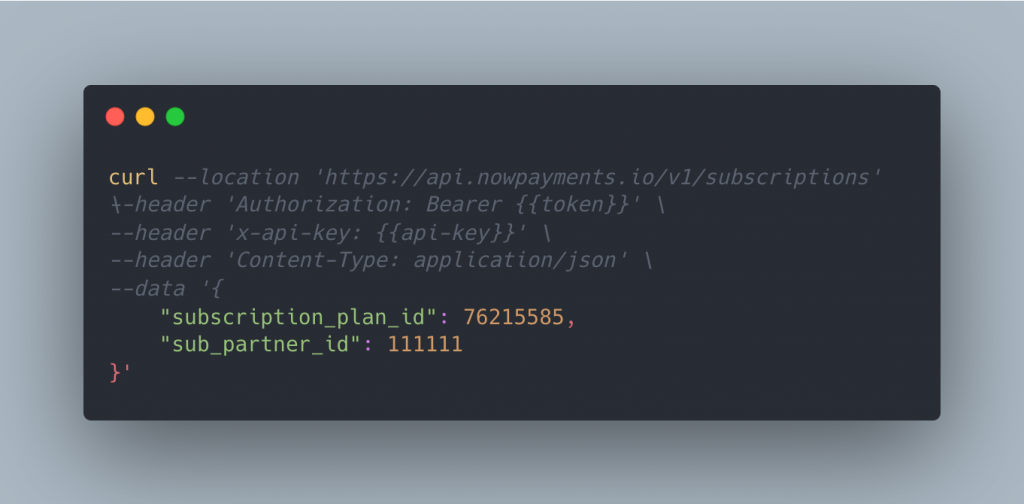 NOWPayments' API solution also supports recurring payments, a crucial aspect of NFT transactions. This feature enables businesses to set up recurring charges, ensuring the seamless transfer of funds from user accounts to the platform. Whether it's for subscription-based services or ongoing payments, recurring payments simplify the NFT transaction process and provide convenience for both creators and customers.
User Balance Insights

Understanding user balances is essential for a smooth NFT transaction experience. NOWPayments' API endpoints allow businesses to fetch user balance data, providing a comprehensive overview of the funds stored within user accounts. This insight empowers businesses to make informed decisions and manage transactions effectively.
Holistic Insights and Management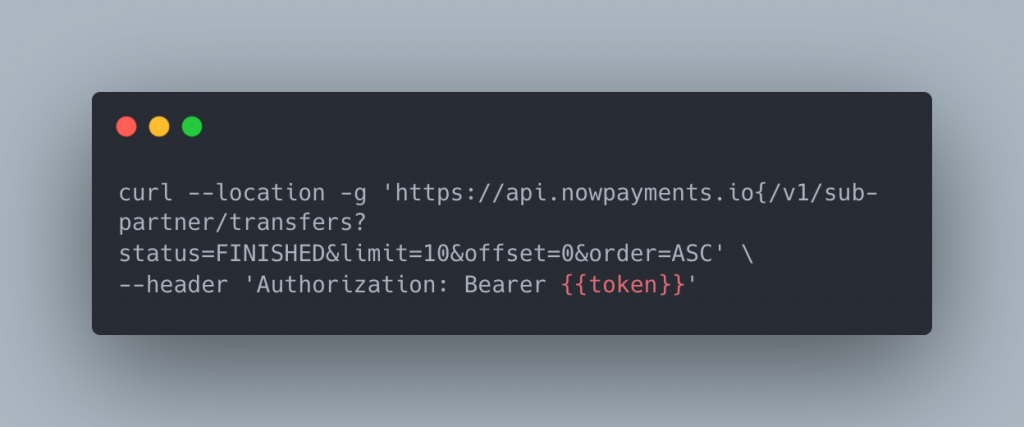 NOWPayments' API goes beyond user balances, offering insights into user profiles, transfers, and payment histories. By utilizing the API endpoints for user details, transfer information, and payment history, businesses can gain valuable data-driven insights that enhance decision-making and optimize the NFT checkout process.
Deposit and Withdrawal Flexibility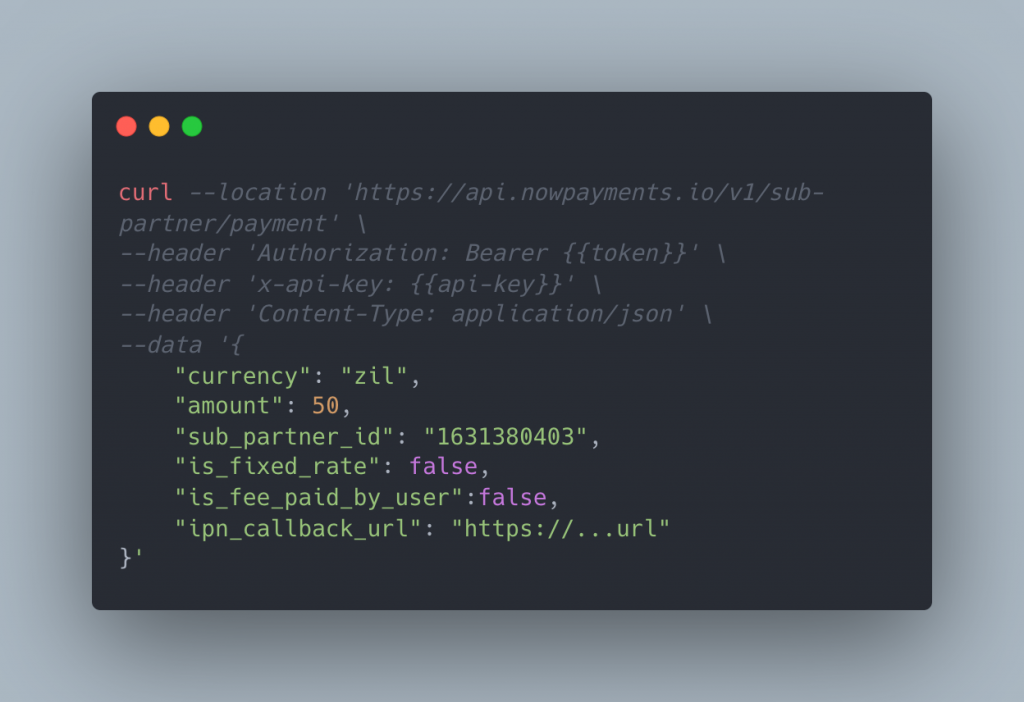 NOWPayments' NFT checkout solution provides businesses with flexible deposit and withdrawal options. Businesses can facilitate general payments for user account top-ups, enabling seamless NFT transactions. Additionally, developers can transfer funds from master accounts to user accounts and initiate write-offs to withdraw funds from user accounts. This flexibility ensures that businesses can easily manage funds and facilitate transactions within the platform.
For a more comprehensive understanding of NOWPayments' NFT checkout solution and its various features and endpoints, refer to the official NOWPayments API documentation.
Exploring the Potential of Zilliqa NFTs

Zilliqa's blockchain platform offers exciting opportunities for NFT projects. Here are some potential use cases:
NFT Marketplaces
Build your own NFT marketplace on Zilliqa, allowing artists, creators, and collectors to buy, sell, and trade NFTs. With Zilliqa's high-speed blockchain and low transaction fees, your marketplace can provide a seamless experience for NFT enthusiasts.
Gaming
Develop blockchain-based games on Zilliqa, incorporating NFTs as in-game assets, collectibles, or rewards. With Zilliqa's scalability and fast transaction speeds, you can create immersive gaming experiences with secure and transparent ownership of digital assets.
Virtual Real Estate
Create a virtual world on Zilliqa where users can buy, sell, and trade virtual land and properties as NFTs. Zilliqa's blockchain provides a secure and decentralized platform for managing virtual real estate, opening up new possibilities for virtual experiences.
Zilliqa and Web3 Integration
Zilliqa's Brise Chain can seamlessly integrate with Web3 development platforms, enabling the creation of decentralized applications (dApps) with various use cases. Here are some potential integration possibilities:
Decentralized Identity
Develop a decentralized identity platform on Zilliqa, allowing users to create and manage their digital identities securely. Zilliqa's scalability and security features make it an ideal choice for building decentralized identity solutions.
Decentralized Social Networks
Build a decentralized social network on Zilliqa, providing users with a censorship-resistant platform to connect and share content. Zilliqa's blockchain technology ensures data integrity and allows for transparent and secure interactions between users.
Decentralized Data Storage
Develop a decentralized data storage solution on Zilliqa, enabling users to store and manage their data securely without relying on centralized servers. Zilliqa's sharding-based architecture provides scalability and ensures data availability while maintaining privacy and security.
Conclusion
Zilliqa's high-speed blockchain and innovative features make it an ideal platform for creators and businesses looking to tap into the world of NFTs. By accepting Zilliqa payments using NOWPayments' NFT Checkout solution, businesses can unlock the benefits of low transaction fees, fast transactions, global reach, enhanced security, and multiple use cases. Whether you're an artist, a collector, or a business owner, embracing Zilliqa and its NFT capabilities can take your creativity and entrepreneurship to new heights in the creator economy.