What is Waves crypto?
WAVES is the utility token of the Waves blockchain, which means that it is used to execute various on-chain operations. For instance, users have to spend WAVES in order to create their custom tokens. Additionally, users can stake their WAVES tokens and earn rewards for it.
To run a full node, users need to have at least one hundred million WAVES tokens, but they also can also lease their funds to block generators and receive their share of the reward. Staking helps the currency be deflationary since as more people decide to lock their funds, the fewer coins remain in circulation. WAVES transactions are among the cheapest ones, and they can cost as little as 0.001 WAVES.
Waves Blockchain
Mission
The mission of the Waves blockchain is to advance modern "technological frontiers for the pioneering developers of tomorrow." Waves seeks to provide individuals with the capacity to create their own 3.0 Web solutions, which will be relevant in the new economy. Waves' infrastructure opens endless opportunities for experimentation.
Features of WAVES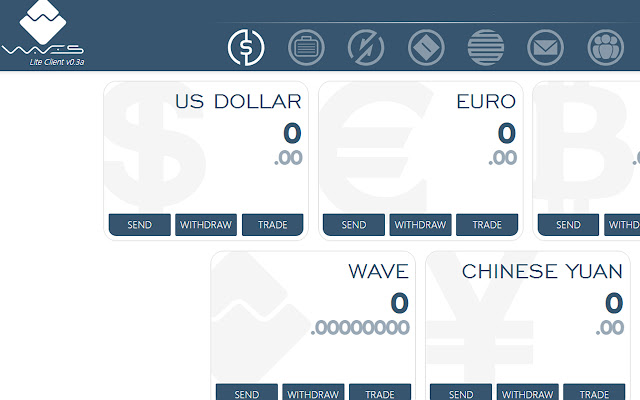 The Waves Lite Client is a browser extension that saves users long hours of waiting for a blockchain to download by providing them with a fast solution. The Waves Lite Client connects to the Waves nodes and retrieves updated blockchain data. The client lets users create addresses, as well as sign and verify transactions on the Waves network. Essentially, users simply read data from public nodes right in their browser.
Waves users can create and deploy smart contracts on Waves by utilizing the Integrated Development Environment, and the native language of Waves called Ride. The Ride smart-contract language was built for the development of decentralized applications. Ride helps developers apply various scripts to their accounts and assets hosted on the Waves network. Thanks to the non-Turing complete language Ride, Waves manages to achieve and maintain its unorthodox approach to application development which promotes predictability and security. The Waves blockchain is a network that features a variety of tools for developers of decentralized applications for Web 3.0. Additionally, it lets users issue their custom tokens.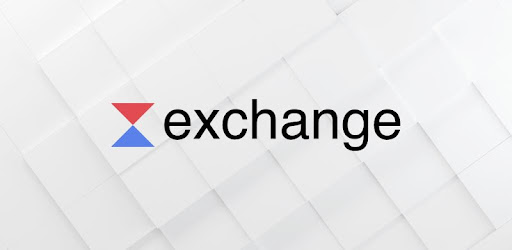 Waves Exchange is a decentralized exchange that was formerly called Waves DEX. This exchange serves as the primary platform for trading WAVES and other assets of the Waves ecosystem. Currencies such as Bitcoin, Ethereum, and Litecoin are also on the list of assets eligible for trading. Users also can stake their WAVES tokens using the Waves Exchange and connect their wallets to the platform. There is also a mobile app.
One of the key features of Waves Exchange is its fiat gateways which allow users to buy crypto with their debit and credit cards. Crypto Gateways are crucial for people who are new to the industry and do not own any tokens. Using their fiat funds, they can quickly buy any digital asset of their choice utilizing the Fiat Gateways on Waves Exchange.
CATs are custom application-specific tokens which are also called AppTokens. Essentially, these are custom assets which Waves users can issue as part of their decentralized application. Companies can create their CATs to facilitate the governance process in their dApp or reward a community for their contributions.
The Waves protocol is secure, and its users can be certain of their WAVES tokens' safety when transferring them on the network. The main security mechanism of Waves is its Proof-of-Stake consensus protocol. There are three hundred nodes on the Waves network guaranteeing that the blockchain does not fall victim to a hacker attack or a fork. The Ride language's tech stack also helps developers avoid crucial mistakes, which can lead to errors in the future. Thus, people using applications on the Waves blockchain can be sure that their funds will be safe.
Leased Proof-of-Stake is the function of the Waves blockchain, which lets users lease their WAVES tokens to Wave nodes and earn a percentage of their rewards. Thus, the Waves network presents great investment opportunities to individuals who decide to invest in the WAVES currency.
Uses of WAVES platform
Swop.Fi is an automated market maker which is hosted on the Waves blockchain. The platform features different kinds of liquidity pools both for volatile assets, including WAVEs tokens and stablecoins such as USDN. Users can quickly exchange their assets with the help of the smart contract deployed on the Waves network. The smart contract relies on two elements for determining the prices, namely, the amount of the tokens in the liquidity pool and the exchange volume. Yet, Swoop.Fi users can not only trade their funds but also stake them and claim rewards in the form of SWOOP tokens. Additionally, they can provide liquidity and earn interest.
Vires.Finance is a peer-to-contract protocol deployed on the Waves blockchain. The platform offers users a chance to borrow assets such as WAVES and supply them. The protocol relies on the pool-based strategy. Essentially, there is no need to negotiate loan terms individually since all conditions depend on the algorithm which analyzes the existing supply and demand for assets.
Future of WAVES
WAVES has a bright future ahead since its native blockchain is steadily becoming a major element of the modern crypto finance system. Waves developers are striving to promote their platform as the ultimate solution for decentralized applications and smart contracts. If the project continues to innovate and expand its ecosystem, it is possible that in the future, the WAVES token will be in even higher demand.
Differences of Waves and Bitcoin
How to accept Waves payments?
First, you need to sign up for a NOWPayments account. The process shouldn't take more than a minute!
Next, go to Store Settings to enter your wallet address and add a new API key.
Paste this API key in the required place for any type of WAVES payment gateway. It can be our widget, button, or invoice module.
The integration will be active on your website, and you're ready to accept cryptocurrency payments.
Advantages of NOWPayments
The instant auto conversion which saves your revenue from price fluctuations.
The widest range of coins among the competitors — thanks to the ChangeNOW swap service.
Clear dashboard and store settings.
Custody-free service with no hidden fees.
24/7 support.
Quickstart on this page!
FAQ