Influencers play a major role in the promotion of cryptocurrencies. They share news and their insights, letting their audiences know more about different coins and blockchains. The nano blockchain is well known for its amazing and innovative technology, which has already become a part of the global payment infrastructure. Yet, Nano also can boast an incredible community, many members of which can be considered influencers. Here is a list of the top 10 Nano influencers whom you must follow if you use the nano blockchain, own nano coins, or simply consider investing in nano.
Key Points: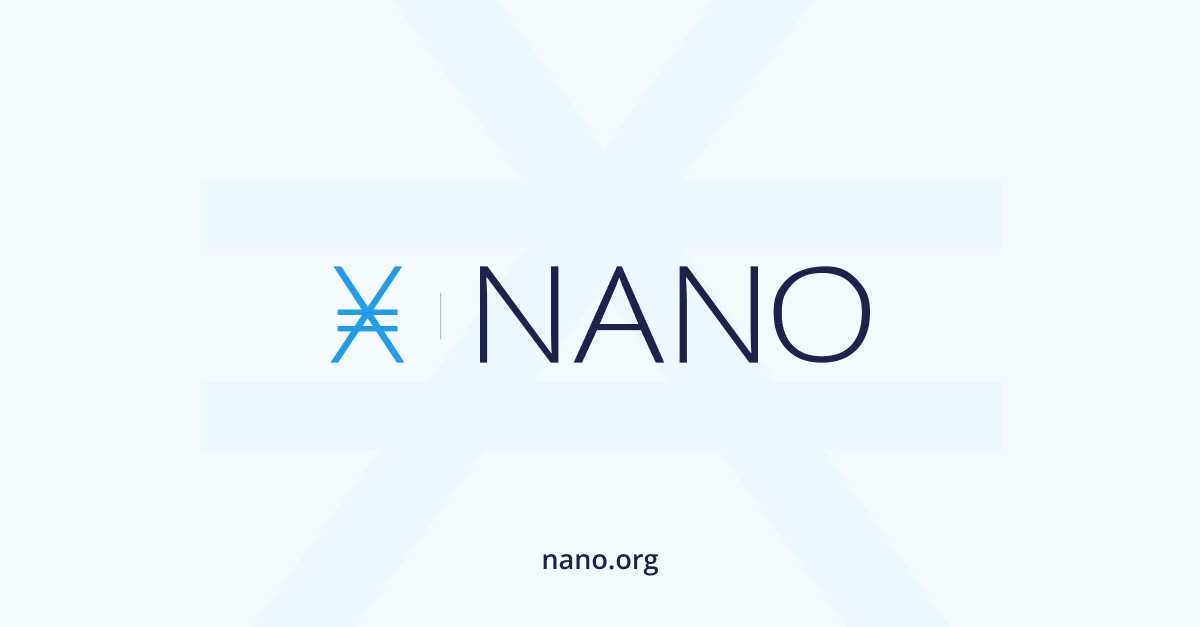 nano is a popular blockchain since it is feeless and fast.
nano is promoted by numerous influencers on social media.
NOWPayments provides opportunities to businesses and individuals for accepting nano as payment and donations.
Why is nano so popular?
The Nano blockchain is one of the most popular ones in the industry, and it is not surprising given the number of advantages it has compared to other networks. Perhaps, the coolest feature of Nano, which attracts thousands of people, is the absence of transaction fees. Essentially, when transferring nano tokens to another address, users do not have to pay any additional fees. So, the sum sent from one address arrives in another in its entirety. Another great feature of nano is the speed of transactions. Nano transactions are processed in a matter of seconds which is practically unheard of for the majority of blockchains. Nano transactions significantly facilitate the process of international money transfers making it easy to send money in a fast way despite thousands of kilometers between the sender and the recipient. Additionally, Nano transactions are anonymous and decentralized, making them ideal for use for the purpose of payments. That is why people from all over the world utilize the nano blockchain on a daily basis.
So who are the Top nano influencers?
Patrick Luberus
Patrick Luberus is a prominent personality in the Nano community. Patrick's tweets are among the most popular ones on the topic of nano on Twitter. He shares thoughts on Nano which can really make even hardcore Bitcoin maximalists sell their coins and buy XNO tokens. For instance, in this tweet, Patrick explains why Nano can be considered a network that Bitcoin was supposed to become. Essentially, by reading Patrick's tweets, anyone can find something new to discover and learn about, expanding one's knowledge about the crypto market. He always makes sure to make reposts of the recent news related to the network and highlights the most insightful perspectives of other people on Nano and the crypto industry in general.
NanoNerd99
NanoNerd99 is an American ambassador for nano. NanoNerd99 is a must to follow for every XNO investor because his tweets are always informative and contain a lot of important details about Nano. NanoNerd99 regularly engages in active promotion of the Nano blockchain by letting large companies know about all the amazing features that Nano has in store. For instance, NanoNerd99 raised awareness among the music streaming platforms about nano payments. NanoNerd99 also has a TikTok account where he advocates Nano. Moreover, NanoNerd99 himself creates new use cases for nano payments. For example, NanoNerd99 has an online store with Nano merch that practically any person on the planet can pay for using their XNO coins.
G0JlRA
G0JlRA is another Twitter influencer who does a lot for the advancement of nano and the nano blockchain. G0JlRA shares his personal perspectives on the role of Nano in the current crypto market. G0JlRA makes retweets of the most noteworthy news concerning cryptocurrencies, especially XNO. The account will also be interesting for everyone who is actively trading XNO and wants to learn what other people think about different market situations. G0JlRA occasionally posts his analysis of the development of XNO's price and makes forecasts about the future behavior of the asset. So, if you want to follow closely everything that is going on with Nano, G0JlRA should certainly be on your list of people to subscribe to.
Colin LeMahieu
Colin LeMahieu is the person that every Nano investor has at least heard of. Colin LeMahieu is a software developer and the man behind the Nano blockchain. Colin's Twitter is an excellent source of information about Nano and all things related to it. In fact, if you do not wish to make your Twitter feed overflow with Nano stuff, following Colin only will be sufficient for staying aware of all the Nano developments. Colin does not tweet every day and instead usually makes retweets of the official Nano account. Nevertheless, you are guaranteed not to miss out on anything important by following Colin, after all, he is the absolute Nano boss.
Based LeMahieu
If your shrink told you that the Evil Colin LeMahieu does not exist, then they lied. Although, in reality, he is not actually "evil" but "based." Based LeMahieu is a Twitter parody account which is based on the personality of the Nano founder, Colin LeMahieu. Although the account is not affiliated with Colin and Nano, it contains a lot of relevant information about nano and the XNO token. The tweets shared by Based LeMahieu are always thought-provoking and full of insights. For instance, you can read this thread on decentralization and efficiency in the crypto industry. Based LeMahieu's account is also a good source of crypto-related memes that can deliver you your daily dose of humor.
Nano Seagull
Nano Seagull is a prominent member of the Nano community on Twitter. Although Nano Seagull is not an official account of the nano project, it still is worth following since it offers numerous interesting takes on the topic of crypto. For instance, here, you can read Seagull's opinion on why nano is much more superior to the traditional currencies. Additionally, Nano Seagull presents info about Nano's performance. For example, here, Seagull compares Nano and Bitcoin in terms of energy usage. Basically, by reading Nano Seagull's Twitter account, you can discover a lot of exciting facts about the nano blockchain. So, do not hesitate and give this crypto bird a follow.
Forest Horsman
Forest Horsman is a Dutch ambassador for nano. Forest Horsman has a Twitter account where he tweets about nano and its features, comparing the network to other blockchains such as Bitcoin. In this tweet, Forest Horsman shows how XNO coins are a better asset than Ethereum Classic. Forest also provides advice to XNO holders on how they can manage their funds in a safer way. Here, Forest points out that keeping XNO tokens on centralized exchanges such as Binance may not be a good idea. Additionally, Forest runs a Dutch Nano community Telegram channel which is a great place for all Nano investors from the Netherlands.
Mira Hurley
Mira Hurley is one of the most influential Nano family members on Twitter. In her tweets, Mira always goes in-depth on different crypto-related topics. Perhaps, this thread, where Mira explores the future of Bitcoin and the crypto market, is a must-read for all crypto investors. Mira is also known for her thorough breakdown of Elon Musk's interview for Lex Fridman. Essentially, Mira presented quotes from the interview and added her commentary on the main ideas voiced by Elon. Mira is certain that of all cryptocurrencies currently available on the market, Nano constitutes the most promising and the one with real potential to become a part of the economy of the future. So, follow Mira to get the latest of her incredible analyses and insights on Nano and the crypto industry.
Jason Carlo
Jason Carlo is a nano content-creator who has both a Twitter account and a YouTube channel. While Jason's Twitter is a perfect source of Nano-inspired humor, his YT channel is a real treasure for all members of the Nano community. For instance, take this exclusive interview with Colin LeMahieu and George Coxon, where they talk about the new XNO symbol. Jason's content covers all Nano use cases, and, for example, here, you can learn about Nano gaming. Jason tests different ways of using Nano himself, and he even filmed a video about booking a hotel with nano. Essentially, Jason has a lot of fun and exciting content to offer to all nano investors and enthusiasts.
Martin Audley
Martin Audley is a Nano influencer with whom the majority of Twitter Nano users are familiar. Martin actively promotes nano on Twitter, as well as makes retweets of different Nano-related news. He also raises important questions, for instance, here, he asked his audience about the reason why Elon Musk chose to ignore XNO while supporting DOGE, despite the Nano blockchain being far more advanced. So, if you want to participate in such discussions, you should definitely follow Martin. You can also see occasional Nano memes in your Twitter feed if you follow Martin. Basically, if you want to get a good mix of Nano-related entertainment, talks, and news, you are welcome to Martin's Twitter.
Conclusion
The nano blockchain has really achieved incredible success over the past years, thanks to its unique features. That is why nano is supported by a variety of influencers on social media. Yet, being an influencer is not the only option to promote nano. For instance, using NOWPayments, you can start accepting XNO as payments or donations.