The world of fast food is diverse and has many renowned brands on the list which have managed to become international, including McDonald's, Burger King, and Pizza Hut. Yet, there is one restaurant chain that is unlike any other; this is, of course, Subway. Its primary competitive advantage is its menu and selection of available foods. The company seeks to offer its clients meals that possess high nutritional value and which at the same time can be consumed in a matter of minutes. This unusual balance between healthy eating and fast food paired with an excellent service ultimately allowed the chain to establish its branches in all parts of the planet.
About Subway
Healthy Fast Food
The first Subway opened in 1965, and since that moment, the company has always pursued the strategy of using only the freshest ingredients in its food, especially in the iconic submarine sandwiches called subs. Subway even employs a dietitian, Rebecca McKeown, whose role is to ensure that the restaurant chain has all the latest nutrition and ingredient information and can make informed decisions about its menu items. The company also launched a special program, Fresh Fit, which allows customers to choose from several subs which feature vegetables and 9-grain wheat bread. Clients of Subway who wish to know everything about the food they consume can easily access all nutrition stats online. Finally, the company highlights transparency as one of its main values and provides customers with a list of artificial additives and other dangerous, as well as generally unhealthy ingredients, which is available on its official website.
Affordable Prices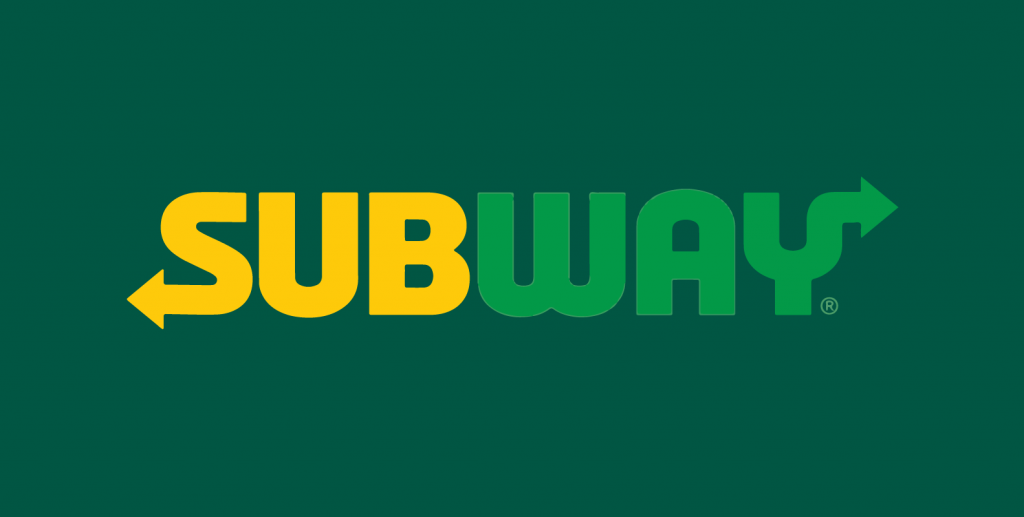 When it comes to Subway pricing, many may argue that its food is on average more expensive than in other fast-food chains. Yet, people who hold such views often overlook one essential factor, namely, the freshness. The company does not compromise on its vegetables, meat, fish, and other ingredients. Moreover, if a person were to cook a meal similar to Subway's at home, they would spend much more money, and most importantly, time and effort on it. Subway saves its customers from the need to cook using costly products and instead provides them with an opportunity to grab a healthy and delicious sub right on the go.
International Presence and Customization
Another advantage of Subway is the fact that it has branches pretty much on all continents, except for Antarctica, of course. Thus, the devoted fans of the chain can still get their favorite menu item even when going on a trip abroad. This is extremely helpful for travelers in countries where local cuisine may seem quite uninviting.
In addition to Subway being available worldwide, the company allows clients to customize their subs by adding extra ingredients or removing the ones they do not fancy. This feature is crucial for people with allergies and those who simply do not like certain kinds of vegetables.
Does Subway accept Bitcoin?
Subway Branches Accepting Bitcoin
So how to pay with Bitcoin at Subway?
Subway was actually one of the first fast-food chains to ever accept Bitcoin as payment for its products. In 2013, reporters discovered that at least three Subway restaurants were willing to exchange their food for crypto. One of them was in Allentown, Pennsylvania. It even inspired some people from Reddit to visit the place and utilize the opportunity to pay with Bitcoin. The transaction was successful and was captured on video. The other two Subway locations accepting Bitcoin were in Moscow and also Buenos Aires. Since Subway operates as a franchise, the decision to introduce Bitcoin as a payment option belonged to the owners of these three stores and not the company's top-managers. Unfortunately, the examples of these branches did not persuade the Subway executives to make Bitcoin payments a standard across all locations.
Subway Gift Cards
About Subway Gift Cards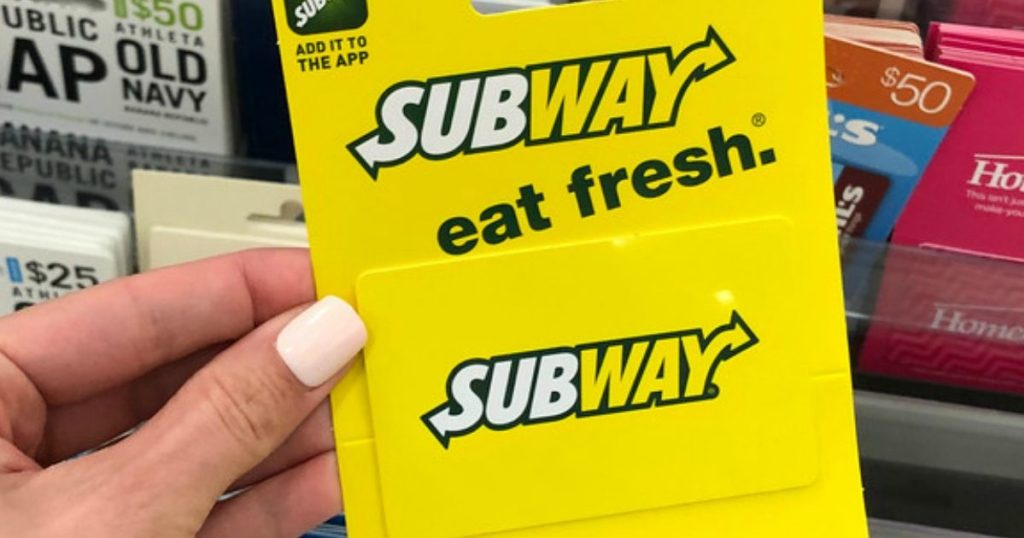 Yet, as with the majority of food chains and other companies such as Netflix, crypto enthusiasts can pay for their products and services using Gift Cards, which they can purchase with crypto. Subway Gift Cards allow their owners to pay for their orders just like with ordinary debit or credit cards. Users can reload their cards by replenishing their balance up to $500. These cards are available at the majority of international Subway restaurants. The cards also do not have an expiration date which is extremely convenient and the company does not charge any additional fees for the use of the cards.
Rewards and Subway App
Subway customers owning the company's gift cards also have a chance to earn rewards in the form of tokens which they can redeem by purchasing products and services. Yet, it is important to note that these tokens can be spent only when their amount reaches at least 200, which then gets converted into $2. Subway has an app for iOS and Android which allows clients to manage all of their Gift Cards right in it. Additionally, Subway provides users with an occasional Surprise Reward of several tokens.
Buying Subway Gift Cards with Bitcoin
Bitrefill
As it was mentioned earlier, crypto enthusiasts can utilize the help of Subway Gift Cards in order to avoid using any fiat money when paying for the delicious menu items. These cards are available for purchase at numerous online services that accept Bitcoin and other cryptocurrencies. Bitrefill is one of the most reliable ones out there, with a substantial selection of gift cards. Currently, the platform has Subway Gift Cards from the US and Singapore, ranging in their value from $20 to $240. The process of purchasing a card is quite easy; one needs to add a card to the cart and then proceed to the checkout. Bitrefill accepts all major cryptocurrencies, including Bitcoin, Litecoin, and Ethereum. Yet, it is essential to choose only the cards of the country where one plans to buy food. Otherwise, they may not function properly.
Gyft
Gyft is another platform that sells gift cards of major companies and accepts cryptocurrencies. It even has an app that makes the process of obtaining a gift card using Bitcoin much easier. Gyft also sells gift cards of Uber Eats and DoorDash, food delivery services that allow users to order and receive their meals from different restaurants, including Subway.
When will Subway Start Accepting Bitcoin?
Subway is always an excellent choice for people who are conscious of the food they consume and want to stick to healthy eating habits. This fast-food chain already has a history of accepting Bitcoin and, in the light of the recent growth of the crypto market, there is a chance that this payment method will be introduced to all restaurants worldwide. Yet, for now, crypto enthusiasts can buy Subway gift cards with Bitcoin.