As the world becomes more digitized, it's no surprise that cryptocurrencies have become increasingly popular as a form of payment. However, accepting cryptocurrency payments can be a complicated process for businesses. That's where NOWPayments comes in. As we celebrate our 4-year anniversary, we reflect on our recent journey to simplifying crypto payments for everyone.
The Need for Simplifying Crypto Payments
The rise of cryptocurrencies has brought about many benefits, including faster and cheaper transactions. However, it has also presented challenges for businesses when it comes to accepting payments. The process can be complex, requiring specialized knowledge and technical expertise. This can be a significant barrier for businesses looking to accept cryptocurrency payments.
NOWPayments recognized this need and set out to simplify the process of accepting crypto payments. Our goal was to make it easy for businesses of all sizes to accept cryptocurrencies as a form of payment, without the need for technical expertise or extensive knowledge of the crypto industry.
How NOWPayments Started
NOWPayments was founded in 2019 behind the ChangeNOW team with the mission of making crypto payments accessible to everyone. We began as a small group of enthusiasts who were passionate about the potential of cryptocurrencies. We saw the need for a simple, easy-to-use platform that could help businesses accept cryptocurrency payments.
From the beginning, we focused on creating a platform that was user-friendly and accessible to businesses of all sizes. We wanted our platform to be simple enough for anyone to use, without sacrificing functionality or security.
NOWPayments' Achievements in the Last Year
In the last year, NOWPayments has achieved significant milestones in our journey to simplify crypto payments. We have expanded our platform to support over 160 cryptocurrencies, making it easier for businesses to accept a wide range of digital assets.
Custody
NOWPayments' Custody feature allows merchants to save on network fees. As a business, you receive hundreds of crypto payments daily. You can withdraw a large amount to your wallet one time instead of paying out the network fee for each transaction because the fee for sending a deposit to your wallet is charged not on each separate payment but on the whole amount withdrawn.
In early 2023, we also made it available to withdraw any amount of cryptocurrency from custody, instead of having to withdraw the whole sum.
Internal Autoconversion Function
The internal autoconversion allows merchants to make swaps between their open balances inside NOWPayments' custody and operate their funds directly inside the service without withdrawing them from it. This feature is available for any token in which you have open balances. There is no gas fee for conversions, and the fee for conversion is only 0.45%, with no limits for the amount to be converted.
Recurring Invoicing
NOWPayments' Recurring Invoicing is a handy tool that helps any business owner automatically send an invoice to their customers via email. Merchants can charge or pay their customers every time as much as they want to whilst also automating the payment flow management.
Custodial Recurring Payments aka Extended Custody
NOWPayments' Custodial Recurring payments allow merchants to manage the deposits of their Users created on their website and withdraw assets automatically according to a pricing plan via API. Companies that are billing their customers on the personalized or consumption-based model can benefit from this tool.
Fiat On-Ramp
has launched a fiat on-ramp feature, allowing merchants to accept fiat money payments and receive cryptocurrency, without using traditional acquiring services. NOWPayments' fiat on-ramp allows merchants to charge their customers in fiat and receive payments in cryptocurrency, and the feature is integrated in the NOWPayments interface. The on-ramp is available for API and invoices and is powered by Guardarian, an EU-based trusted partner of NOWPayments.
Fiat payments are processed in two stages: Guardarian charges users with fiat, then the service converts fiat to crypto and sends it to NOWPayments. NOWPayments processes the crypto received from Guardarian, at which point the merchant pays a standard service fee of 0.5%. The on-ramp feature is integrated seamlessly into the NOWPayments interface, and merchants can track their payments in the Personal Account section.
Ecwid Crypto Payment Plugin
In its quest to make crypto payments more accessible, NOWPayments launched the Ecwid Crypto Payment Plugin. Ecwid is an eCommerce platform that allows merchants to open an online store on their website or any online marketplace, blog, or social network. With the Ecwid Crypto Payment Plugin, merchants can accept over 160 cryptocurrencies as payment.
Network Fee Optimisation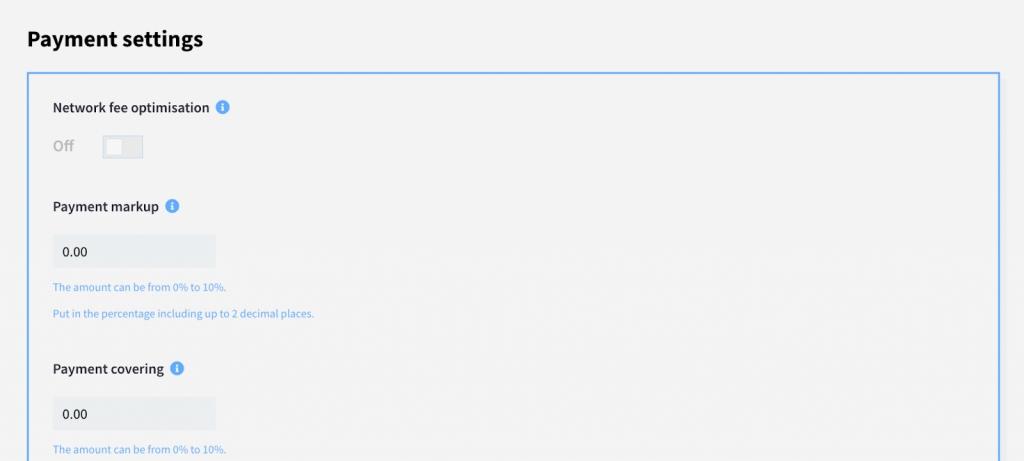 NOWPayments' algorithm analyzes current network fees and picks the most profitable option out of payout wallets. This helps merchants save on fees as the total fees charged for a payment will be lower than fees for mono-currency payments. This feature was introduced in May 2022 and has been a hit among merchants who have seen significant savings on fees.
Fiat Withdrawals
In May 2022, NOWPayments partnered with Switchere to make fiat withdrawals accessible to its partners. This solution allows merchants to withdraw any amounts of cryptocurrency in fiat starting from 15 EUR up to unlimited volumes. This feature can be used by any business that wishes to test crypto payments for the first time and wishes to withdraw crypto to fiat currency fast, easy, and from any part of the world.
Fixed-Rate Invoices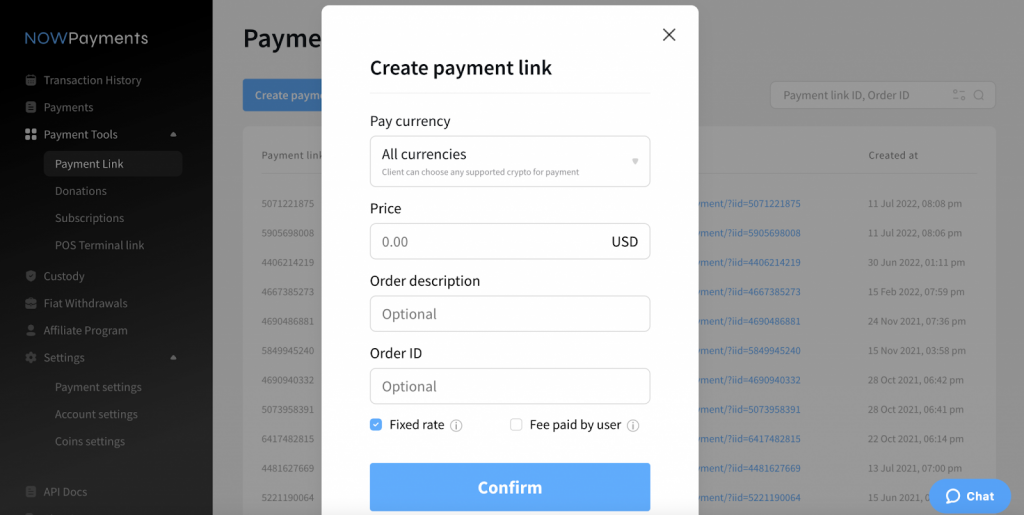 NOWPayments' Fixed-Rate Invoice completely solves the problem of changing prices. The platform can freeze the exchange rate for 20 minutes so that merchants avoid extra spending and don't have to worry about underpayments. All merchants need to do is to tick the "Fixed rate" option when creating a payment link in their Dashboard.
Fee Paid by User Invoices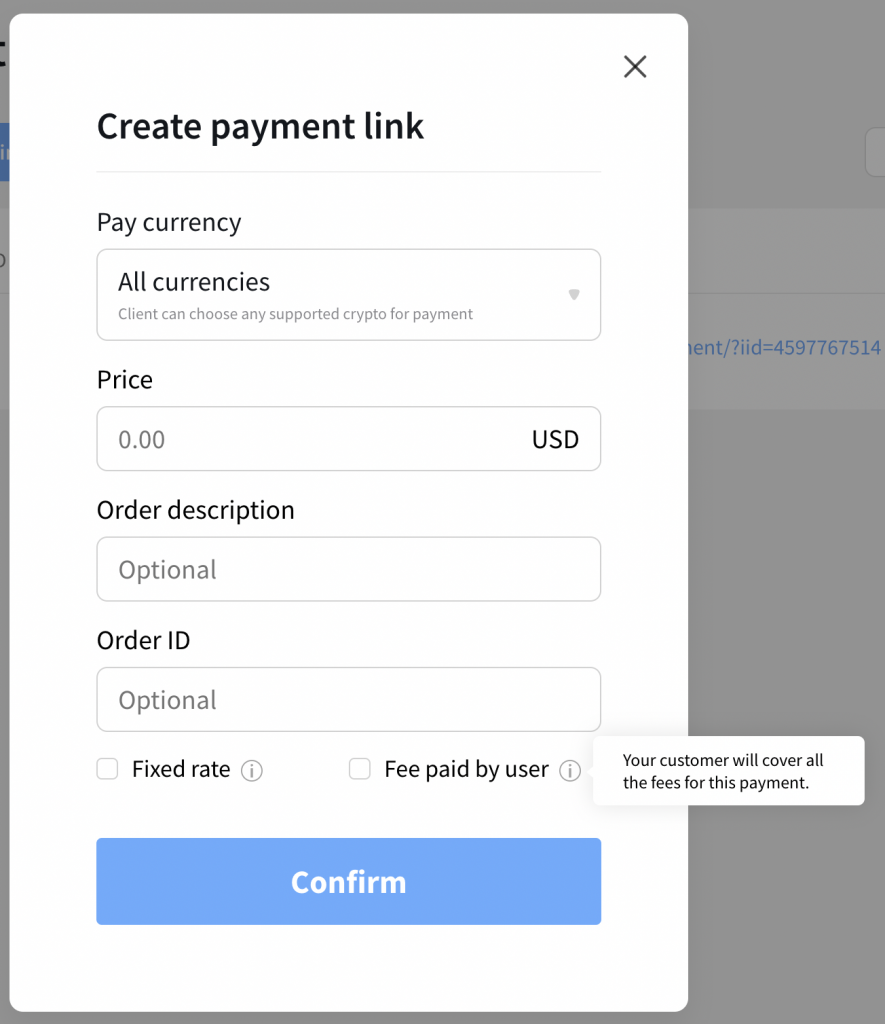 NOWPayments also introduced Fee Paid by User Invoices, which give merchants an opportunity to transfer all payment fees from the merchant to the user. Merchants can activate this feature on the "Payment link" when creating an invoice in their Personal Account or via API.
API Documentation Update
Recently, we have updated our API documentation, providing extensive information on how to integrate the payment processing platform into software. The API allows for third-party solutions to be integrated into platforms, enabling communication between different software. With over 160 cryptocurrencies accepted, NOWPayments offers customization options through its integration.
Some of the Partnerships
NUX Game Partnership
NOWPayments has also forged a partnership with NUX Game, a leading iGaming software provider, to enable NUX Game's clients to accept payments in various cryptocurrencies, making it easier for them to tap into a global market of crypto users. This partnership is an exciting development for NOWPayments and represents a significant step towards the mass adoption of crypto payments.
AVAX Store Merch Partnership
We have teamed up with Avalanche Merch Store to provide a seamless and user-friendly payment experience for customers using Avalanche tokens AVAX and AVAXC. Avalanche Merch Store is an online store that sells merchandise related to the Avalanche network. The integration is aimed at providing a more secure and faster payment option for customers while also opening up the possibility of incorporating other tokens on Avalanche in the future.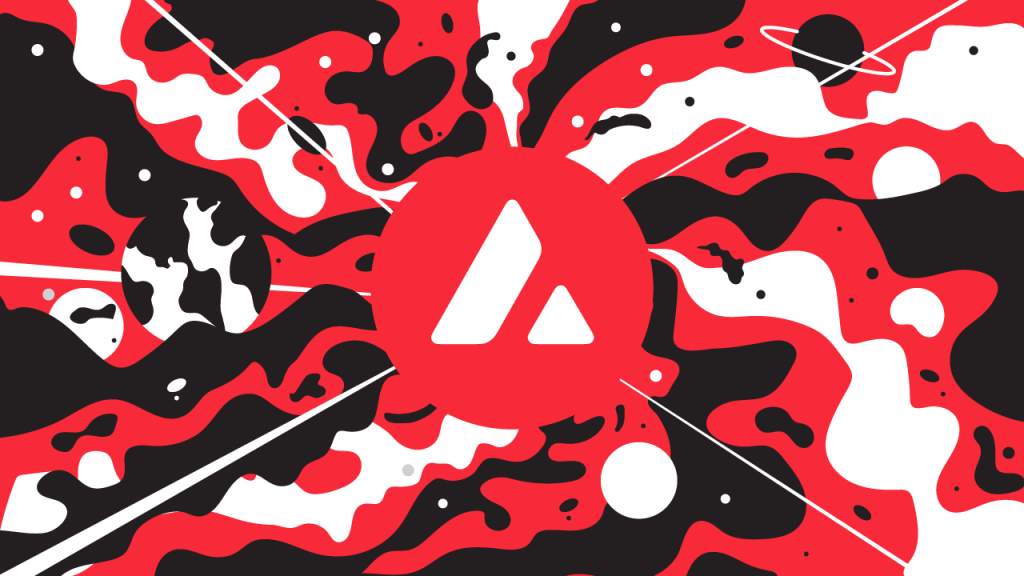 AVAXC offers several advantages over traditional payment methods, including fast and secure transactions, decentralization, and lower transaction costs. With the integration of NOWPayments, Avalanche Merch Store will hopefully only increase sales, reduce transaction fees, and expand its customer base. The scalability and potential for future growth of AVAXC make it an ideal payment solution for e-commerce businesses of all sizes.
BRG Partnership
NOWPayments has also partnered with BRG Bridge to provide YOU with a unique promotional option. If you accept BRG (Bridge Oracle) as a payment option, they can promote their project on NOWPayments' social media channels, increasing the visibility of their project and attracting new customers.
Arbitrum Partnership

NOWPayments has announced support for ARB, the native token of the Arbitrum blockchain, which processes transactions over 150 times faster than Ethereum. With its EVM compatibility and zero-knowledge proofs, ARB offers increased security and privacy, making it a viable payment and donation option for businesses and charities worldwide. Developers building on the Arbitrum blockchain can seamlessly integrate ARB tokens into their projects, offering payments and payouts to users. With ARB moving to DAO governance, the token will serve as a governance token, giving holders voting power to influence development decisions. By accepting ARB payments, businesses can benefit from the high speed and security that comes with the Arbitrum blockchain features and join the thriving Arbitrum community.
Shopping.io Partnership

In March, we announced a partnership with Shopping.io, a leading e-commerce platform, allowing customers to pay with any of the 160+ cryptocurrencies that NOWPayments supports. As a result of this integration, Shopping.io users can enjoy a seamless shopping experience on major e-commerce websites such as AliExpress, eBay, and Walmart, and pay with their preferred cryptocurrency.
This partnership between two of the most innovative platforms in the cryptocurrency space is a significant step towards the mass adoption of cryptocurrency, creating more daily use cases for cryptocurrencies and driving their acceptance in the real world. The future of this partnership looks promising, and we are thrilled to be a part of it.
Kishu Inu Store Partnership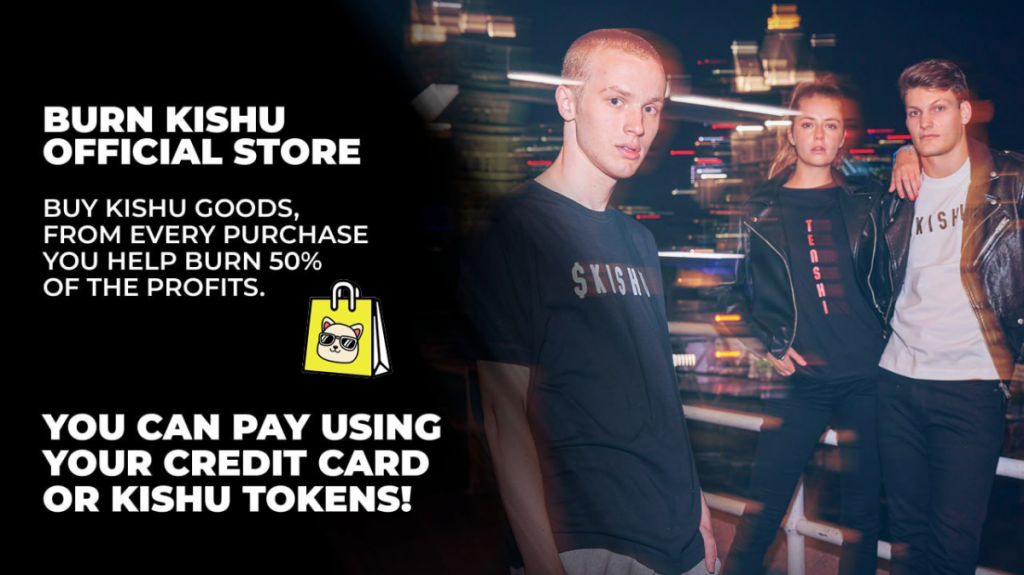 Kishu Inu Store is an online store that sells Kishu Inu-related merchandise and has recently partnered with NOWPayments to accept various cryptocurrencies, including Kishu Inu, as payment. The partnership is promising to become extremely successful.
Accepting Kishu Inu payments offers several benefits for eCommerce platforms, including an additional payment option for customers, attracting a new audience of Kishu Inu holders, and providing a hedge against inflation. This successful partnership between Kishu Inu Store and NOWPayments is a great example of how accepting Kishu Inu can benefit eCommerce platforms, as more businesses begin to realize the advantages of fast, secure, and decentralized transactions.
Ravestag Partnership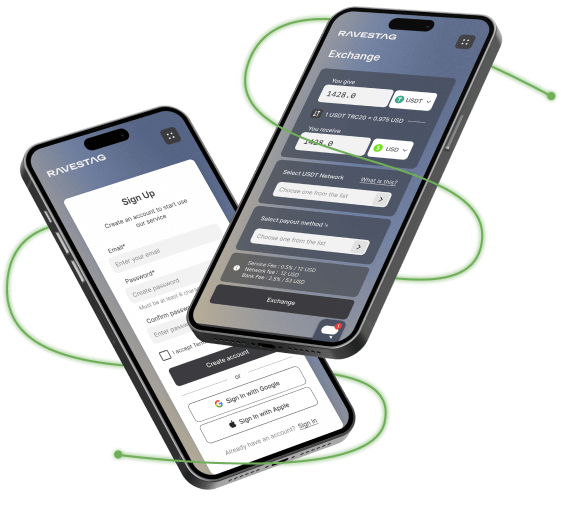 Last year we partnered with Ravestag, a five-year-old crypto exchange based in Georgia. Ravestag offers an automated service for safe exchange of cryptocurrency for fiat money and vice versa. The company's goal is to be a reliable guide for clients in the blockchain technology field and to improve and secure the way people experience cryptocurrencies.
Ravestag is primarily focused on expanding its services and improving its offerings, but is open to collaboration with other crypto projects in the future. The exchange targets those who actively use cryptocurrencies or those unfamiliar with them but require modern and flexible finance options. Ravestag intends to expand its services beyond Georgia by adding SWIFT transfers to its payment methods. The most frequently exchanged currencies on Ravestag include stablecoins such as Tron USDT, BUSD, and USDC. The company believes that the future of crypto mass adoption is bright and that crypto payments will become more widespread in the near future.
NOWPayments World Tour
SiGMA Malta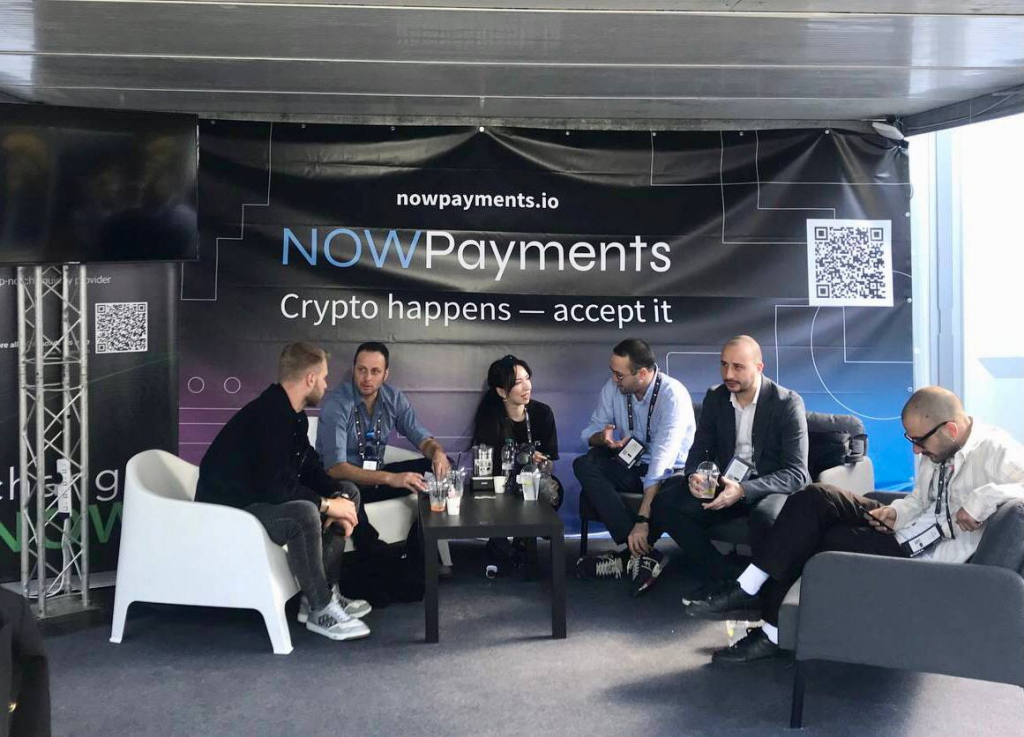 We had the pleasure of attending a week-long summit that brought together almost 30,000 delegates, including foreign sponsors, affiliates, and exhibitors, boosting the island's leisure and entertainment sectors. Despite the typical November weather, we were thrilled to mingle with top influencers and thinkers, including Tim Burd, Scott Stornetta, Carl the Moon, Ivanontech, and more!
The expert-led conference agenda was absolutely mind-blowing, exploring the latest agenda in the emerging gaming tech, digital health, and affiliate marketing industries. And the expo floor? It was absolutely buzzing with activity, featuring gaming areas, competitions, and some of the most creative booth designs we've ever seen. We were blown away by the sheer talent and innovation on display!
But it wasn't just all work and no play — the summit allowed us to foster a spirit of teamwork and self-respect that's usually hard to feel while you're locked up in the office. And the networking opportunities were endless, allowing us to connect with partners like NUX Gaming and even win a prize of a real gold token from Fastex! We're beyond excited to see where this partnership takes us.
Overall, Malta Week was a breath of fresh air after the COVID pandemic silence, and we're so grateful to have had the opportunity to attend. Thanks to everyone who came to talk to us at SiGMA – World's Gaming Festival, it was amazing to meet you all!
ICE London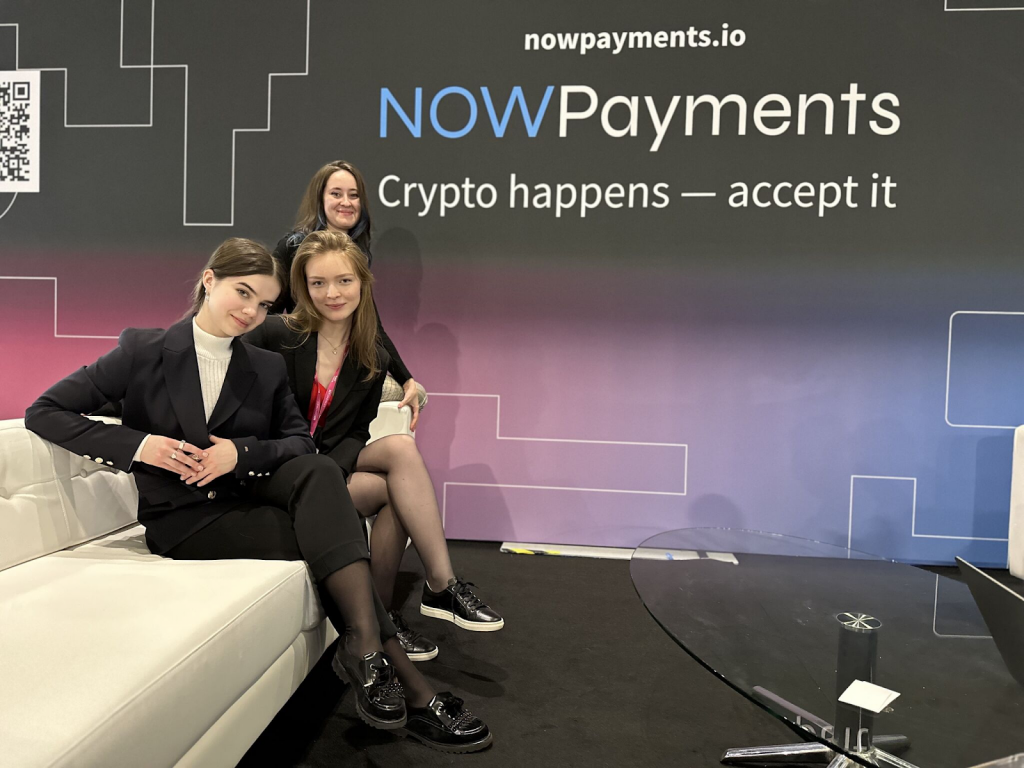 In February of this year, NOWPayments' Business Development Manager Veronica, Lead Marketing Manager Daria, and our incredible CEO Xena attended ICE London from February 7th to 9th. We were winning London with the Power of Three, just like the Halliwell sisters in Charmed, and let us tell you, it was an absolutely awesome experience.
Not only did we get to see our partners and make new friends at the conference, but we were blown away by the level of interest in crypto payments, especially in gaming and gambling industries. It was incredible to see the enthusiasm for what we're doing, and it's the best motivator one can ever get!
Our team brought their A-game to this conference. Veronica, Daria, and Xena were an unstoppable force, representing NOWPayments with the utmost professionalism, passion, and enthusiasm. We had a blast connecting with industry leaders and experts, and we're so grateful to have had the opportunity to attend.
Overall, ICE London was an incredible experience, and we're so excited to continue pushing the boundaries of what's possible in the world of crypto payments. Thanks to everyone who made our trip so memorable, and we can't wait to see you all again soon!
SiGMA Dubai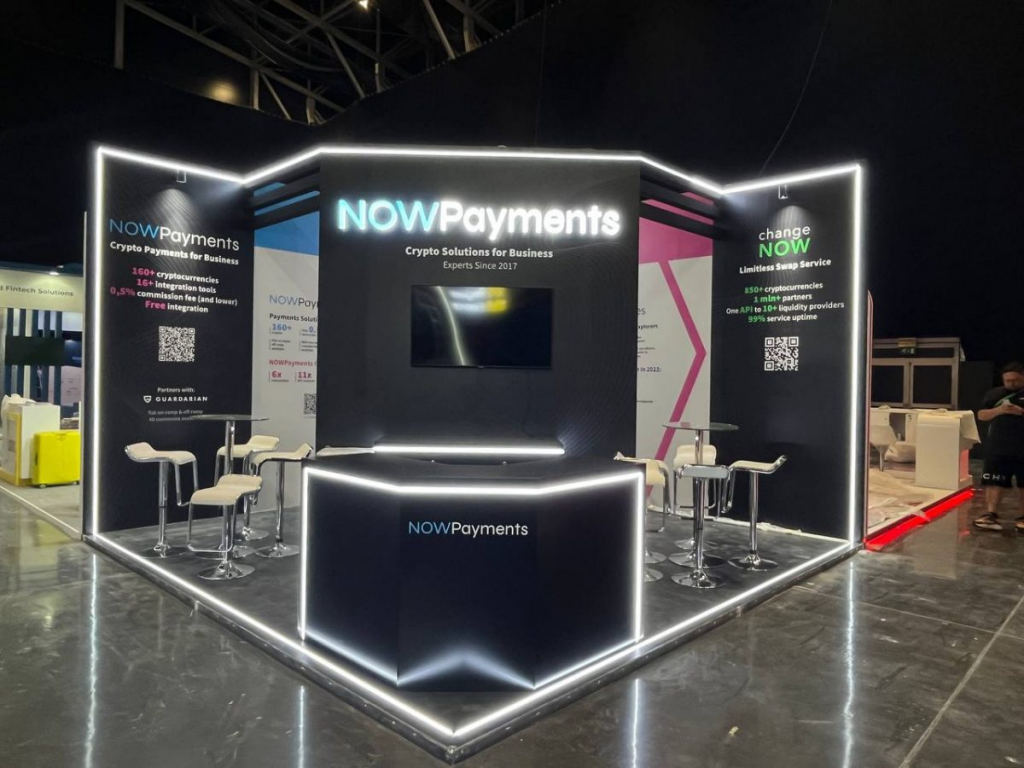 NOWPayments' CEO Xena Kash gave a speech at the summit, sharing insights on how crypto payments can transform businesses and how to overcome challenges in crypto adoption!
How to Accept Crypto Payments with NOWPayments
Accepting cryptocurrency payments with NOWPayments is easy. Businesses can sign up for an account on our website and start accepting payments in just a few minutes! Our platform supports over 160 cryptocurrencies, making it easy for businesses to accept a wide range of digital assets.
Future Plans for NOWPayments
Looking to the future, NOWPayments is committed to continuing our mission of simplifying crypto payments for everyone. We plan to expand our platform even further, adding support for new cryptocurrencies and integrating with more eCommerce platforms, as well as offering more use cases for our partners.
Conclusion
As we celebrate our 4-year anniversary, we are proud of the progress we have made in simplifying crypto payments for businesses of all sizes. We are committed to continuing our mission of making crypto payments accessible to everyone, and we look forward to helping more businesses accept cryptocurrency payments in the years to come.
If you're interested in accepting crypto payments for your business, sign up for an account with NOWPayments today and start accepting payments in minutes!