Greetings to all NOWPayments partners, supporters, and crypto enthusiasts! We are excited to bring you the latest updates from our crypto payment gateway. In the month of May, we focused on enhancing performance, expanding asset options, and introducing new features to improve your experience. Let's dive into the details of our May updates.
Payments with Metamask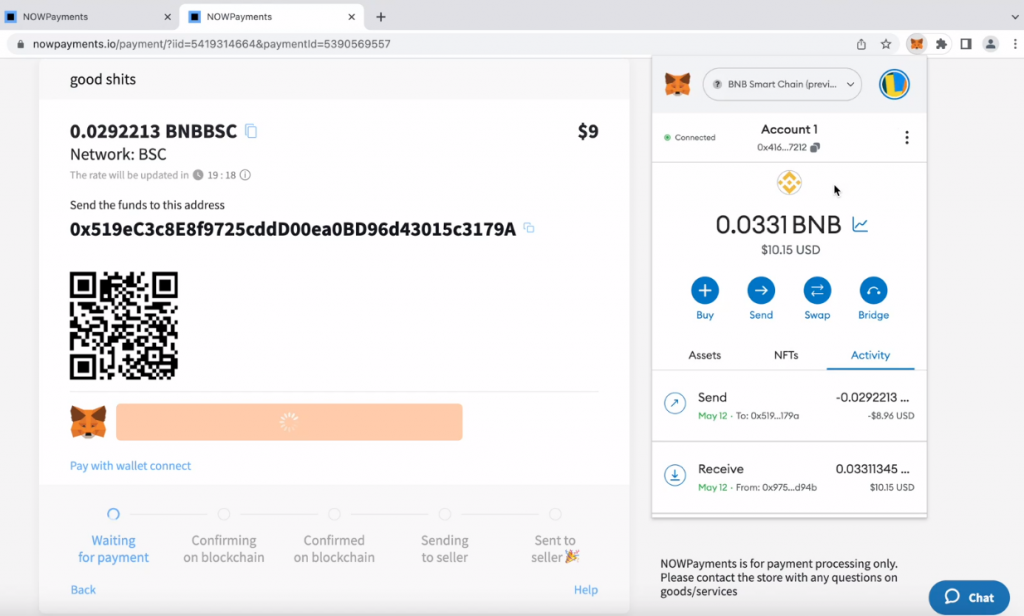 To further improve payment options, we have integrated payments with Metamask for ETH and BSC networks. Your customers can now conveniently make payments using Metamask through payment links!
Enhanced Email Subscriptions and Extended Custody Features
Our Email Subscriptions and Extended Custody features have been upgraded for better performance and speed!
Extended Custody API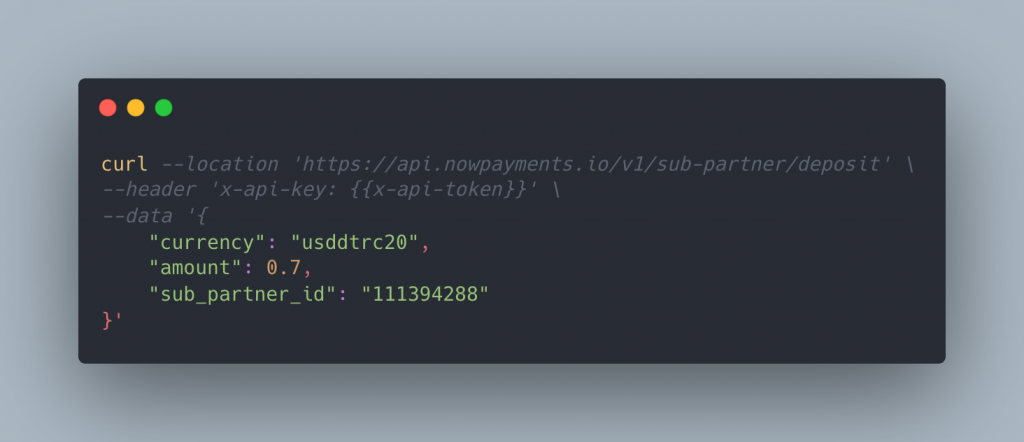 NOWPayments' Extended Custody API empowers seamless crypto billing. Create deposit accounts for your users, generate payments, and withdraw funds using the POST method at https://api.nowpayments.io/v1/sub-partner/balance. Set up recurring charges with the POST method at https://api.nowpayments.io/v1/subscriptions. Gain comprehensive control with GET methods for retrieving balances, user lists, and transfer details. Manage transactions and balances effortlessly by creating transfers, depositing funds, and withdrawing from user accounts.
Email Subscriptions API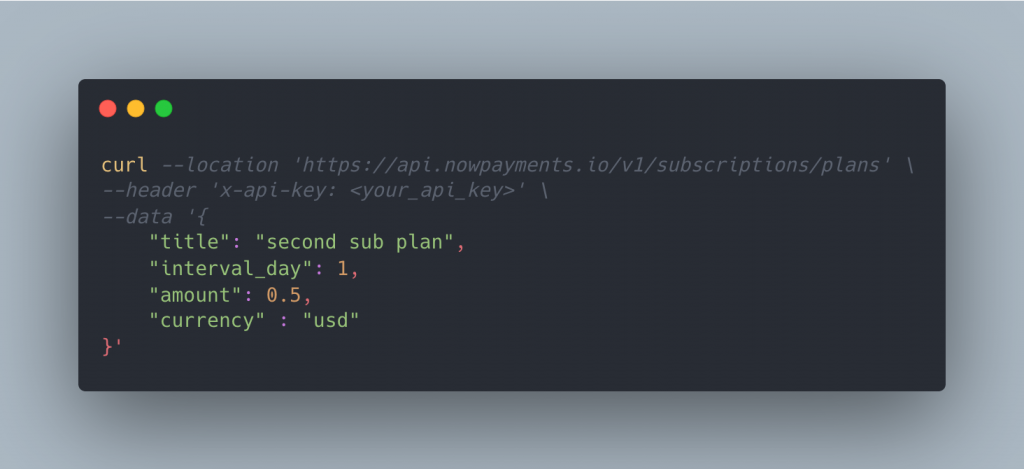 With NOWPayments' Email Subscriptions API, you can automate regular payments for your customers and simplify your workflows. Start by creating a Recurring Payments plan using the provided method. Update existing plans as needed, and retrieve information about specific plans or all created plans. Utilize the API to send payment links via email, allowing customers to conveniently make payments. You can also view and manage recurring payments, including filtering them by status or plan ID. Lastly, delete specific payments from the recurring plan when necessary. Enhance your payment processes with NOWPayments' Email Subscriptions API.
Accelerated Loading of Invoices
We have significantly optimized the loading time of invoices on the platform. Previously, the loading process took a considerable amount of time as all partner invoices were unloaded when the page loaded. Now, we load a list of the first 20 invoices, improving the overall performance of the section. The loading time has been reduced from an average of 3.5 seconds to impressive ~500-600 milliseconds, making it approximately 7 times faster.
Faster Login to Personal Account
We have boosted the login speed to the Personal Account, making it similar to the login experience in the API. The login process is now 15-16 times faster, reducing the time from 2.77 seconds to just 170 milliseconds.
Redesigned Coins Settings Page
The coins settings page has undergone a redesign, providing a cleaner and more organized look. Additionally, the network associated with each coin is now displayed next to it, allowing for easier identification and selection.
Network Indication on Payment Page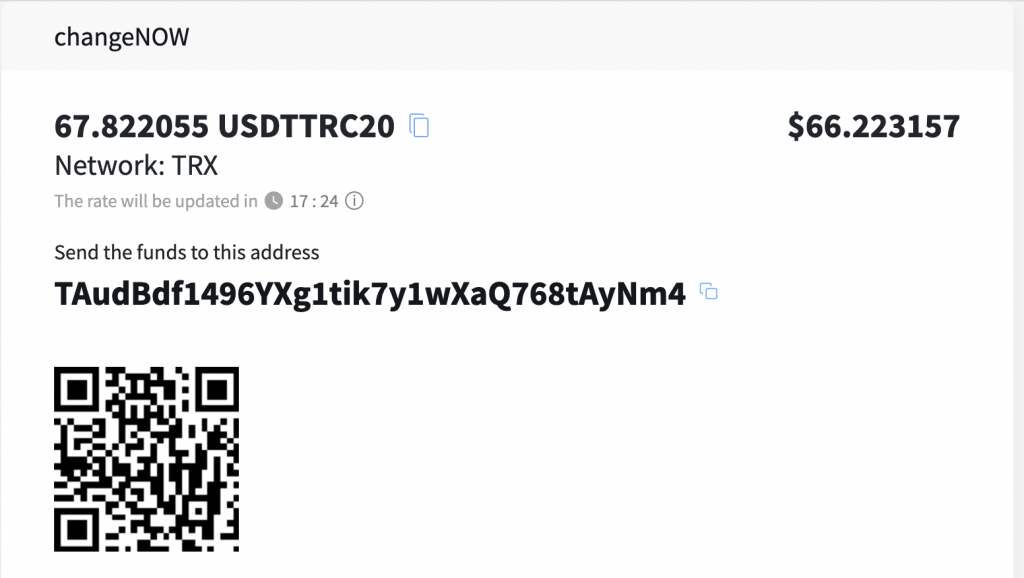 To enhance transparency during the payment process, we have added a network indication on the payment page when selecting tokens. This feature helps users identify the network associated with the selected tokens, ensuring a seamless and accurate transaction experience.
More Assets for In-Custody Conversion
We are delighted to announce that in-custody conversion is now available for all assets supported by NOWPayments. This means you can convert and store funds in any asset of your choice, providing you with greater flexibility and control.
Expanded Fiat Assets for Fiat-to-Crypto
We have added more fiat assets for fiat-to-crypto transactions. The newly supported fiat assets include VND, MYR, THB, PHP, TRY, BRL, ARS, CLP, MXN, and PEN. With these additions, you have a wider range of fiat options to facilitate seamless transactions.
NOW Wallet — Recommended NOW!
In the sign-up process, you can see NOW Wallet as the recommended wallet for using with NOWPayments. NOW Wallet offers both mobile and desktop versions, allowing you to conduct transactions within the app using the built-in exchange service from ChangeNOW.
It supports over 500 cryptocurrencies and 70,000 trading pairs across 40 blockchain networks. NOW Wallet also enables fiat-to-crypto operations, staking options, NFT storage and transactions, cashback for ChangeNOW Pro users, dApp connectivity, and custom token addition options.
Fee Payout Options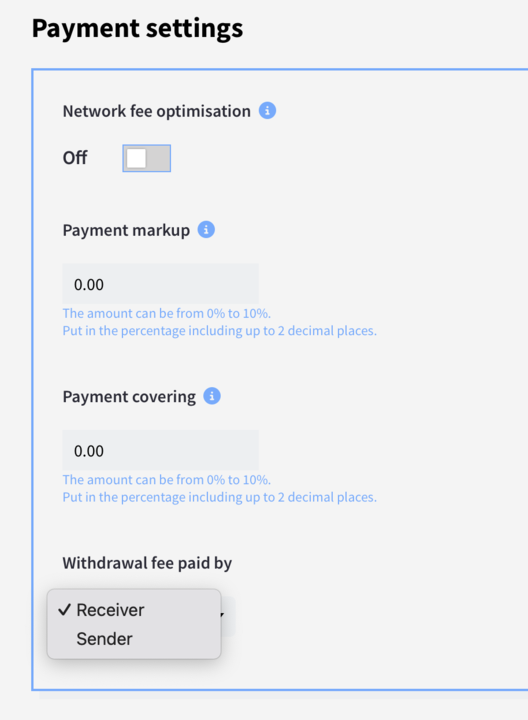 We have introduced a switch menu to the Payment Settings, enabling partners to choose who pays the transaction fees when conducting Payouts. You can now select between Sender and Receiver, providing greater flexibility in managing fee payments.
Conclusion
At NOWPayments, we are committed to constantly improving our platform and services to provide you with the best possible experience. The May updates bring enhanced performance, expanded asset options, and improved features. We appreciate your support and encourage you to reach out to our customer support team or schedule a call with your account manager if you have any questions or need assistance. Stay tuned for more updates and thank you for choosing NOWPayments as your trusted crypto payment gateway!