Let's face it, everyone wants a piece of the next Bitcoin (BTC) – whether it's the actual top crypto or another altcoin that will perform as well over the next decade. However, the volatility risk involved in crypto markets provides a barrier to entry for new risk-averse investors – fearing they might lose their initial investment in a major bearish trend. There is also the problem with transaction fees (which can, nevertheless, be avoided).
Moreover, the limited number of fiat-to-crypto channels (without the need for a bank) also provides a major blockade for users to enter the field of crypto. Is there a way that potential crypto holders can own tokens or coins without necessarily entering the market to buy them?
In this article, we highlight some of the ways you can directly earn Bitcoin or crypto in your wallet in 2021 from an online source at a minimum risk (either free or with some minimal effort).
The methods do not include buying, trading, and holding of cryptocurrencies.
Approaches to earning cryptocurrency online
In this section, we discuss ways to earn Bitcoin and earn crypto – first, methods to earn crypto online, how to earn Bitcoin easy and fast online, and finally, how to earn free cryptocurrency safely online. Some of the methods will require you to put in a bit more effort to enable you to start earning passive income from them. Others are simpler to carry out but pay out lower than the 'effort-based' crypto earning channels.
A little effort goes a long way
Mining
Mining is a great way to start earning crypto if you have the resources to pull through. However, not all coins are easy to mine for example Bitcoin (BTC), which needs a powerful ASIC miner and high electricity cost for computational purposes. If the cost to buy an ASIC machine is too high, you can join a Bitcoin mining pool by paying an entry fee and getting part of the rewards paid to the pool.
Other tokens can be mined using a regular powerful computer earning substantial rewards. Some of the top cryptocurrencies that you can easily mine include Ethereum (ETH), Litecoin (LTC), and Monero (XMR).
Freelancing
Can you create a crypto article, develop a smart contract, or work on any crypto or blockchain-related project? If so, there is a blue ocean for such skills in the crypto field paying out in cryptocurrencies. Most of the freelancers working in blockchain and cryptocurrency markets are paid out in Bitcoin and Ethereum.
Some of the top sites where employers search for freelancing skills in crypto include Upwork.com, Ethlance, and Cryptocurrencyjobs.
Bug bounty hunting
As the cryptocurrency ecosystem grows, there's an increasing need for bug bounty hunters in the space. Bug bounty hunting programs are coming up fast to reward developers who find key vulnerabilities on blockchains or projects that can cause huge system failures.
Most of the blockchain bug bounty hunting programs offer their rewards in a tiered form with low-risk vulnerabilities earning anywhere between $50 and $1,000 while detecting and reporting critical bugs could offer rewards of up to $200,000 – offered by EOS. One of the most popular sites for bug bounty hunters is Bounty0x, which offers a list of bounties payable in ETH or any ERC-20 enabled tokens.
Referrals

And last but not least when it comes to earning crypto by putting in a little effort is through referrals. If you have a large following, you can earn through affiliate programs on exchanges by referring your friends. Once they join the exchange through your referral link and start trading, you earn commission fees and part of the trading fees charged.
This method requires a bit of effort to grow your referral pool in order to start making passive income from it.
How to earn free crypto by doing minimal tasks
Cryptocurrency earning apps
There are several apps on Apple and Google Play stores that allow you to earn cryptocurrencies for completing minimal tasks. These apps vary in form and structure but help new users earn and test cryptocurrencies without having to buy them.
Sweatcoin is one of these apps that offers a freeway for users to earn their native token. The app converts steps walked into cryptocurrency in a bid to encourage the user to walk and exercise more. The app has already converted over 9.7 trillion steps into crypto tokens.
Other popular apps that allow you to earn for minimal tasks include Steemit/ Hive (blog-posting platforms), LBRY (a library that pays out content curators), and others.
Playing online games
Some blockchain projects also allow you to earn cryptocurrencies such as Bitcoin and Ethereum by playing a game, whereby the results are paid out in cryptocurrency. Most of these gaming apps pay out Bitcoins to play and win games such as Tetris and Solitaire in a bid to keep the users on the platform.
This is an easy and fun way to earn BTC as most of the games are freely downloadable. Bitcoin Aliens is one of the platforms that allows users to play games, earn cryptocurrencies, and redeem the digital tokens for in-game rewards.
Watching videos
You also can earn cryptocurrency for free by watching videos online. Various platforms such as Coinmarketcap Earn are also taking up the challenge by recently starting to offer an earning platform by learning cryptos.
Coinmarketcap allows users to earn crypto through watching videos on multiple cryptocurrencies such as Kava and BAND protocol.
Watching ads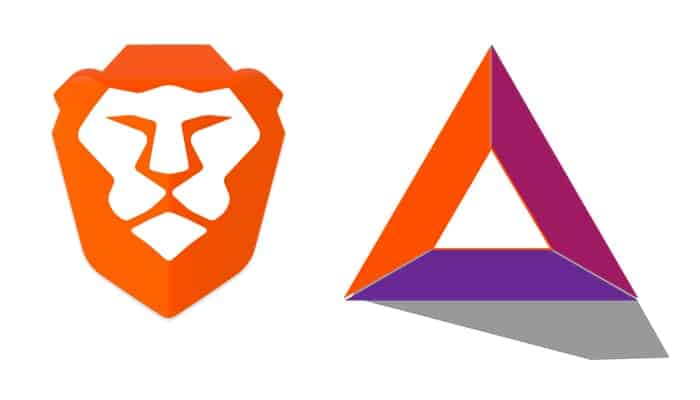 In this section, we explain how you can earn cryptocurrency rewards by watching and clicking on online ads. While the rewards are small for watching each ad, accumulating the ads could see you earn a reasonable amount across the day. For example, privacy-enhanced web browser, Brave shares the advertisement revenue with the users who watch the ads, paying out rewards in its native Brave Attention Token (BAT).
Cashback on spending
The world of digital banking is growing with several merchants accepting cryptocurrency payments for goods and services. Now, crypto holders can earn through spending their tokens on certain platforms that give cash back programs such as Crypto.com and Fold app.
Get crypto, spend crypto, and receive a cashback on the amount spent in crypto.
Conclusion
Earning crypto is a fast and easy process but it also comes with its challenges and requires some form of effort. As explained above, the more effort needed, the more likely you are to earn more cryptocurrencies online.
However, users need to remain vigilant regarding possible crypto scams that offer "free crypto" while collecting your information. Restrain from such programs and schemes despite them offering a better payout than the methods shown above.