Blockchain technology and associated cryptocurrencies such as Bitcoin (BTC) are aiding record keeping and easing financial transactions across almost all sectors of the economy, like here and here. One of the industries heavily benefiting from the this technology is real estate – an industry plagued by slow settlement and slow data retrieval times.
In this article, we focus on the intertwined state of real estate, blockchain and cryptocurrencies. We focus on how blockchain tech improves the real estate industry, decentralized projects in real estate, how to buy and sell real estate using crypto – especially BTC – and, finally, regulations on crypto in real estate across different jurisdictions across the globe.
History of crypto and blockchain in real estate
Over the past few years, blockchain has entered a vast number of industries across the globe – real estate being one of them. The journey of blockchain tech intermingling with real estate can be traced back to 2013 when the International Blockchain Real Estate Association (IBREA) was launched, led by Ragnar Lifthrasir.
International Blockchain Real Estate Association (IBREA)
According to its official website, IBREA is "a research organization that provides objective research and analysis on the development and practical use cases of this cutting-edge space" in the real estate industry. While it escaped the media eye then, the association has grown to over 5,000 members, enabling a number of real estate projects to launch on blockchain. 
Since then, the real estate investors have gradually accepted the innovative technology – harnessing its benefits to buy, sell, list and transfer real estate assets.
How blockchain technology improves the real estate industry
The growth of blockchain solutions in real estate is a widely covered topic in some of the top media sites across the internet, including Forbes and Investopedia. This magnanimous coverage stems from the solutions that blockchain offers the real estate industry including making data recording, transfer and payment simplified to its core.
Blockchain solves a number of issues persistent in the real estate industry including liquidation, data keeping, and reducing transactional costs to the minimum.
How Blockchain will disrupt real estate
1. Fractional ownership
One of the major impediments to the seamless buying of real estate is the huge amounts of money needed upfront to purchase the property. With blockchain technology, real estate investors could easily partition the property allowing buyers and sellers to easily acquire or release a fraction of the property. This would allow crypto crowd funding by investors who then will own real estate by purchasing a fraction in a pool with other investors.
Moreover, fractional ownership also helps investors in maintenance and management of properties including leasing deals.
2. Liquidity
As explained above, real estate investments are highly not-liquid assets, maybe only second to fine art. This makes it really hard to sell full properties. Through the implementation of the fractional ownership structure and tokenization, real estate projects can be readily sold and bought for cryptocurrencies such as Bitcoin which are then easily traded for fiat.
A seller does not need to wait for a buyer who can afford the full property as they can sell part of the real estate.
3. Reduced costs
As it does with other industries, blockchain technology and crypto also reduces costs for the real estate industry too. Brokers, lawyers, and banks have long been part of the real estate ecosystem. Blockchain could well replace these intermediaries allowing a one-stop shop for real estate.
The technology cuts out these intermediaries allowing investors to save on costs in commission and fees. Also, the lack of intermediaries also reduces the time spent to buy or sell real estate.
4. Data accessibility
Blockchain also replaces the old, outdated paper registration process and title deeds in the real estate industry. It provides an immutable ledger that provides a secure and trustless source for digital title deeds between different investors and organizations.
Blockchain projects sprouting in real estate
The launch of IBREA opened up the field in real estate providing educational and research material in the space of tokenizing real estate. Since, several projects in the industry have sprung up offering blockchain and crypto-enabled platforms to facilitate the buying and selling of real estate.
Here is a list of some of the top projects in the blockchain-real estate field:
Propy
ATLANT
BitOfProperty
Mettle
Crypto Realty Group
Decentraland
The power of crypto payments in real estate markets
After a long walk through the impact of blockchains on the real estate industry, this sections dives deep into real estate and cryptocurrency connection. Real estate companies have started looking at the possibilities cryptocurrencies offer such as a faster payment system, tax benefits and (some mentioned above) offer direct payment option for cryptocurrencies
Examples of real estate sold using crypto
CrunchFund Venture Capital building
A property owned by Michael Arrington, the co-founder of the venture capital fund, CrunchFund, was sold off by Propy in June 2019. The San Francisco based building was sold off on the blockchain real estate firm's website accepting crypto payments such as BTC for the $1.6 million property.
Another mansion – located in Islamorada, Florida was also sold using cryptocurrency in the late 2019. The waterfront real estate property costs $2.2 million with the seller accepting payment in BTC, USD, Ethereum (ETH) or Litecoin (LTC). The property is one of the hundreds listed on crypto-enabled payment website, Bitcoin Real Estate.
While properties in California, San Francisco and Florida are gaining the most traction for BTC bought real estates, parts of Europe are also introducing crypto payments. One such establishment is the Villa Sol y Paz, a luxury villa located in Marbella, Malaga Spain that offers sellers a BTC price, as shown on Bitcoin Real Estate.
NB: This is not a recommendation or endorsement to make payments to Bitcoin Real Estate.
How jurisdictions deal with crypto-real estate transactions
Despite the benefits derived from blockchain technology and cryptocurrency payment systems, there are some scams and false markets in the space. This calls for regulation on how the real estate connects with blockchains and crypto, protecting investors from these scams and unlawful acts.
While regulation is yet to influence the decentralized real estate market, a number of countries have implemented laws governing the market – others are still playing catch up. Below are some of the jurisdictions that have implemented real estate/blockchain-related laws.
If you are a U.S. citizen then buying and selling of real estate properties using Bitcoin or another cryptocurrency is legal. However, as the government calculates taxes in dollars, buyers and sellers will need to calculate their BTC-purchased homes and buildings in fiat.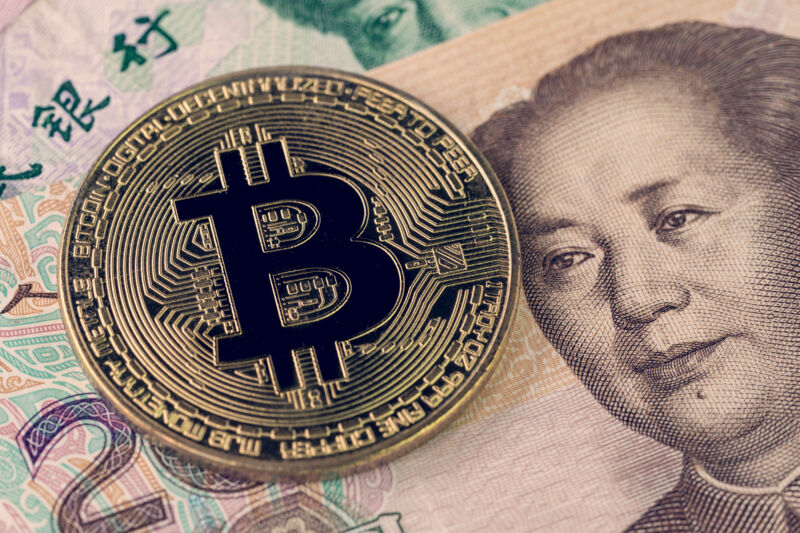 China's capital control rules have seen a number of investors move to cryptocurrencies to buy foreign real estate property. The country forbids the buying of foreign real estate firms in a bid to retain their capital within the country hence an increasing number of investors jumping on the wagon.
One of the most progressive jurisdictions in applying laws on crypto payments in the real estate is the Estonian government. The country launched its e-Land registry on blockchain representing "a one-of-a-kind web application that contains information on all ownership relations and limited real rights for properties and land parcels". 
This has allowed the time of purchasing land and real estate to reduce from over a month to less than 8 days.
Parting shot
Real estate industry is switching to a more digital arena reducing the paperwork, time and costs involved in traditional buying and selling of property. Blockchains improve the overall listing, registration and legal documentation process for all parties removing the need for intermediaries. Cryptocurrencies such as BTC also improve buying and selling of tokenized real estate by inflating the pool of investors, fractional ownership and faster payment systems.