Hotels are some of the most appropriate places where you can use cryptocurrency as a payment option. However, it's not like every hotel you come across in New York or Central London has Bitcoin payments set up.
Therefore, you have to stay sensible and make Bitcoin hotel reservations in advance. Indeed, there are places where you can physically pay using Bitcoin, but their numbers aren't that staggering.
This article has covered everything you should know about paying at hotels using Bitcoin and other cryptocurrencies. Besides a list of hotels that accept cryptocurrency, we have included some tips to help you get a business stay, staycation, or vacation experience. First, we will look at how the hospitality industry has been adjusting to the growth of Bitcoin and cryptocurrency payments.
Cryptocurrency & Hotel Industry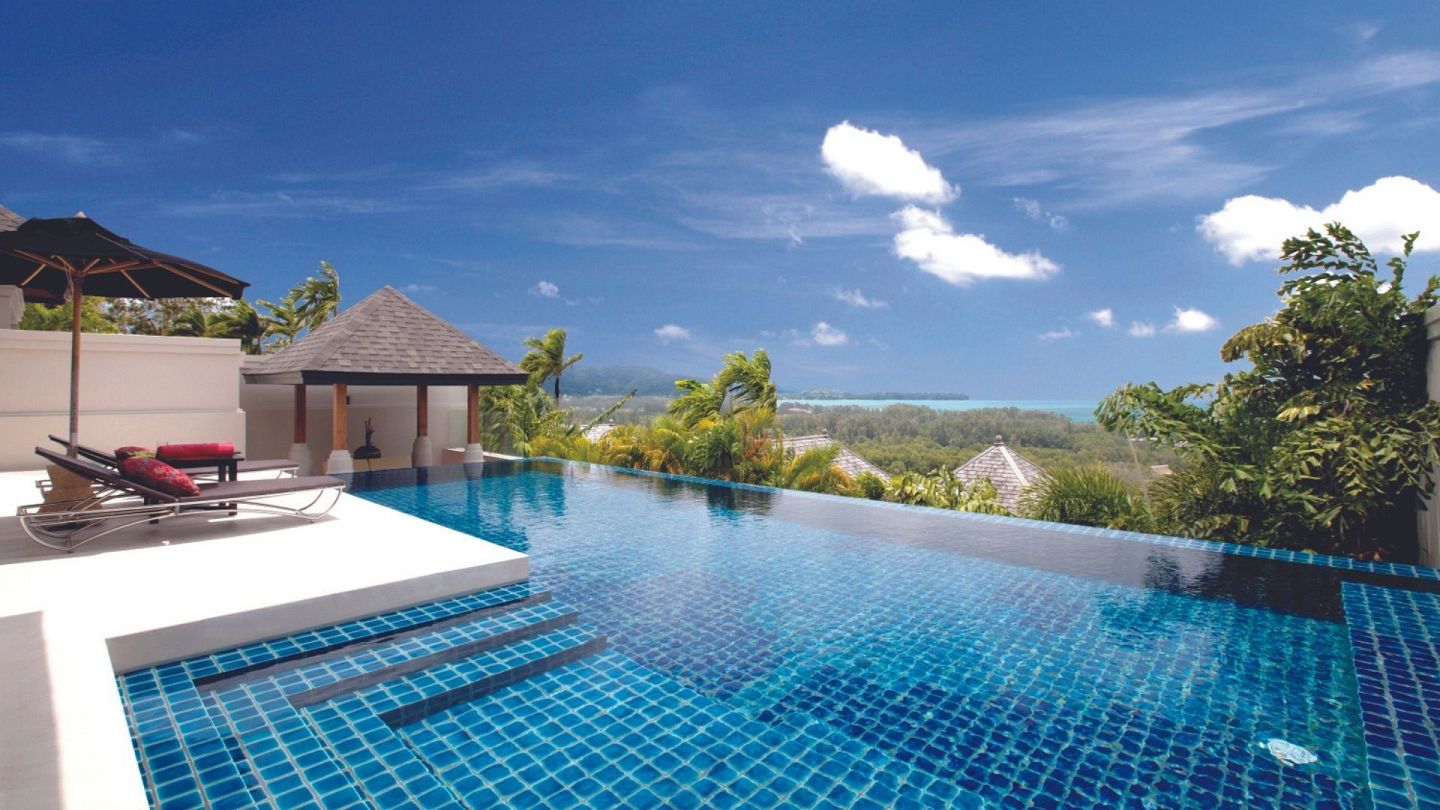 Hotels haven't been the first to catch up with cryptocurrency payments, but they are gradually stepping up their game. Expedia, a hotel-reservation platform, is now using a travel booking platform called Travala, which comes with support for 30+ cryptocurrency tokens. So, if you plan to book a hotel via Expedia, you can use popular currencies like Bitcoin, Ether, and Bitcoin Cash without any problem. It means that you can pay in more than 400,000 Expedia Group hotels utilizing a cryptocurrency token of your choice.
In this narrative, Travala has a more crucial role than being a random payment gateway. Instead, this tech firm has been collaborating with many hotel-booking sites in the past to create a crypto-friendly way to make stay reservations in the future. Even more impressive is that the service is very successful. For instance, one report from Travala indicated that around 59% of hotel bookings made through the platform had used one or the other cryptocurrency, with Bitcoin contributing to 21% of the transactions.
We should also add that Travala has created an impressive User Interface to book hotels using Bitcoins. It's such a hassle-free process that even those who don't have much technical expertise can finish the process in seconds. It happens because Travala handles its payment systems and confirmation emails with best-in-class speeds.
The story of Expedia and Travala only shows that the world of cryptocurrency payments is all set to welcome hotel bookings. It's all about whether more and more networks are ready to adapt and give these tokens a try.
Then, apart from these Expedia and platforms, there are luxury hotels.
Luxury Hotels Where You Can Pay with Bitcoin
It is safe to assume that those who can spend Bitcoins on accommodation can afford some luxurious options. Here are some of the hotels where you can use this privilege.
Dolder Grand Hotel, a five-star hotel located in Zurich, Switzerland, is a super-luxurious hotel where you can pay for overnight stays, spa treatments, and other services with Bitcoin. It makes this work by partnering with a mobile application called Inapay, which makes Bitcoin payment collection and conversion more effortless than ever. All things aside, you should be ready to pay a per-night rate of at least $796.
In Canada, Sandman Hotel Group is also one of the hotel chains that consider Bitcoin a valid payment mode. The bigger picture here is that the Sandman group has more than 44 hotels worldwide, all of which support cryptocurrency payments. Because the Sandman Group has been working with Coinbase, the popular exchange and cryptocurrency tracker, the invoicing and everything will be taken care of nearly instantly. You need to check the official site to know how much these hotels charge.
Both of these luxury hotels have been accepting Bitcoin payments for more than half a decade. As a result of this change, many other hotel chains have also done the same. While some of them kept the method intact, the traction has decreased in some other cases.
If you ask us, though, your best chance of paying for your stay using Bitcoin is through platforms like Travala and Booking.com. Here is how it works.
How to Book Hotels with Cryptocurrency using Travala?
It is perhaps the easiest way to turn your Bitcoin into a fantastic staycation in just a few seconds. Besides powering Expedia and other sites, Travala.com has an independent hotel-booking platform. It is so optimized for cryptocurrencies that you can choose to show all rates in a cryptocurrency token like Bitcoin or Ether.
Travala.com says that it can give you the best prices while booking more than 2,200,000 hotels and other accommodation forms across the world. In addition to this, you can book homes, flights, and even activities using the platform — and pay for all of them via crypto.
In some cases, Travala may redirect you to one of its subsidiaries, where you can pay using crypto. If you like to book a flight ticket using Bitcoin, you can use a service called TravelbyBit, a company backed by Binance. Here, you will be able to pay for those expensive flights using Bitcoin, other cryptocurrencies, or fiat cash if you prefer.
Nevertheless, what we love the most about Travala.com is the smooth process. First of all, it has a beautiful collection of hotels. So, regardless of whether the specific hotel is comfortable dealing with cryptocurrency or not, you can make your payment via Bitcoin. Once you have done, the service can also provide excellent customer support service, best-in-class pricing, and multiple payment options. There are also options to get some fantastic real-value rewards, such as smart cash backs.
With a stretch, we can say that Travala.com is changing the way you associate cryptocurrency with travel. It does not matter where you are going — be it Mumbai or Denmark —, this platform has got your covered. Despite all this, you should keep in mind that some countries have only a few choices.
Find Hotels that Accept Bitcoin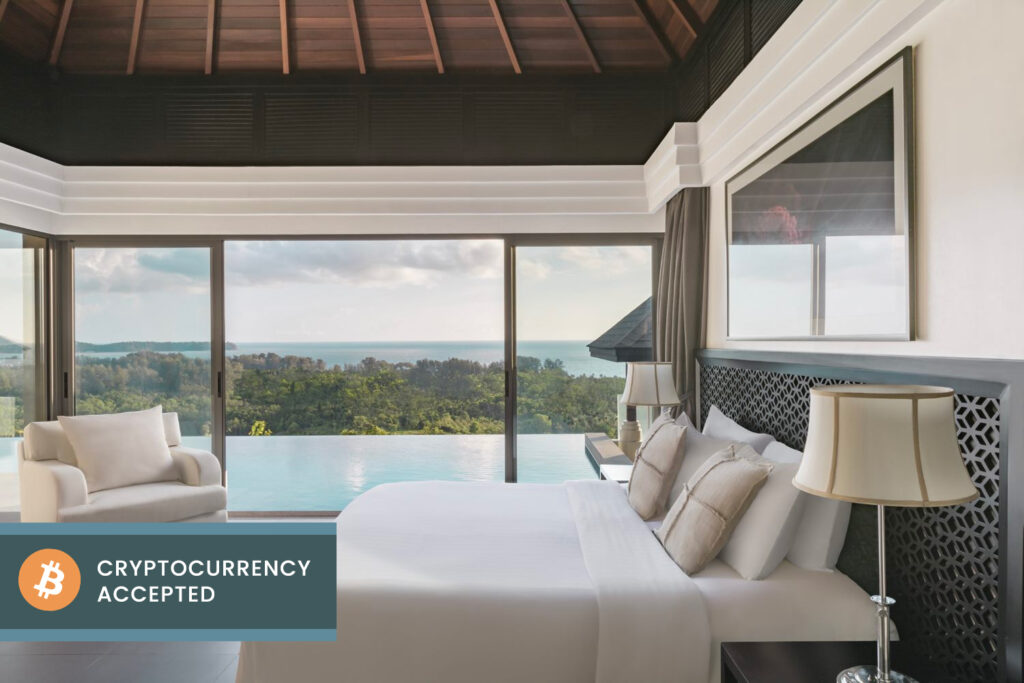 Just like you find Bitcoin ATMs and restaurants that accept Bitcoin as payment, you can find hotels that accept Bitcoin. Last time we checked, some of the world's top cities have high-tech hotels that bring the best of high-tech living. These places are equipped with a payment station where you can instantly pay in BTC and get the room booked. There may be a wait of a few seconds, but that's something you've to deal with when using blockchain technology.
You can also check out websites like Bitcoin.travel, where you can find hotels and other spaces that you can book via Bitcoin. It is always good to keep checking in multiple sources so that you get the best rates. Because all these sites work as some kind of broker, the charges would vary from time to time.
The Bottom Line
We hope our guide helps you find hotels that accept Bitcoin and enjoy your next best vacation by paying the cryptocurrency token. As we said earlier, you can enjoy some level of privacy by opting for Bitcoin payment, but then, you will have to verify your identity when you book someplace for an overnight stay or spa. Even then, the fact that you can take a flight to somewhere and enjoy a fantastic holiday without relying on the so-called centralized currencies is just amazing.