Online services were the absolute pioneers of crypto adoption. To this day, there are myriads of IT companies that sell domain names and offer VPN solutions that accept Bitcoin as payment. Godaddy is a notable name in the IT-sphere. Learn whether Godaddy accepts crypto from its clients by reading this article.
Key Points:
Godaddy is a popular web hosting and domain name provider.
Godaddy does not accept crypto directly, but users can pay for Godaddy's products with PayPal's crypto wallets.
NOWPayments lets organizations deploy crypto payments and beat Godaddy at the crypto race.
What is Godaddy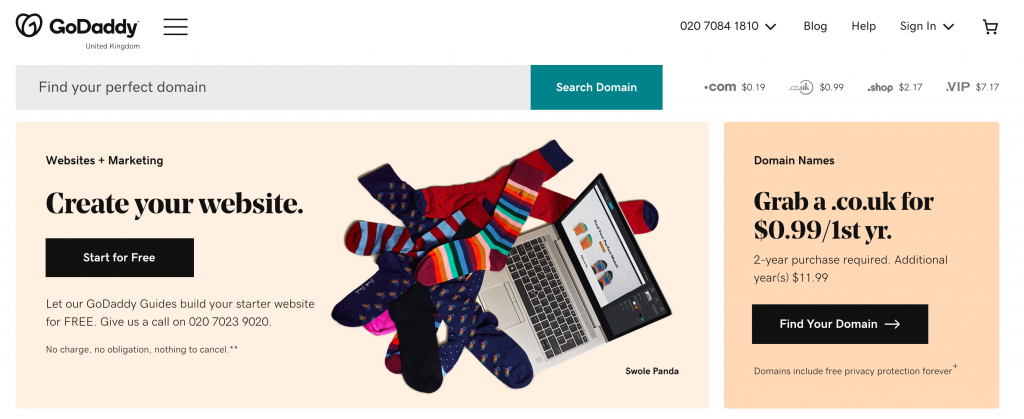 Godaddy is a web hosting provider that delivers a comprehensive set of tools for establishing the online presence of your company. The basic web hosting plan of the company costs as little as $5.99 a month, quite a bargain price considering how much Godaddy's competitors charge their customers. Godaddy is also one of the biggest sellers of domain names. Additionally, Godaddy sells SSL certificates and lets users design a website of their dream using the built-in editor.
Does Godaddy accept crypto?
Sadly, Godaddy does not yet accept crypto directly. Nevertheless, crypto owners can pay for the service of Godaddy with Bitcoin. Since Godaddy accepts PayPal payments, users can conduct a transaction utilizing PayPal's crypto wallet. PayPal features both a Bitcoin wallet and an Ethereum wallet. Thus, when purchasing Godaddy's products with PayPal, one needs to simply choose Bitcoin or Ethereum as the preferred way of payment. Of course, it is essential that you have at least some crypto funds in your wallet before you make your payment. Once the transaction goes through, your crypto will automatically convert to fiat.
Godaddy also accepts Mastercard and Visa cards. Currently, there are many crypto debit cards that enable their holders to spend cryptocurrency at millions of merchants around the world. For instance, if you have a Crypto.com card, you can top it up with a cryptocurrency of your choice and then spend it at Godaddy on web hosting or a domain name.
How to accept crypto payments online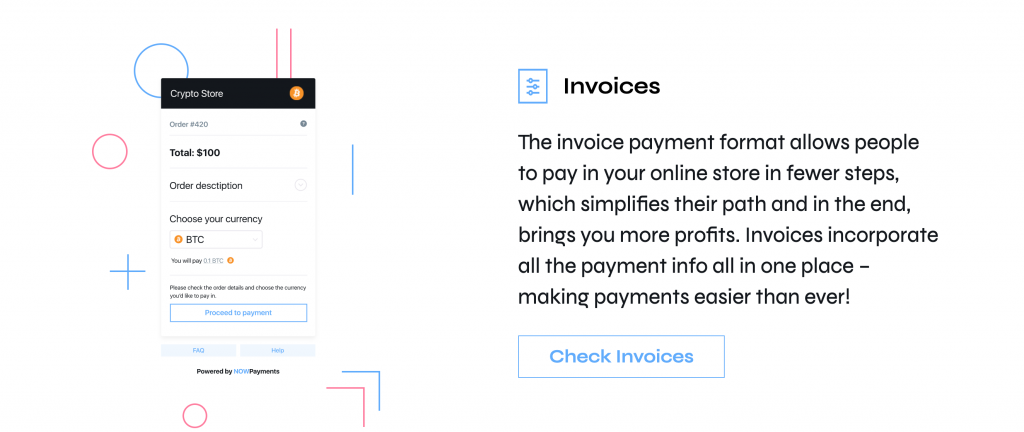 Although Godaddy has not introduced crypto payments, it can do it using NOWPayments' solutions. In fact, virtually any business, no matter how big or small it is, can deploy a crypto payment gateway with NOWPayments. For example, companies can set up their own virtual Point-of-Sale terminal and issue individual crypto invoices to clients.
Owners of stores using PrestaShop, WooCommerce, Magento 2, WHMCS, OpenCart, Zen Cart, Shopify, and Shopware can deploy crypto payment plugins.
Bloggers, streamers, non-profit organizations, and charities also can benefit from crypto by accepting it through widgets, buttons, and links.
Conclusion
Godaddy is a well-respected service that lets users create, host, and manage their websites. At Godaddy, one can come up with all kinds of domain names and buy them at an affordable price. Although Godaddy does not accept crypto, it is still possible to pay for its products with PayPal's crypto wallets. NOWPayments provides businesses and other organizations with an infrastructure to set up crypto payments gateways.