Expedia and crypto payments are a hot topic. Does Expedia accept crypto? To put it shortly, yes. But Expedia and Bitcoin have a long relationship, so if you want to know why so many people are confused about this question read up to the end.
Key points:
Expedia is one of the leaders in the online booking industry with $5.2 billion revenue.
In 2014, Expedia became a pioneer in accepting cryptocurrencies as a means of payment but stopped supporting that option on June 10, 2018.
BTC payments on Expedia went live again after Expedia has teamed up with Travala.com, a blockchain-based platform.
NOWPayments allows Travala users to pay with 100+ different cryptocurrencies.
What is Expedia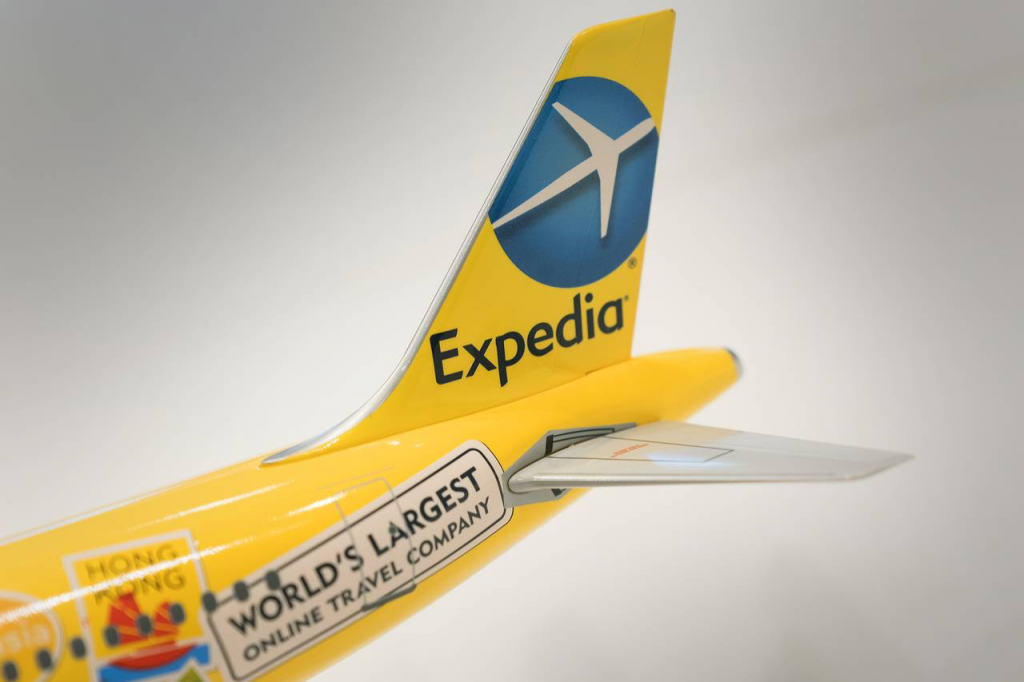 Expedia service has gone all the way from a small project inside Microsoft to a leading position in the online booking industry. A great example of the American-dream-kind-of success, the company is the world leader in online booking of tickets, accommodation, and vehicles with annual revenue in 2020 reaching $5.2 billion and 24 million active members across 32 countries. Expedia offers more than 1,400 +VIP Access™ hotels around the world; 1M+ properties; and 1.8M+ vacation rentals. In addition, 300 airlines cooperate with the service.
In spite of the hard times the tourism is facing due to the coronavirus restrictions, Expedia gains a foothold at the top. The company uses both serious funding and proven working methods to face new challenges. For instance, Expedia Group and Sherpa have developed the COVID-19 Travel Advisor to provide travelers with up-to-date information on the safety measures valid in different countries, such as a quarantine or a COVID-19 test.
Expedia and Bitcoin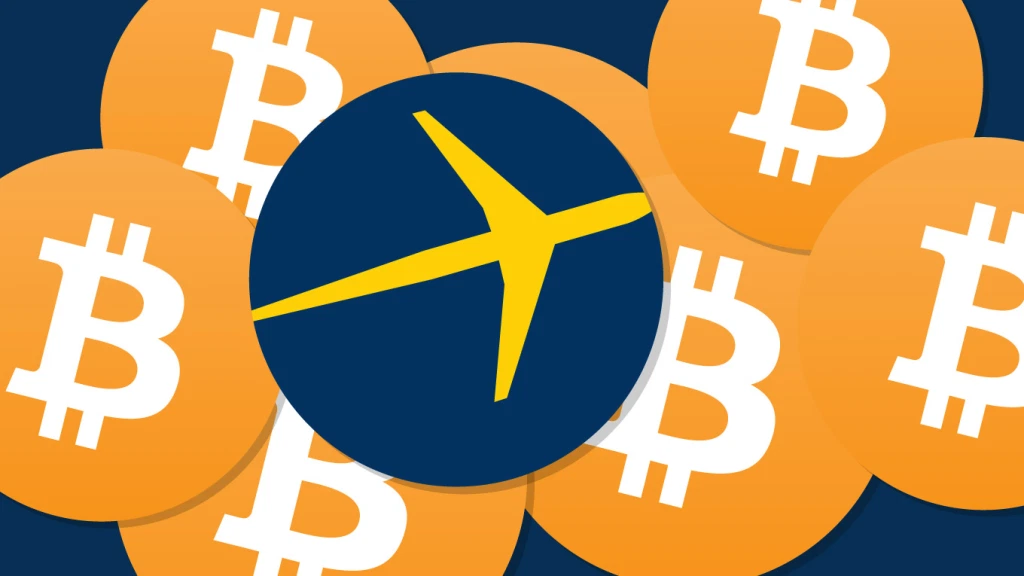 What other opportunities do millions of Expedia users get? In 2014, Expedia.com was the first major travel site to accept crypto. The idea to accept Bitcoins originated independently from the engineers, product developers, and development specialists of Expedia.com. They have repeatedly heard requests from users for such an opportunity, Gulmann said. Bitcoin support started as a pilot program to gauge the demand for the service, according to an Expedia spokesperson. Gulmann emphasized that, first of all, they strived to make the use of Expedia.com as convenient as possible for customers.
Wall Street Journal reported that Michael Gulmann, vice president of Expedia, thought of starting at a reasonable, small place. He said he wanted to see if it was feasible to expand it to other parts of the business. The trial worked well, and the customer supported the initiative.
In fact, Bitcoins were not received by Expedia, and the company did not store them. They were sent to the Coinbase Bitcoin exchange. The service warned that a reservation paid with crypto couldn't be canceled. According to company representatives, this was due to the principle of the blockchain operation.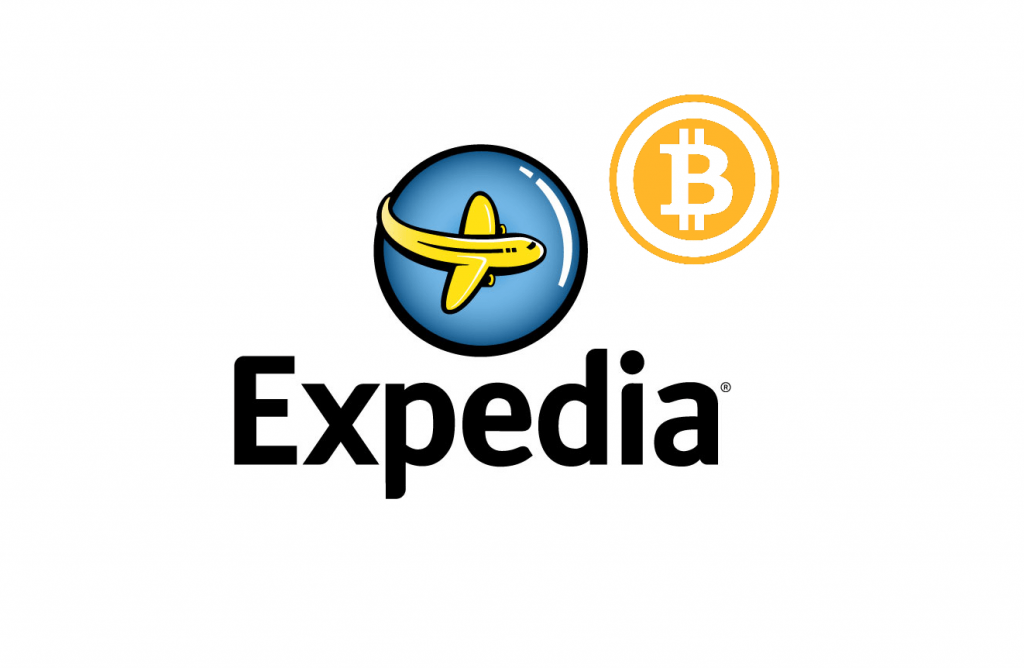 Unfortunately, four years later, the option was scrapped, as reported by Reddit user bowiestar. Another user, NlNico, explained that Coinbase's decision to stop providing custody services to e-merchants could have forced Expedia to remove the Bitcoin payment option. Another reason could be the terrible experience of customers who paid with Bitcoin months ago when commissions peaked at $70 and some transactions took a week or longer.
Many dissatisfied clients emphasized that they were IT workers who received a portion of their salary in bitcoin. Using Expedia to buy air tickets for crypto was very convenient for them so after BTC cancellation they no longer wanted to use the company's services. UN aware of the event, many Western Europeans accused Expedia of inconsistency. When trying to transfer funds in BTC, they failed. For them, the directions "PayPal" and "Bank Card" were still available, unlike the cryptocurrency option.
Expedia later confirmed that the company stopped supporting Bitcoin on June 10, 2018, apologizing for the "inconvenience." The reasons for this decision, however, were not named. After the big words spoken in 2014, the company did not set up BTC payments for flights and car rental. In addition, Expedia's press service refused to be contacted. Questions of the cryptocurrency operation statistics and the digital coins integration prospects remained unanswered, which saddened many crypto enthusiasts.
Nevertheless, Expedia couldn't put BTC on hold forever for a number of reasons. Apparently, not all crypto owners are hodlers, some need to spend their available cryptocurrency, and travel is one of the biggest categories for that. BTC tickets also attract young travelers, according to industry officials. Booking companies were doomed to adopt crypto and create blockchain-based travel agencies.
Travala partners with Expedia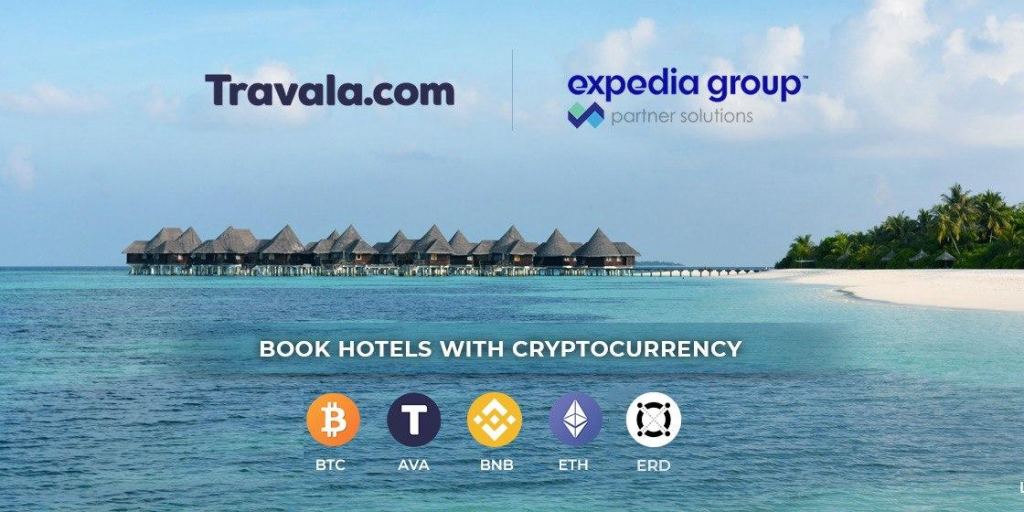 In 2019, Travala.com teamed up with NOWPayments, allowing its customers to pay with cryptocurrencies. Later, in May 2020, Travala joined forces with a famous blockchain company Binance and an online travel agency TravelbyBit, enabling further ease of payment for travel bookings with cryptocurrencies. Two months later, on July 6, 2020, with Travala's help, BTC payments went live again allowing Expedia customers to book over 700,000 rooms using travel bookings with up to 30 different forms of cryptocurrency.
The two companies announced a new partnership between the travel giant and accommodation booking platform that facilitated the booking of 700,000 Expedia Group hotels and accommodation options on the Travala.com platform via cryptocurrency. A collaboration was announced between the two companies as part of an Expedia Group (EPS) partnership that allows Travala.com to connect to the Rapid Interface (API) to enable secure crypto payments.
According to Alfonso Paredes, Senior Vice President at Expedia Group, this integration will help the Australian crypto startup expand its business faster than before. He also stressed that the partnership was the result of Expedia's effort to offer its customers more innovative payment options. "Through our expansive travel supply, partner support, and cutting-edge technology, we specialize in helping partners like Travala.com build fantastic experiences for their travelers," – Paredes stated.
NOWPayments and Travala
NOWPayments partners with Travala, as Travala's token, AVA, is listed on NOWPayments—it is a viable means of payment within the Travala ecosystem as well as outside of it, which means you can accept it as payment in your online store or set it as a payout cryptocurrency.
Conclusion
Expedia and Travala cross-marketed travel options, so today you can buy airline tickets or bundle your stay with a car rental paying with digital currency. Don't forget to check the Bitcoin Terms & Conditions and don't let travel bans and flight cancellations ruin your vacation!