Debit cards were a significant milestone in the world of finance. They have made it easier for us to make payments digitally and withdraw cash. In the age of blockchain and the adoption of cryptocurrency as the universal digital payment method, debit/credit cards are making a comeback.  
The Outbreak of Crypto Debit Cards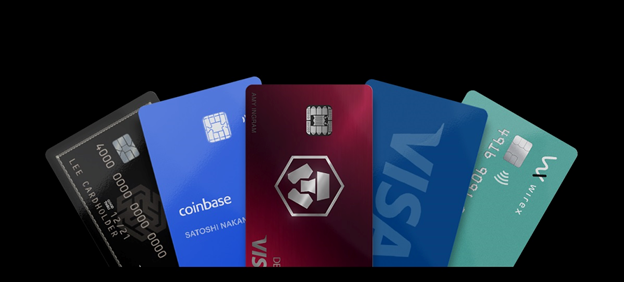 Indeed, cryptocurrencies, such as Bitcoin, Ethereum, Litecoin, and many more, have become the lifeblood of customers and businesses. When it comes to businesses, in particular, they have reaped plenty of benefits from cryptocurrencies. There has always been a hindrance to making payment through digital assets for both customers and businesses. Crypto debit and credit cards might be able to solve this issue in the future.
With the current COVID-19 pandemic threatening our peaceful existence, digital payments are becoming more frequent and secure. Can crypto debit and credit cards be the new normal and emerge as an efficient, reliable, and safest form of payment?
This article sheds a guiding light over crypto debit cards: how they are helping in the financial services, how you can use one, and where to find it. Let's get started.
What is a Crypto Debit Card?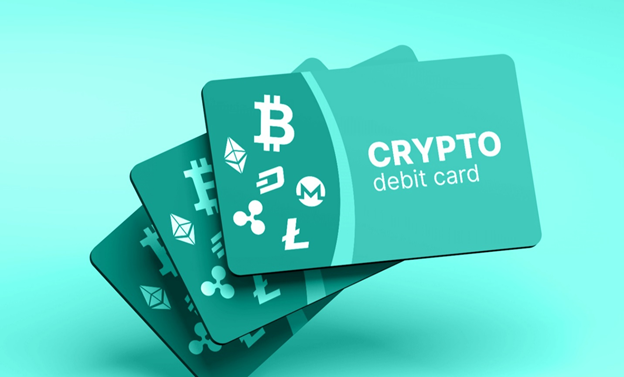 It functions almost like a regular debit card and facilitates payment and ATM withdrawal. However, a crypto debit card is used for paying vendors with cryptocurrency, instead of fiat. Some vendors give you the option of converting crypto into fiat currency with the help of a crypto card. One of the best things about these crypto cards is that they are the easiest way to add funds to your crypto bank account. 
You just need to top up your crypto cards with cryptocurrency via payment processor or simply transfer the funds to crypto wallets and later link it to the card. Either way, you can seamlessly use crypto cards, whenever you want to make payment.
History of Crypto Cards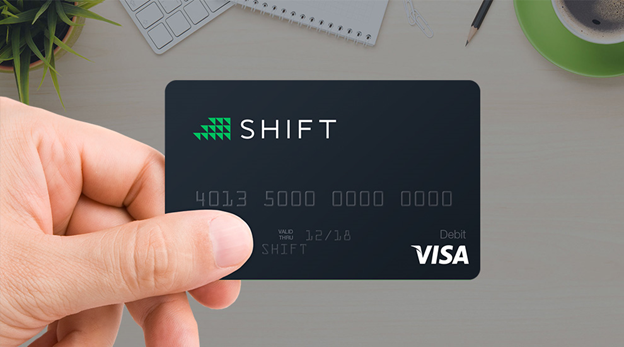 Before the inception of crypto cards in the domain, traders first converted their digital assets into fiat currency to pay for both offline and online purchases. The inconvenience led to generating the idea of a cryptocurrency debit card and credit card.
Coinbase was among the first ones to introduce their Shift Card. The card deducted the amount used for the purchase from the current Bitcoin balance.
People had to pay high transaction fees back then, and there was a limit of maximum daily spending ($1000) and ATM withdrawals ($200). Gradually, things got better, and new innovations were brought to the table.
Pros And Cons of Crypto Cards
Every new and revolutionized mode of digital payment has its set of merits and drawbacks. It is essential to remain aware of both the plus side and downside of it. Here are a few pros and cons of crypto cards that you need to be aware of. 
| | |
| --- | --- |
| Pros | Cons |
| Swipe the card at numerous merchants | Centralized |
| Both physical and virtual card | Possible territorial restrictions |
| Accepted worldwide | Additional fees |
| Crypto-to-fiat conversion | Potential fraud |
| Detailed expenses | Changing terms of service |
| Convenient way to get cash | Theft |
| Cashback programs | Unfair exchange rate |
Pros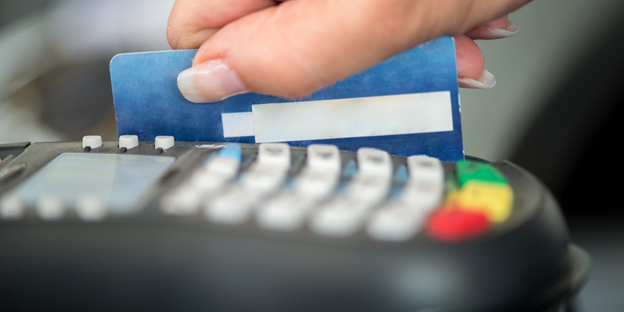 Swipe It Anywhere: Don't get confused with the term crypto in it. These cards work similarly to your debit cards, except there is no banking app involved but a crypto wallet. You can make ATM withdrawals and swipe it to complete the payment.
Physical And Virtual: There are different types of cards available for cryptocurrency. A majority of companies provide both virtual and physical cards for their customers. For online purchases, you can go for virtual ones, and for POS purchases, physical cards are better. 
Worldwide Acceptance: Crypto cards can be used to make any kind of purchase from anywhere. From paying for groceries, apparel to gas/fuel, you can use it like a regular debit card. Crypto cards have collaborated with leading payment processors like MasterCard, Visa, Union/Pay, etc.
Conversion From Crypto to Fiat: These cards will help you convert your crypto into fiat without any transaction fee.
Detailed expenses: Debit card accounts show you when and how much you spent. This can assist you in planning your budget and ensuring that you do not overspend.
Convenient way to get cash: When you have a debit card, you can easily withdraw money at the local ATM whenever you need cash.
Cashback programs: Some crypto debit cards also offer great cashback programs, so you can earn crypto by spending it.
Cons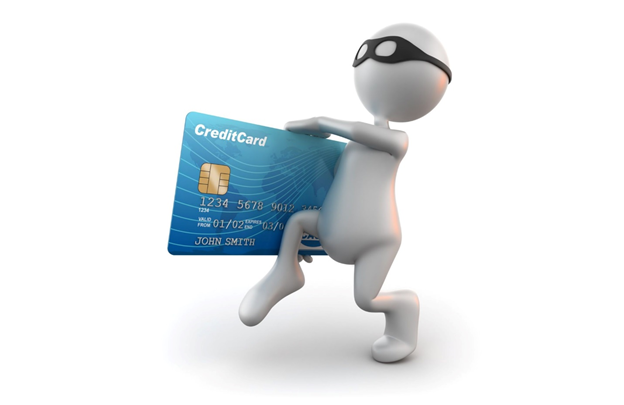 Centralized Risks: When you order a Bitcoin card, you need to open an account with a crypto wallet and load funds in the wallet to later top up your card. This way, you are trusting the company with your crypto. Make sure to choose a reliable wallet that has all the security measures. 
Restrictions To Area: You might face restrictions in the use of crypto cards in some areas. Some crypto card providers are limited to a certain country. For instance, Coinbase Card is exclusive for UK residents only. 
Extra fees: Companies issuing crypto cards may charge their clients high service and transaction fees, making owning a card unreasonable.
Fraud: Any type of card, be it credit or debit one, exposes its owner to the risk of encountering fraud. Criminals have mastered multiple techniques of robbing people of their card balances.
Terms of service: Card issuers can also suddenly change their terms of service and make them unacceptable for cardholders.
Theft: It is no surprise that physical cards frequently get stolen. If you do not have the two-factor authentication enabled, then you risk losing all of your money.
Exchange rates: Crypto exchanges that issue crypto debit cards often have exchange rates that do not benefit the client.
How To Get Your Crypto Card?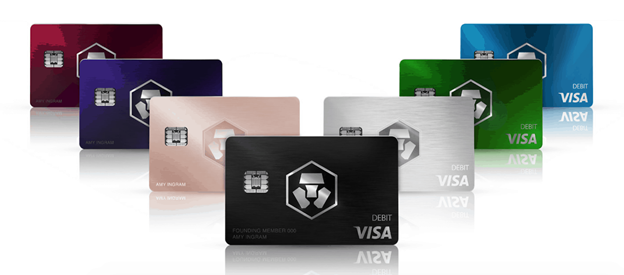 Because of the wide popularity of crypto cards, there has been a sudden surge in the number of crypto card providers. Today, there are plenty of crypto card services around the world, helping customers get hands on the best crypto cards that adhere to their payment requirements. Many prominent payment processors like Visa and MasterCard have been providing their crypto card services to the customers. You can simply apply for a crypto card with these companies.
Every crypto card provider has different rules for application and approval procedures. Here, we will analyze one of the popular crypto cards, Crypto.com VISA cards. These are metal cards that are beautifully crafted and exclusively meant for CRO token holders.
Crypto.com VISA cardholders can enjoy the Crypto.com VISA card rewards. The best thing about these cards is that there is no monthly fee, annual fee, or shipping fee involved.
Follow these steps to get your Crypto.com VISA card easily:
Download crypto.com mobile app and complete the KYC to make yourself eligible for the application. 
You need to first sign up for the Crypto.com VISA card through the mobile app (iOS or Android).
To complete the process, you need to buy some CRO tokens and stake for 6 months. 
You can purchase it through the crypto.com app with Visa/Mastercard or bank transfer via ACH (USD), SEPA (EUR), Fiat Top-Up, SWIFT. 
After purchasing, deposit them in the crypto.com wallet for staking benefits.
After the lockup period of 6 months, you can unlock the CRO tokens and sell them. 
When your Crypto.com VISA cards are ready for shipping, you will be explained how to stake CRO and update your mobile app.
How To Use Your Crypto Cards?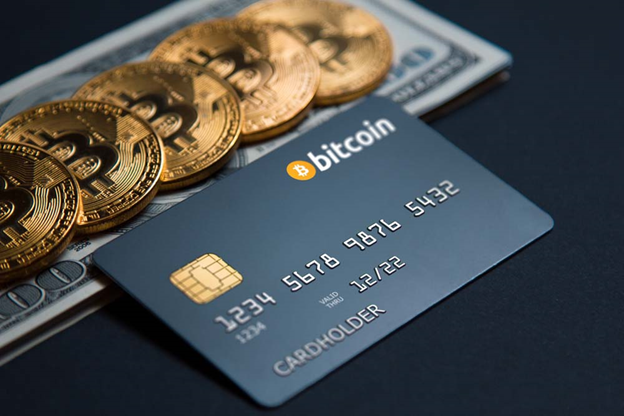 Using a crypto card is similar to using your regular debit cards and credit cards. You can make payments to the vendors, conduct online purchases, and even convert your crypto to fiat currency. There is a lot that can be done with these evolving crypto cards.
Once you have got your crypto card at your disposal, you can start topping it up with crypto using your wallet or making a direct purchase. Instead of a bank account, your crypto card will be linked to your choice of the crypto wallet.
For instance, if you are trading in Bitcoin, you can choose your wallet to top up your card with Bitcoin regularly. Depending upon the type of your card, physical or virtual, you can make use of it. You can swipe the virtual cards at the vendors and use a physical prepaid card for all the POS purchases. For online purchases and transactions, you can use the virtual card.
The Bottom Line
Our lives are driven by technology that makes things pretty straightforward and seamless for us. When it comes to financial services, there have been plenty of remarkable developments in the past few decades. From the age of digital payment to the cryptocurrency, we have come a long way.
When it comes to cryptocurrency, it has emerged as one of the safest modes of trading using digital assets. One of the major drawbacks of crypto has been its inability to work as a fiat currency, while it is used for making offline and online payments. There are plenty of merchants who are supporting crypto payments directly, but there are still many issues to overcome.
Cut to today, crypto debit cards have made their appearance in the market, becoming the revolutionized way of making crypto payment. It is one of the safest, most cost-efficient, and smoothest ways of making payments. Many crypto card providers are coming forward with their set of offers and rewards to increase the use of crypto cards in the market.
Crypto cards have been established in the market, and we can expect its use to become widespread in the coming years, as more and more people become interested in this concept.