As the decentralized finance (DeFi) landscape continues to evolve, the need for reliable cross-chain data infrastructure is becoming increasingly apparent. Stepping up to meet this demand is Unmarshal, offering a suite of products that allow businesses to seamlessly accept MARSH payments and interact with the blockchain across multiple networks. In this guide, we'll delve into the world of Unmarshal, and explore how businesses can leverage its infrastructure to accept crypto payments, specifically the MARSH token.
What Is UnMarshal?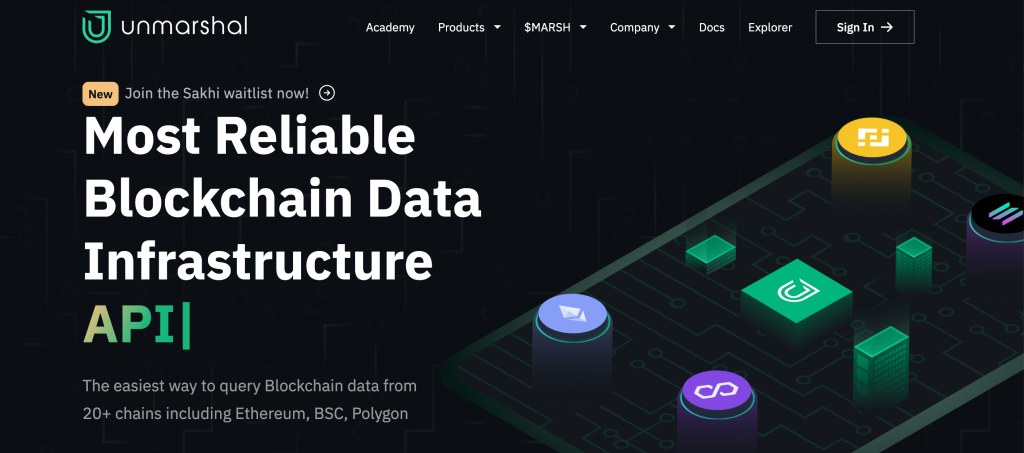 Unmarshal is a multi-chain DeFi data network providing seamless access to blockchain data across different networks, including Ethereum, Binance Smart Chain, Polygon, and Solana. It offers a suite of products that cater to the various needs of DeFi applications, easing the process of data conversion and extraction.
With Unmarshal, businesses can access rich, meaningful, and reliable on-chain data, enabling them to focus on enhancing their applications instead of grappling with data extraction and transformation. By integrating Unmarshal's services, businesses can accept UnMarshal payments, further enhancing their reach and customer experience.
Unmarshal's Key Features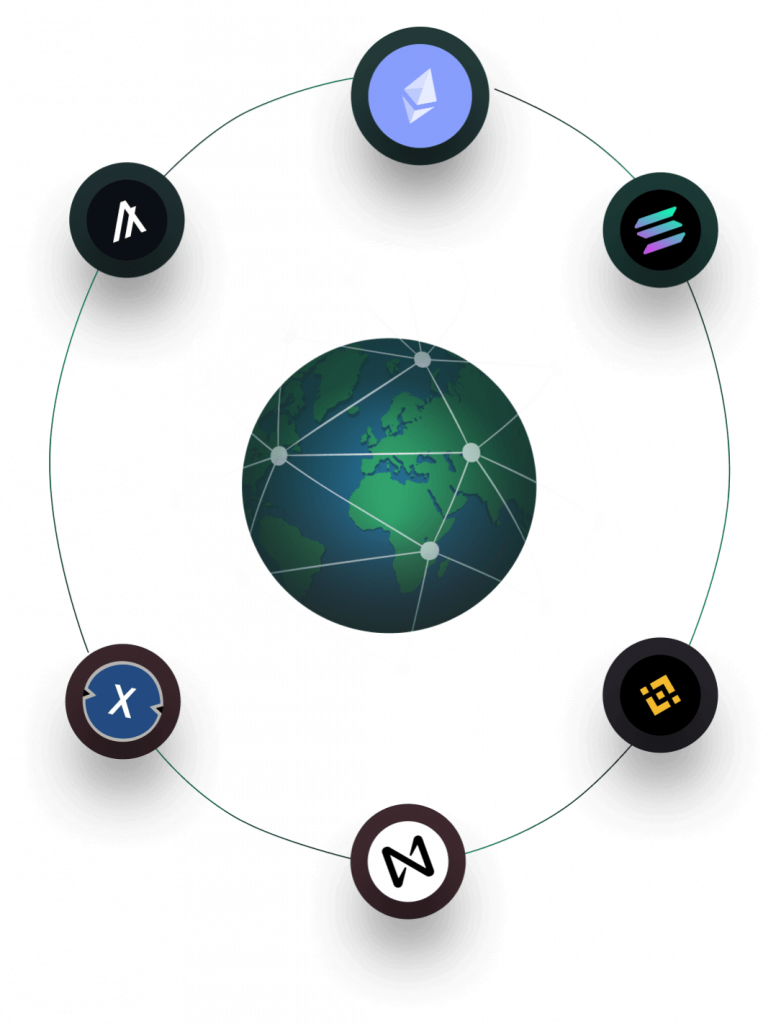 Unmarshal presents a host of features that make it a go-to platform for any business looking to accept MARSH payments and interact with the blockchain. Here are some of its key features:
Structured Data
Unlike the raw and unstructured on-chain data, Unmarshal provides data in a structured format, making it easier for businesses to decode and use. This feature enables developers to focus on enhancing their applications while Unmarshal takes care of data extraction and transformation.
Rich API Suite
Unmarshal's powerful APIs allow businesses to retrieve every bit of data flowing into the blockchain easily. The data includes token balances, transaction history, NFT balances, NFT owner history, token transfers, top token holders, and much more.
Multi-Chain Operability
One of the major limitations for DeFi adoption is the lack of interoperability. Unmarshal addresses this issue by providing uninterrupted and simple access to customized data from different chains, courtesy of its distributed network of blockchain indexers.
Decentralized Governance
Unmarshal's decentralized network consists of multiple distributed nodes, empowering clients to choose data indexers from a pool of nodes. This democratized governance ensures that power is not concentrated and clients have a say in the network's functioning.
Unmarshal's Ecosystem
Unmarshal's robust ecosystem consists of various products that support a 360° view of blockchain data. Here are some of them:
DeFi APIs

Unmarshal's DeFi APIs are powered by powerful indexers, providing businesses with a robust API suite to interact with the blockchain.
NFT/Metaverse APIs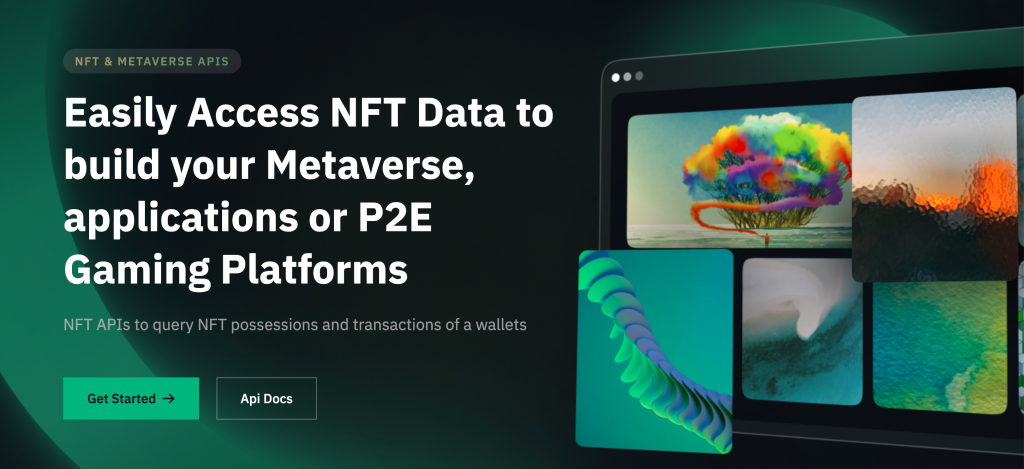 Unmarshal boasts the largest NFT API suite powered by the world's first decentralized NFT indexer.
Notification Service
Unmarshal's notification service gives businesses real-time alerts to keep their customers up-to-date on any transactions in their wallets.
Profit & Loss Tracking
Unmarshal provides historical and present profit & loss data for every asset and position across chains, giving businesses valuable insights into their financial health.
The UnMarshal Network: A Revolution in DeFi Data
UnMarshal is paving the way for a new era in the DeFi industry by decentralizing data extraction, collection, and transformation. Its multichain operability and multiple data avenues make it a robust data indexing protocol that can cater to the diverse needs of the rapidly evolving DeFi landscape.
Through partnerships with top builders of DeFi, UnMarshal has gained the trust and support of various projects, further solidifying its position in the blockchain space.
The MARSH Token and Its Use Cases
The MARSH token is the native utility token of the UnMarshal network. It serves three primary purposes within the ecosystem: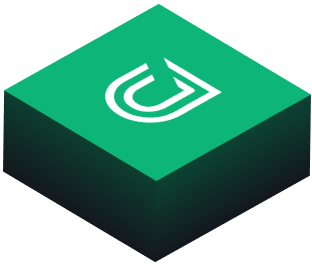 Payment: Data consumers stake MARSH tokens to utilize the network's infrastructure services.
Staking: Indexers can stake MARSH tokens to become node operators, providing indexing and query processing services.
Reward: Network contributors earn MARSH tokens as rewards for their services to the network.
The total supply of MARSH tokens is capped at 100 million. They are distributed among seed investors, private investors, public sale participants, and network contributors based on a predetermined allocation and release schedule.
Accept MARSH Payments with NOWPayments
Unmarshal's infrastructure gives businesses the capability to accept UnMarshal payments in the form of MARSH tokens on Binance Smart Chain. Here's how businesses can accept MARSH payments:
Sign Up: The first step is to sign up for a NOWPayments account to get started. The process is simple and takes hardly a minute.
Payment Settings: Once signed up, go to Payment settings in your Account. Add your MARSH wallet and create a new API key.
Choose Integration Tool: NOWPayments offers many merchant tools allowing businesses to implement crypto payments on any website, service, and brick-and-mortar store. Choose the tool that suits your business, and add it to your checkout.
Accept MARSH Payments: With the integration active on your website, you're ready to accept payments in MARSH.
Conclusion
The Unmarshal ecosystem, with its advanced data infrastructure, provides businesses with a unique opportunity to accept UnMarshal payments and interact with the blockchain across multiple networks. By integrating NOWPayments, businesses can access rich, meaningful, and reliable on-chain data, enabling them to focus on enhancing their applications instead of grappling with data extraction and transformation.
As the DeFi landscape continues to evolve, Unmarshal is set to play a crucial role in shaping its future. Its commitment to delivering efficient, reliable, and scalable data solutions makes it a preferred choice for any business looking to accept crypto payments and explore the endless possibilities of the blockchain.
Whether you're a small business looking to accept MARSH payments or a large enterprise exploring the world of DeFi, NOWPayments can cater to your needs, helping you navigate the complex world of blockchain with ease.
References