In the fast-paced world of cryptocurrency payment processing, NOWPayments continues to lead the way with its September updates. This month brings not only a slew of exciting new coin additions but also enhancements aimed at making the platform even more user-friendly and efficient. Let's delve into each update to see how NOWPayments is shaping the future of crypto payments.
New Coins: Expanding the Cryptocurrency Universe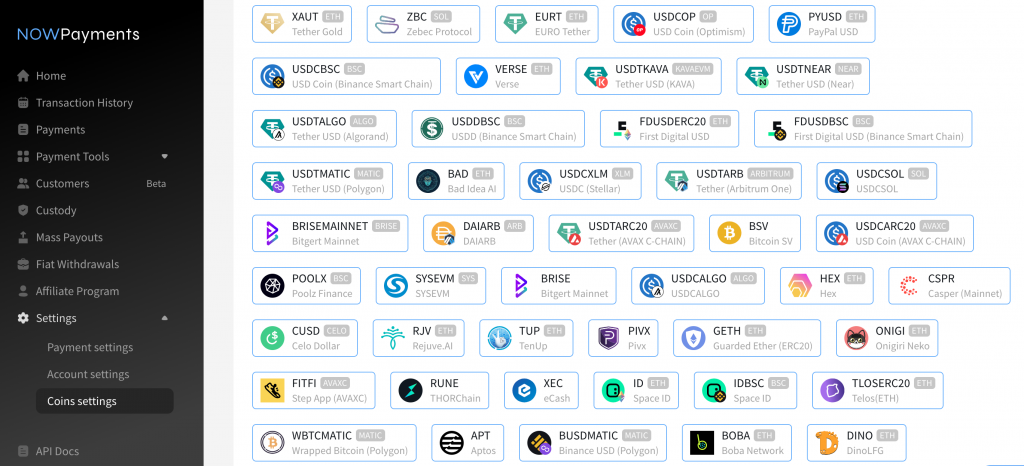 One of the most anticipated things that happened this September is the introduction of several new coins to the NOWPayments platform. These additions include BAD (ERC20), USDT (KAVA), USDC (XLM), USDT (EOS), USDT (XTZ), USDC (KCC), SNEK, WBTC (MATIC), TLOS (ERC20), and XEC. This diversification of supported coins further cements NOWPayments' commitment to accommodating a wide range of cryptocurrencies, ensuring a comprehensive payment experience for users.
1. Revamped Mass Payments Section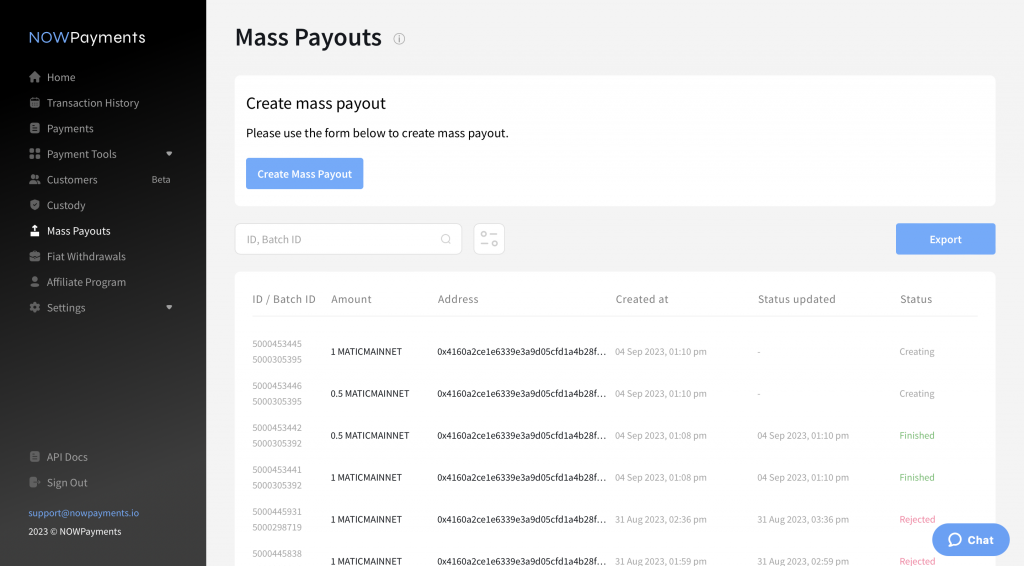 NOWPayments has given the mass payments section a fresh new look and feel. The updated interface aligns seamlessly with the platform's overall design, offering users a more intuitive experience. Notable improvements include a robust search feature with filtering options, a visually appealing card-style display for payouts, and simplified upload functionality. These enhancements streamline the process of managing mass paoutts, making it more efficient and user-friendly.
2. Simplified Coin Enablement for Partners
To simplify the onboarding process for partners, NOWPayments has enabled all coins by default when registering. Previously, partners had to manually select and enable specific coins. However, existing partners who had already made selections won't be affected; their coin preferences remain unchanged. This update ensures that all partners can readily access the full range of supported coins, simplifying integration and expanding payment options.
3. Enhanced Functionality in the Mass Payments Page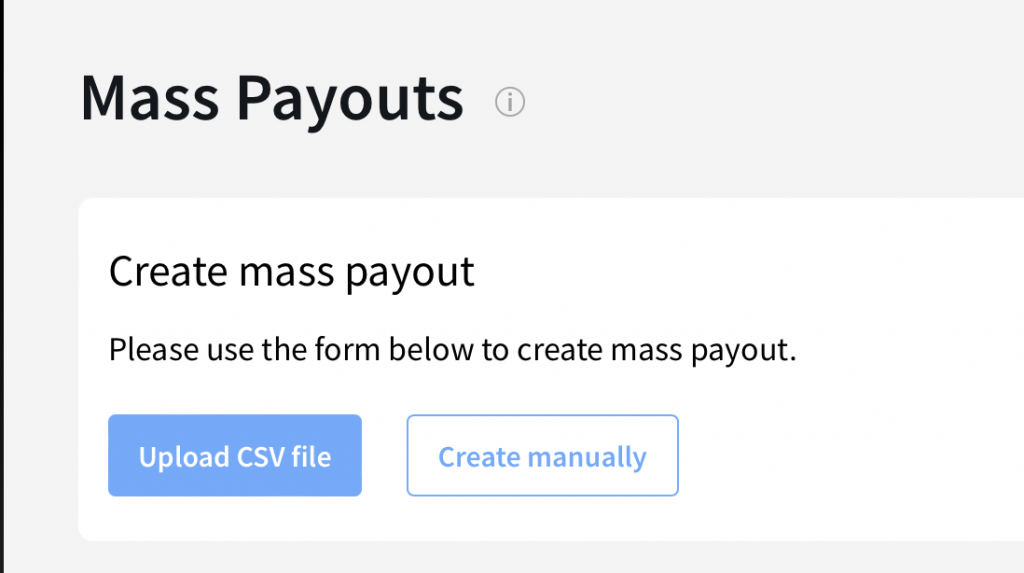 NOWPayments has introduced a new "Create manually" button on the mass payments page within the Personal Account. This feature empowers partners to manually enter up to five payouts without the need for a .csv file. Notably, this update also allows partners to create individual payments one at a time from this menu. Previously, a minimum of two payments was required for mass payments from the Personal Account. This increased flexibility in payment creation enhances the user experience and accommodates various use cases.
4. Sandbox for Testing API Functionality
In response to user feedback and to ensure a smooth integration process, NOWPayments has updated its sandbox. This update enables partners to test API functionality before implementing it on their websites. The sandbox serves as a valuable testing environment, allowing partners to verify the compatibility and performance of NOWPayments' services without affecting their live operations.
5. Metamask Support for Polygon and Avalanche C-chain Networks
NOWPayments continues to embrace new blockchain networks by adding support for Polygon and Avalanche C-chain networks to Metamask on invoices. This expansion enhances the user experience for those utilizing these networks, offering a seamless payment process. Users can now enjoy the benefits of Metamask with the added convenience of Polygon and Avalanche compatibility.
In conclusion, NOWPayments' September updates signify a commitment to staying at the forefront of cryptocurrency payment processing. With the addition of new coins, improvements to the mass payments section, enhanced partner onboarding, and expanded network support, NOWPayments continues to provide a comprehensive and user-centric solution for cryptocurrency payments. As the crypto landscape evolves, NOWPayments remains dedicated to delivering cutting-edge features and functionality to its growing user base.